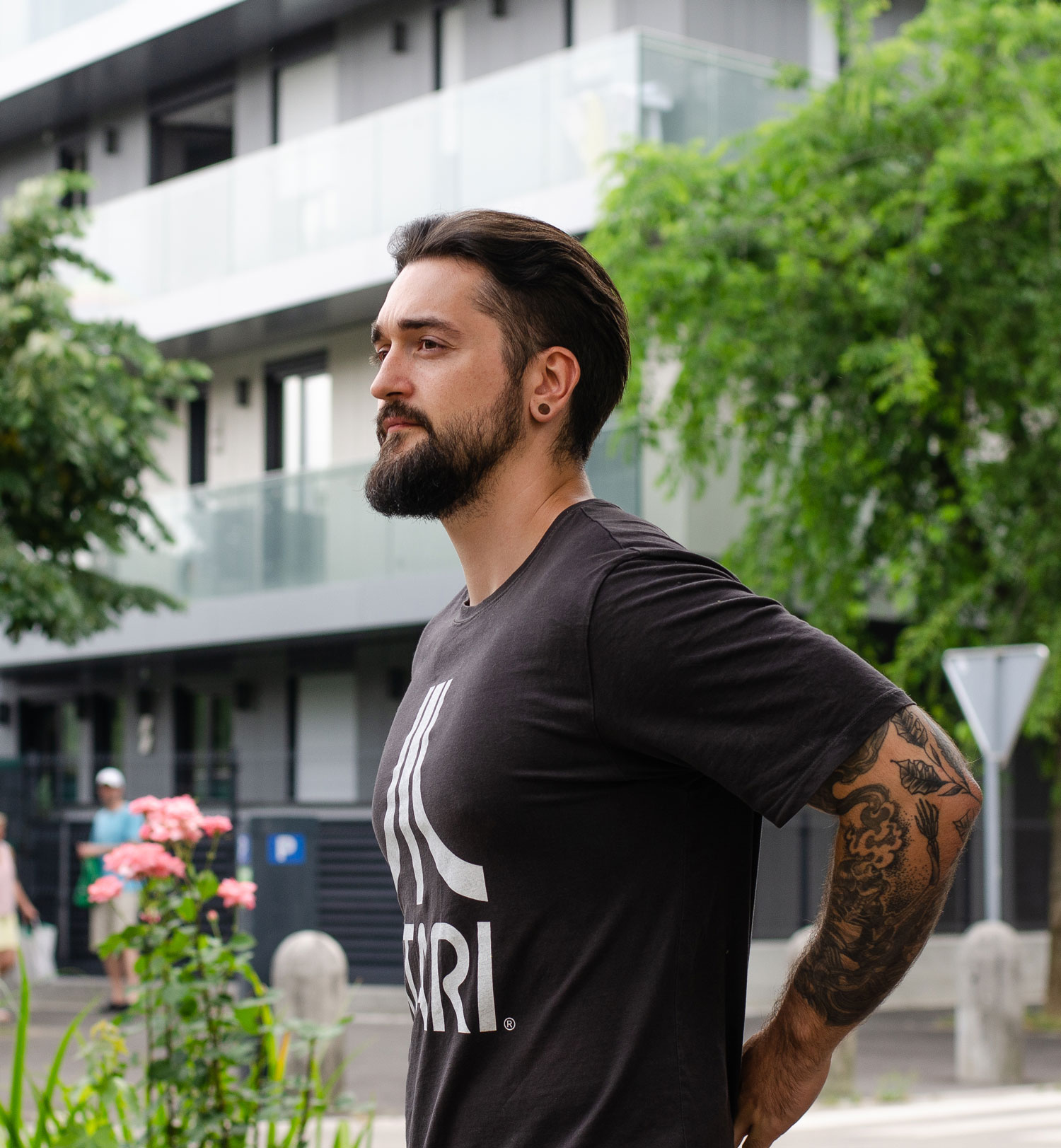 Matjaž Muhič
UX/UI Designer
Made with
Tonight App
Design
The version that was not meant to be.
Introduction
This intro is longer than usual. Skip ahead to the good stuff.
In the spring of 2018, my team and I were tasked with creating an app that will feature the use of Viberate's database. This was requested of us because of the promises made in the ICO Whitepaper by Viberate. Little did I know, this would turn out to be the longest project I worked on.
Our hands were free as to what this app was supposed to do. So we went on exploring.
I was tasked to lead the UX and UI design for this app - the guidelines were quite disappointing i.e. Follow AirBnB so there was not much room for creativity.
Research
Since our time and resources were limited at the time, we only managed to do some secondary research and some competition analysis. We learned that there exists a market for apps offering events and decided to go that way. We had a two-day workshop with our art directors, that produced some interesting results. We found that there were some areas we could improve on with our large database and we set off to present this to the leadership. They were not pleased - apparently we did not follow the right steps at creating the product so our first idea was scrapped.
Internal Hackathon
To make up for the lost time it was decided, to create another workshop, basically a hackathon, where three teams of chosen people set off to find the next big app idea.
The workshop was lead by my boss and our art director. We had two days to produce an idea and present it, and in the end, we all came to similar results. Possibly because we're all infected by previous ideas.
The outcome of this hackathon was an app that provided users with a list of rated venues with events, additionally, there were two other functions that stood out. The Ask a local section, which was a sort of live review of a venue you were interested in, and the hotspot place, which was a live map of where people were gathering. This enabled you to choose the best location in the city to go out and never have a bad night again.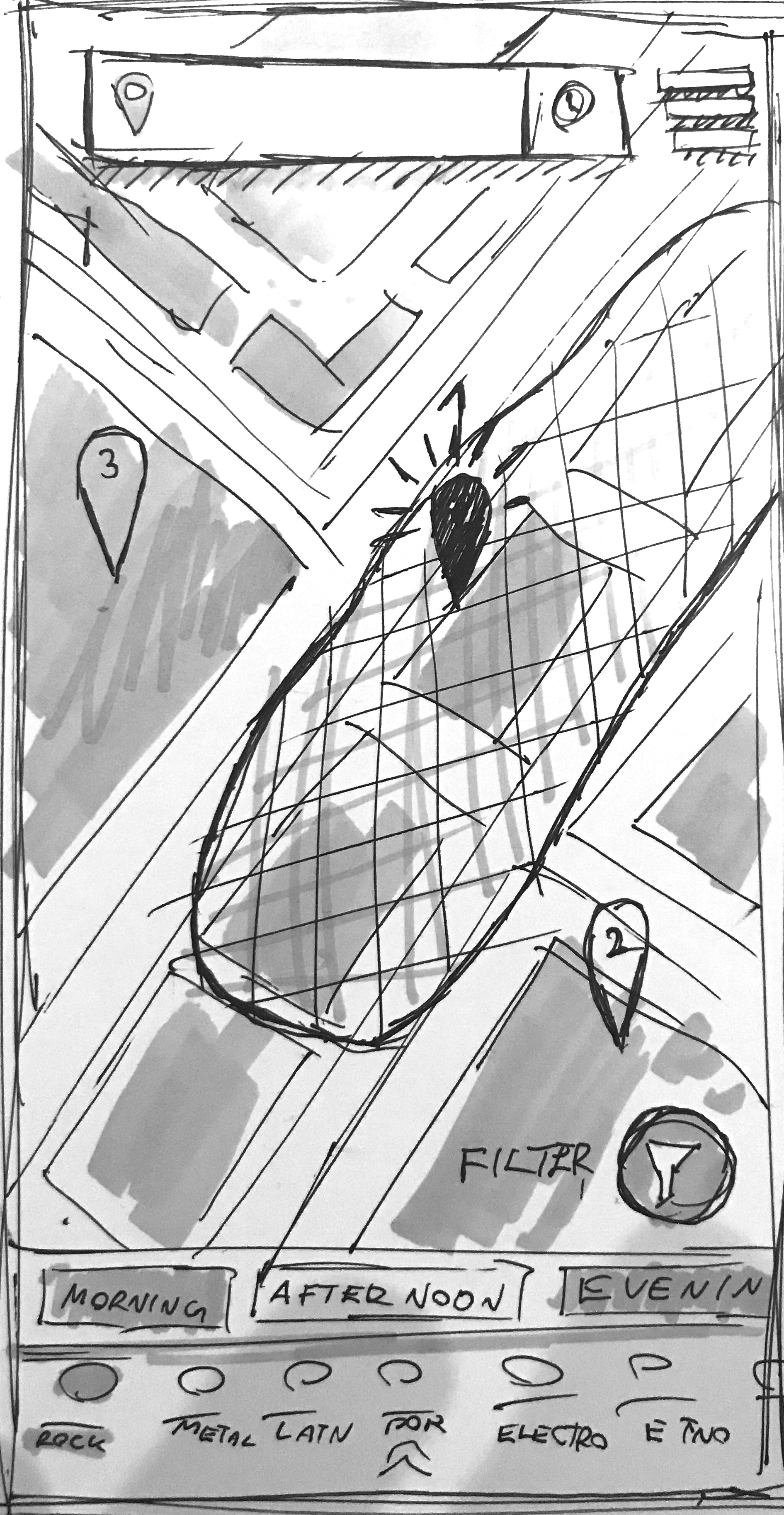 Wireframes
I say this too often, but pen & paper is key to starting a design or UX flow. These sketches were created on the workshop and later reproduced digitally. We explored a few options for our app, such as the way listings were to be displayed, how to present the details, sadly for the lack of time these wireframes were not tested only presented to a wide audience of our co-workers.
With the help of these wireframes, we managed to get a general idea of where this app will go. Now that these were complete, and hypothesis were determined we went on to do some actual research in the real world.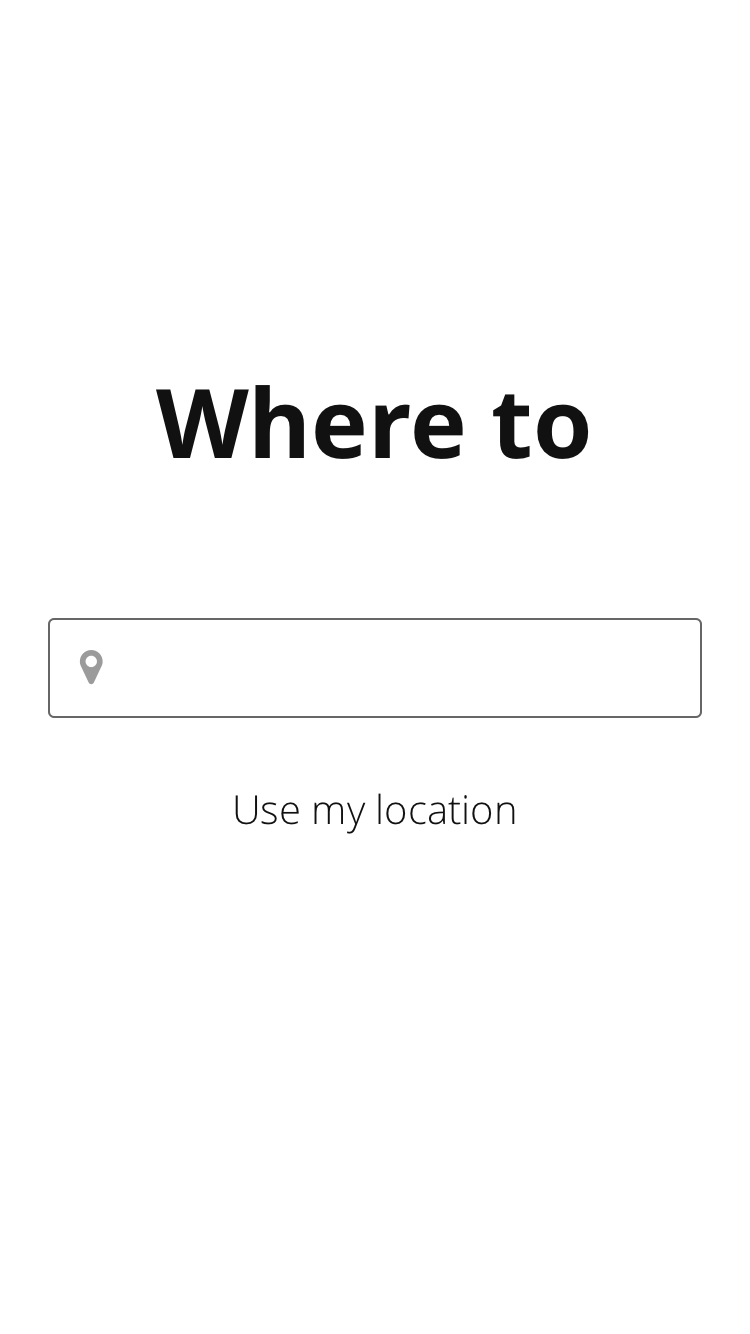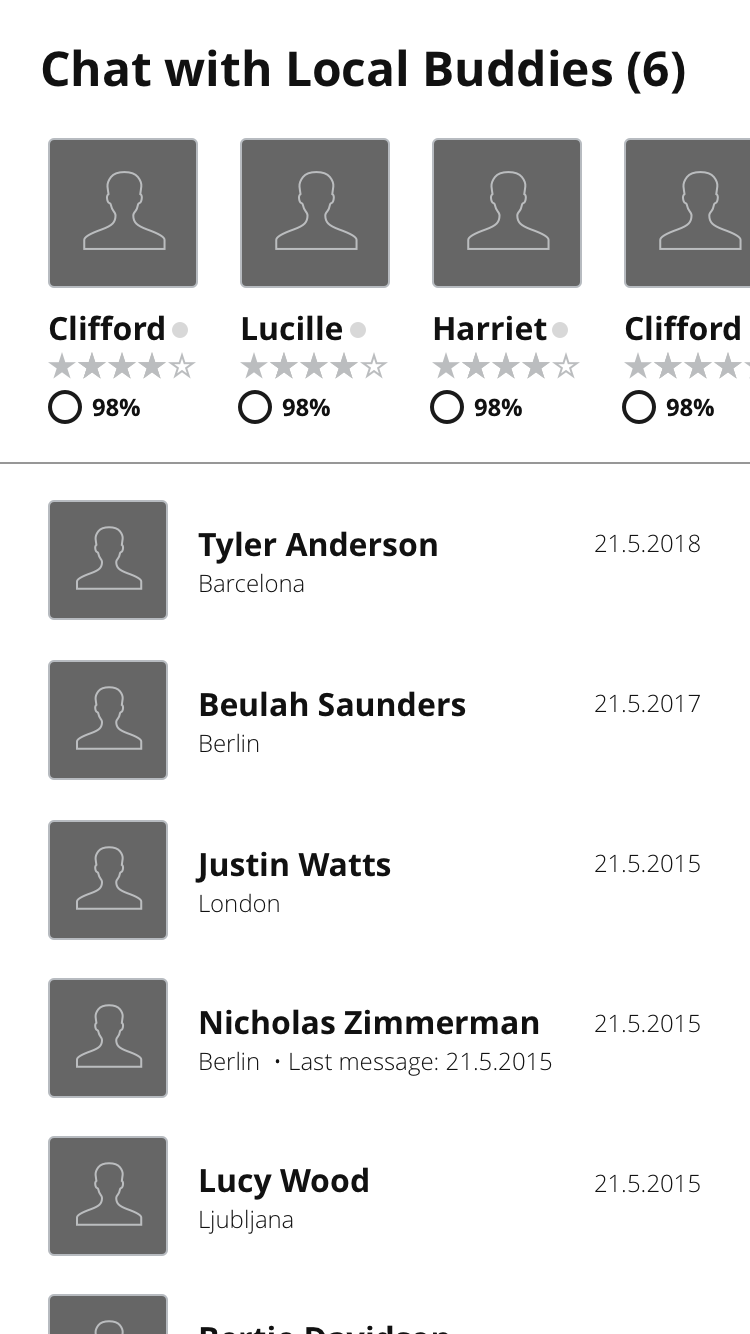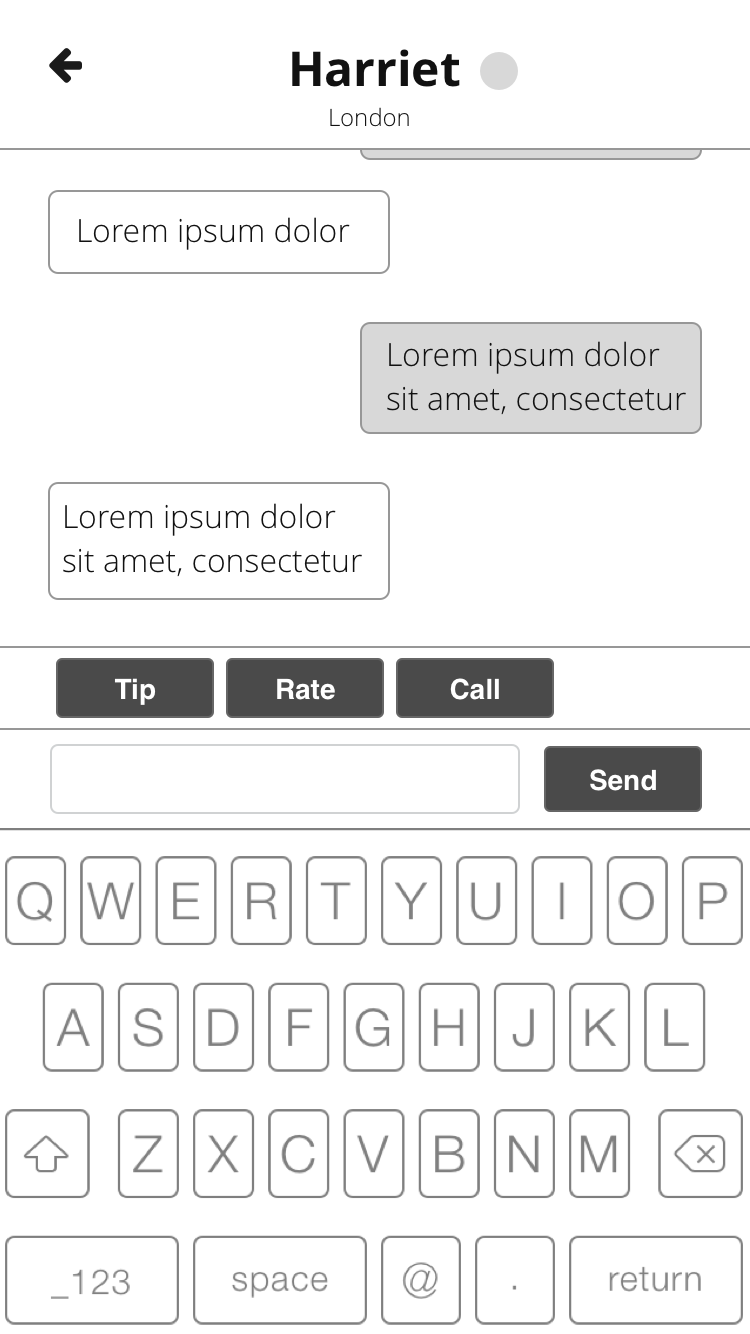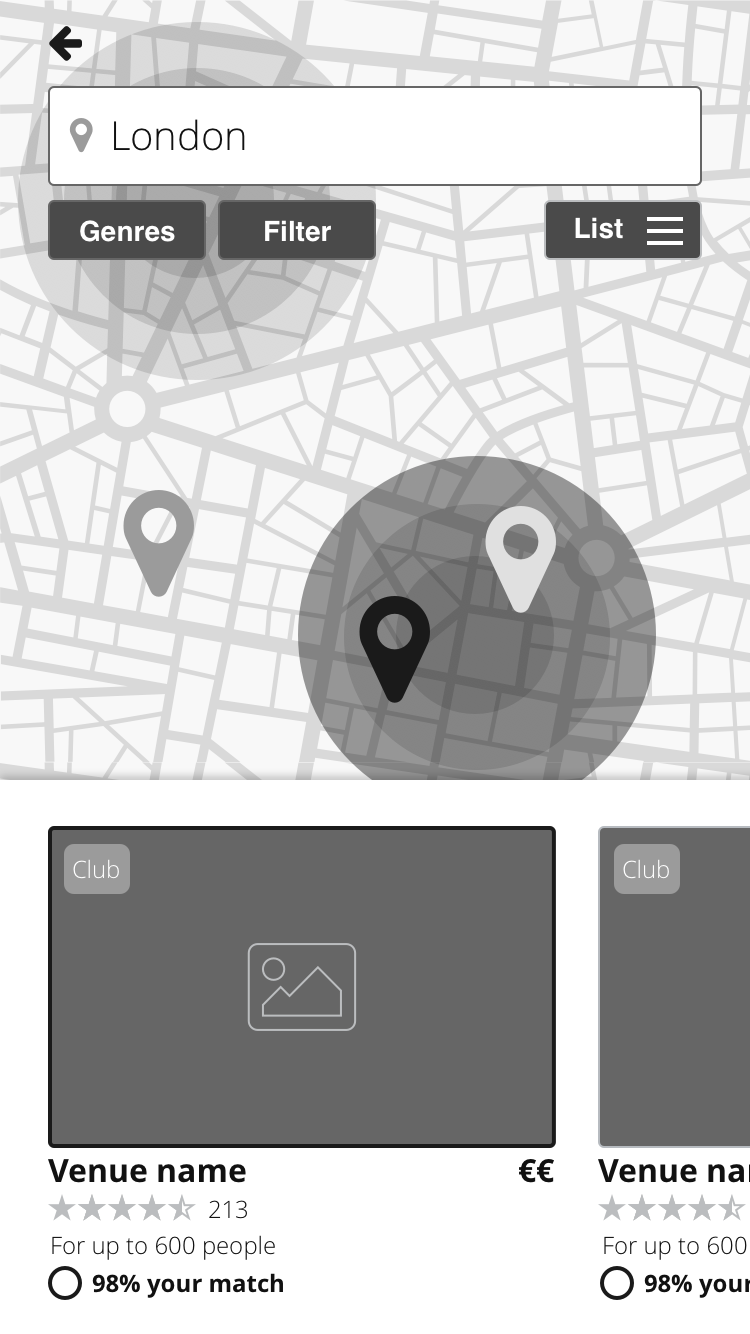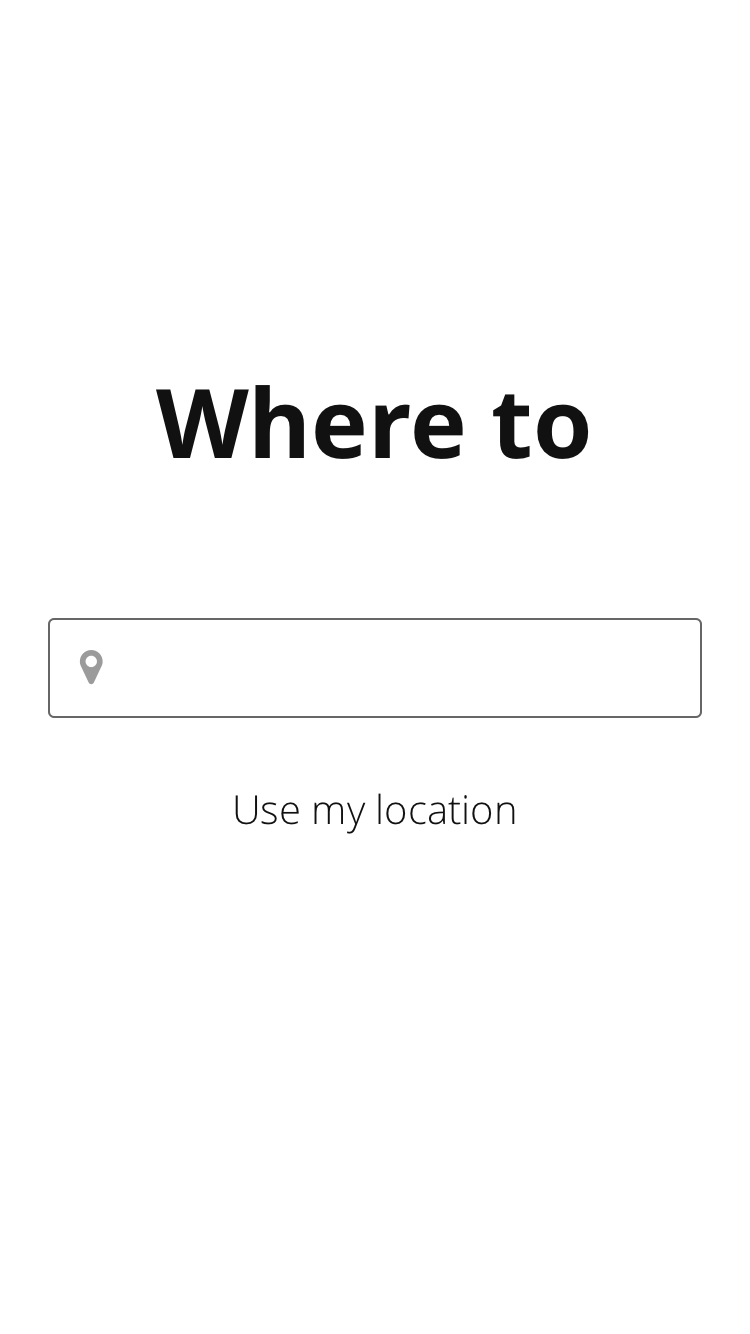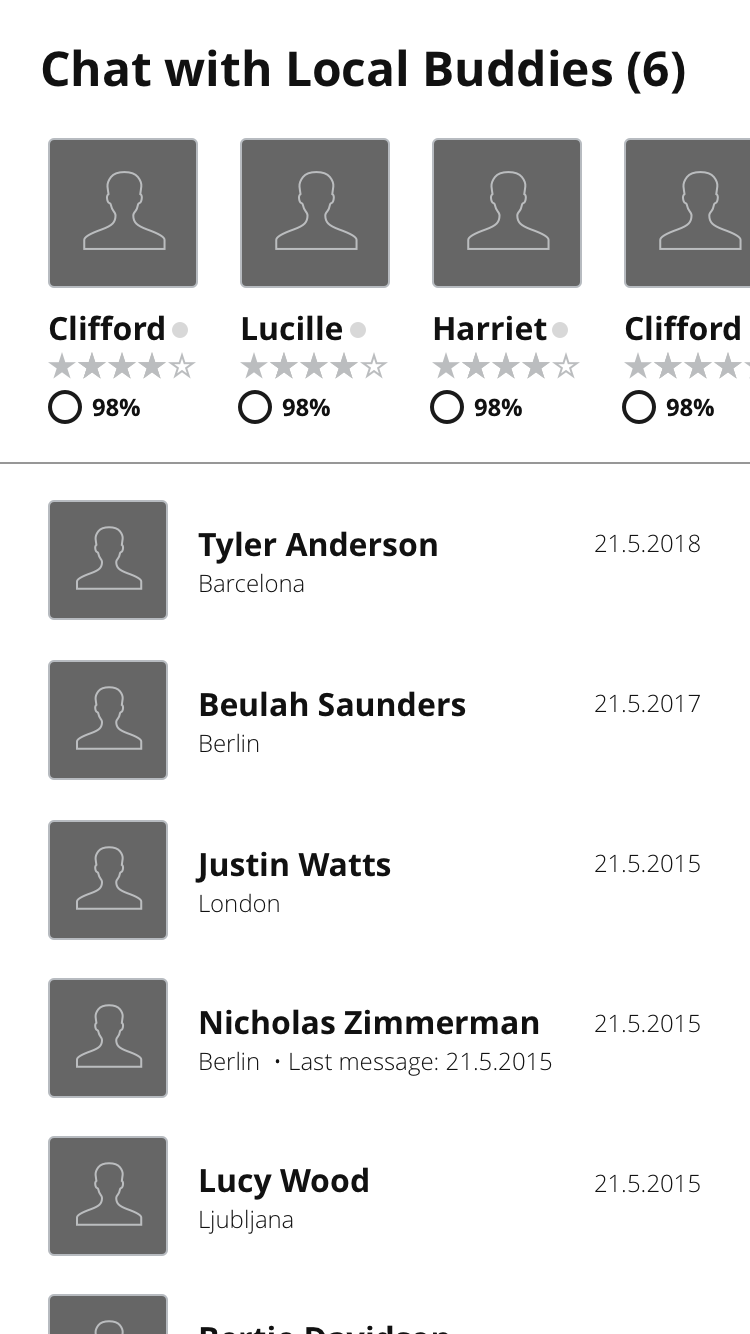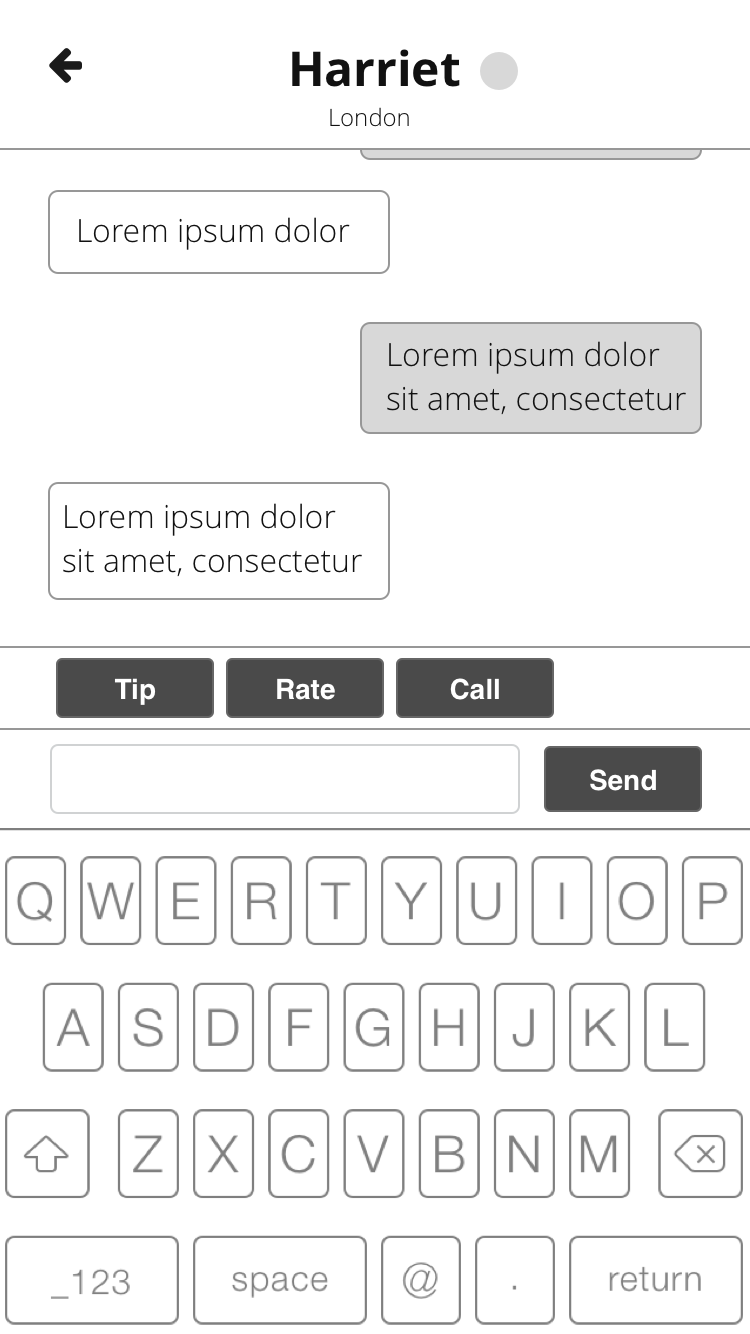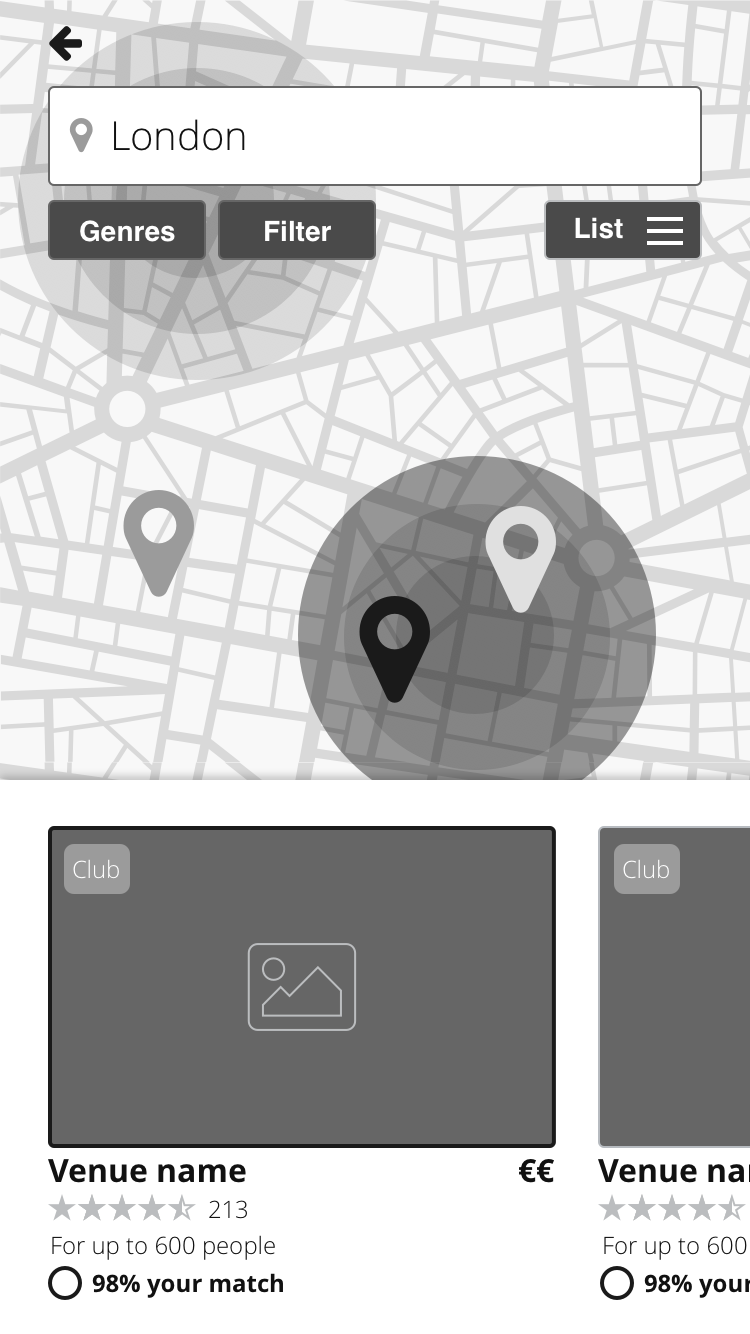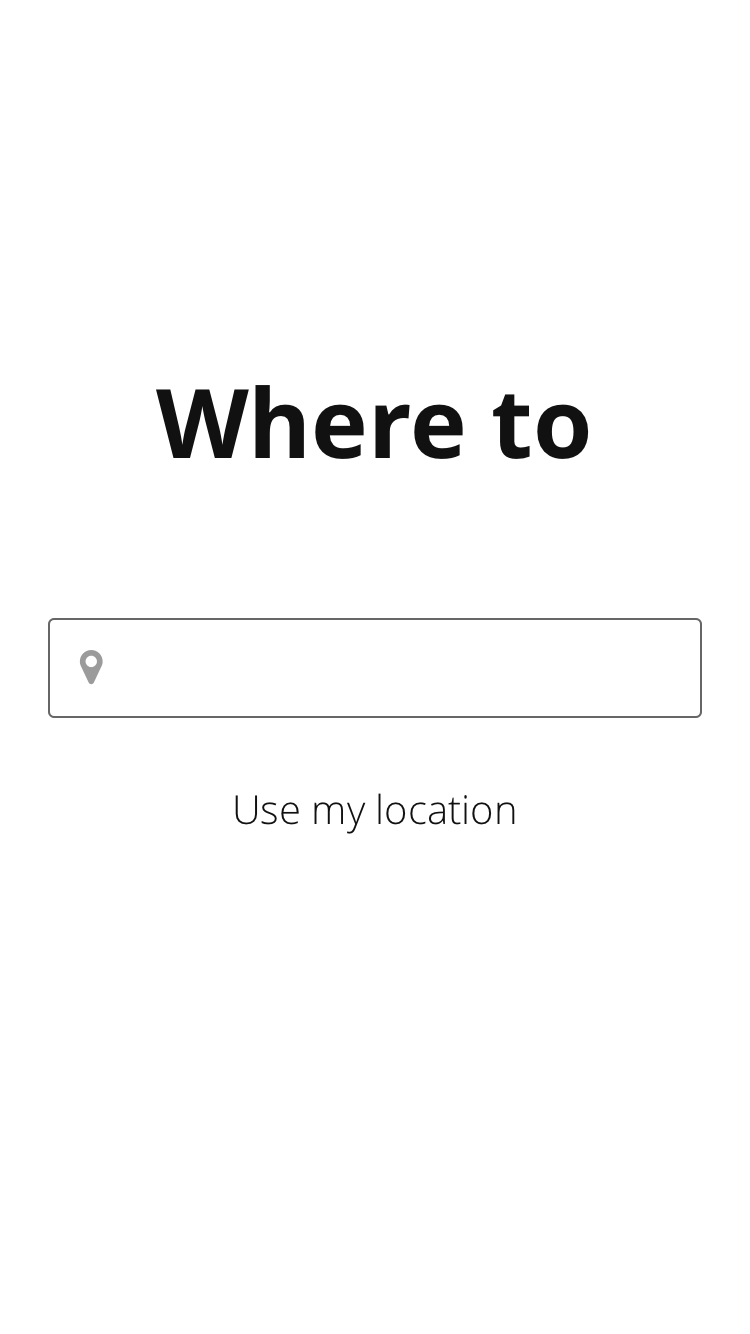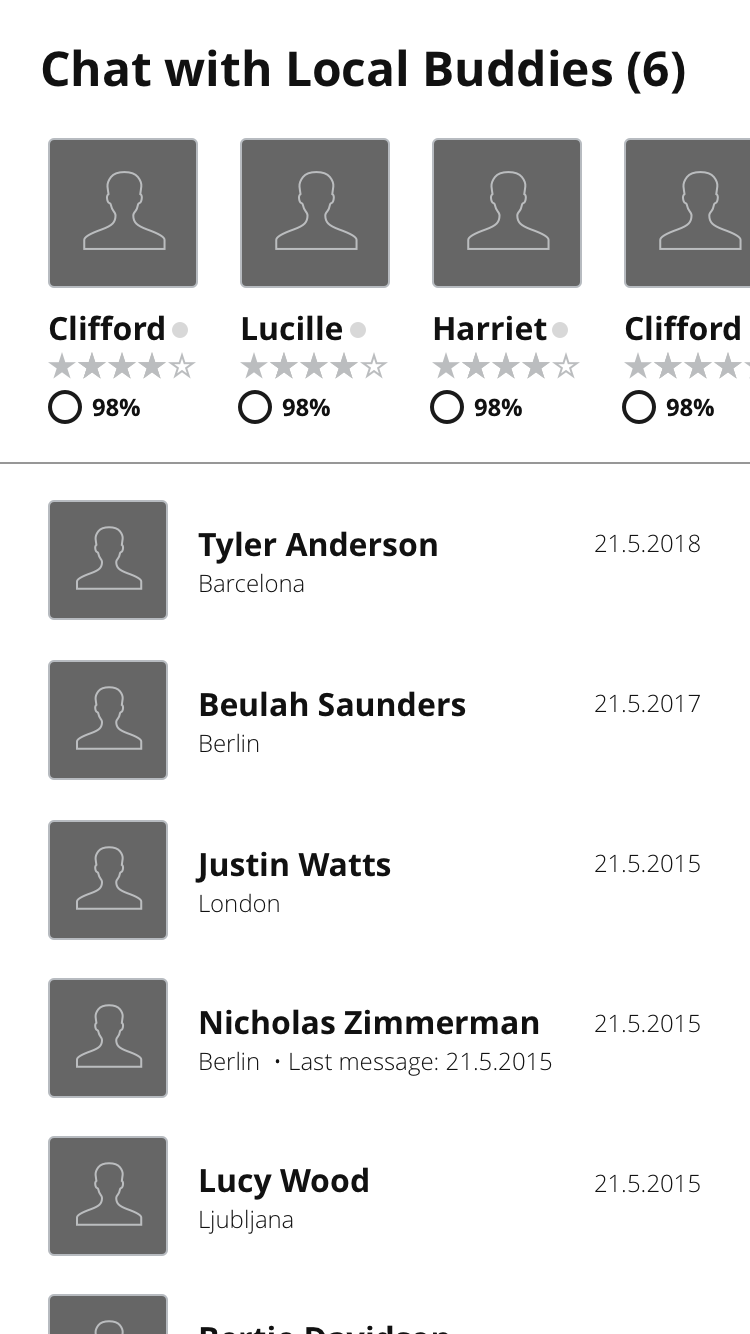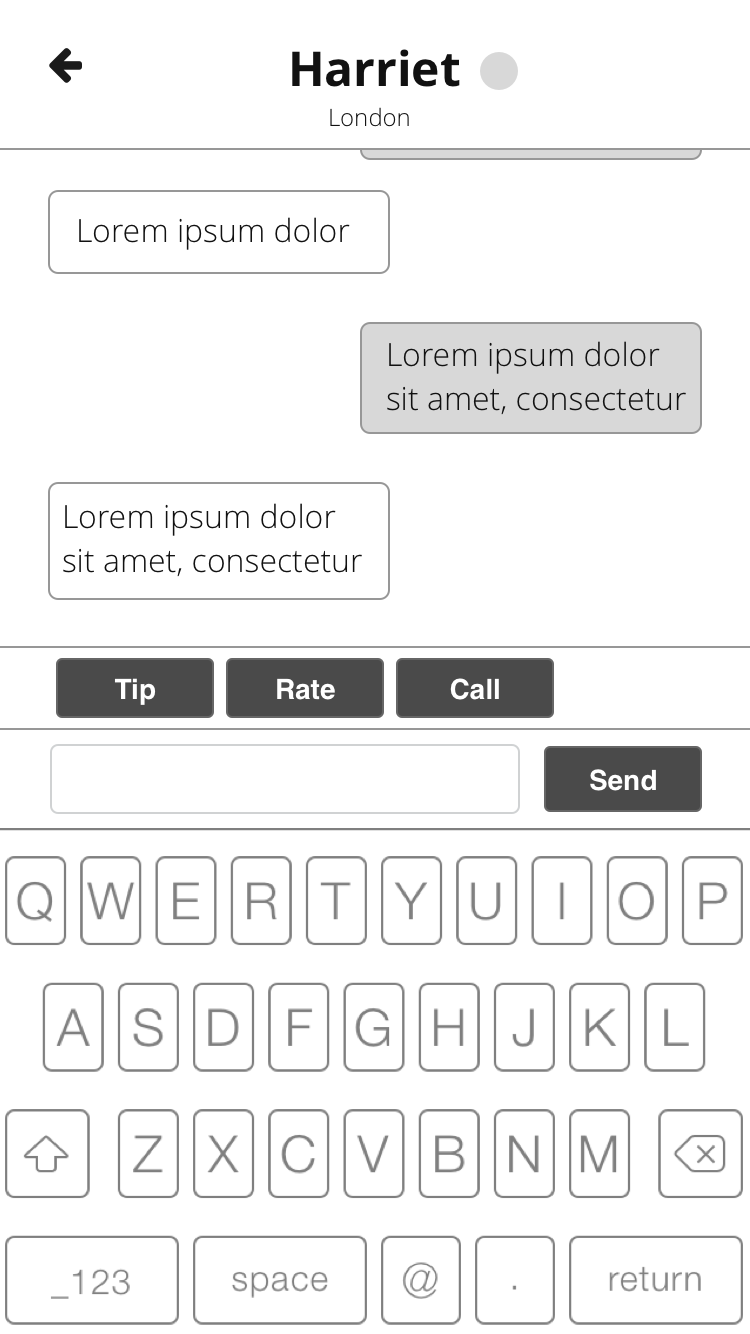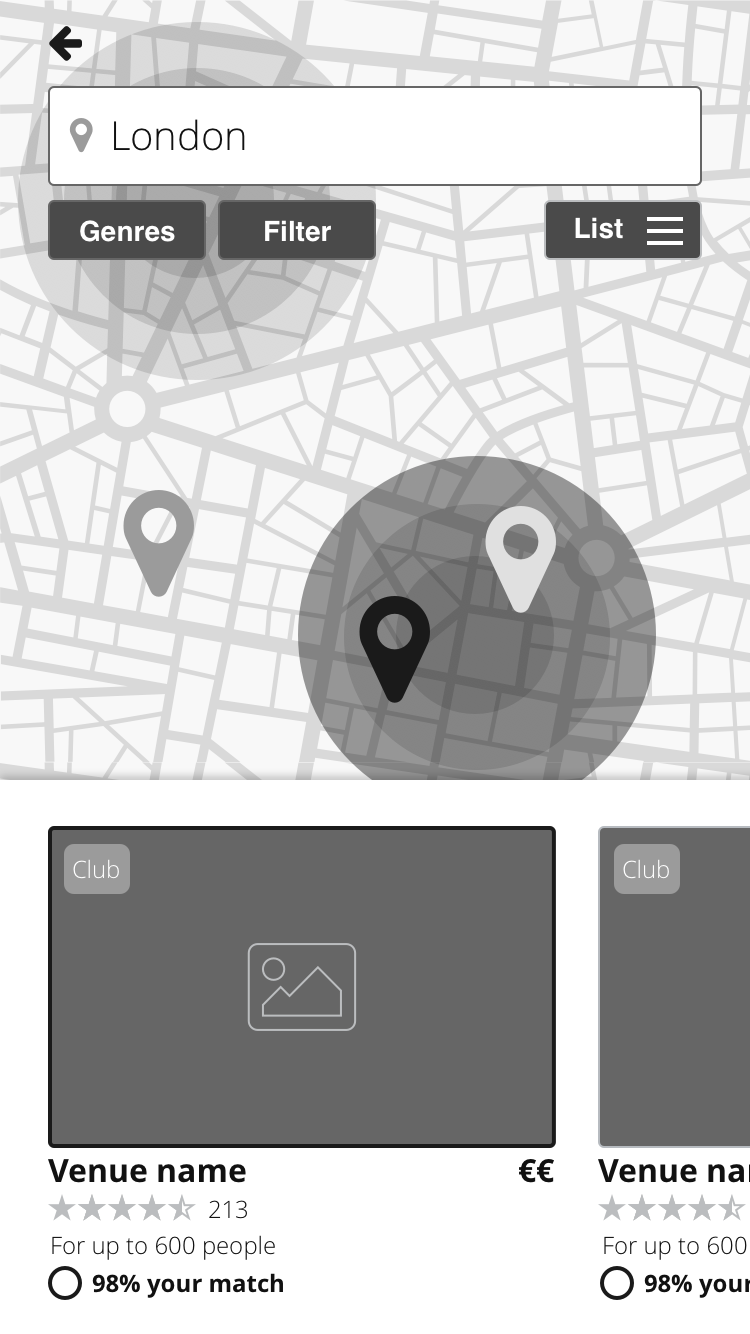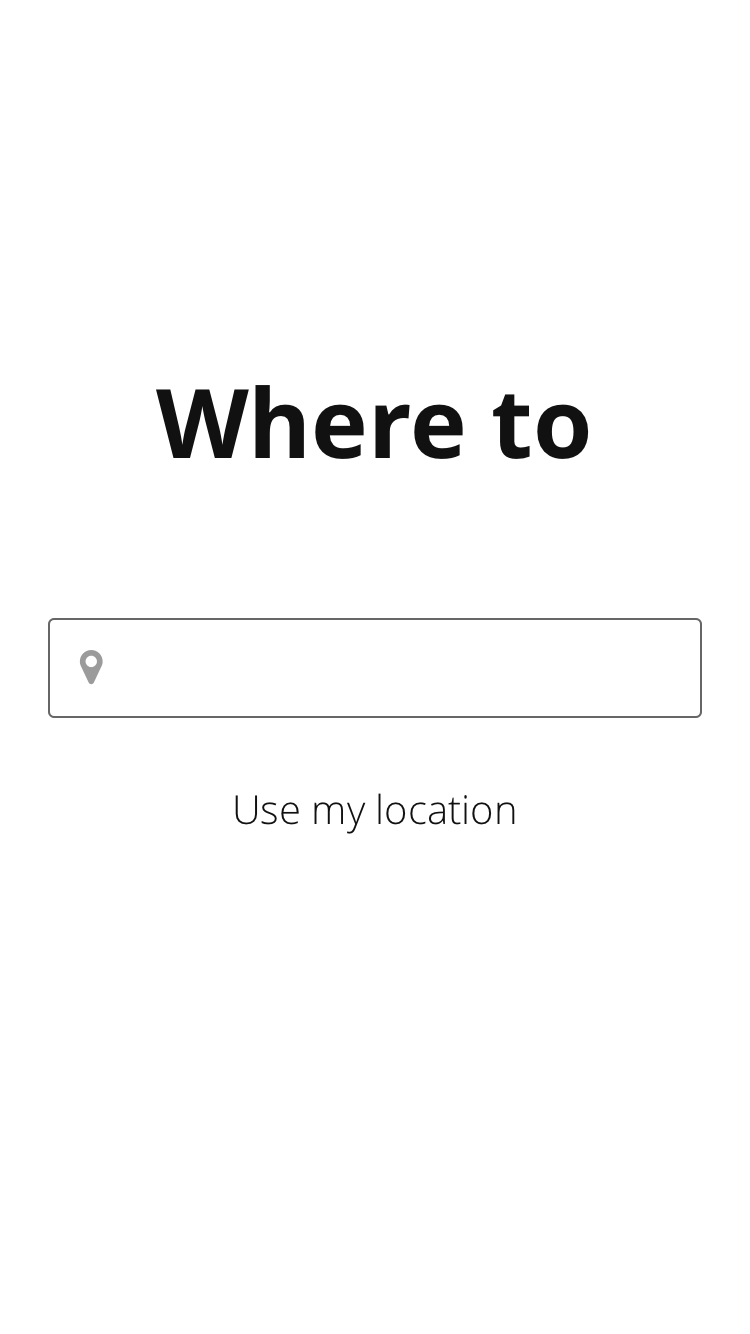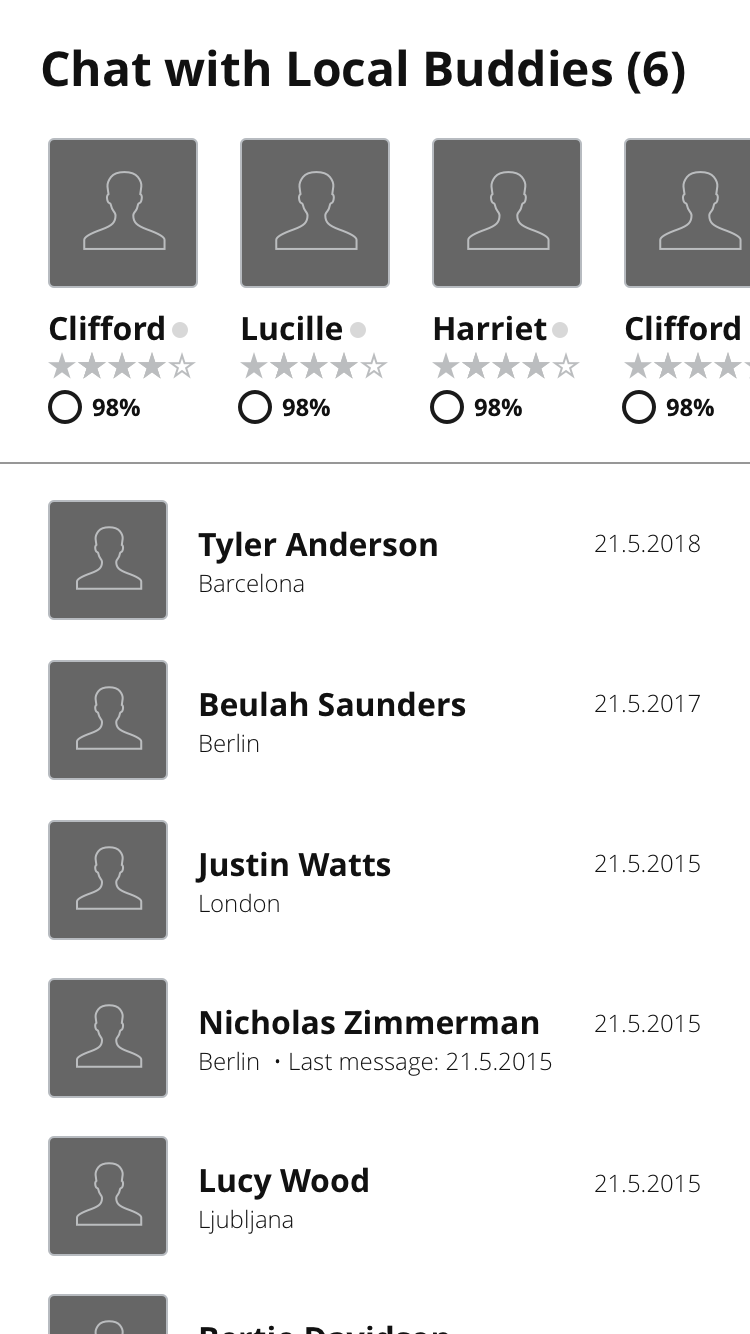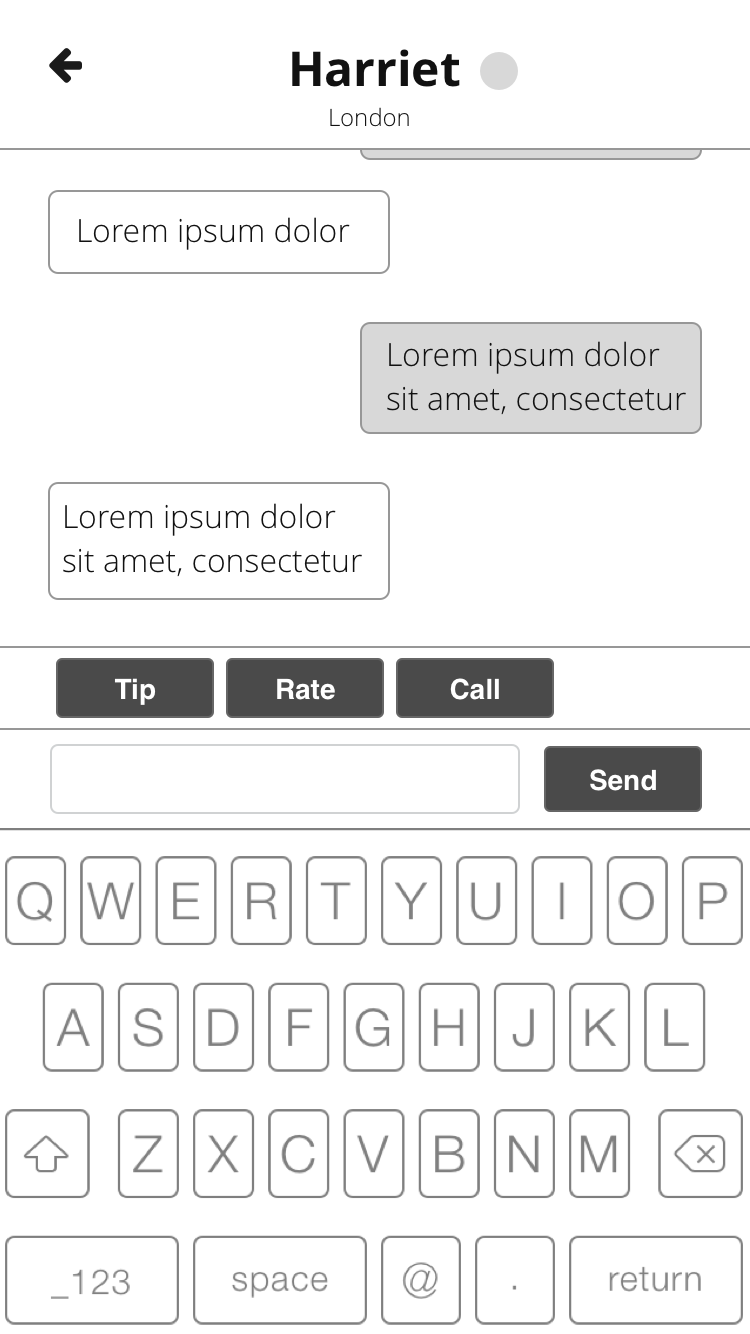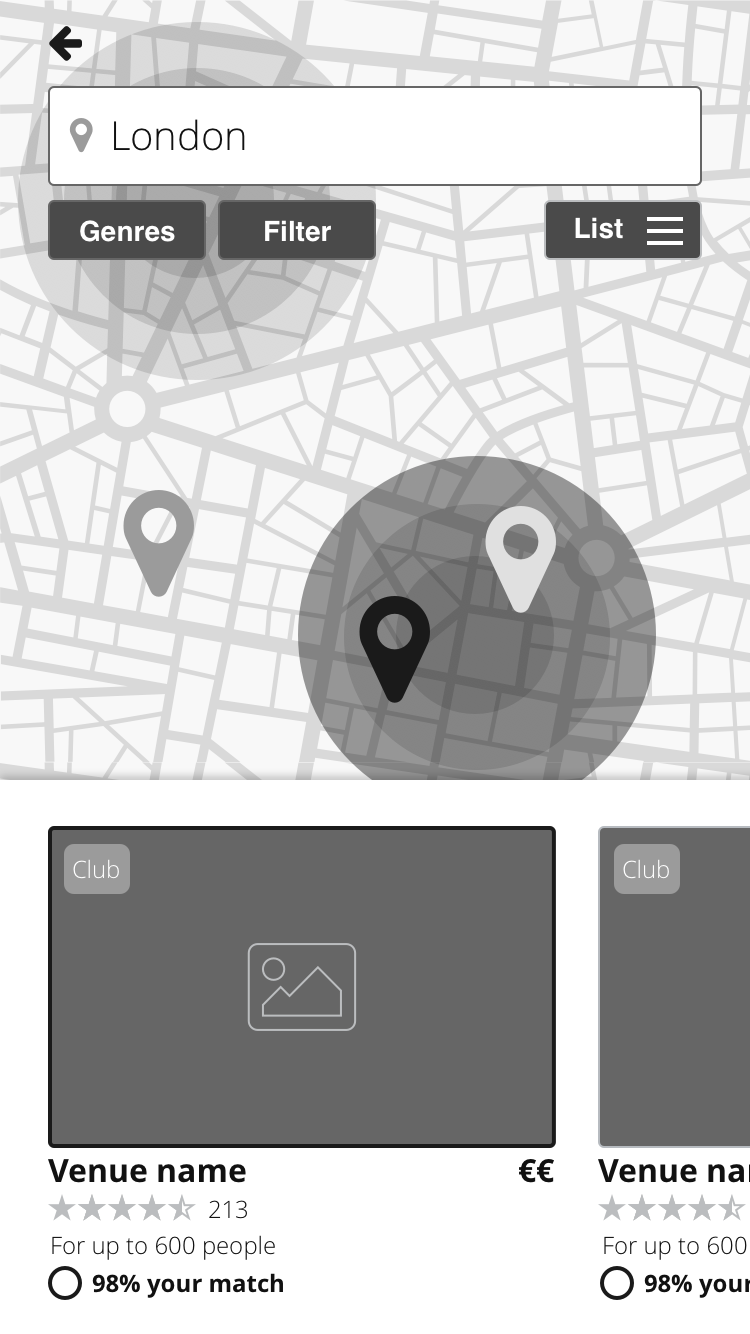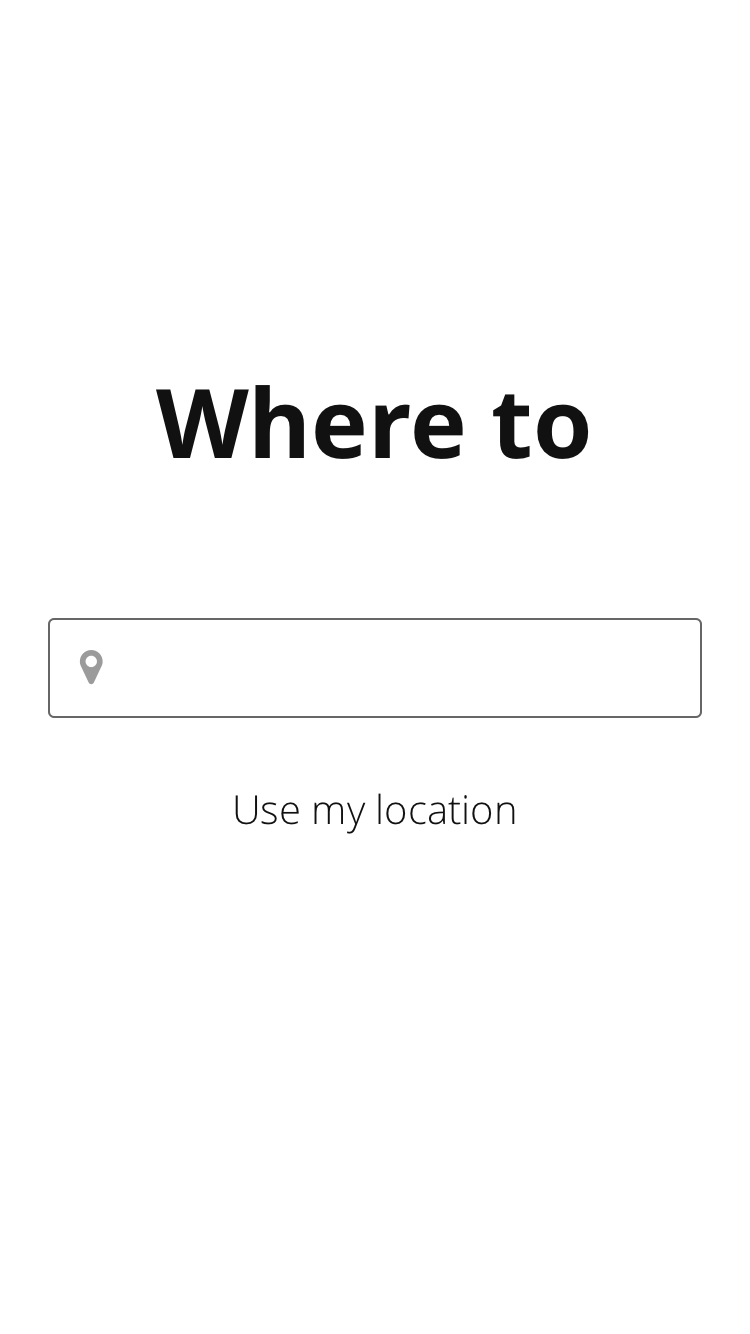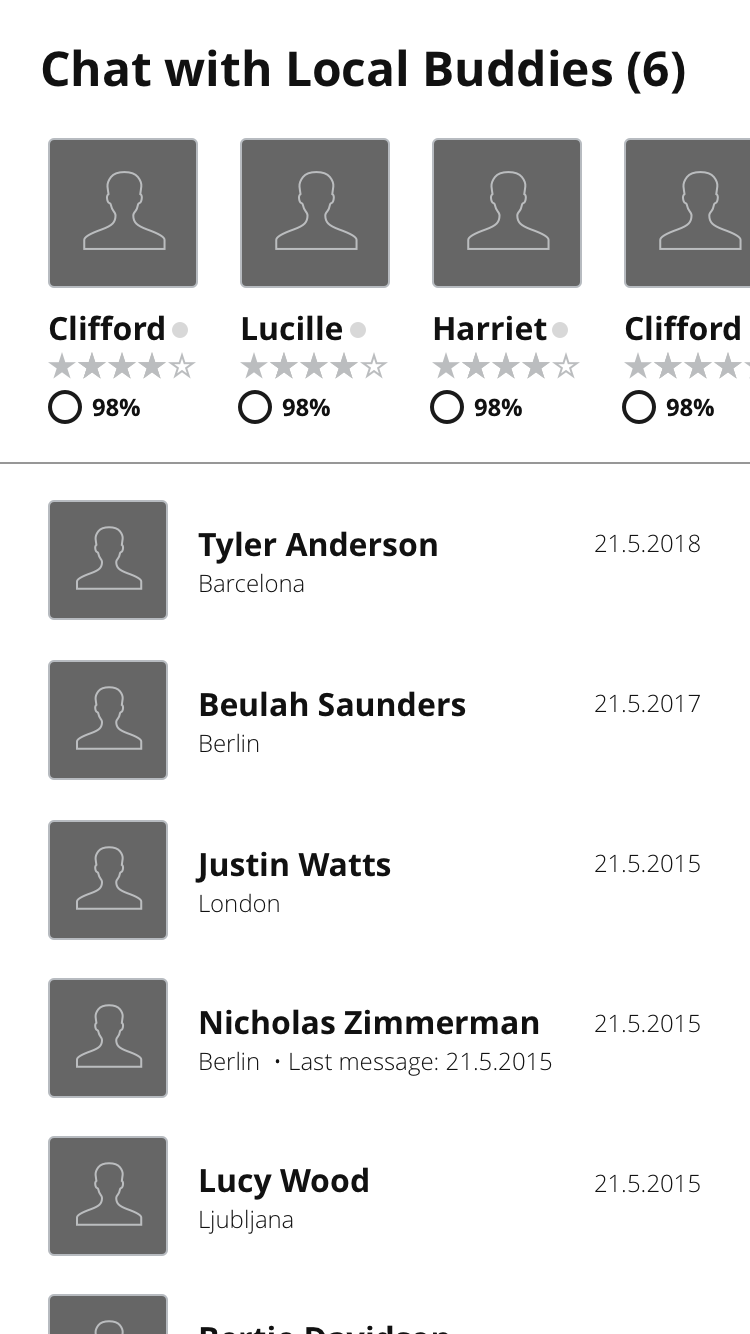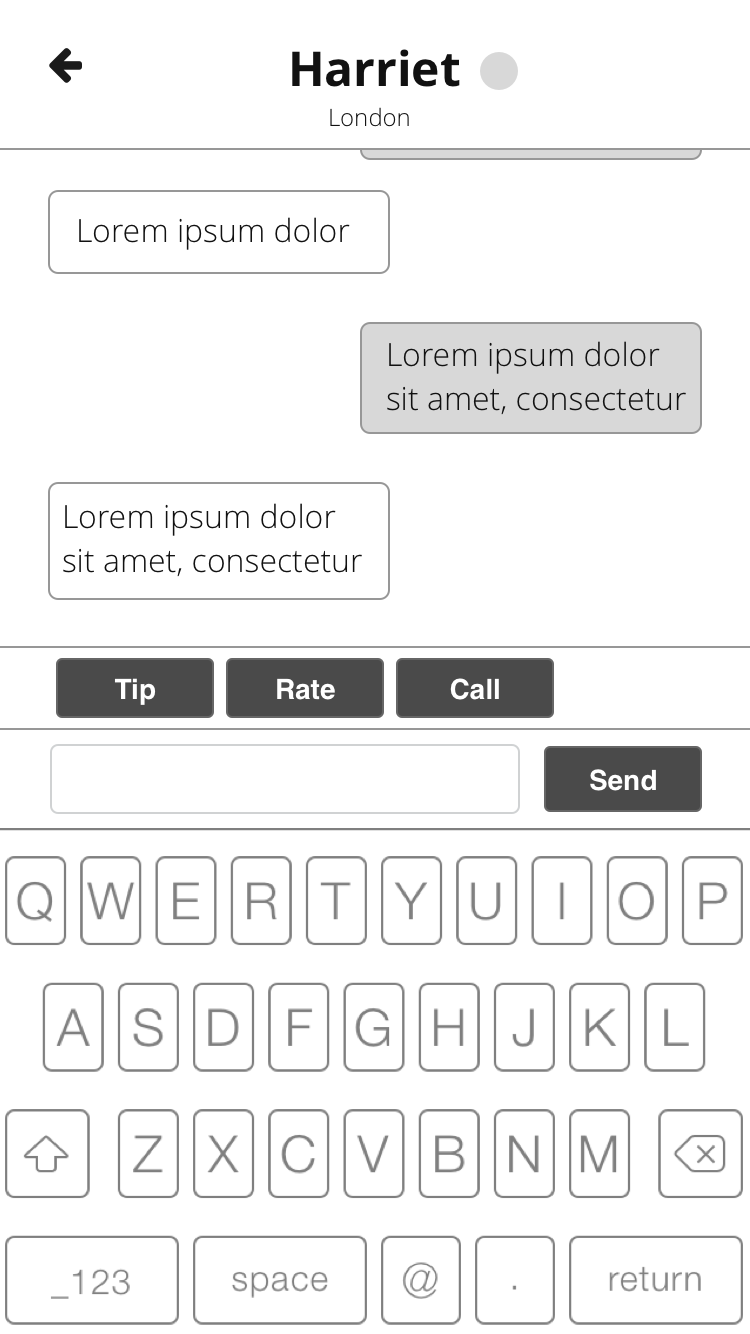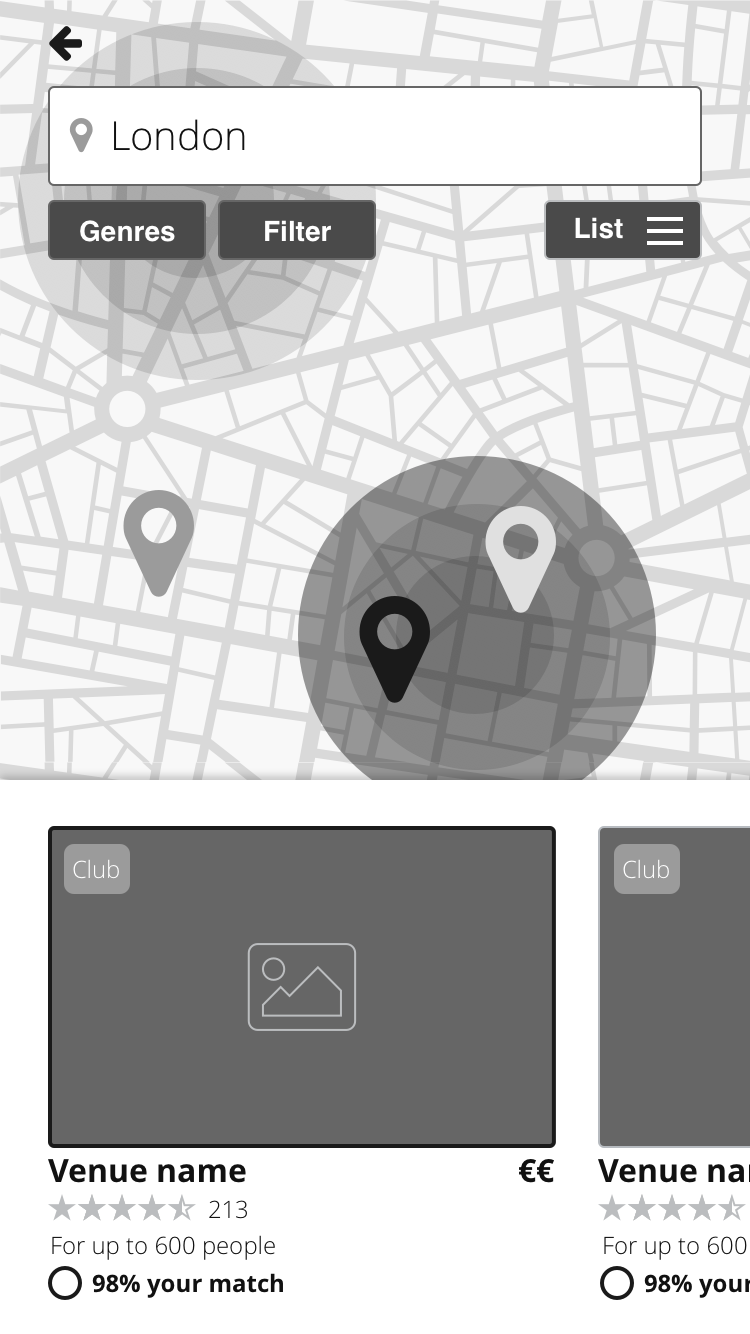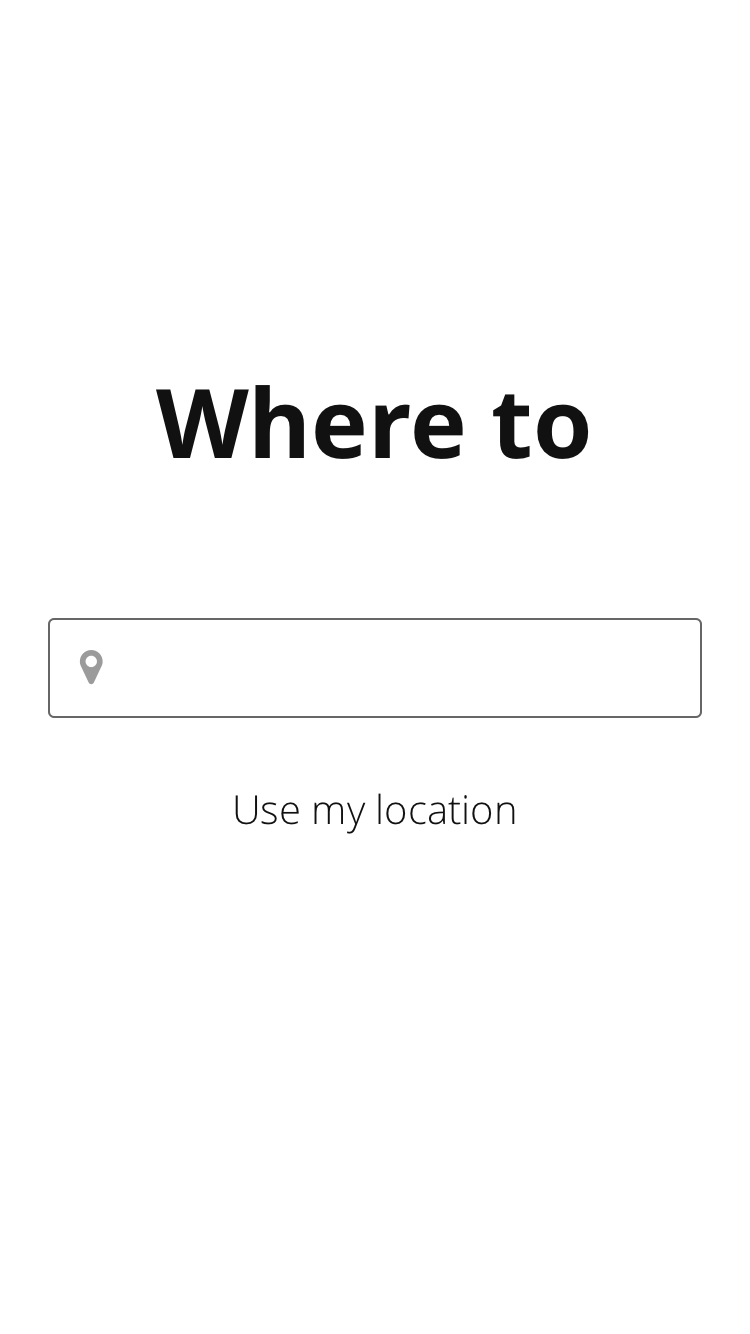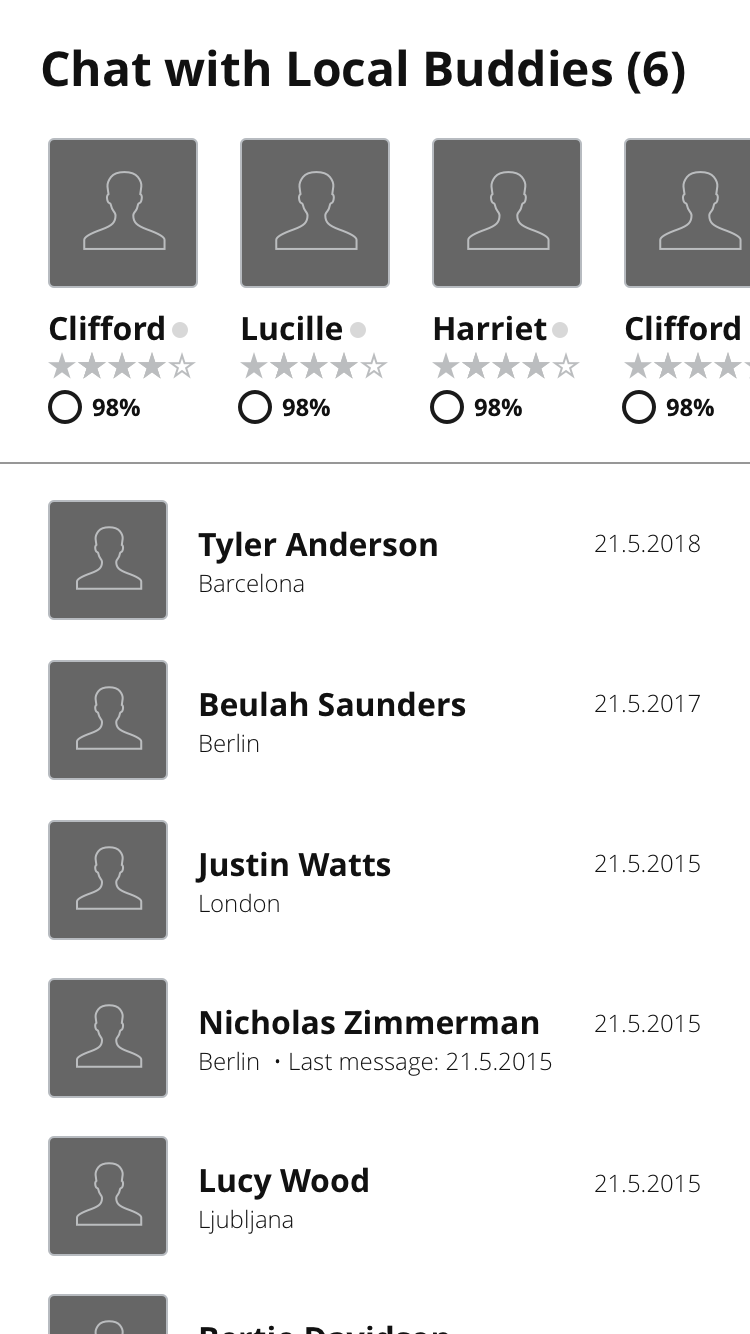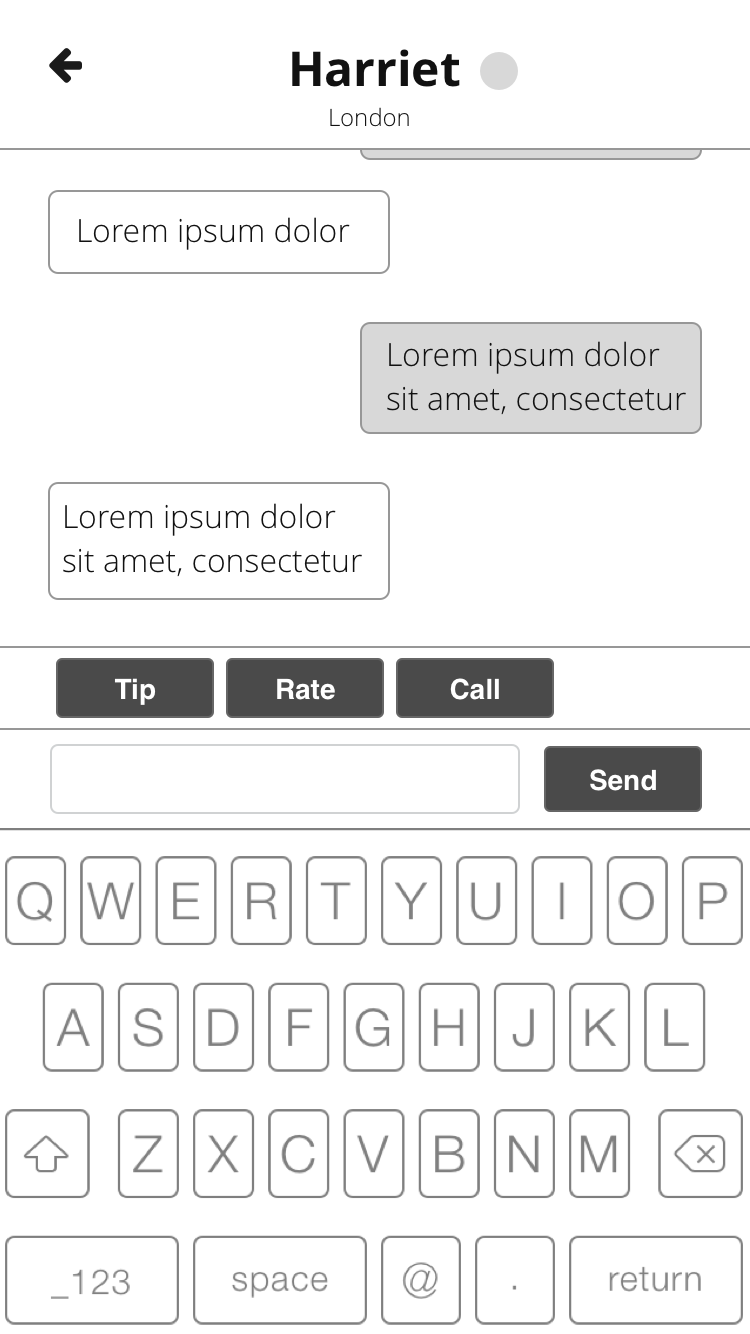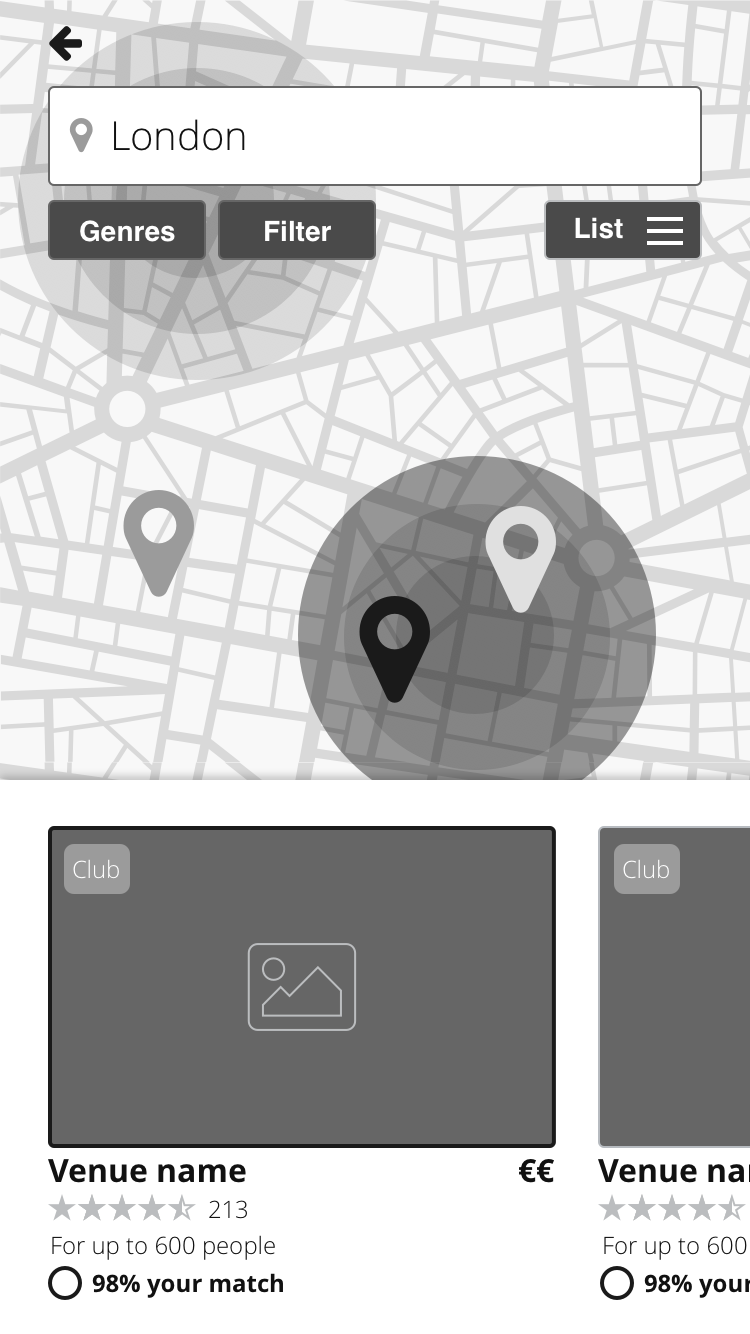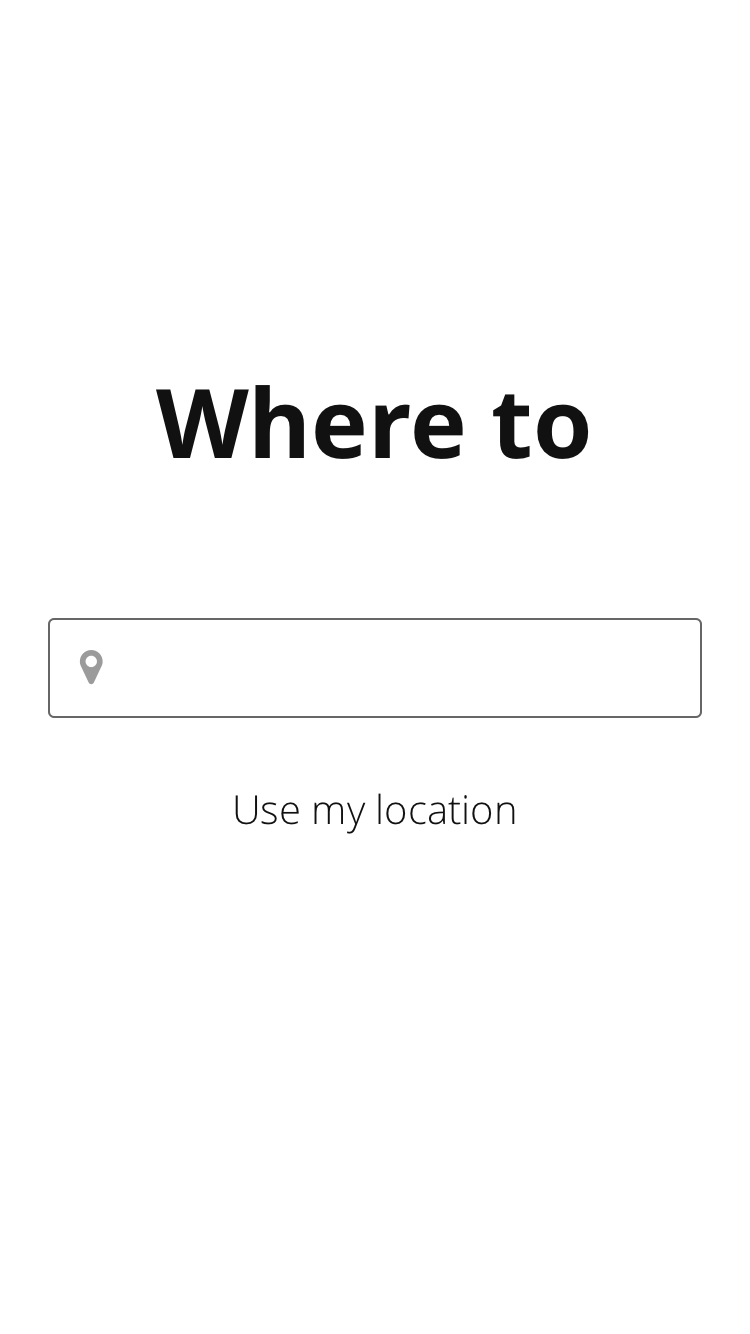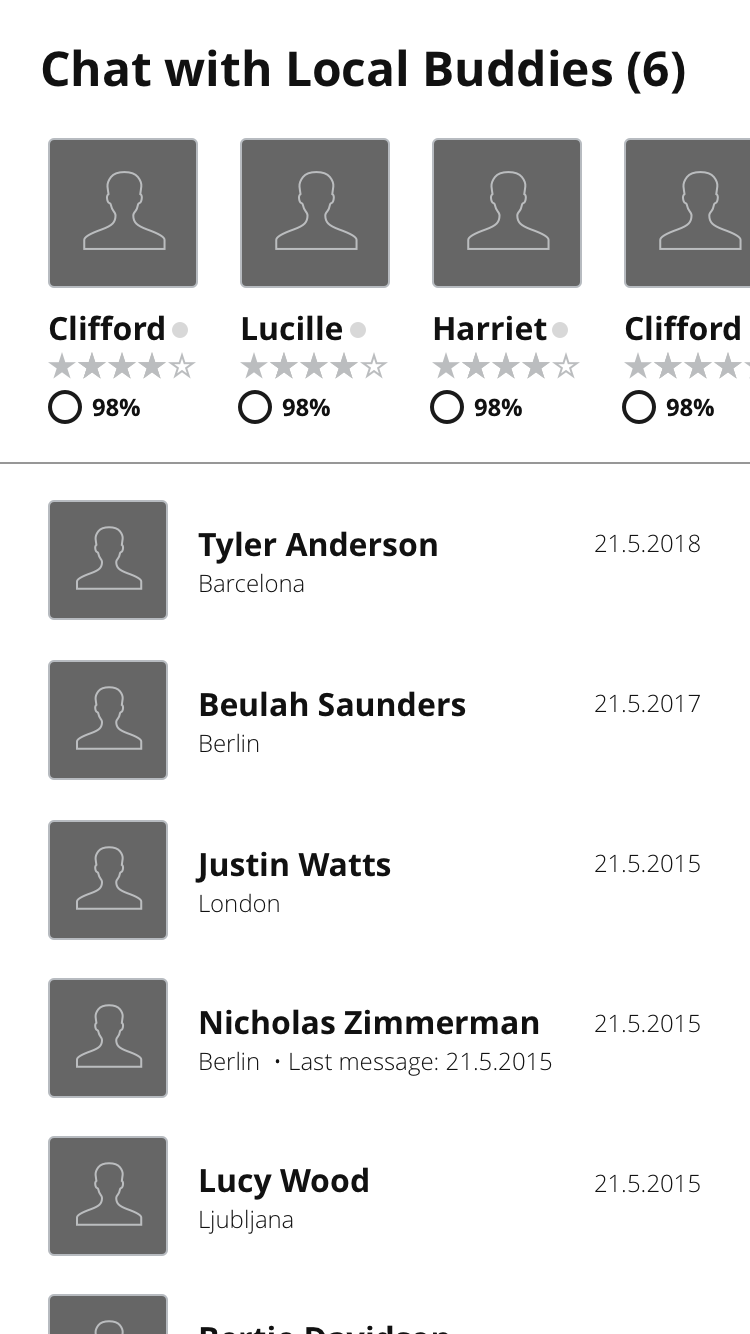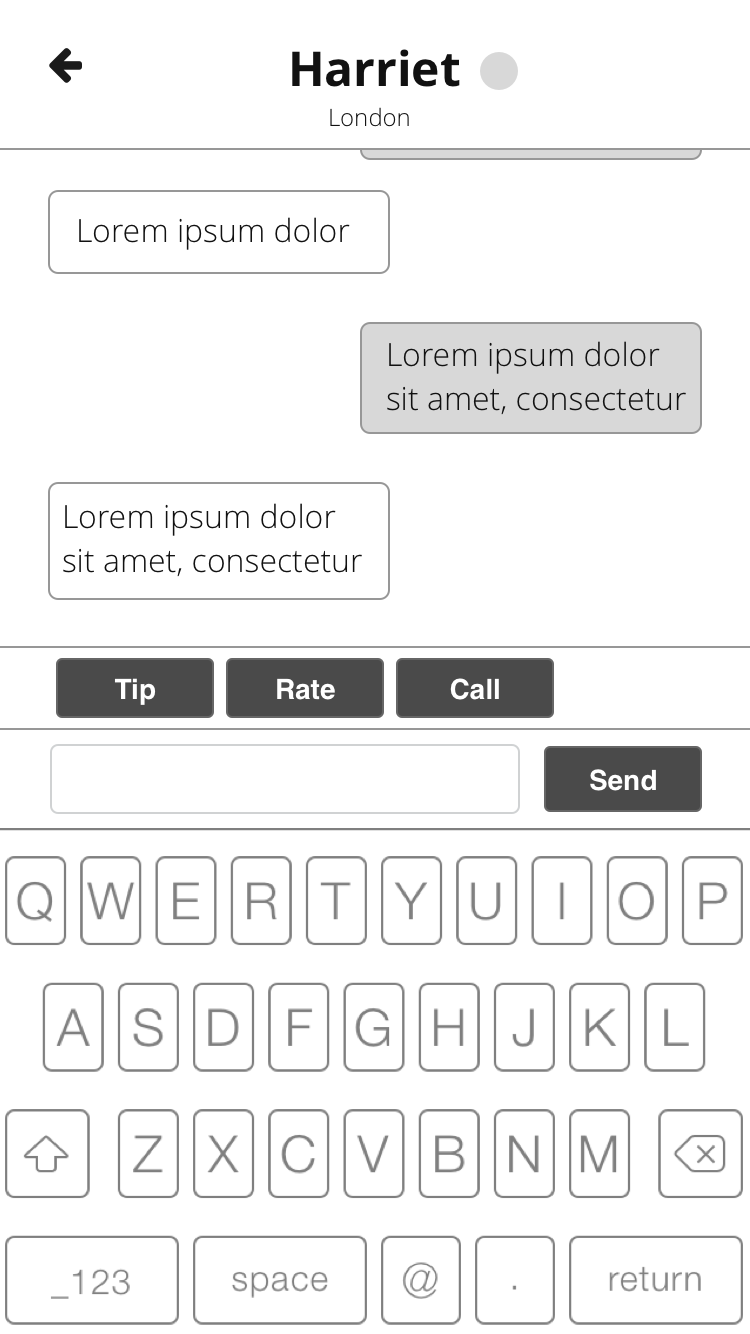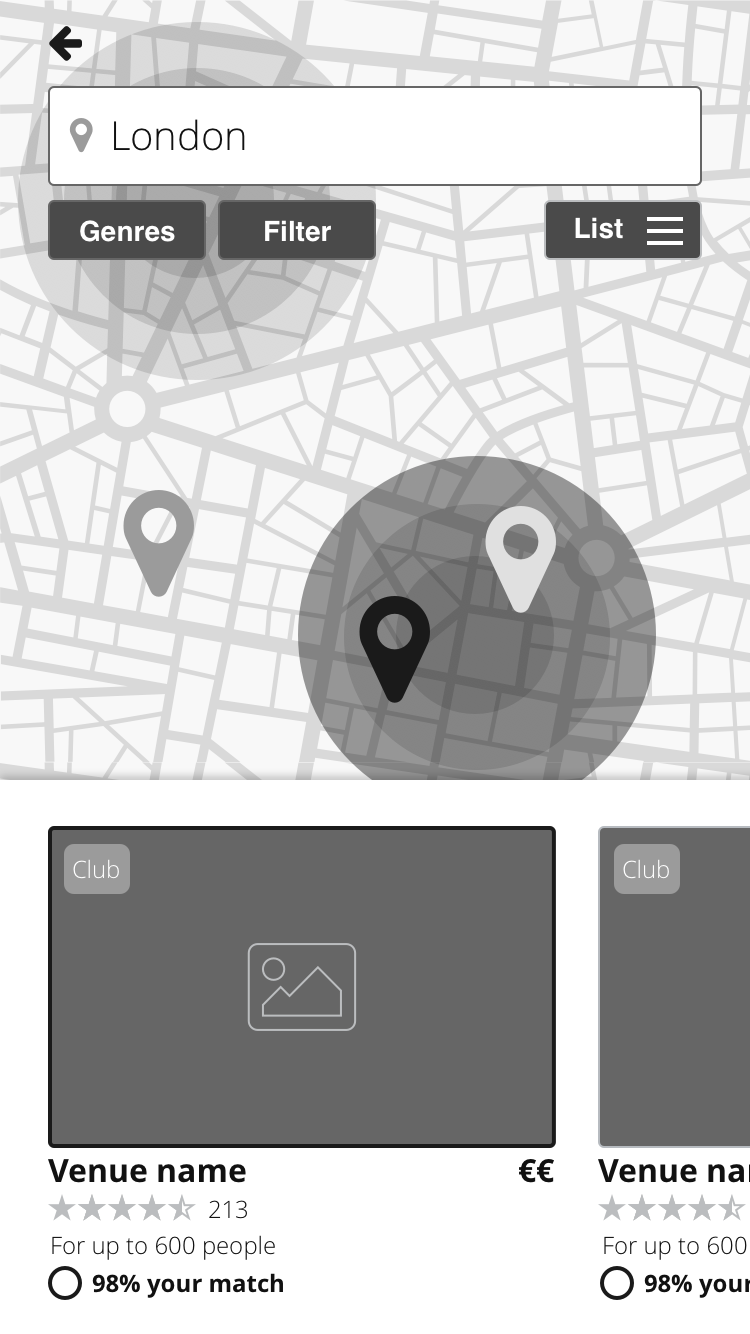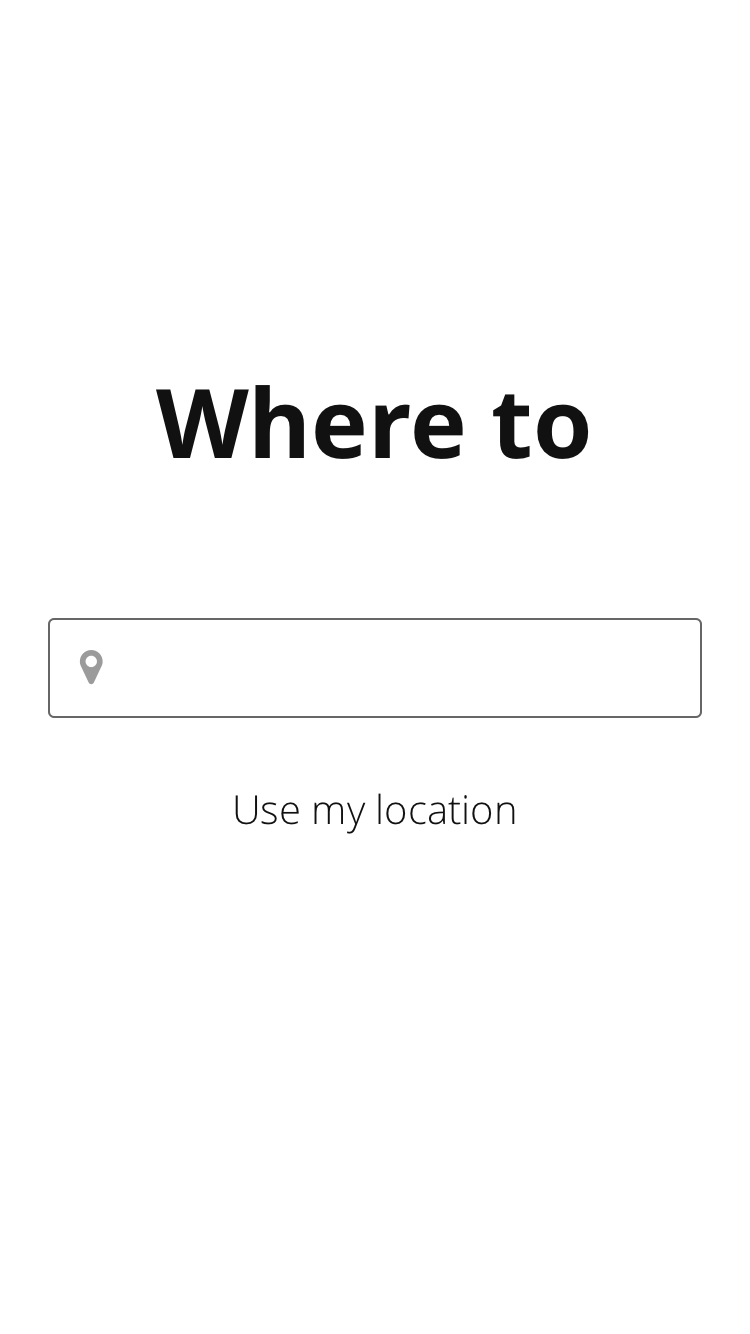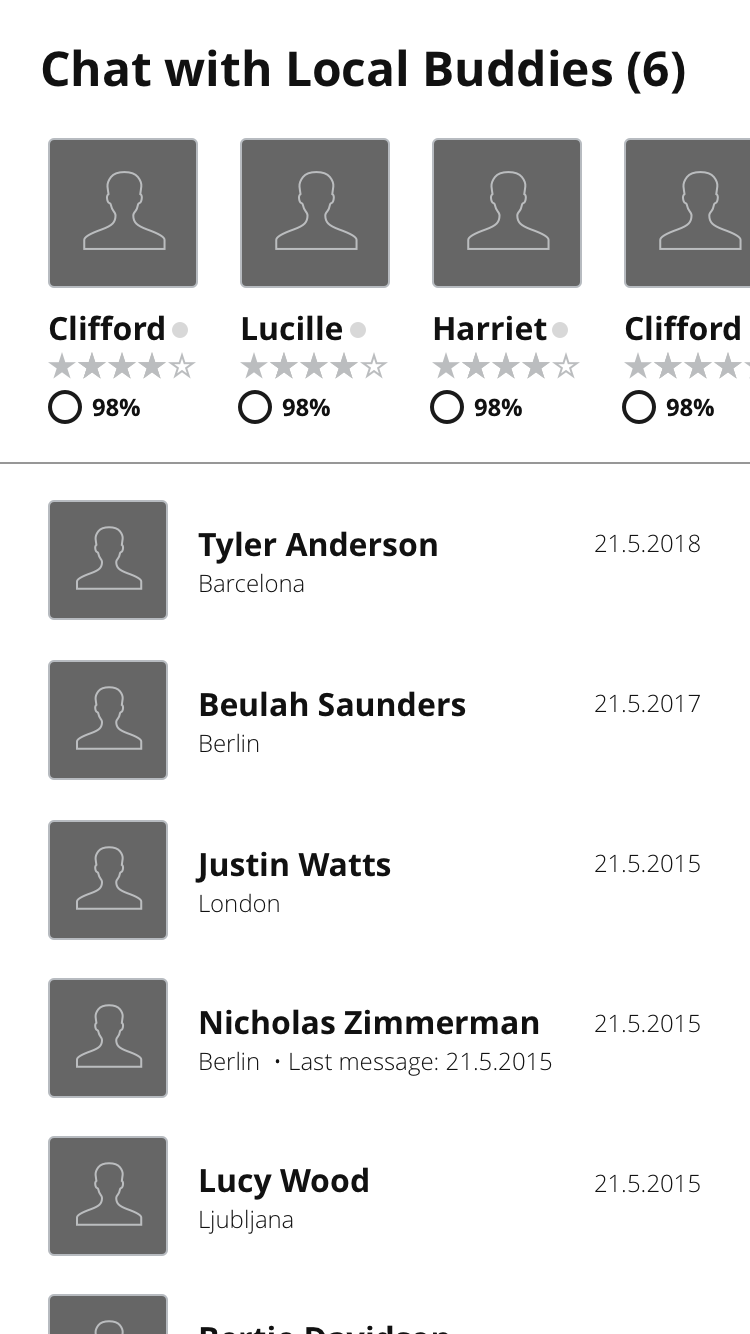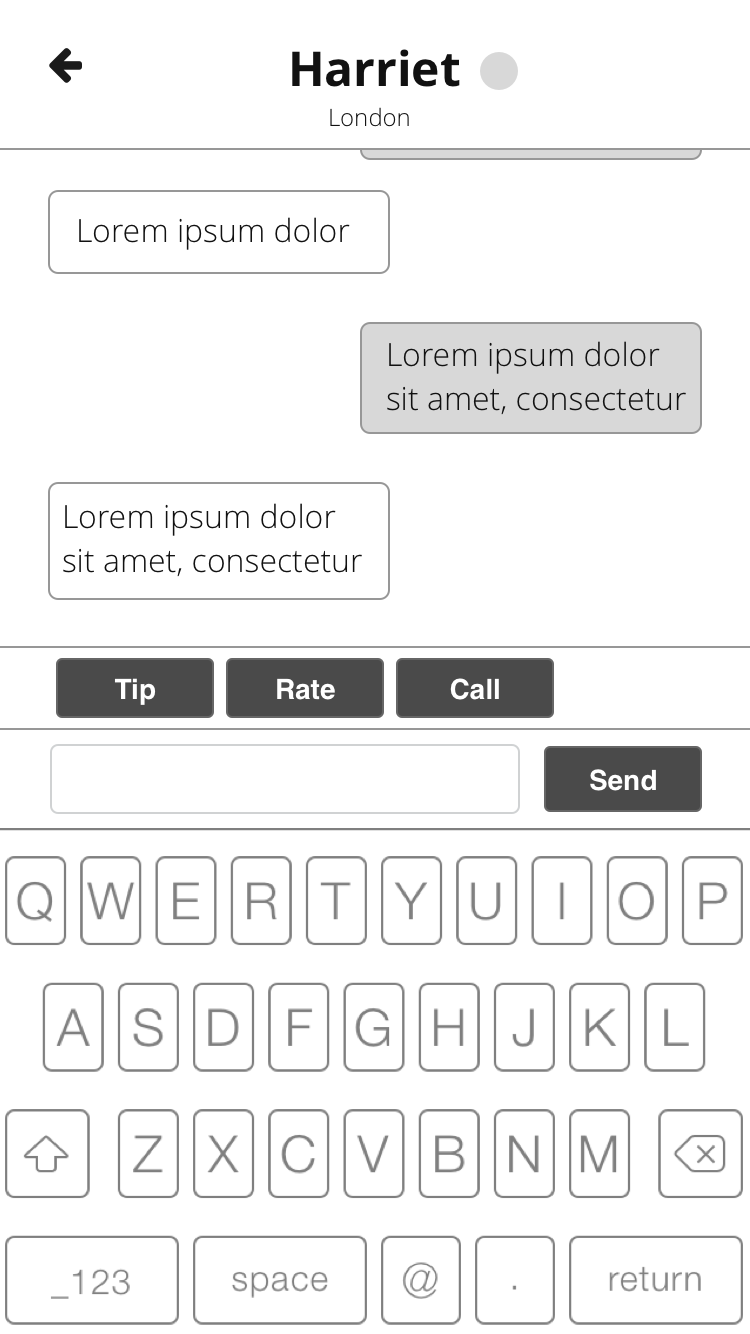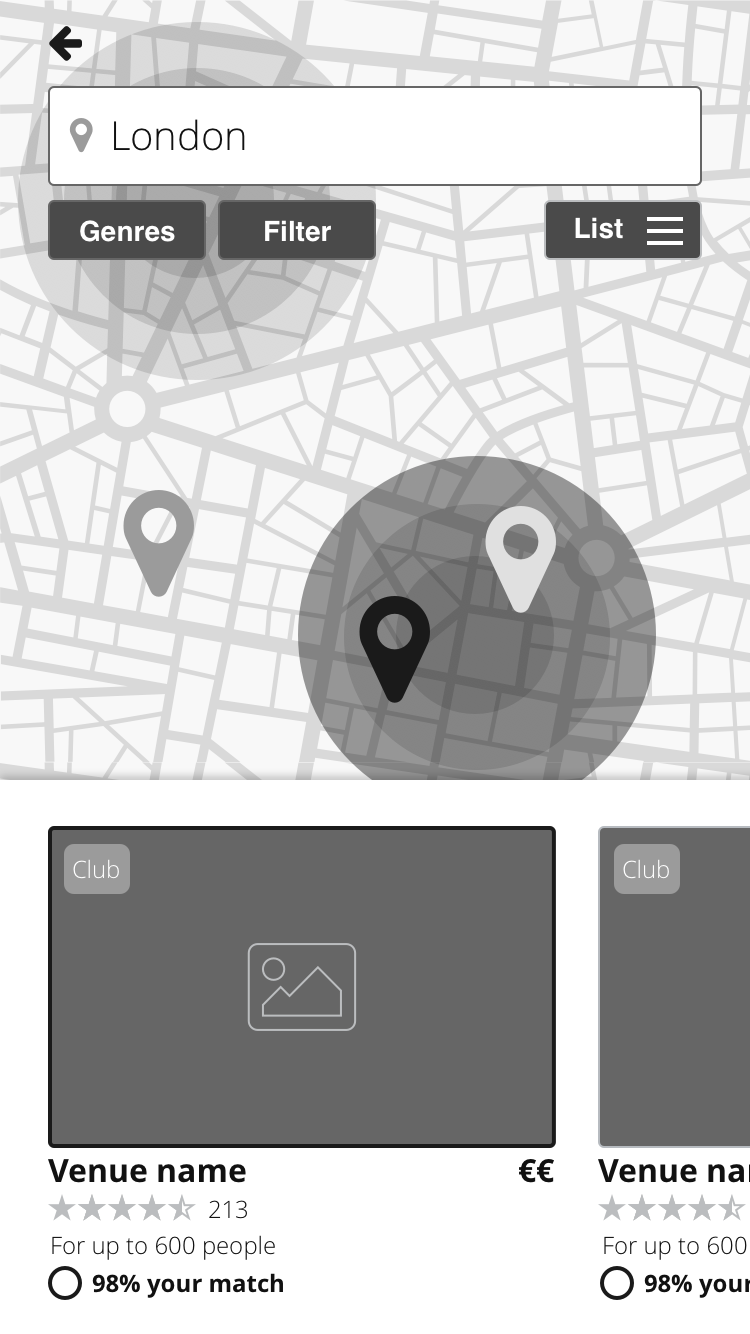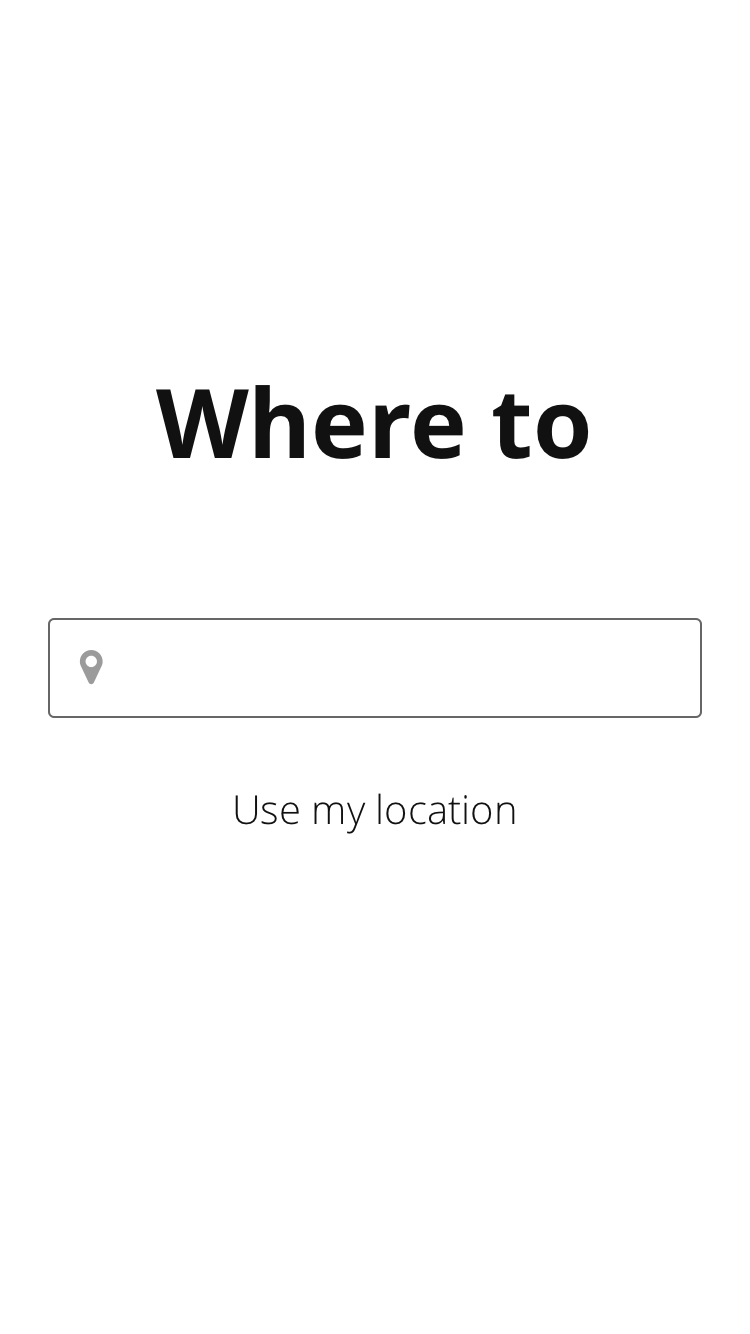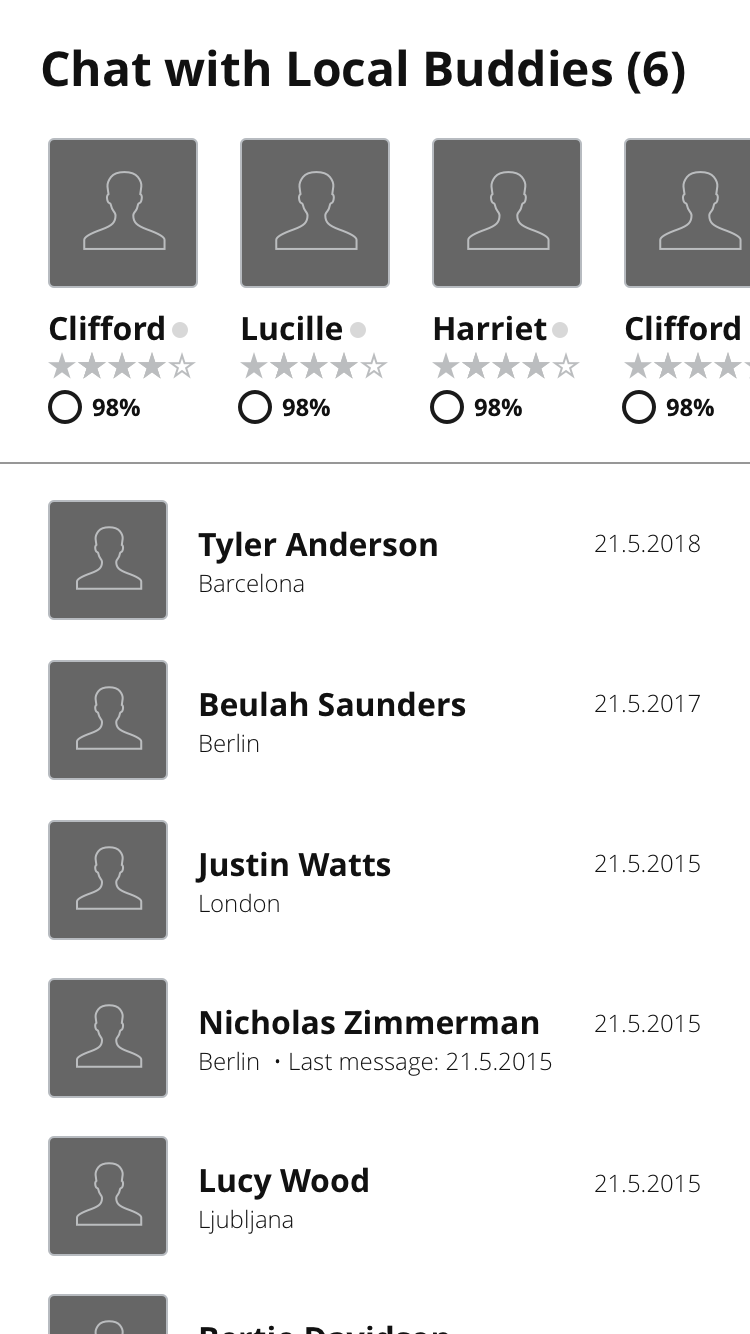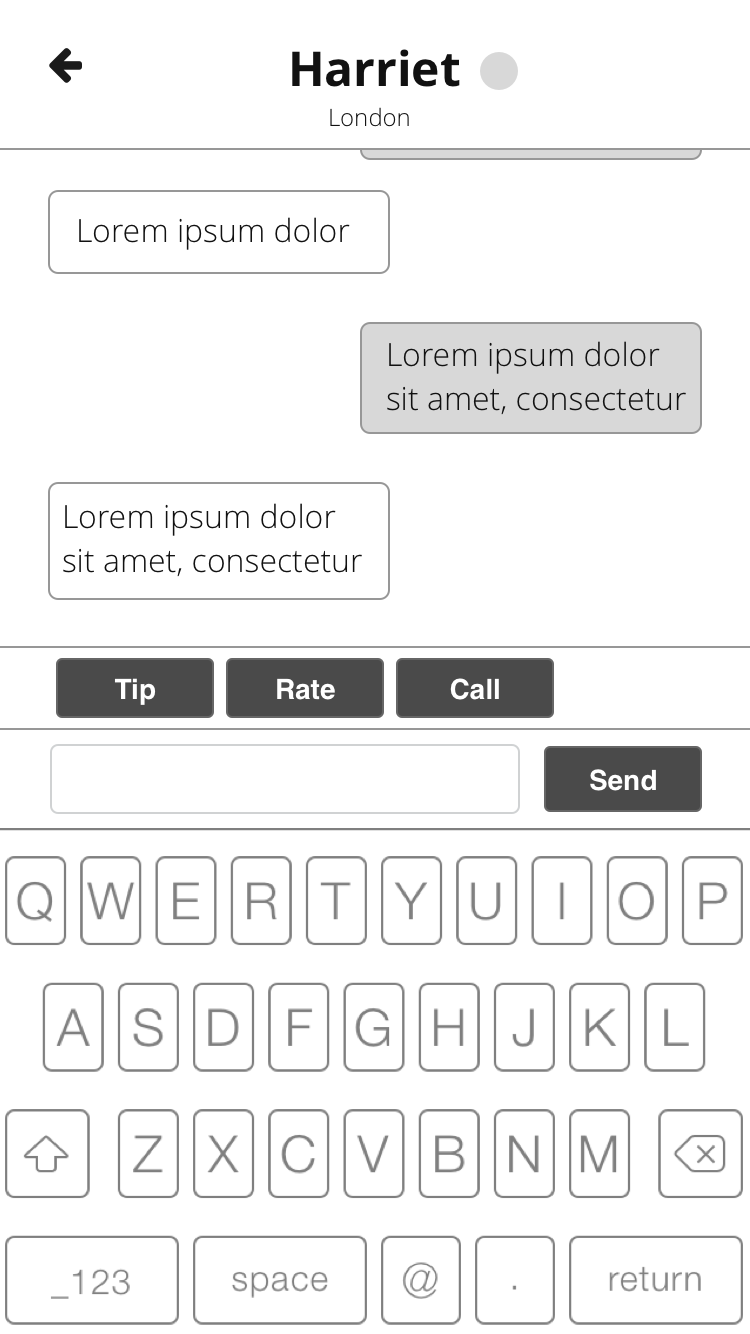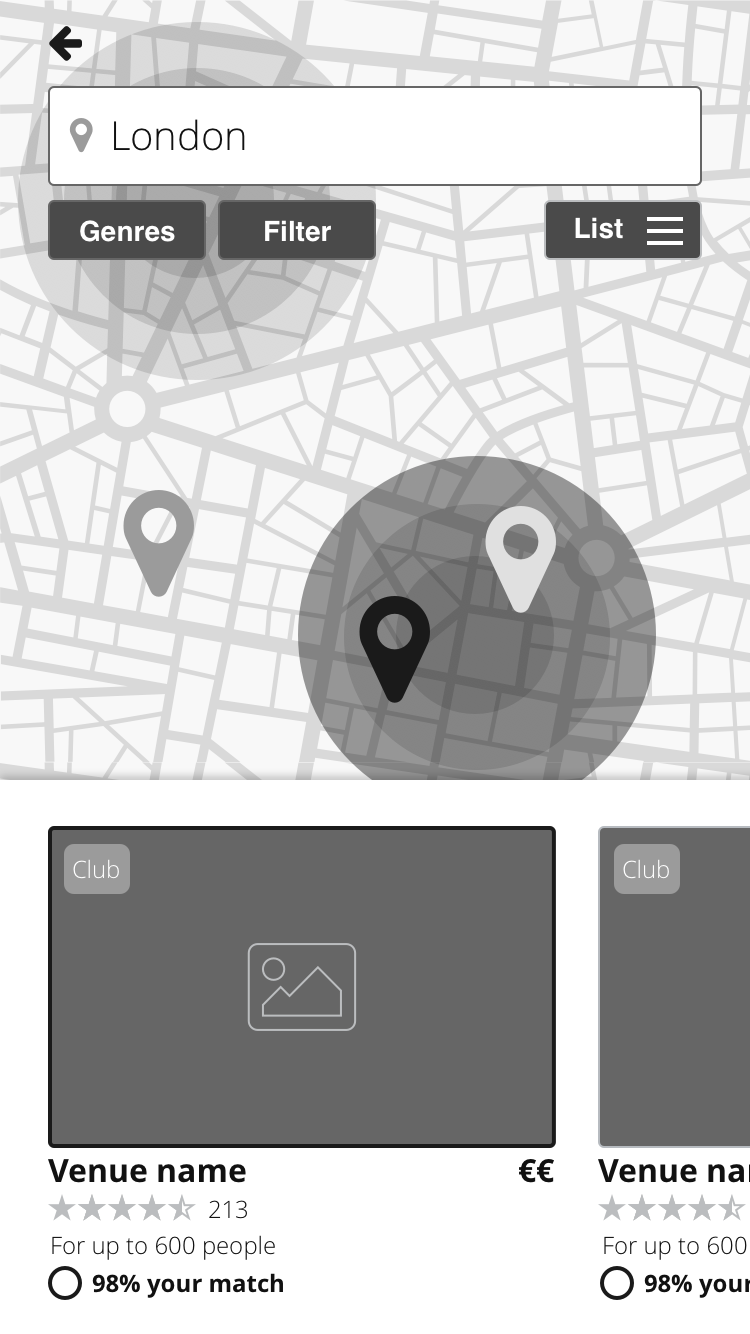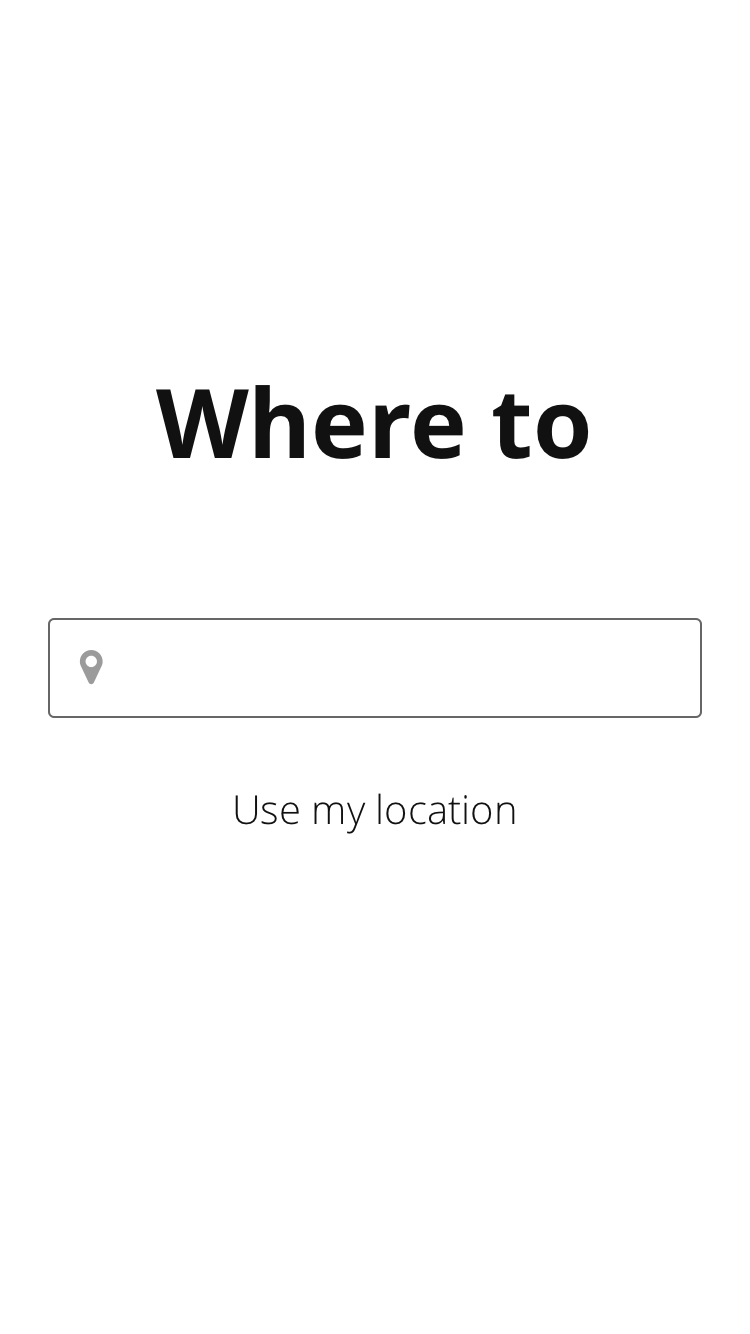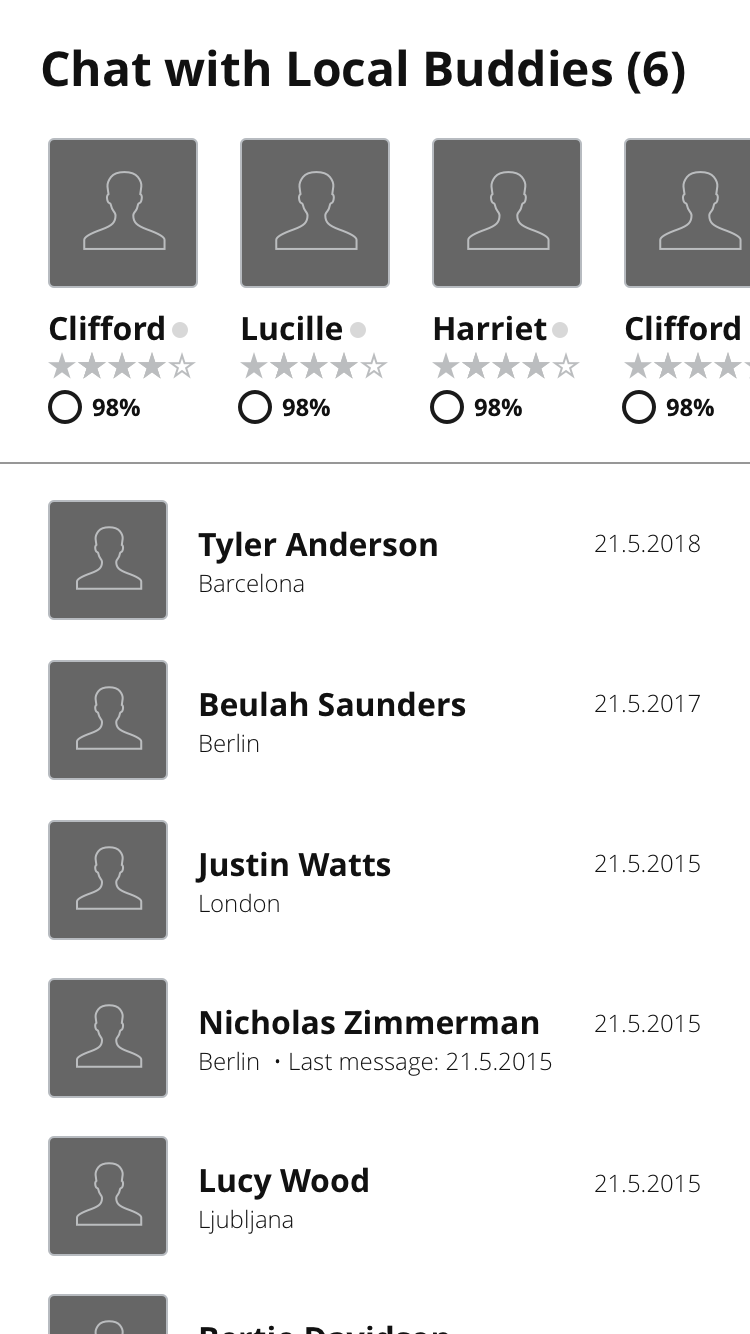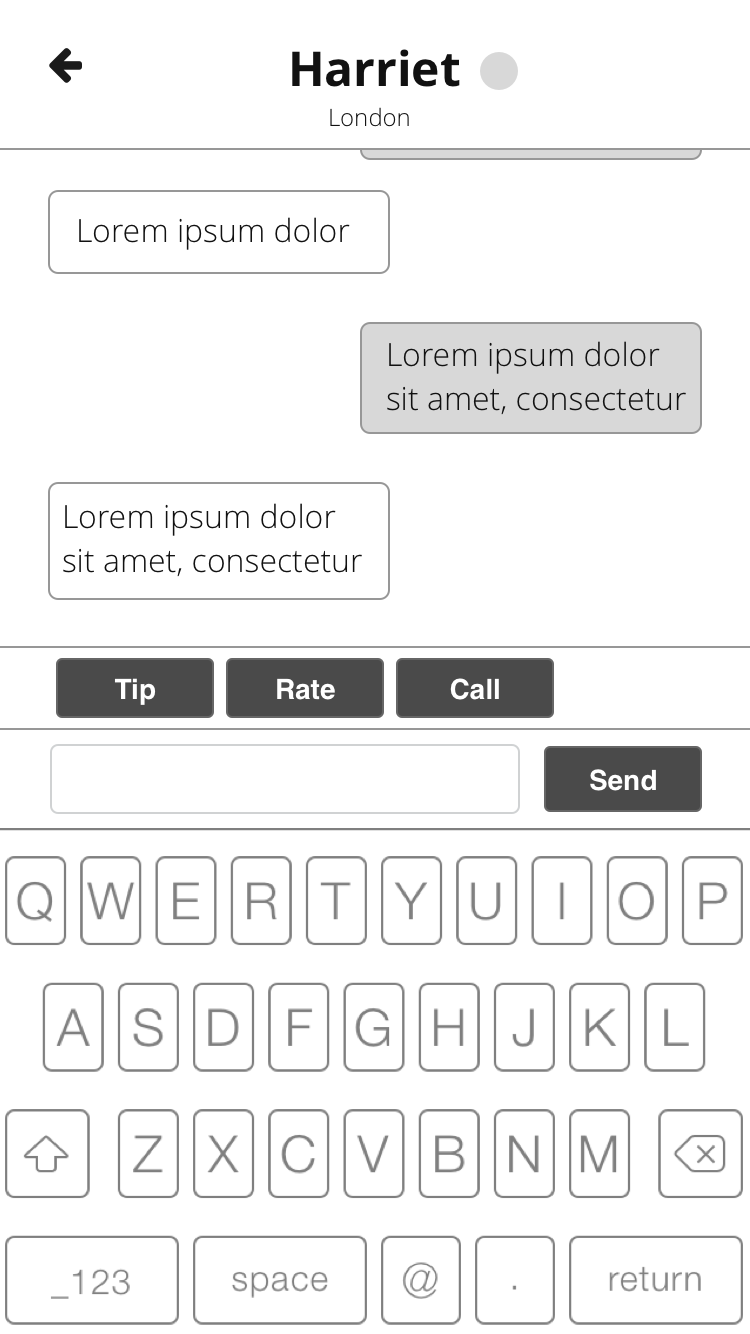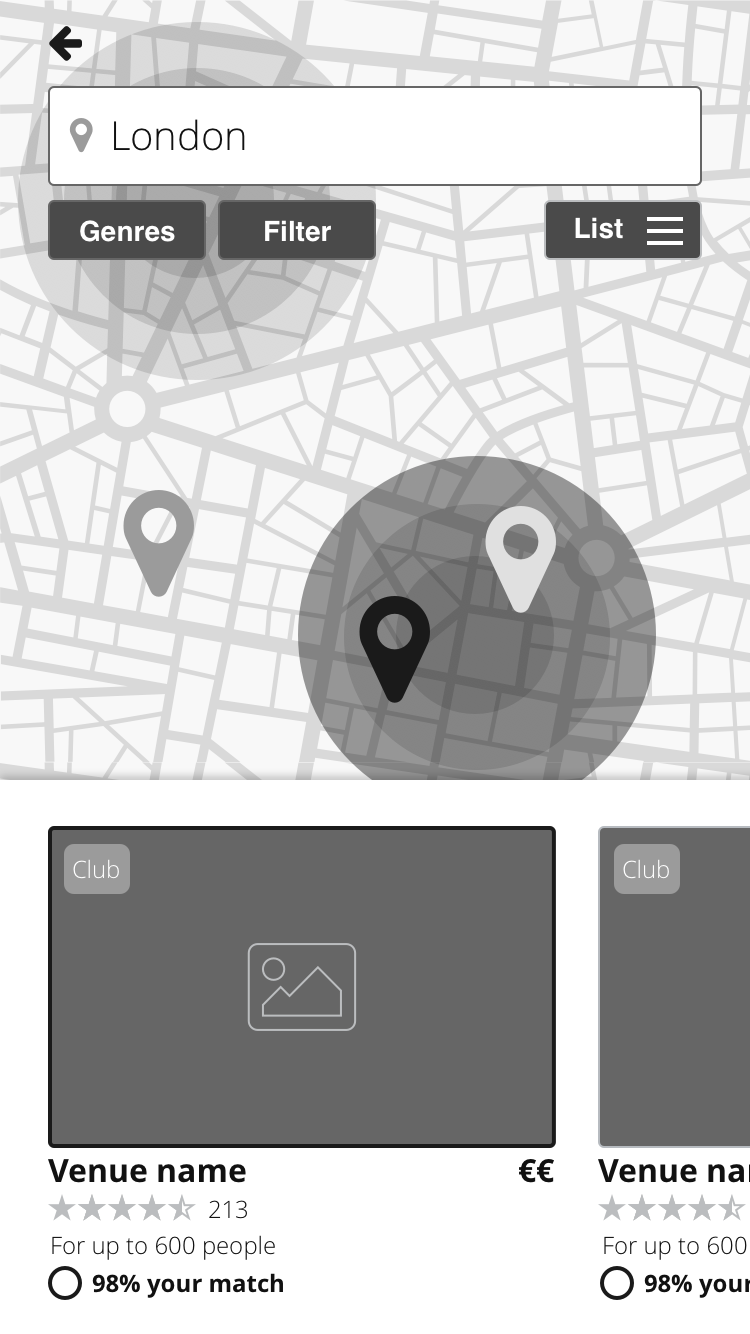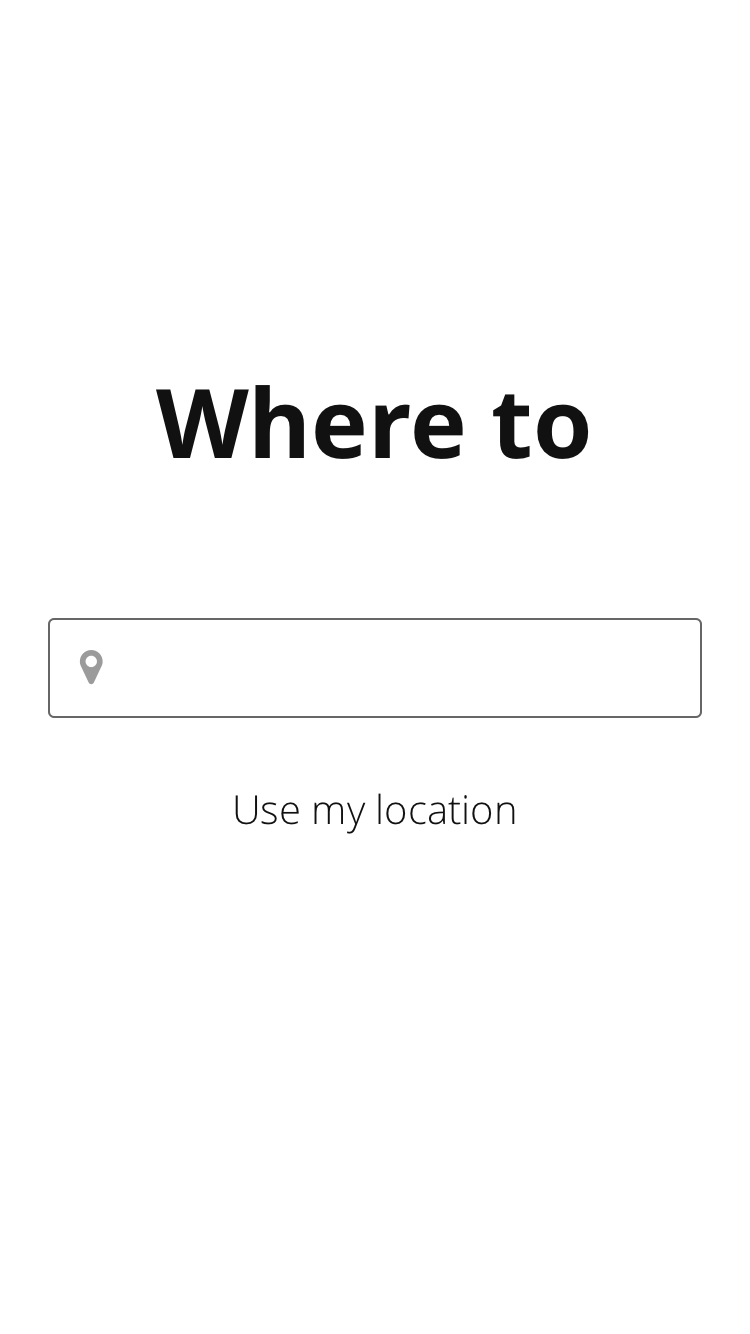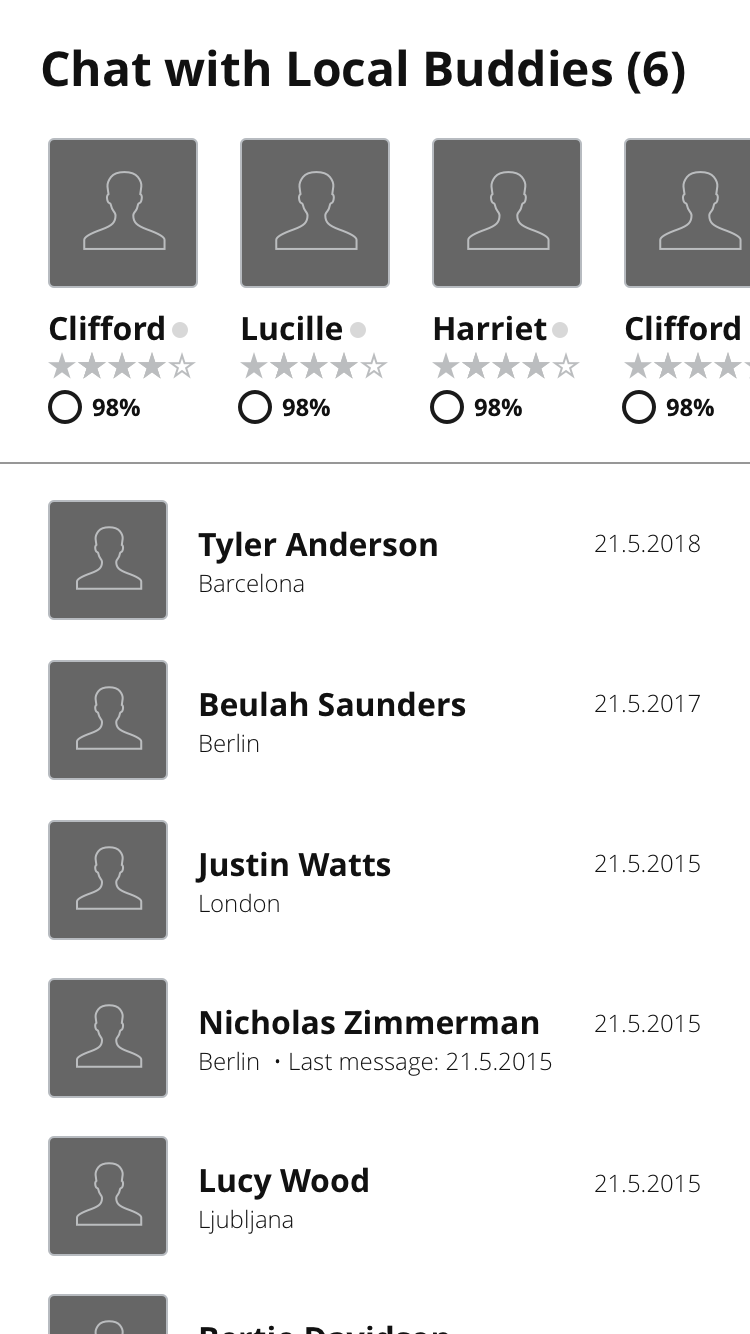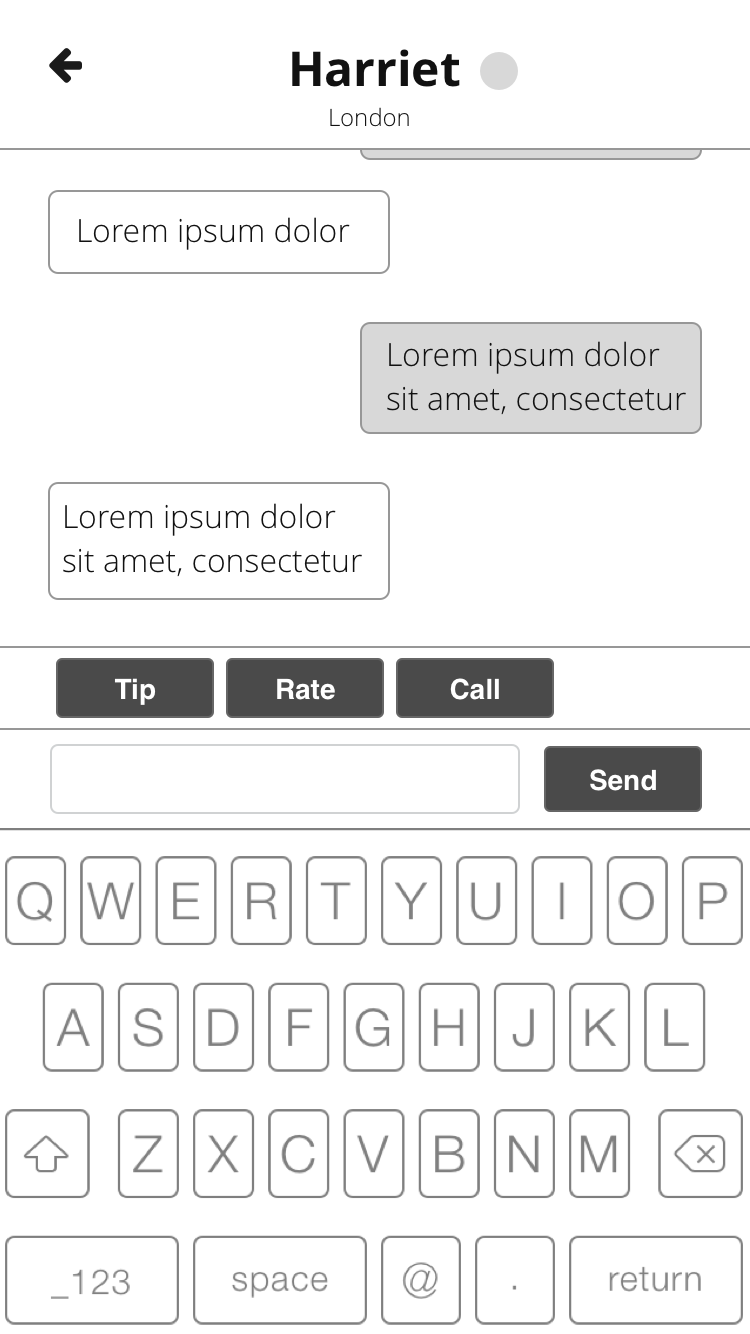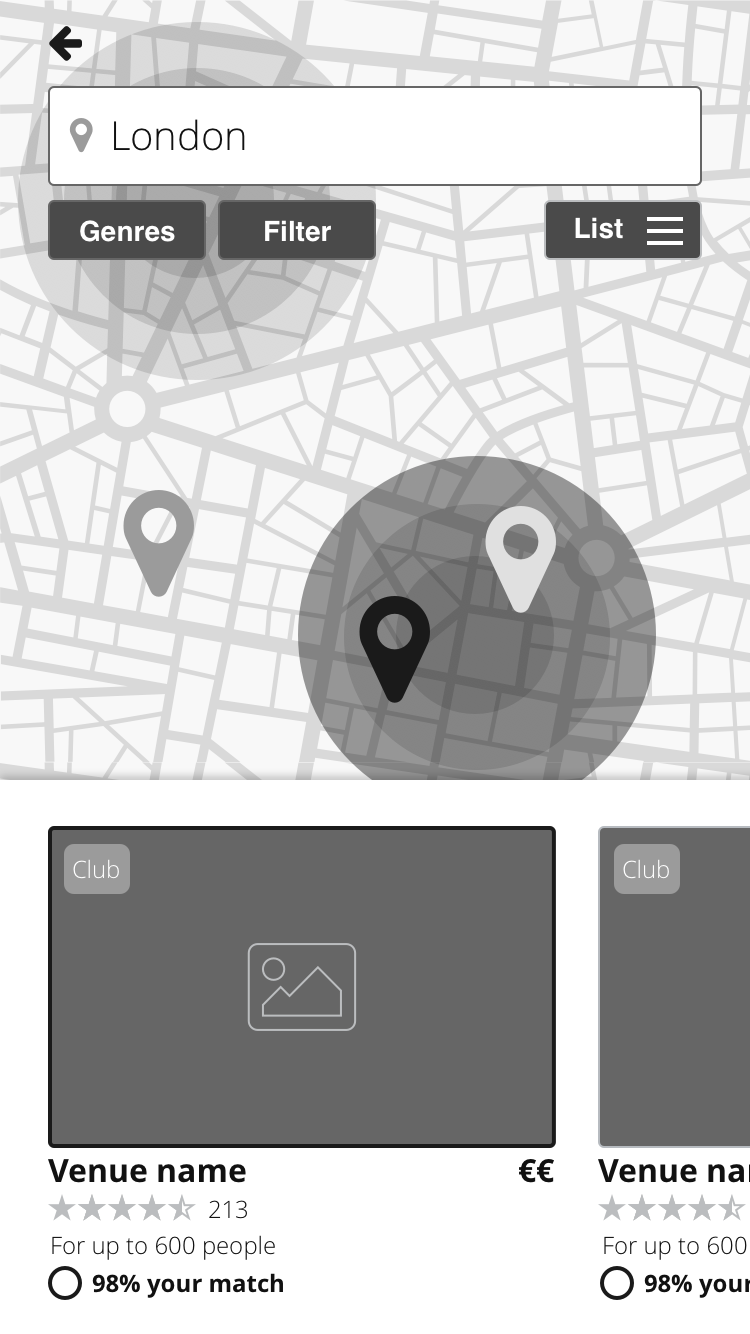 Research: Take Two!
This was done in two parts. In the first part, we decided to do an extensive research of online resources which was supported by a survey aimed at music lovers. We wanted to know the habits of potential users and their relationship with their phone. The second part was more straightforward. Based on our knowledge gained through surveys and research. we executed interviews in Ljubljana, London, Amsterdam, and Berlin in a course of a week. One week of "training" in Ljubljana and then one weekend of interviews across 3 teams in London, Amsterdam, and Berlin. I was in the Amsterdam team.
The Hypothesis
These were determined through mutual efforts of the whole research team:
Tourists use apps while traveling -> CONFIRMED

Tourists ask locals on how to spend their free time while abroad. -> CONFIRMED
Locals and tourists like to meet and hangout -> DENIED
Locals are ready to inform the tourists if asked. -> DENIED
Tourists trust locals, even though they do not know them -> CONFIRMED
Locals trust tourists, even though they do not know them -> DENIED
People think that ratings and reviews are important for their decision on which bar or club to visit

. -> CONFIRMED

People search bars or clubs with similar people -> CONFIRMED
People want to communicate through social media with people that will or did. visit an event. -> DENIED
People buy tickets on smartphones apps -> DENIED
People like to brag about visited events -> DENIED
People prefer to talk to strangers online vs. real life -> CONFIRMED
People are willing to tip to show support -> DENIED
Users want personalized content -> DENIED
Users want to log in to use apps -> DENIED
Users are willing to share personal information in exchange for personalization -> CONFIRMED
Users want to have all information in one place -> DENIED
The Decision was made to continue with the app.
(Note: through research, it was obvious to me that the pain we were trying to solve was not a problem at all, as people successfully solved it in other ways. So this app was well on its way to becoming more of a vitamin that a painkiller, nice to have but not necessary)

UI Design
Based on our feedback and limited time, it was decided to follow AirBnB aesthetic to some point. This was also done in part because we wanted to bring the content forward.
Two colors were used. Red for the main call to actions, such as redeem a coupon, and blue for the secondary call to actions, for example apply the filter.
This was designed for both the iOs and the Android platform.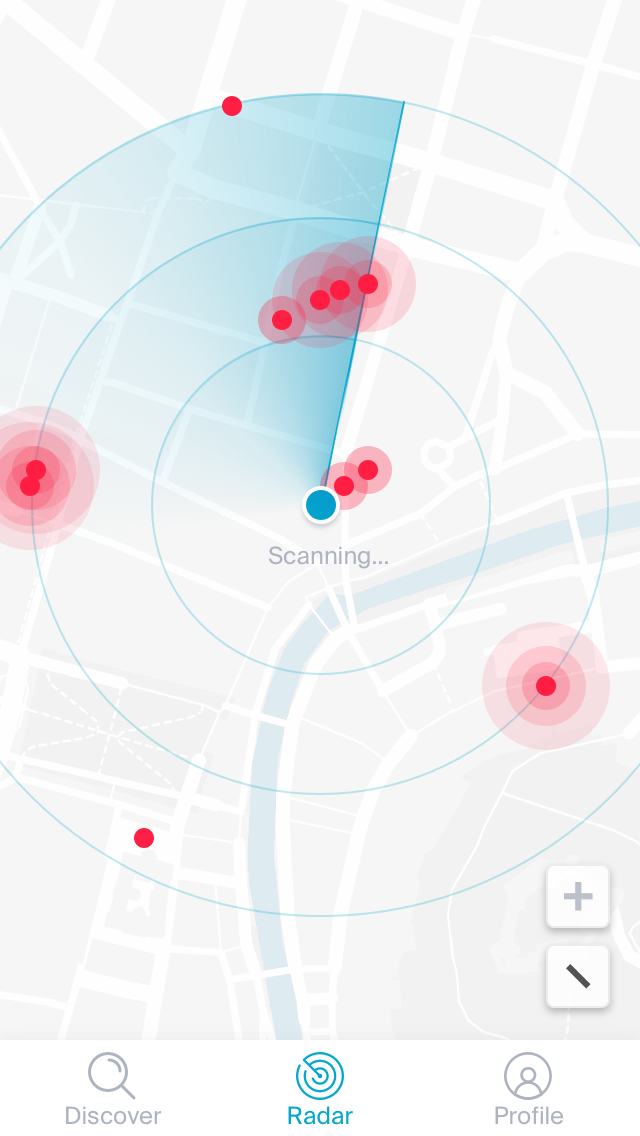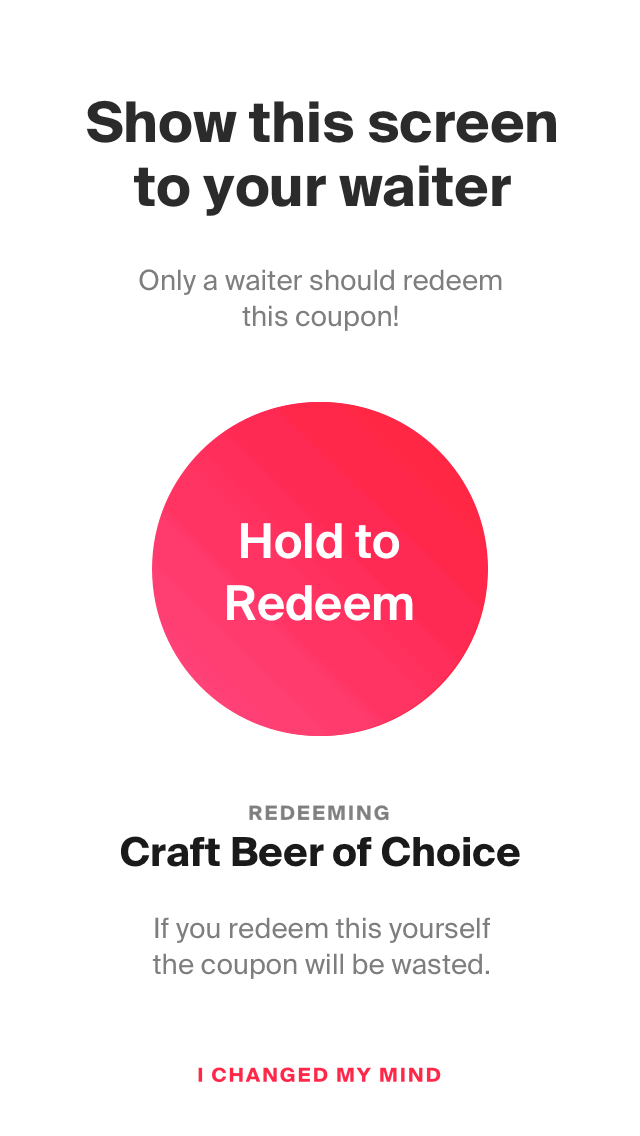 Redeem Coupon
I am particularly proud of this action. The idea behind this feature is, that bars and clubs would provide us with special offers in exchange for promotion and these offers would be then made available to our users. We needed a simple way of redeeming a coupon without troubling the waiters too much.
The idea is a simple press on a button executed by a waiter. We wanted to avoid accidental presses with warnings, but through testing, we found that accidental redeems still happened. So we implemented a long press solution, where a waiter was supposed to be holding the button until the coupon is successfully redeemed.
To avoid running out of coupons each user would only be able to redeem one per day.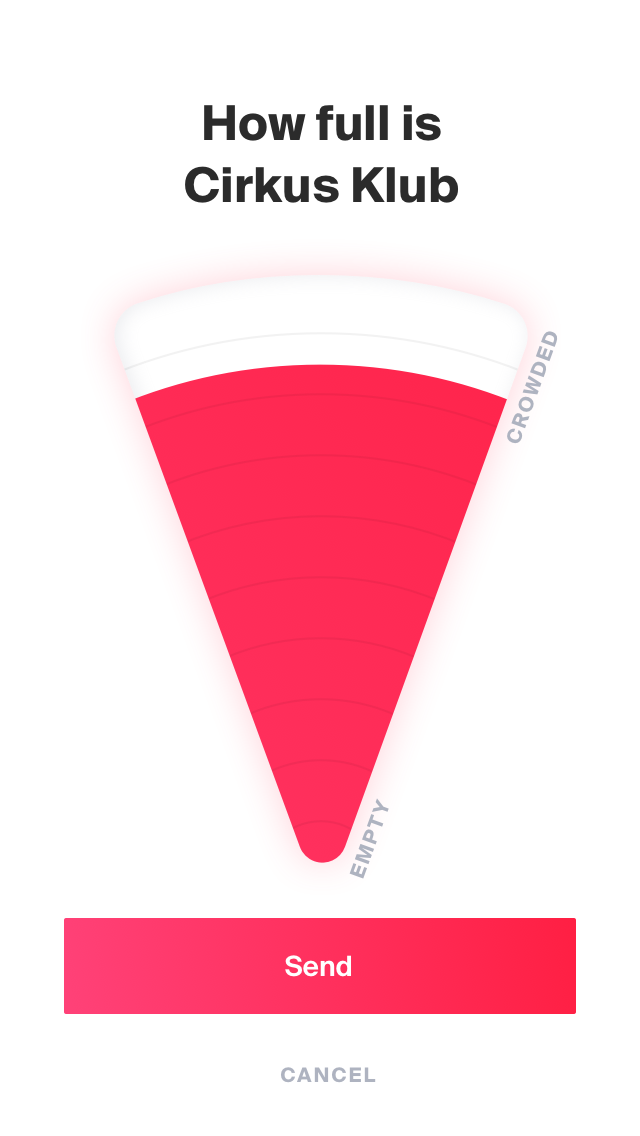 Report Fullness
This was another ambitious funcionality. The idea here was that users would report how full the venue is at any given time. This data would be then visible to other users, which in turn would help them decide if they want to visit the venue at that time. A similar concept can be observed in google's opening hours.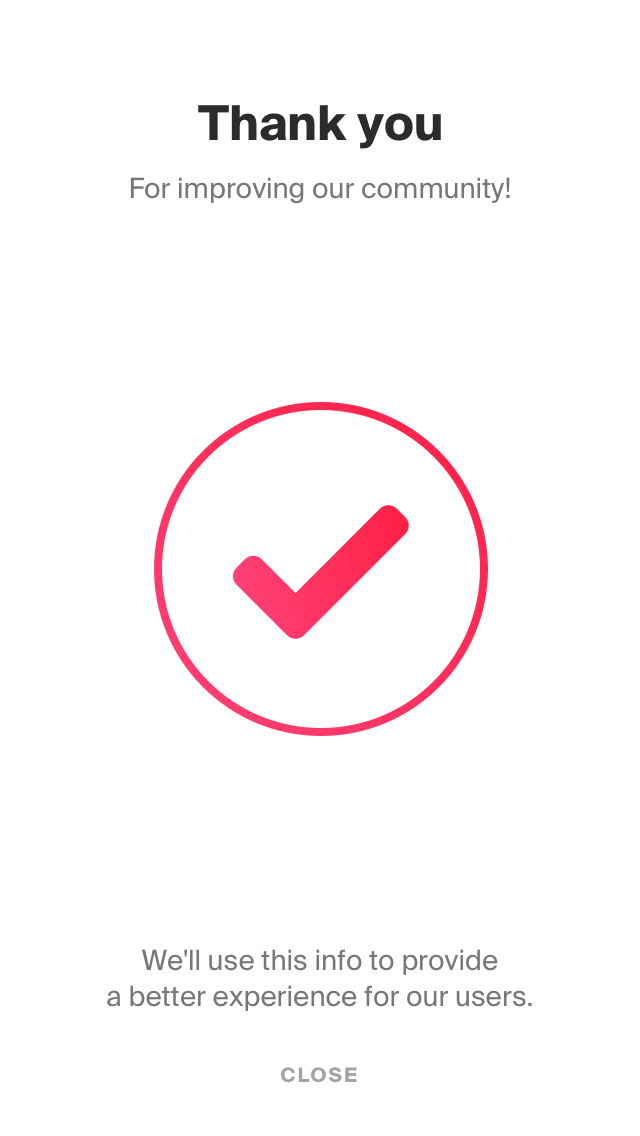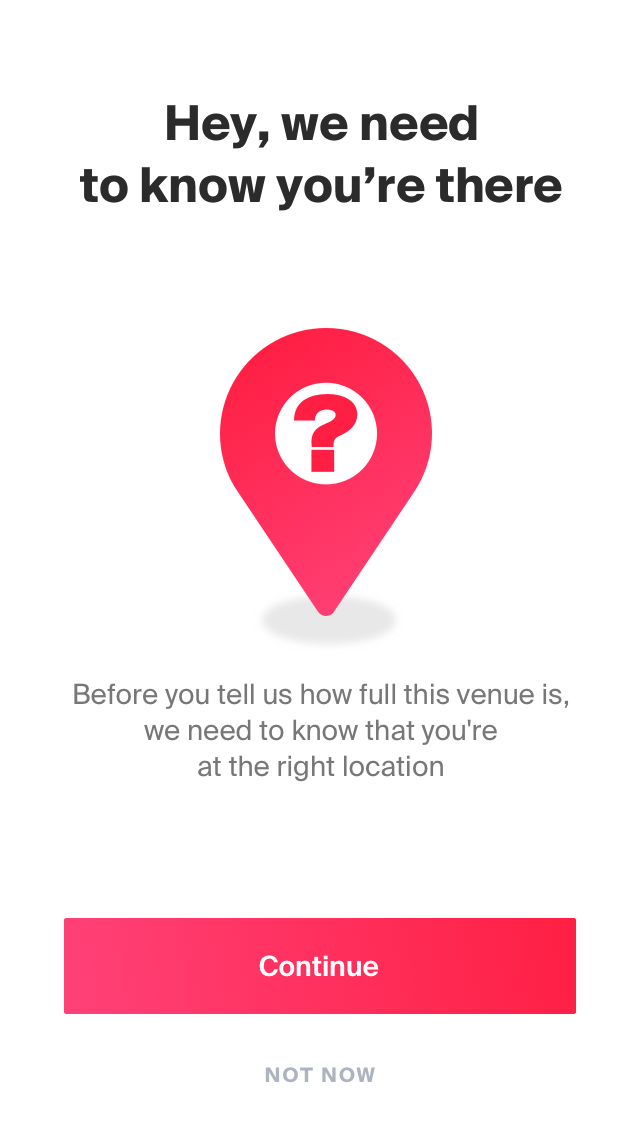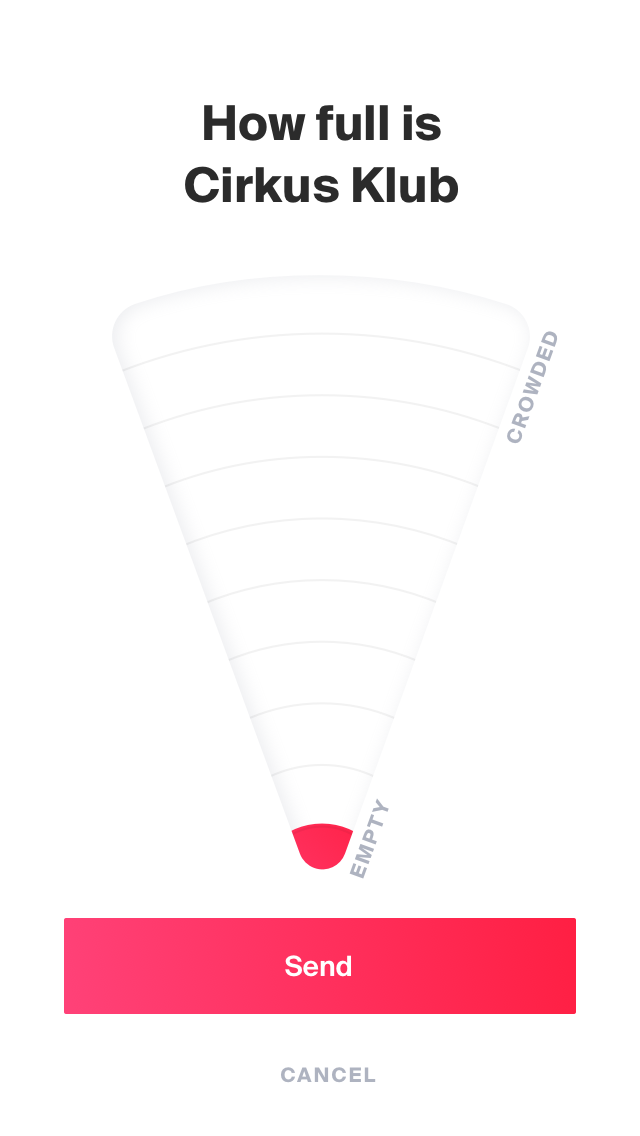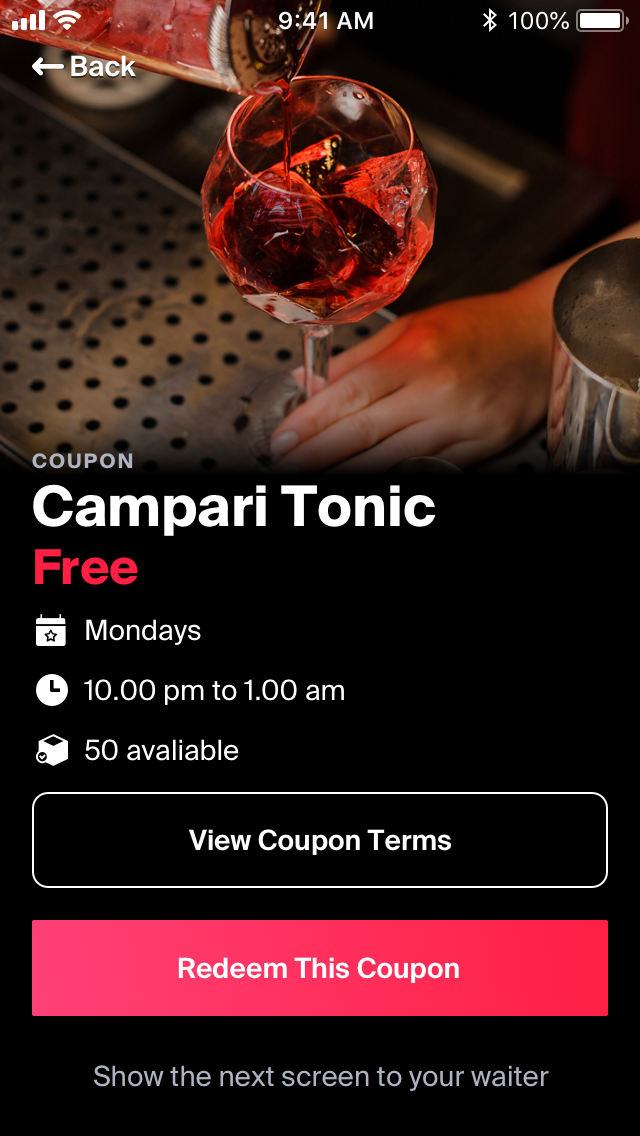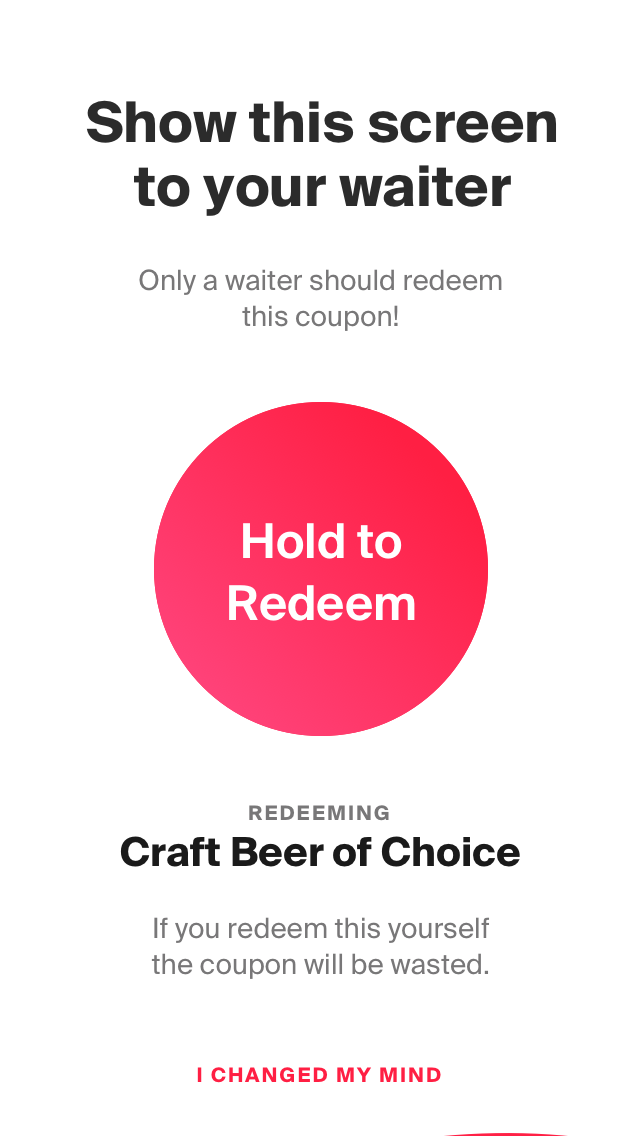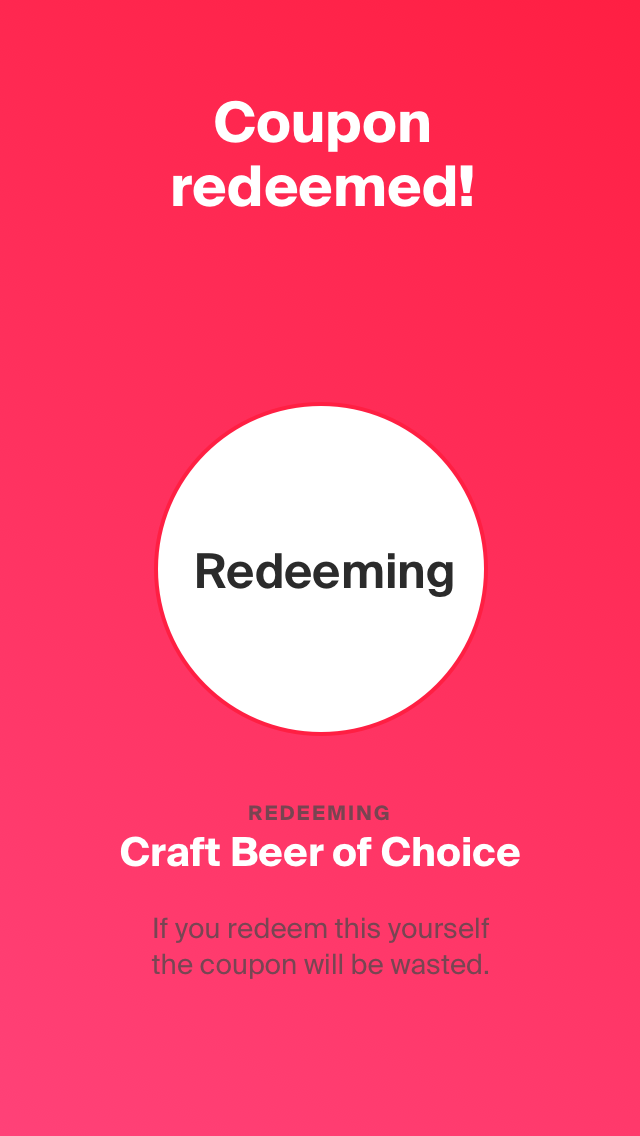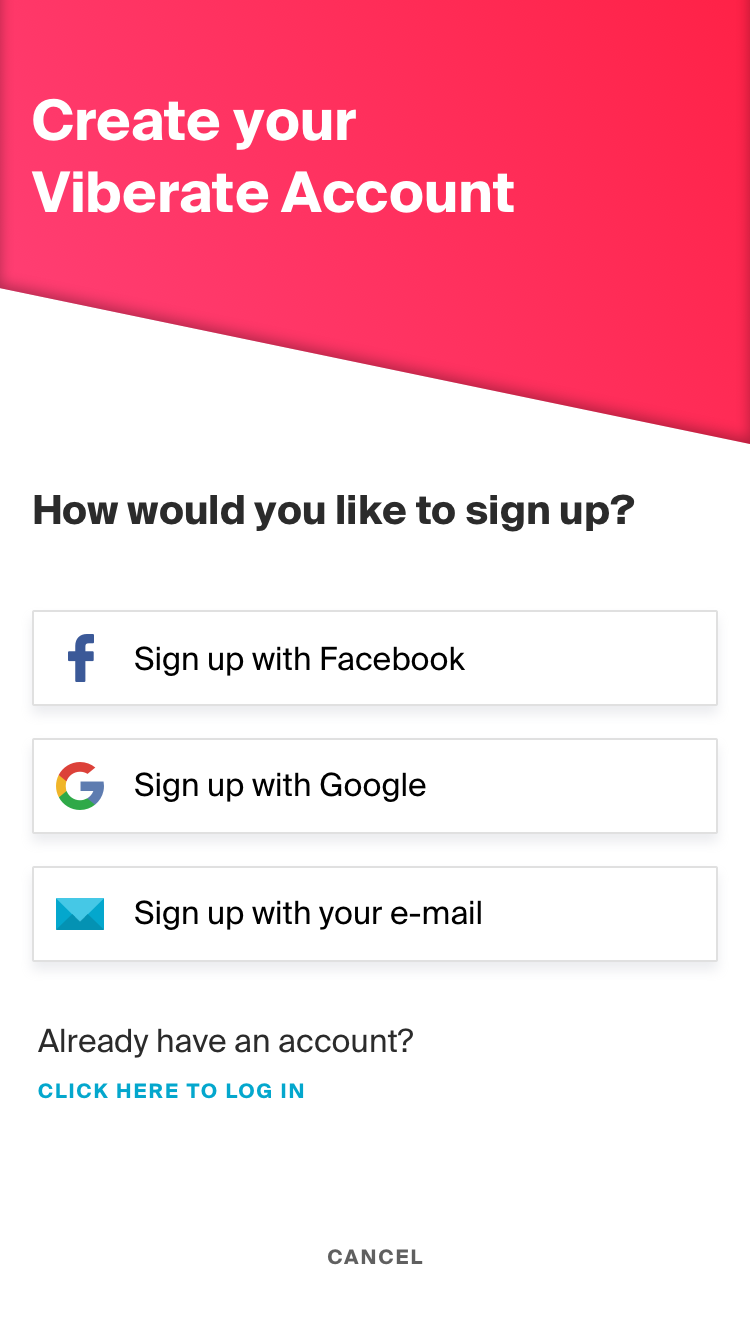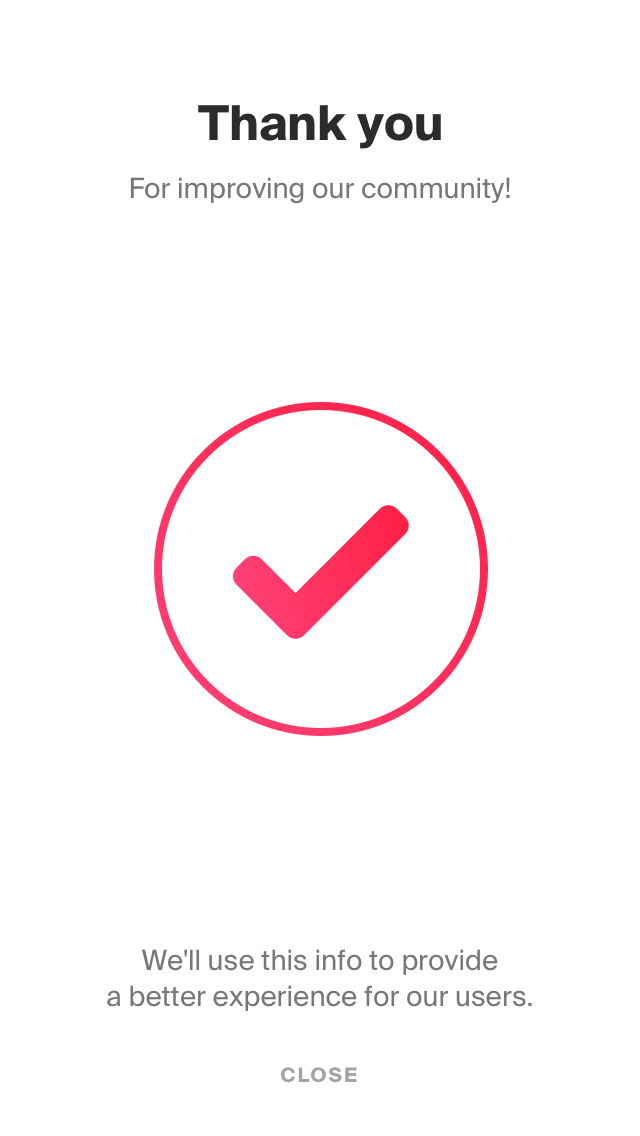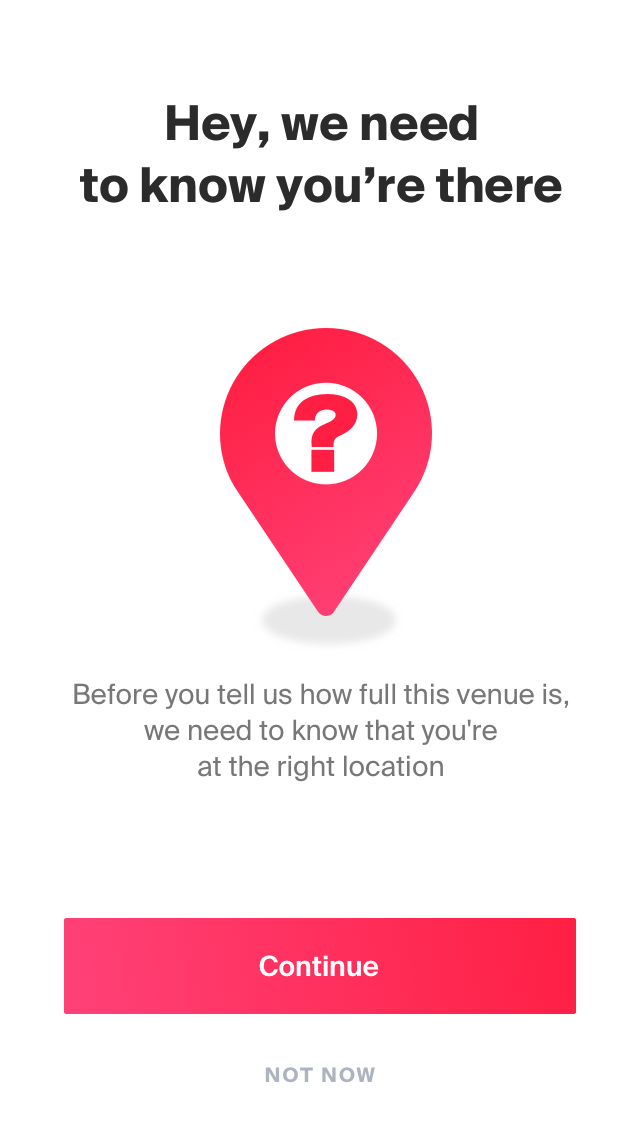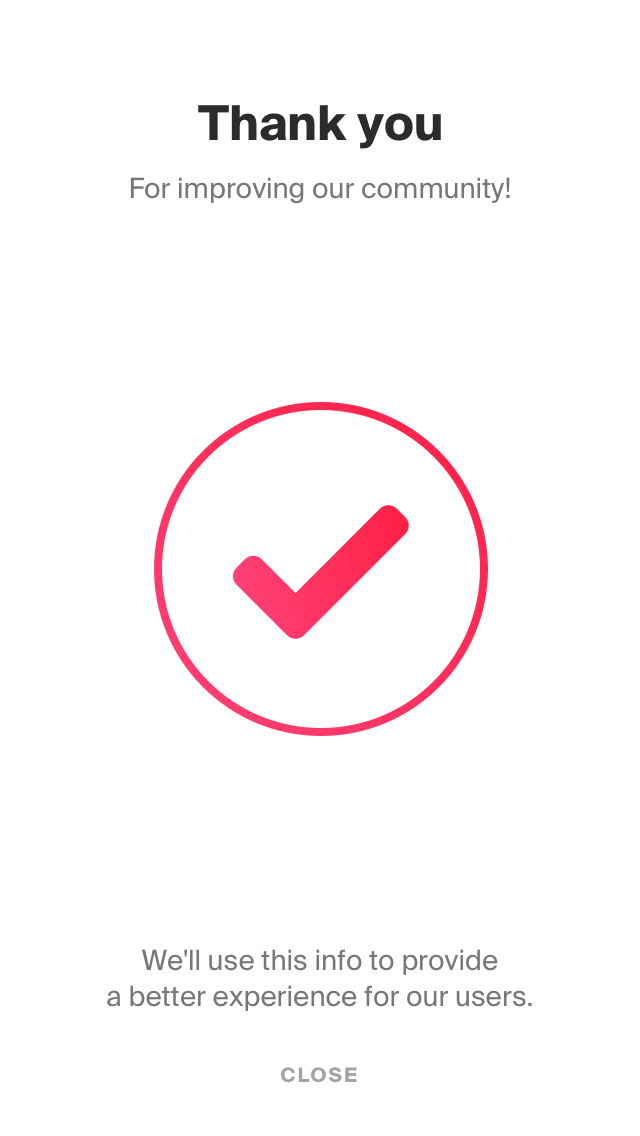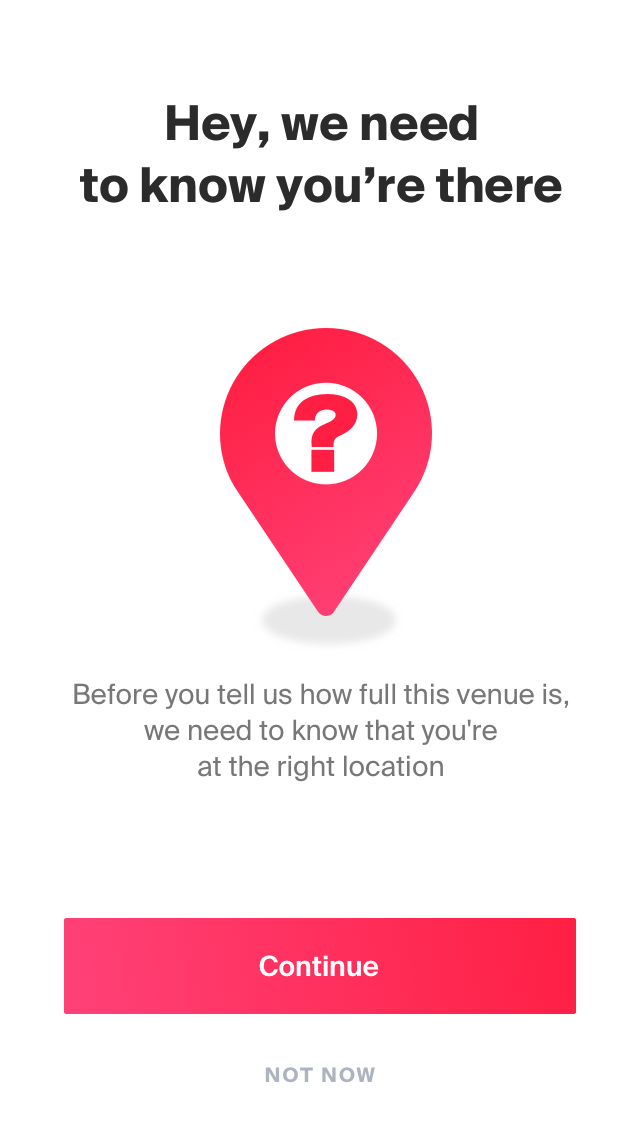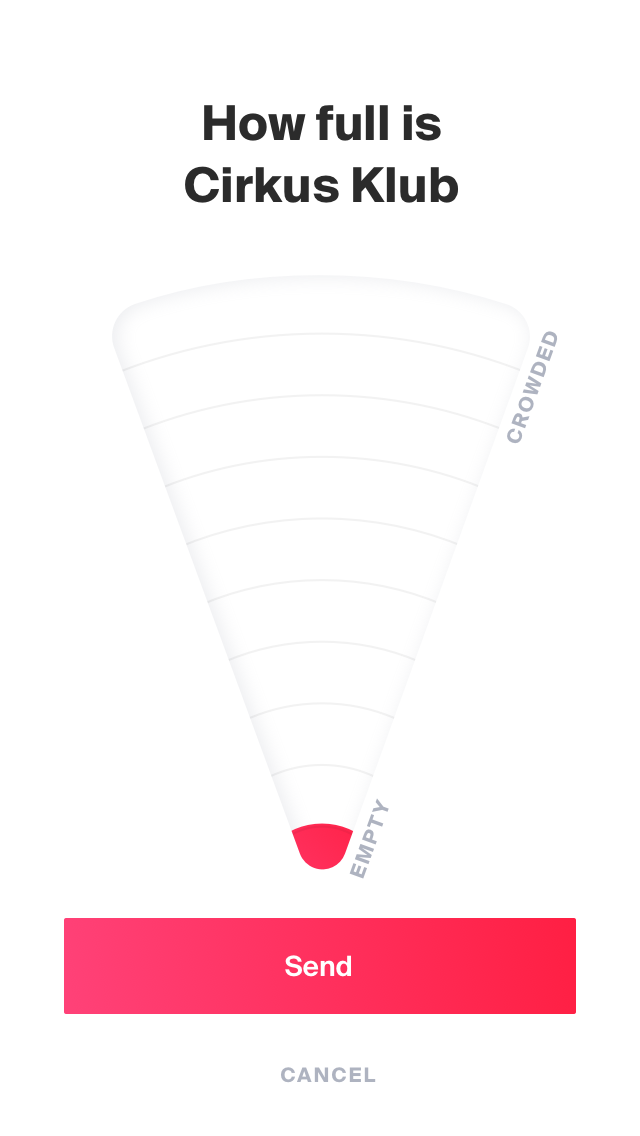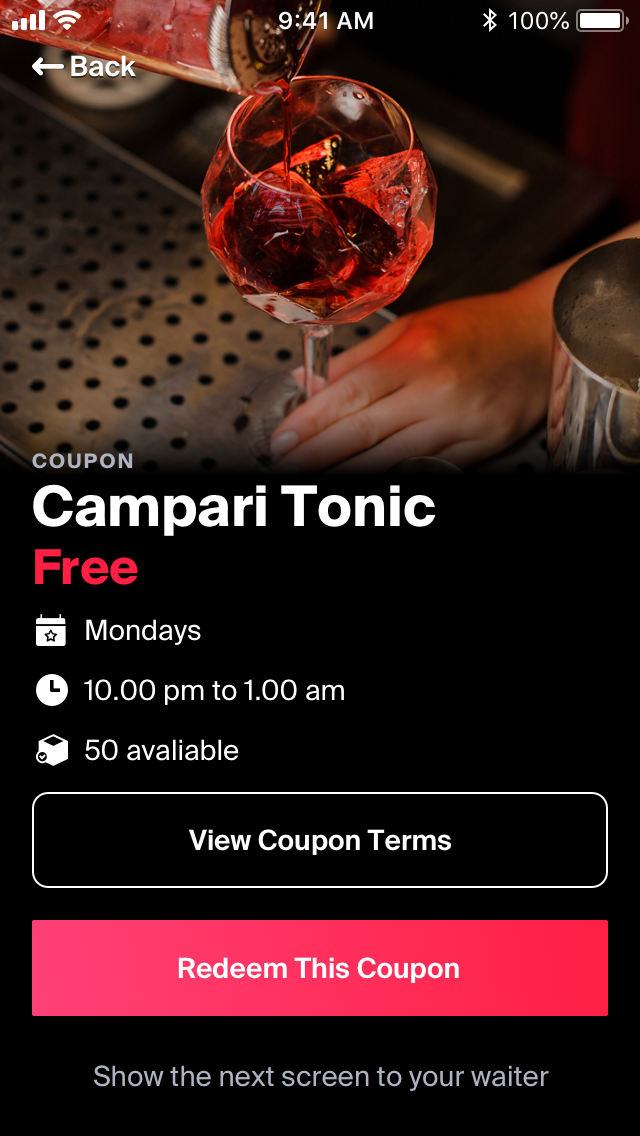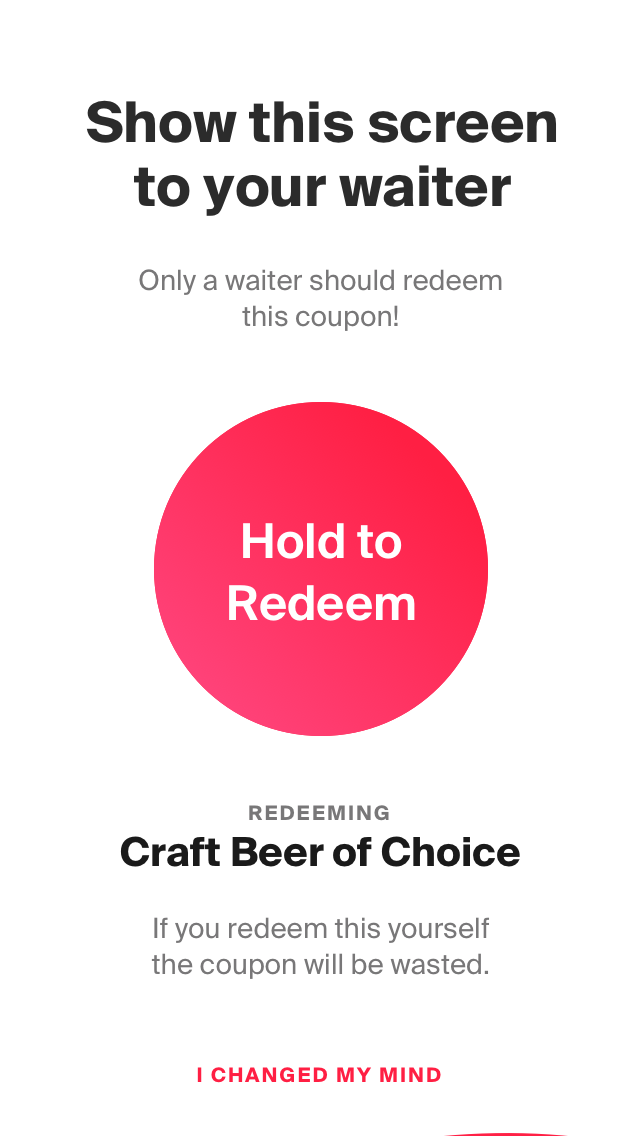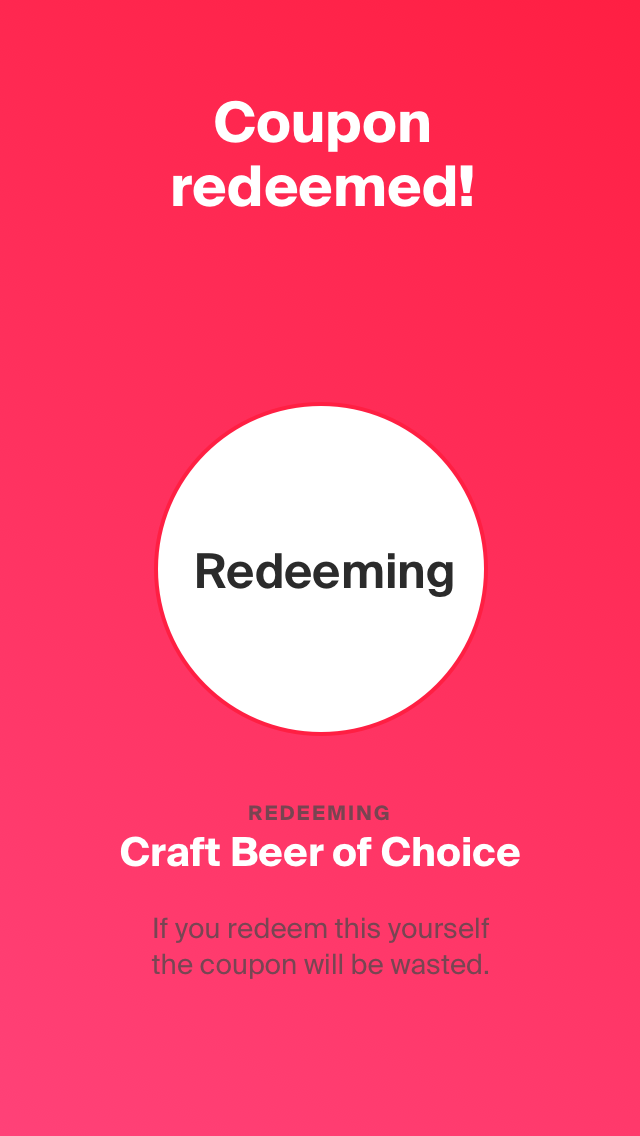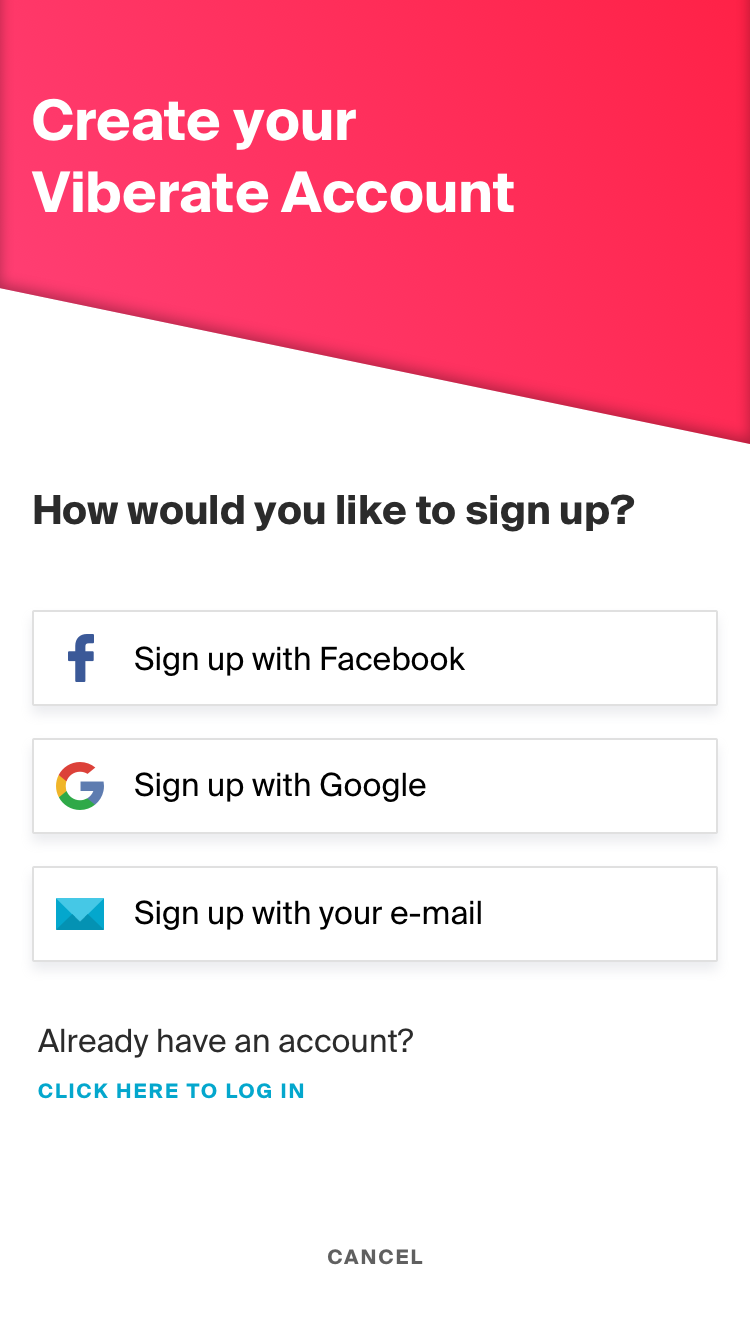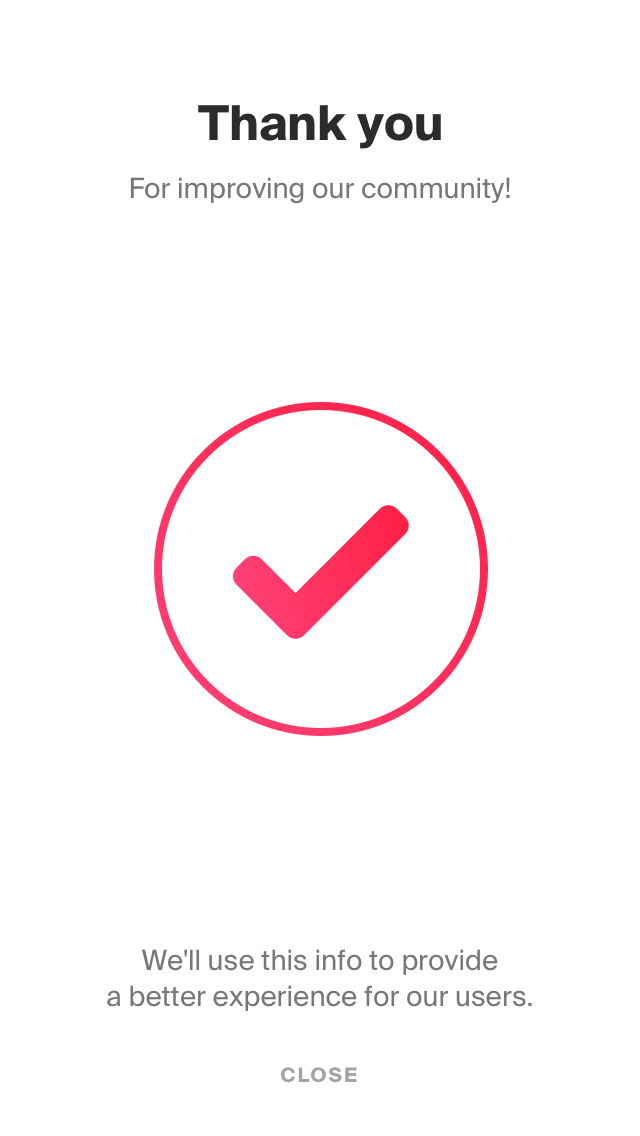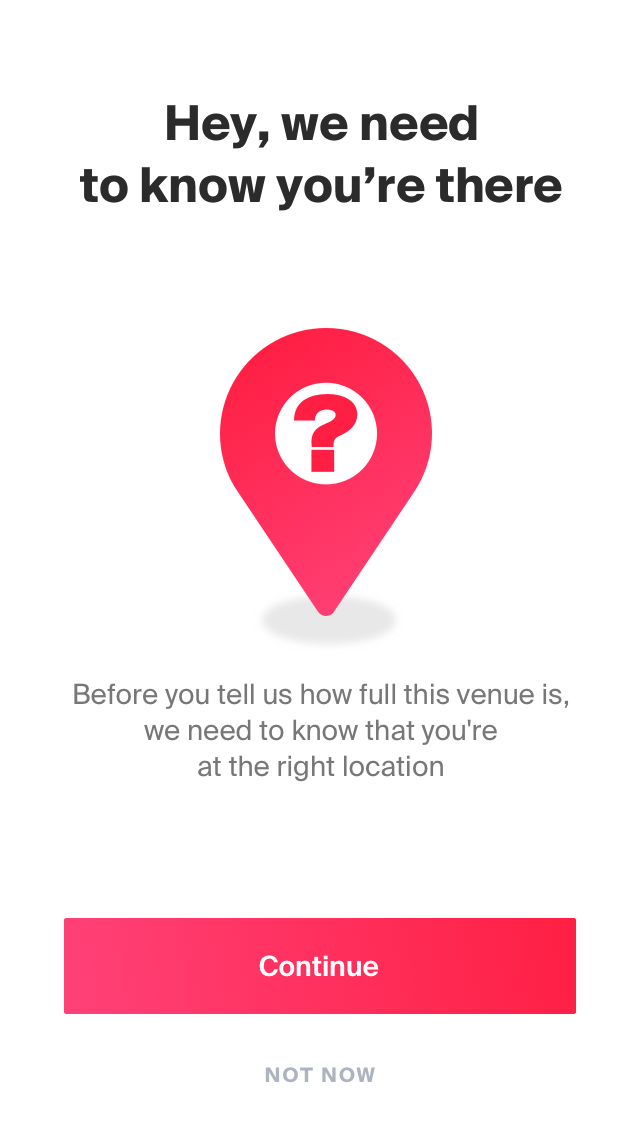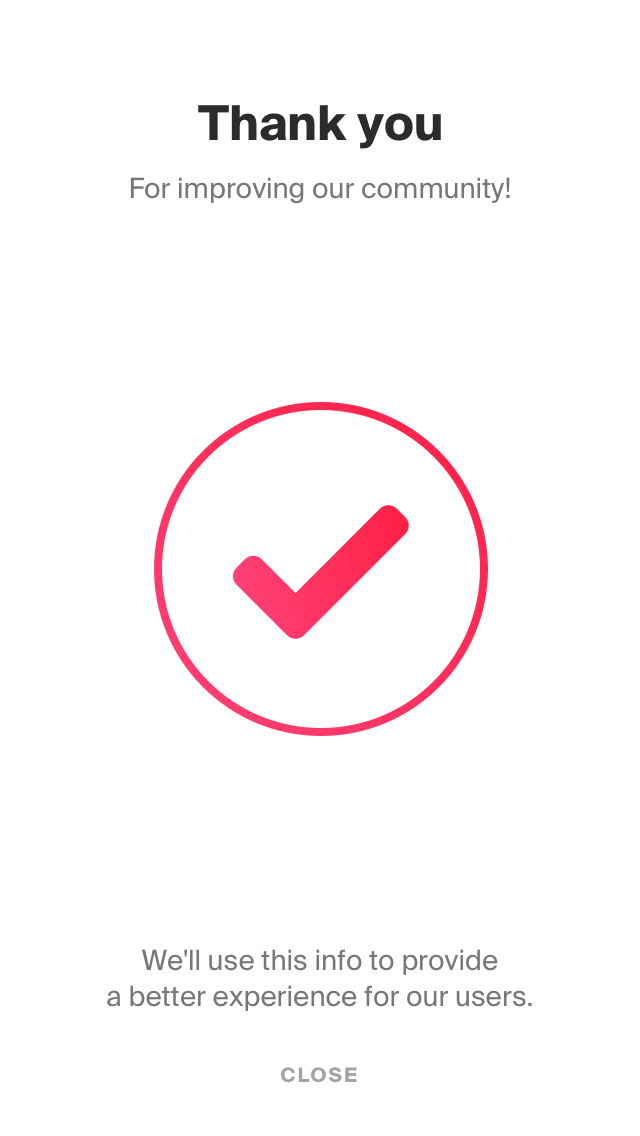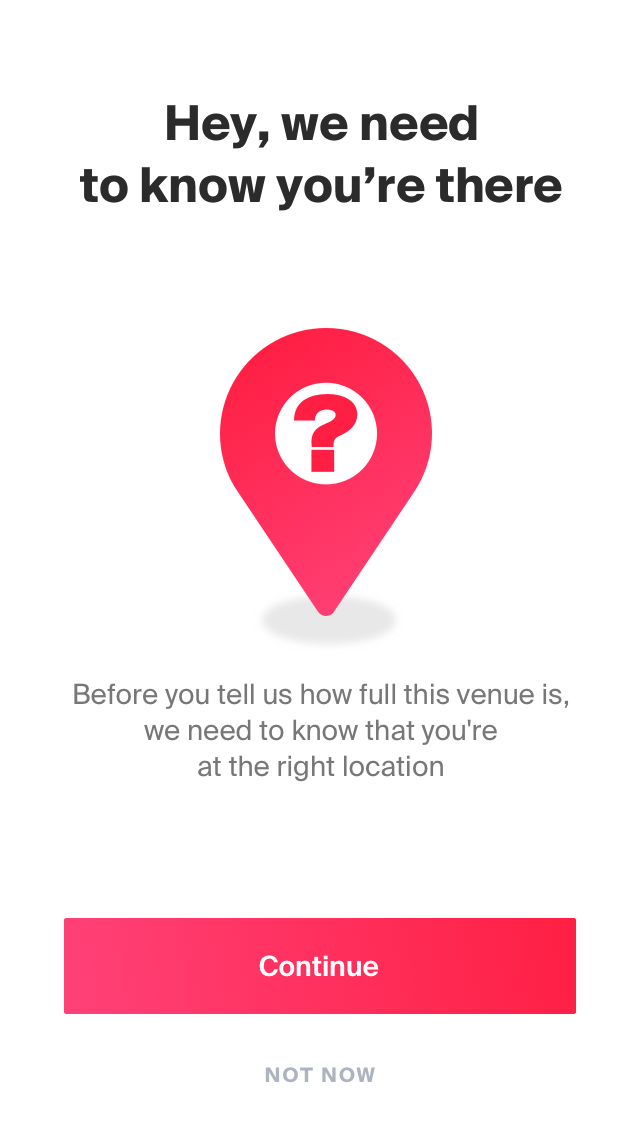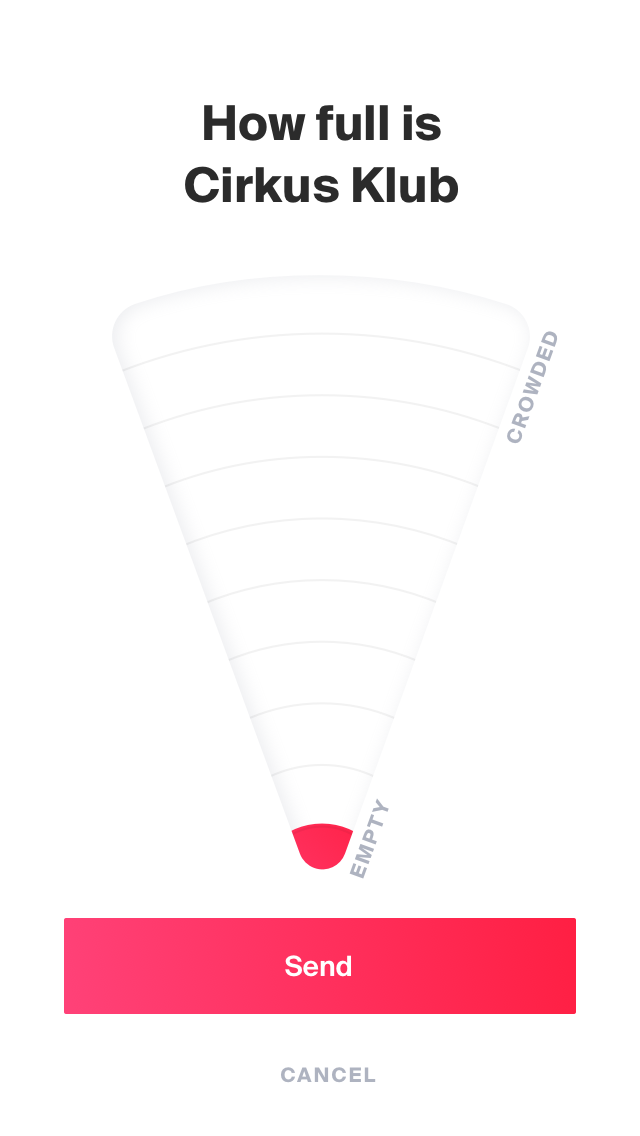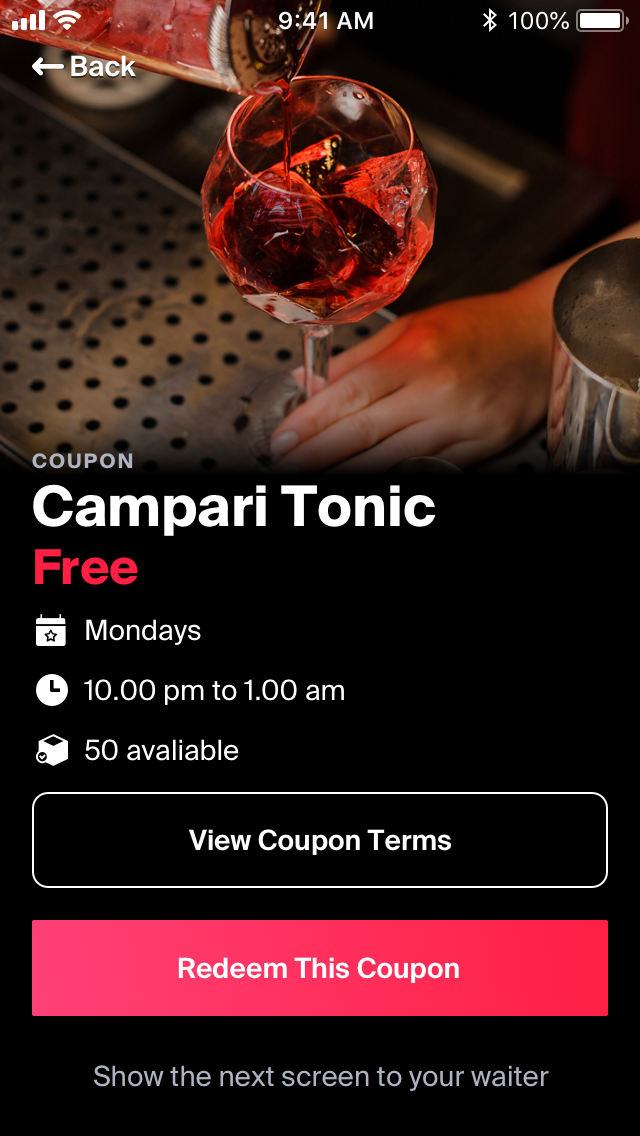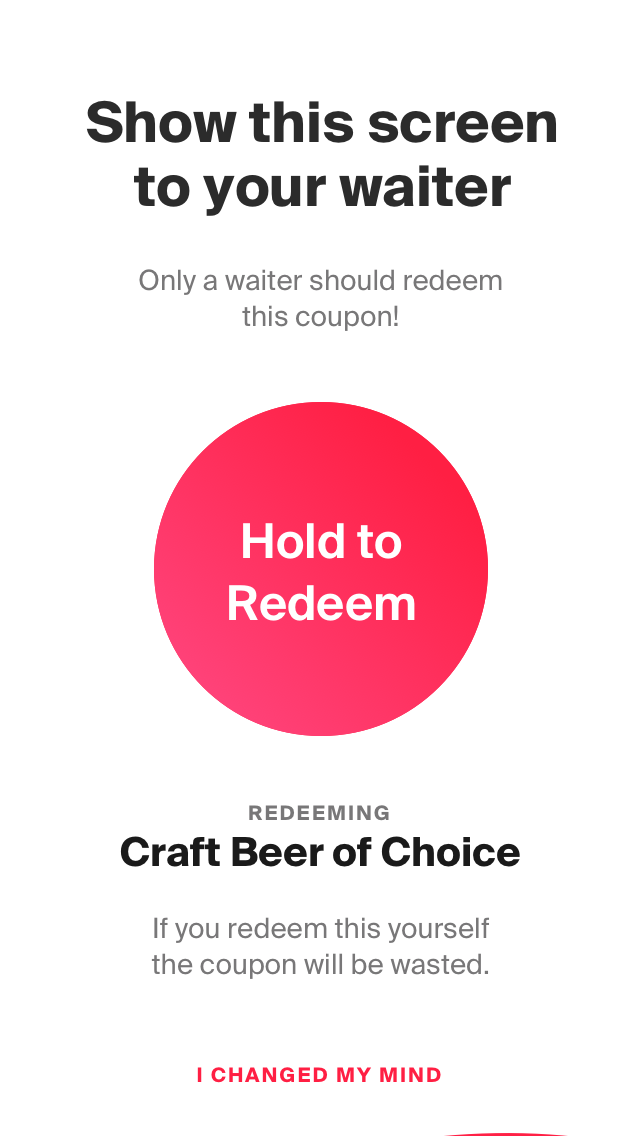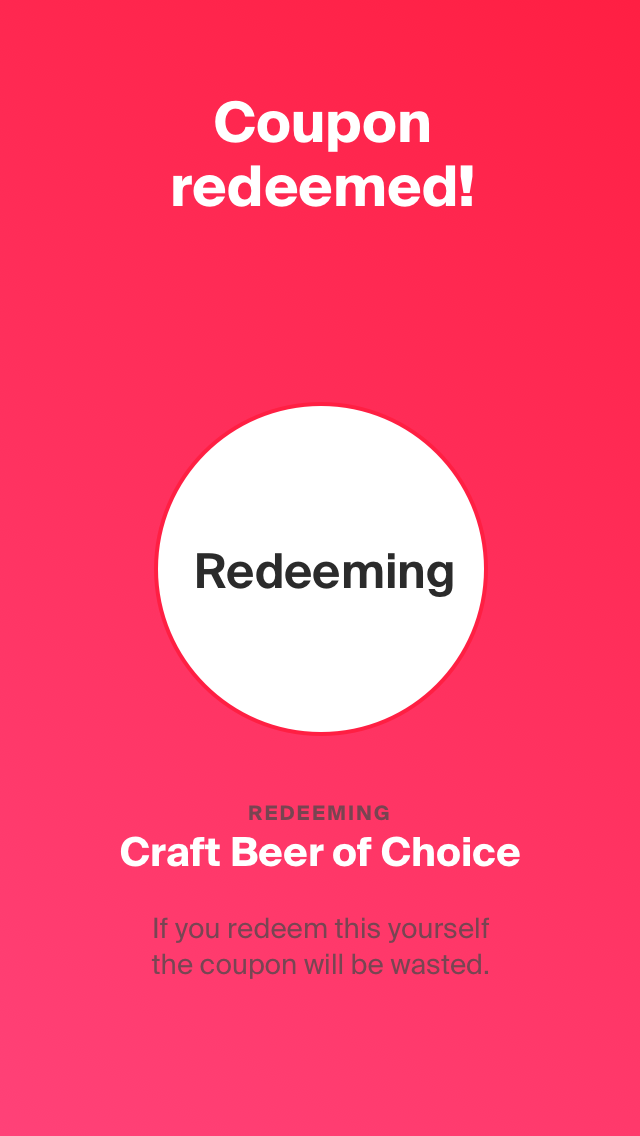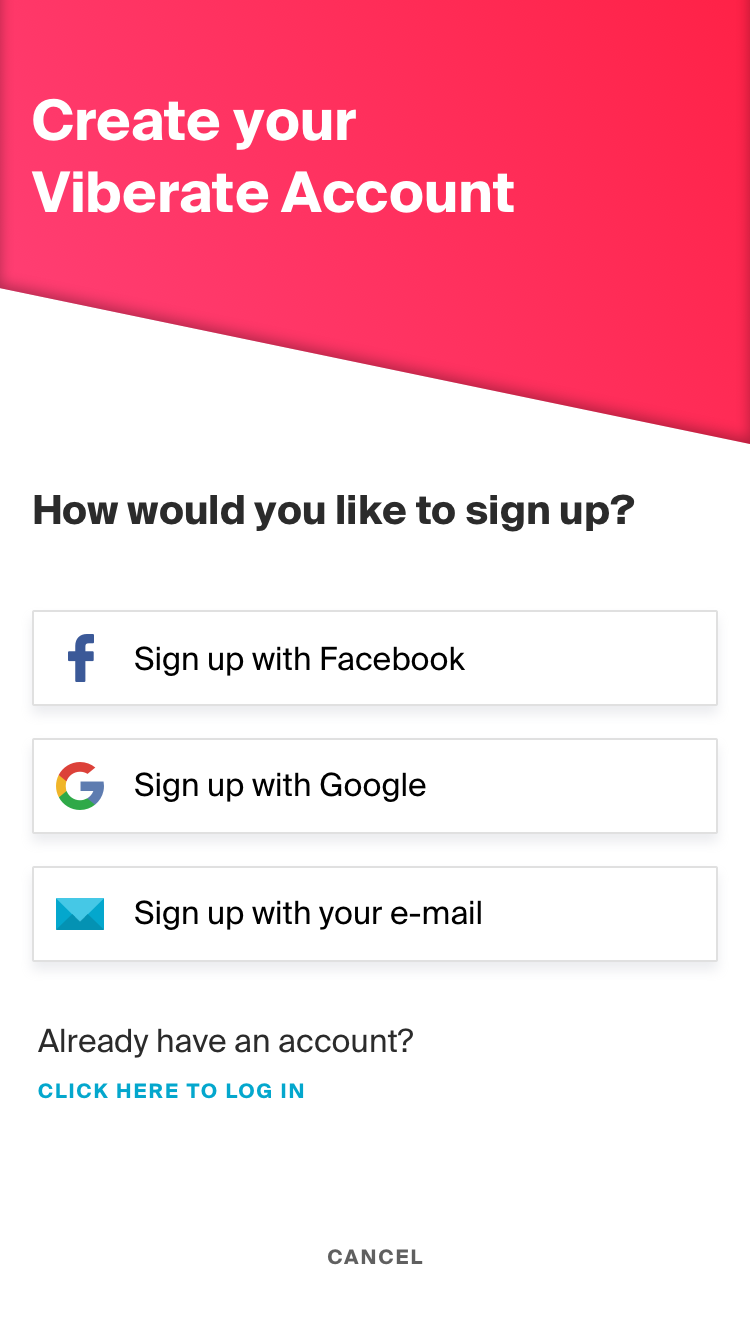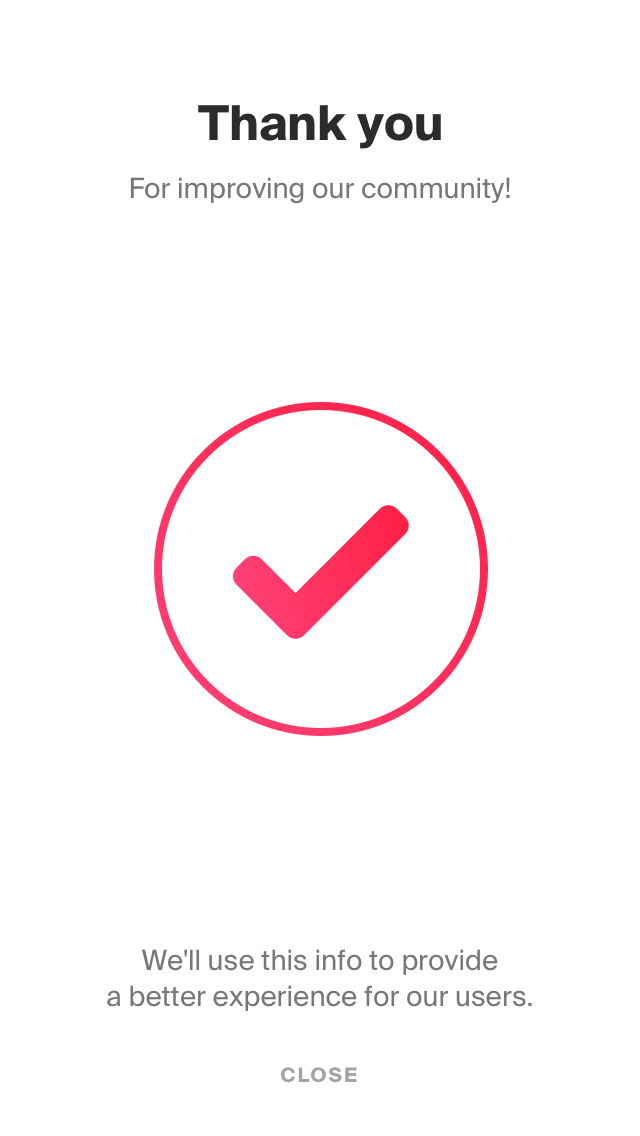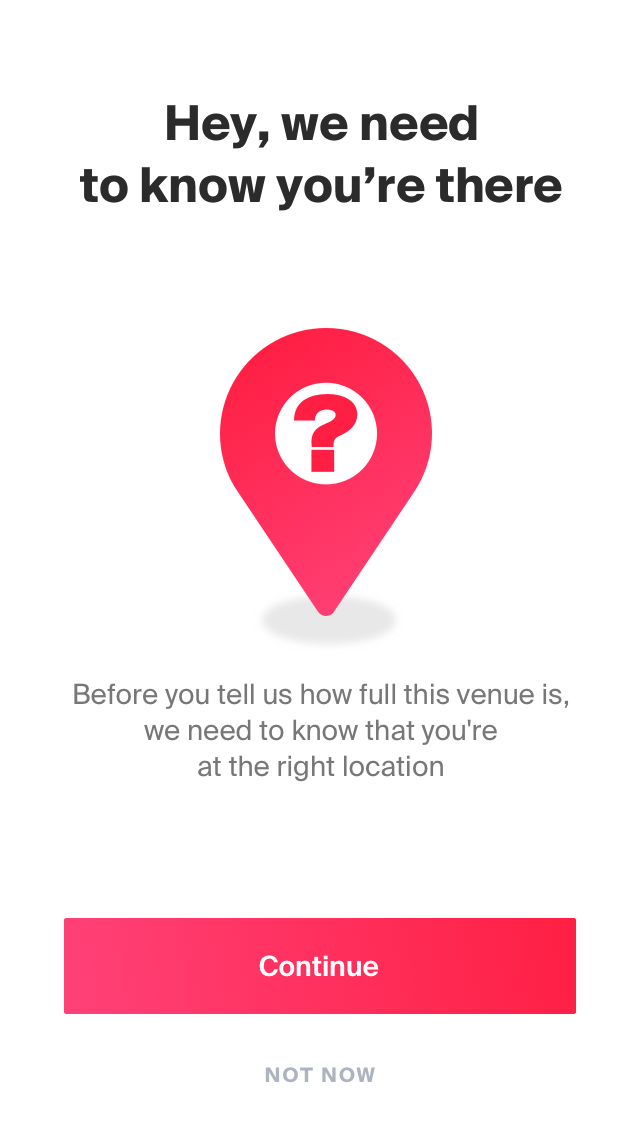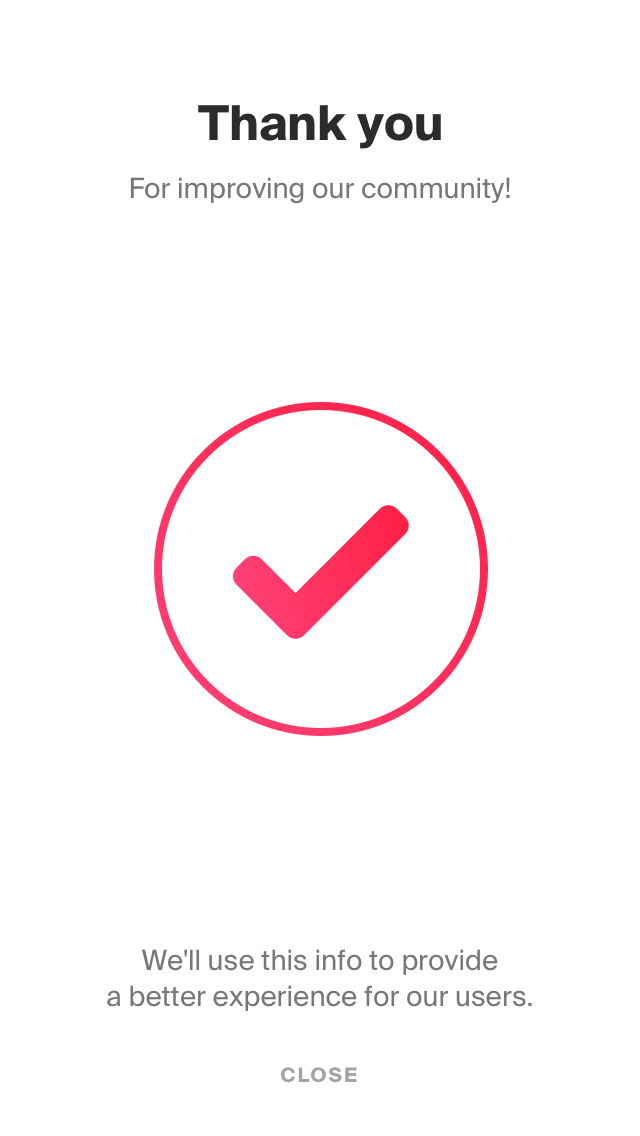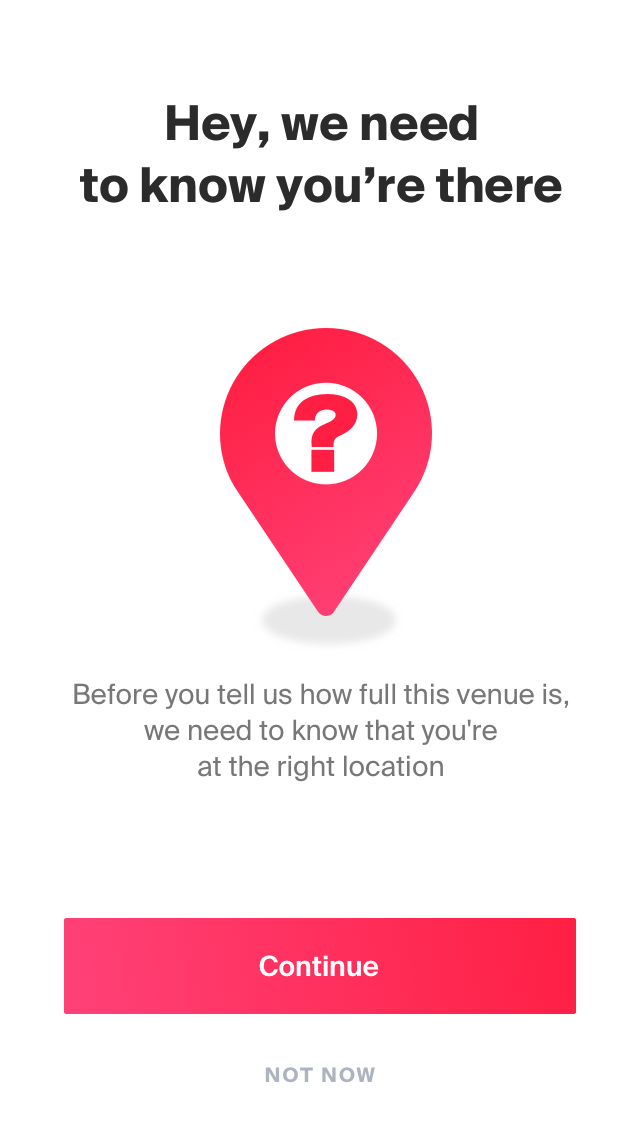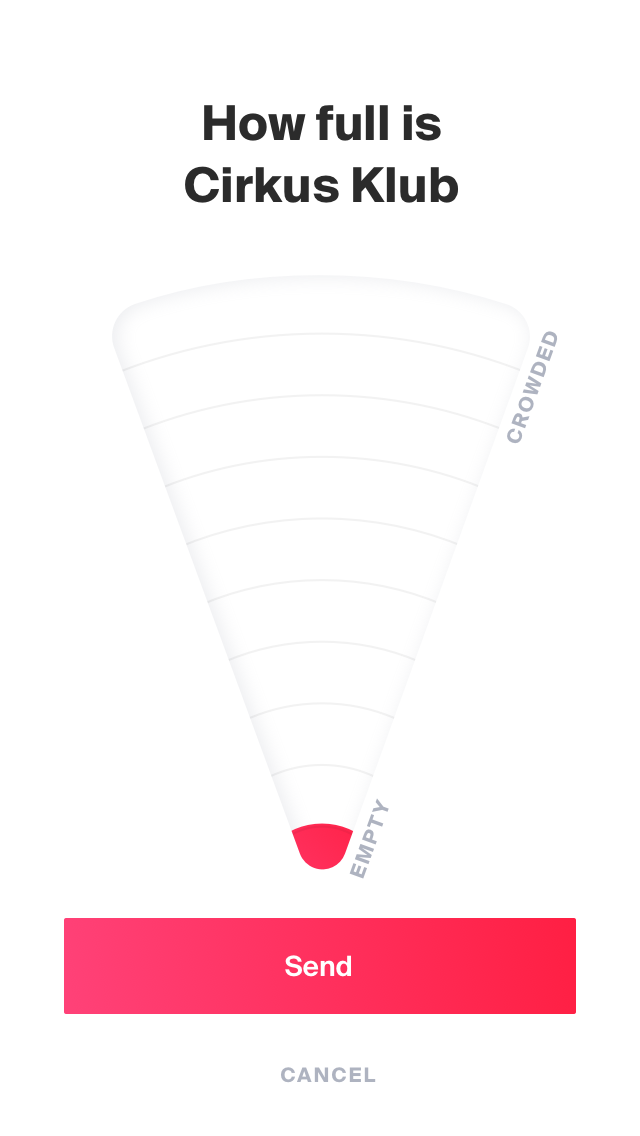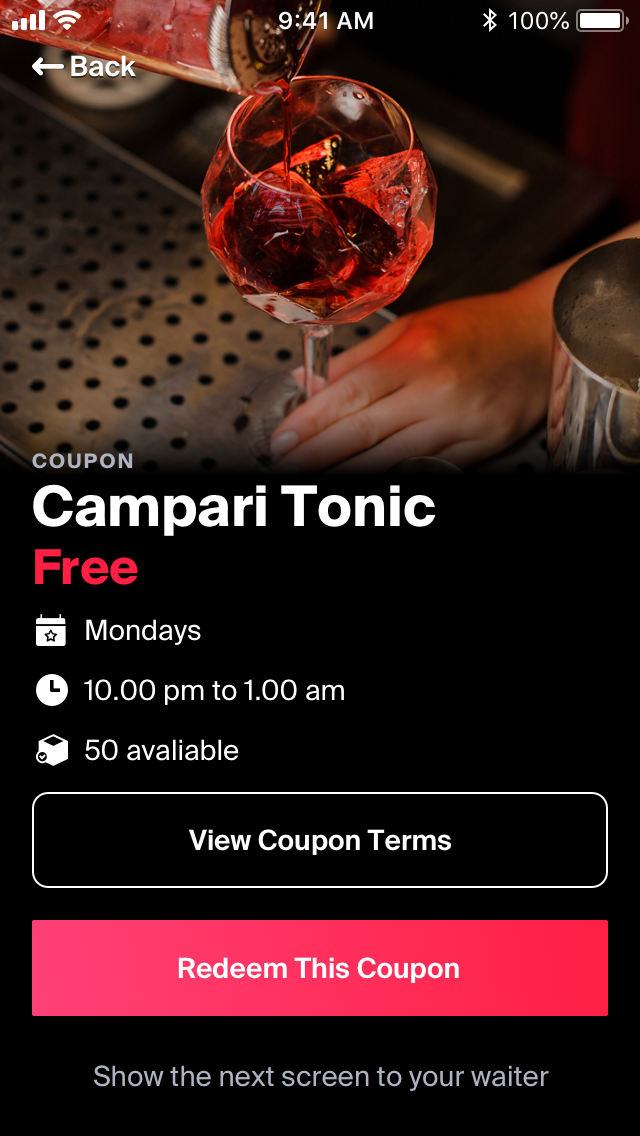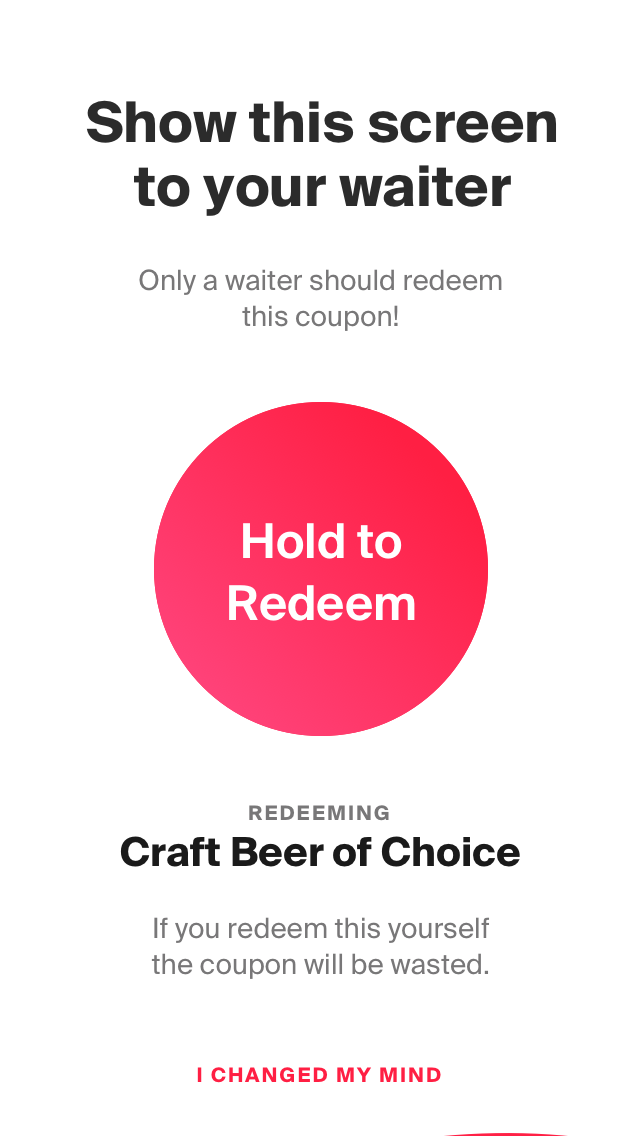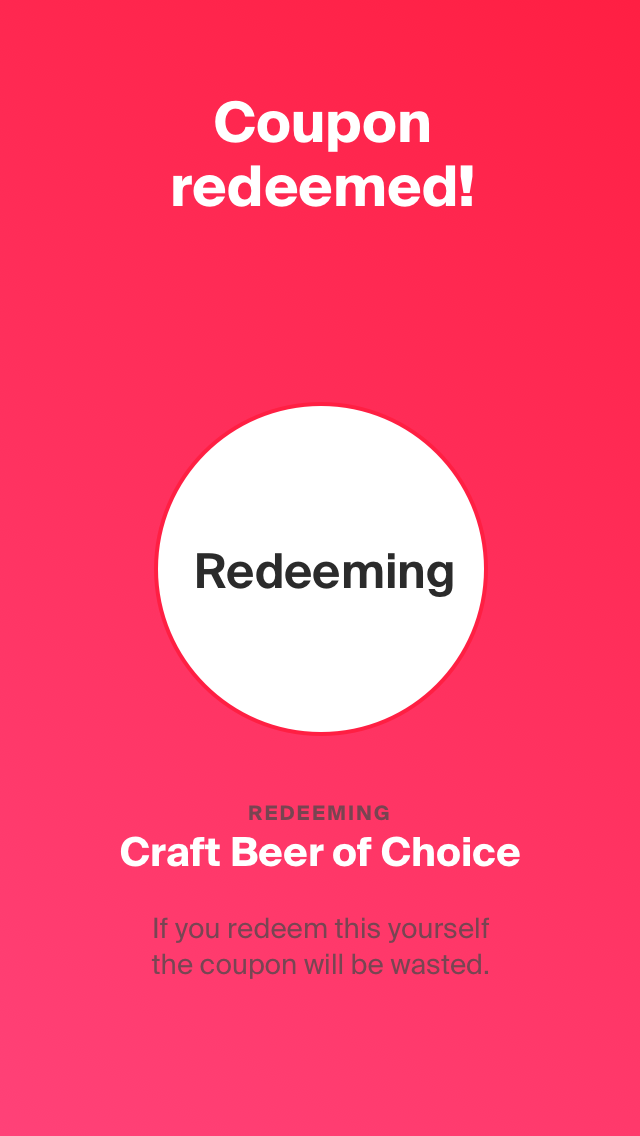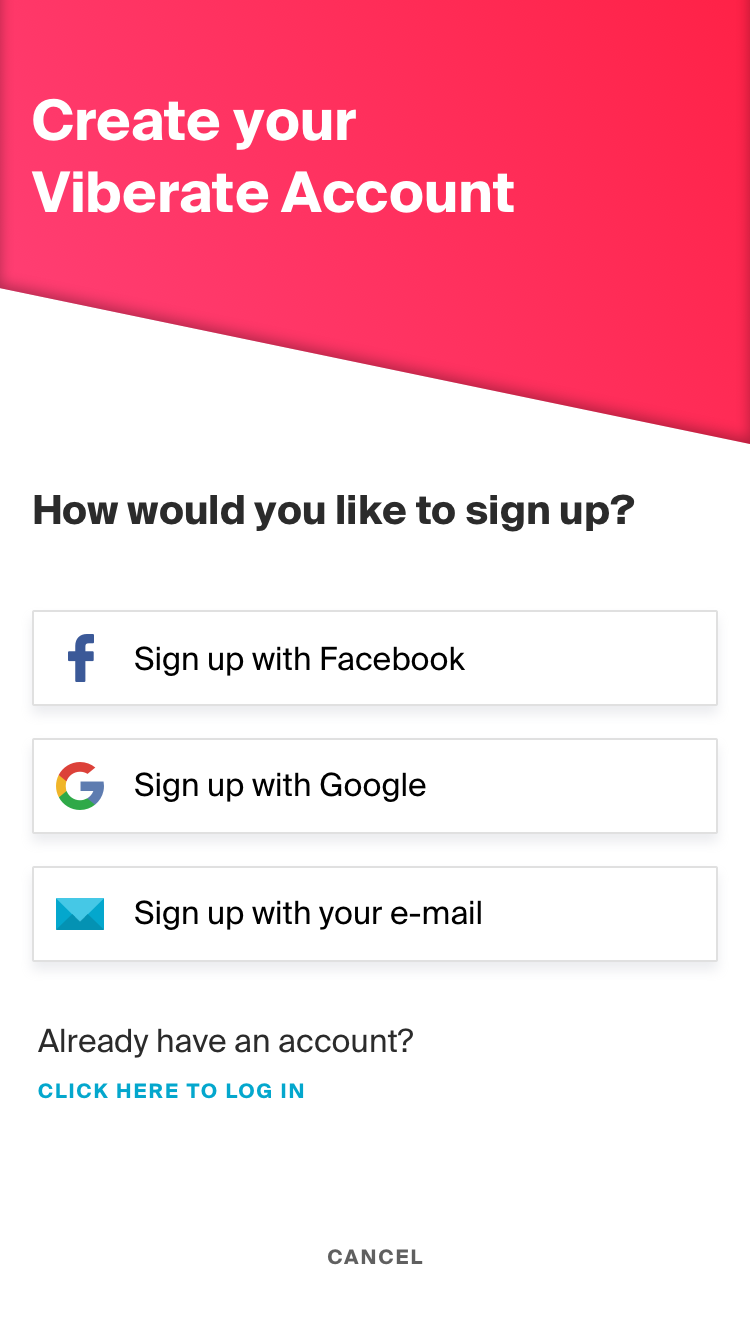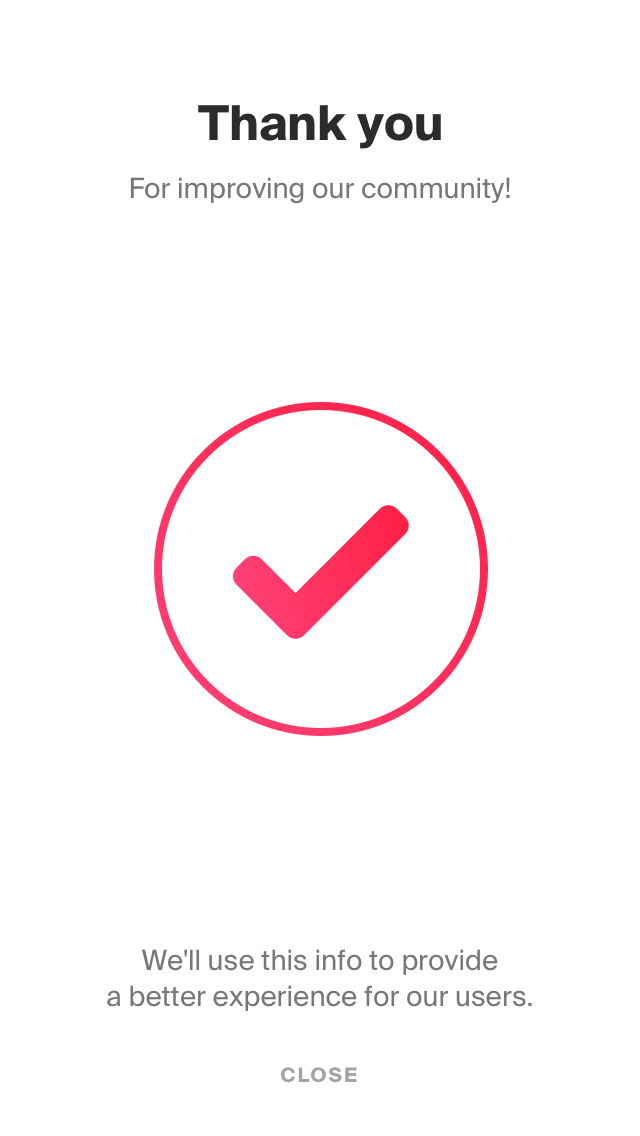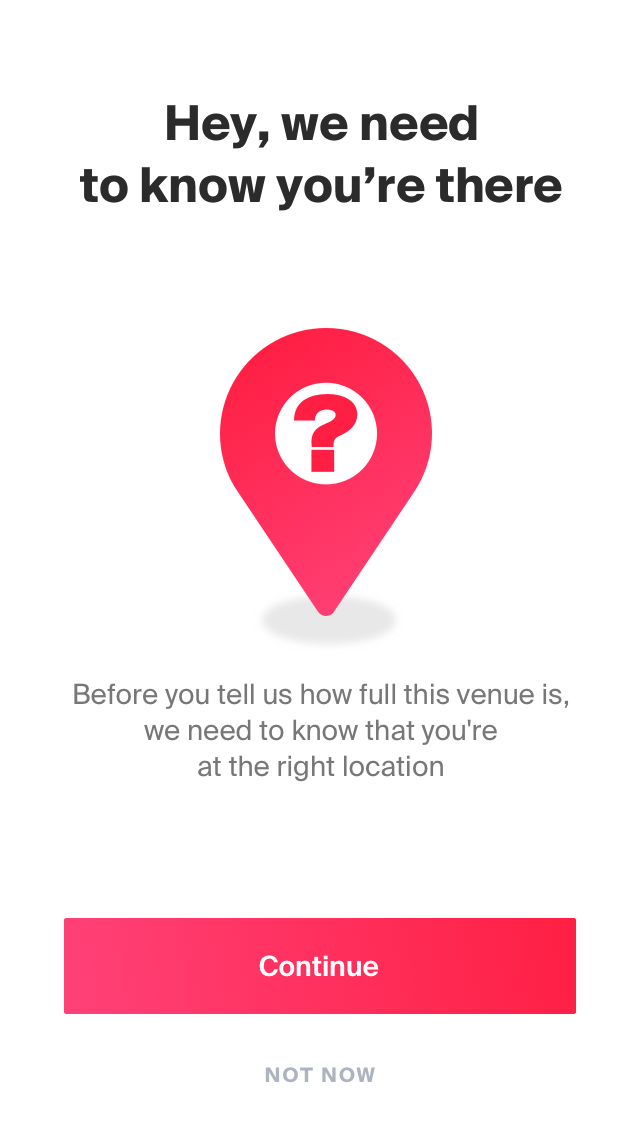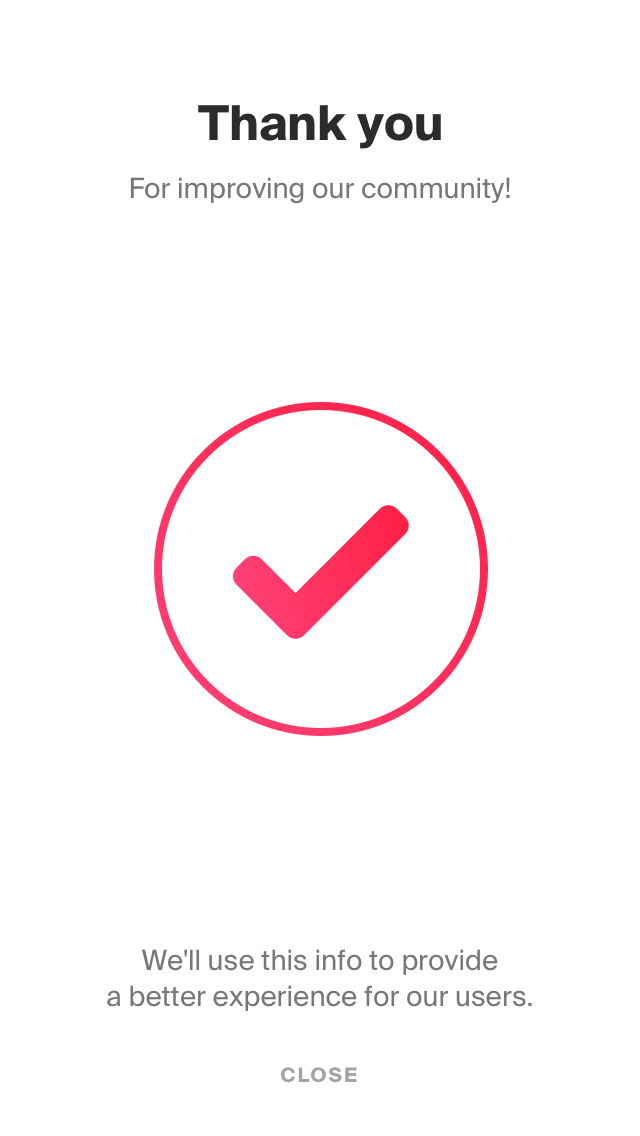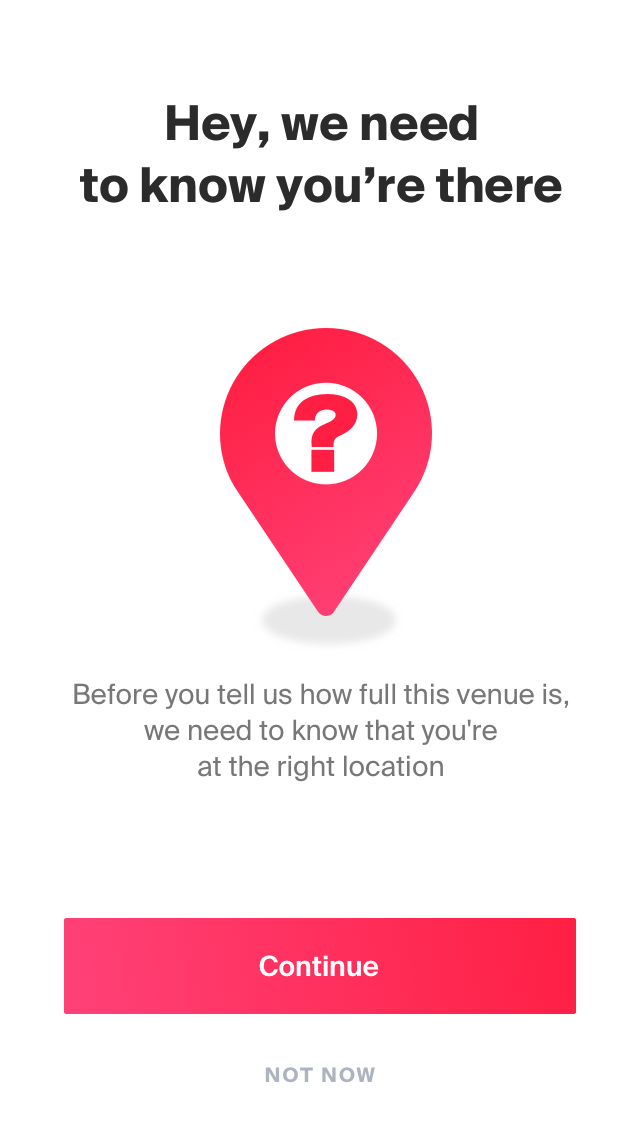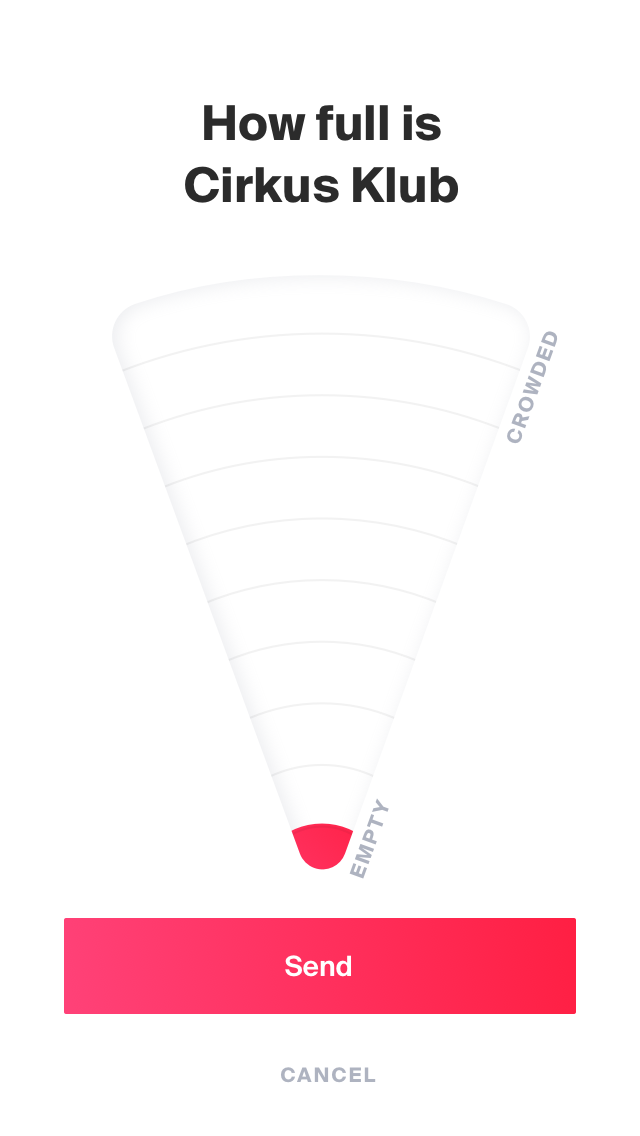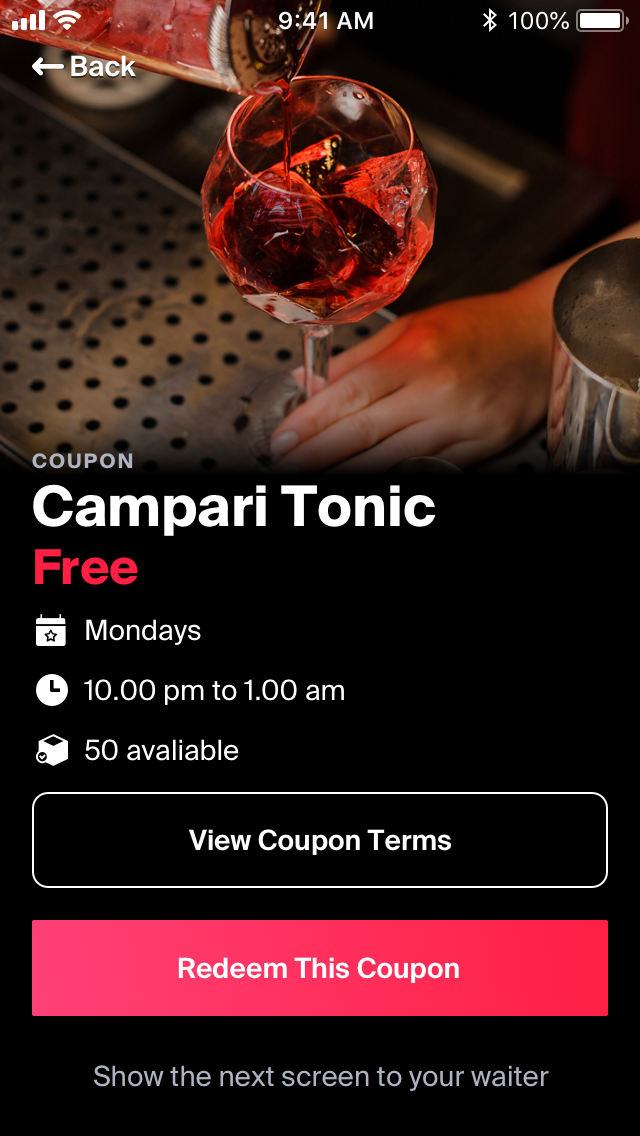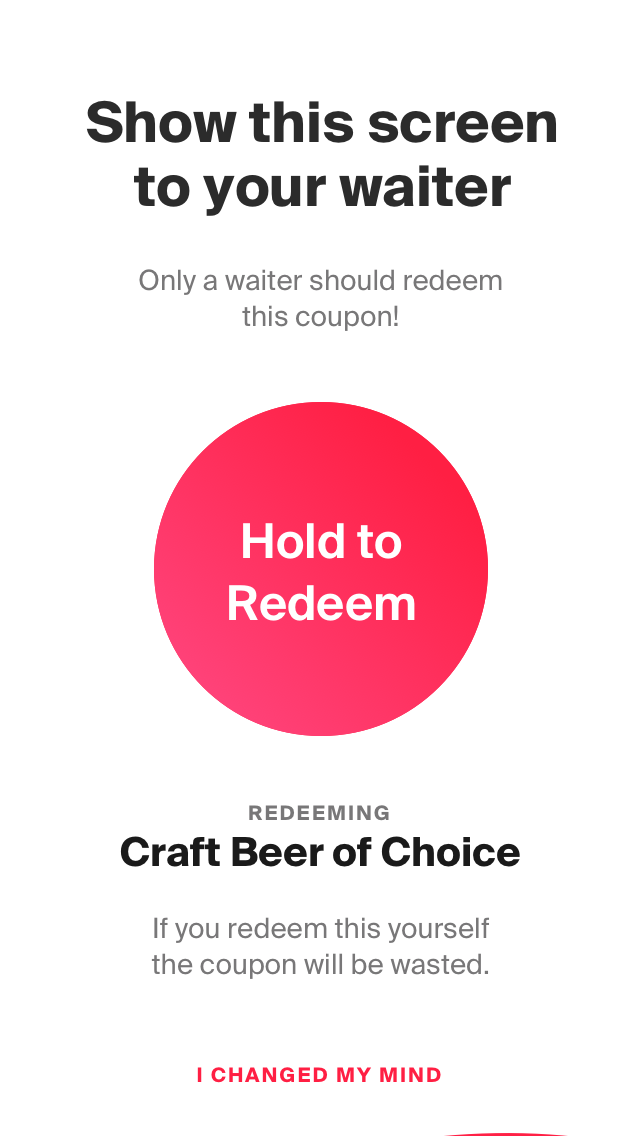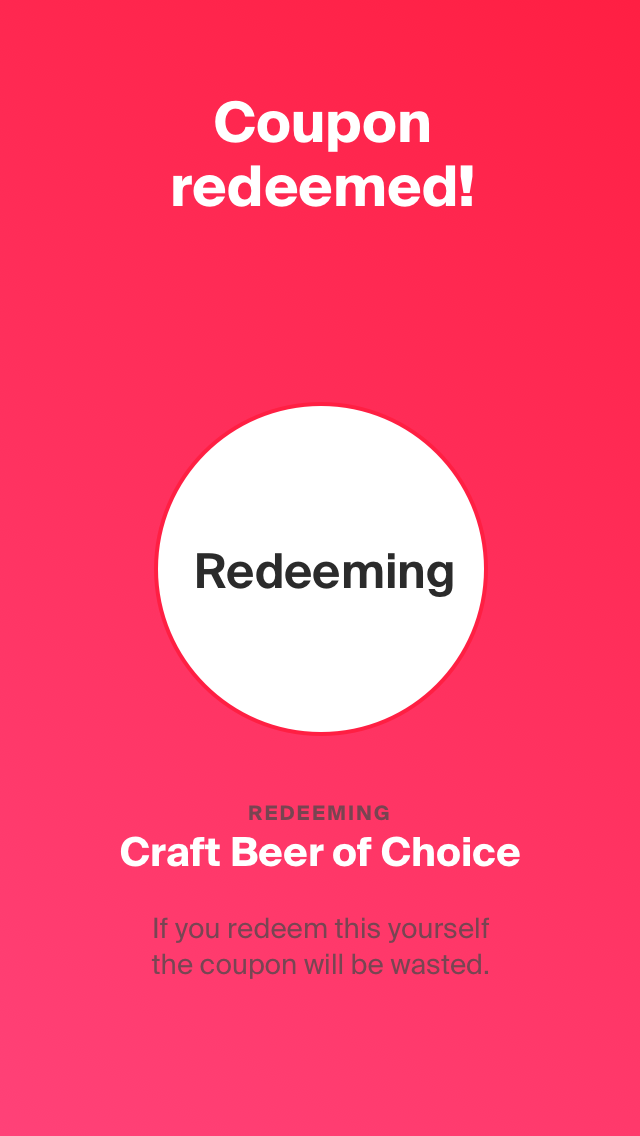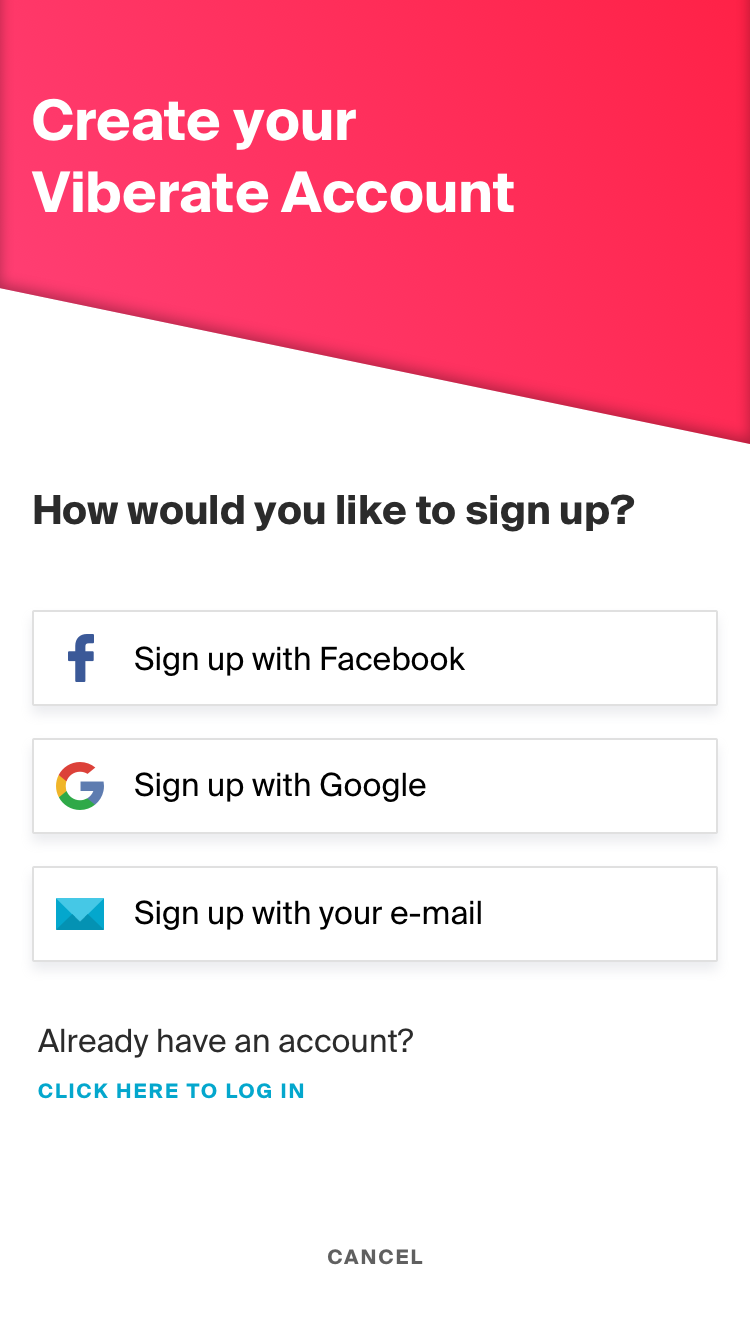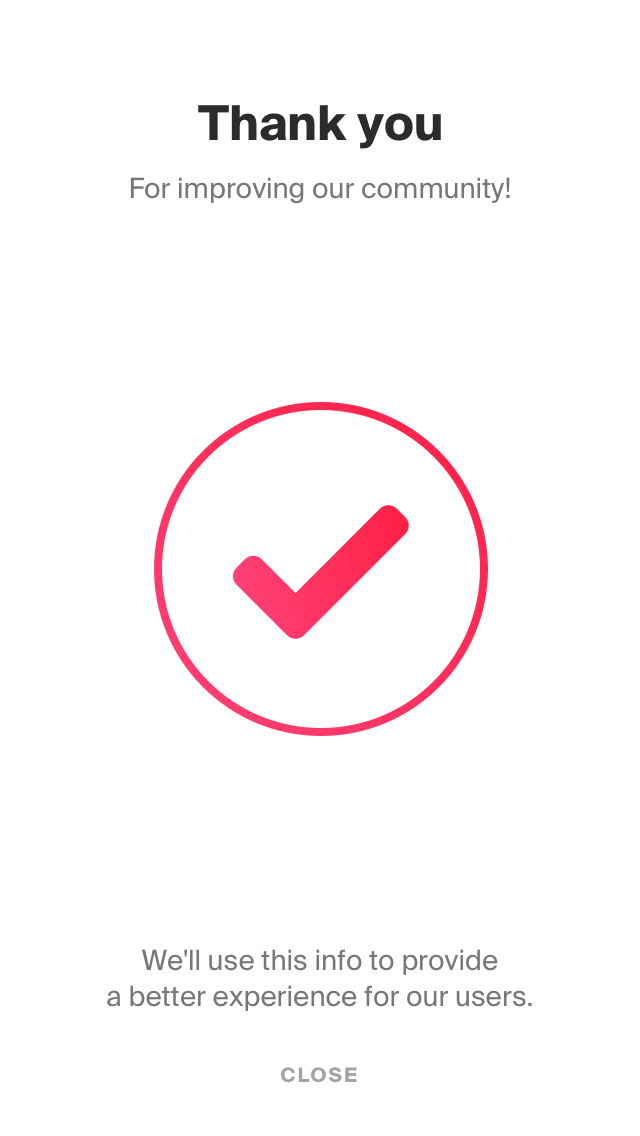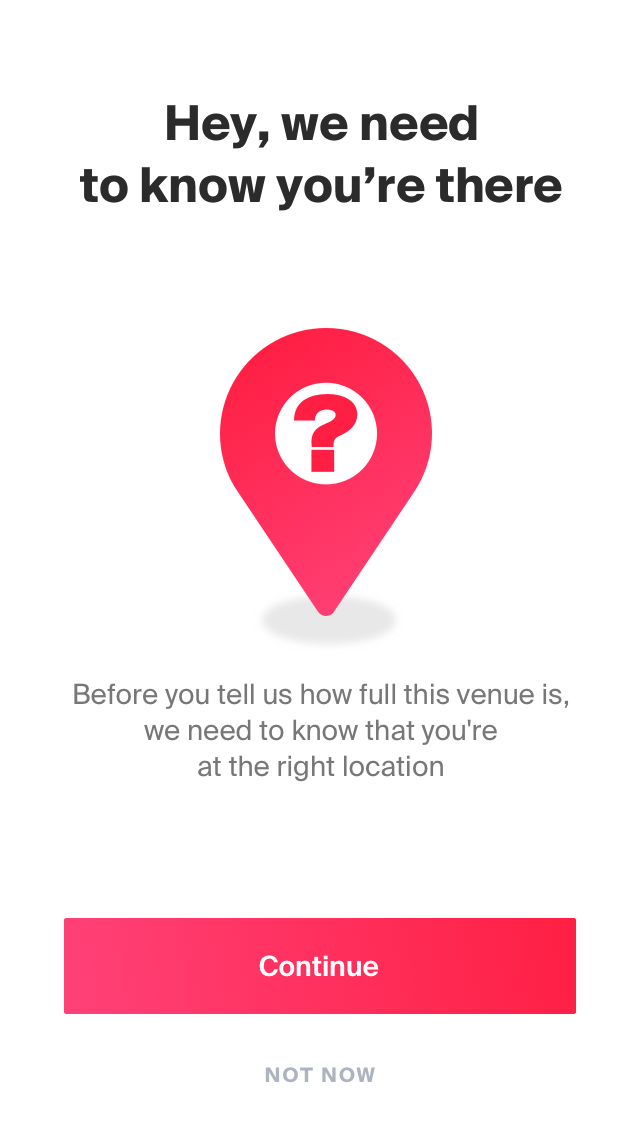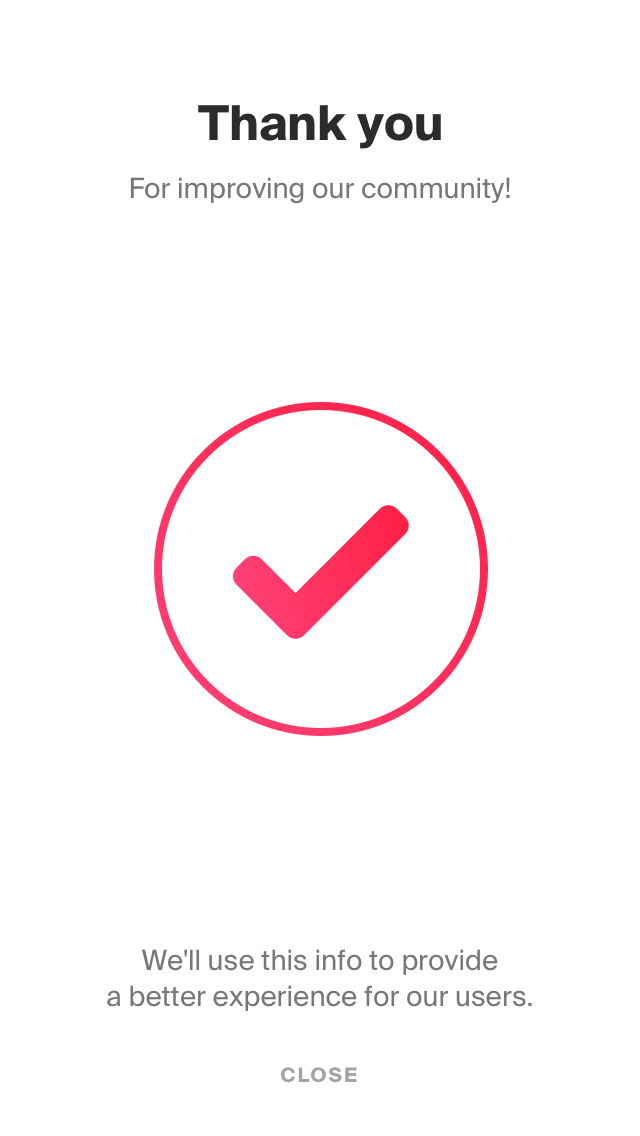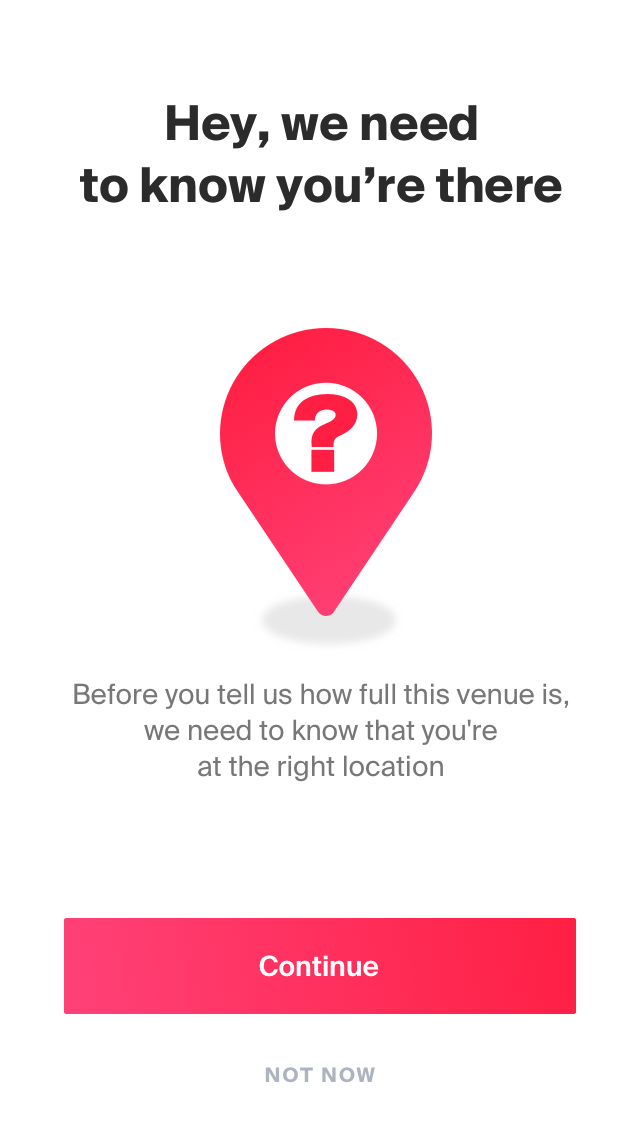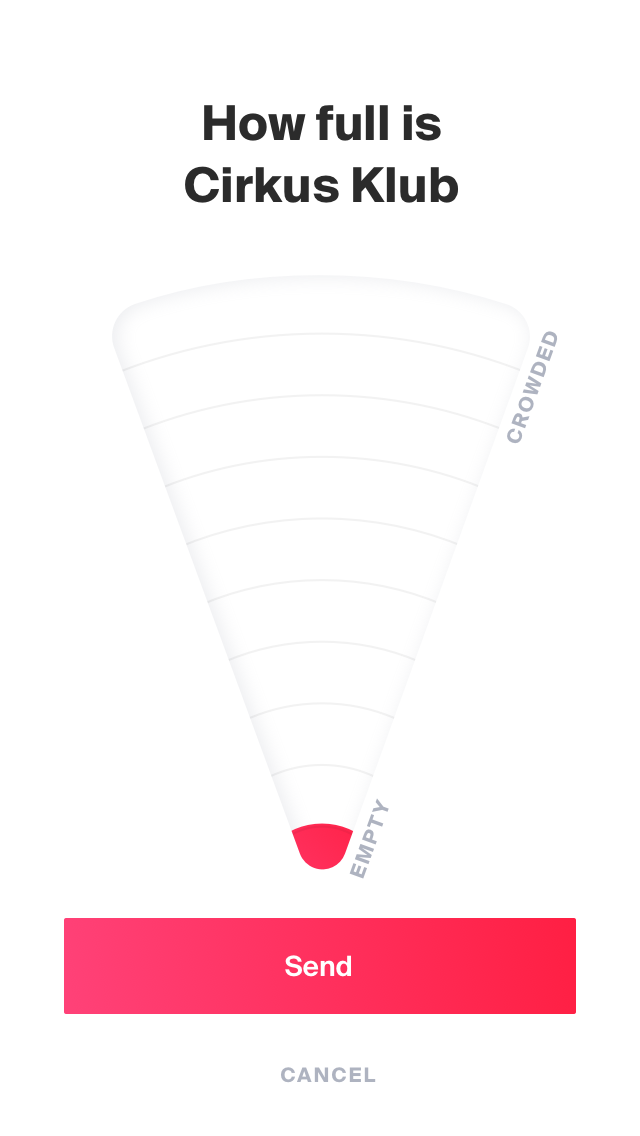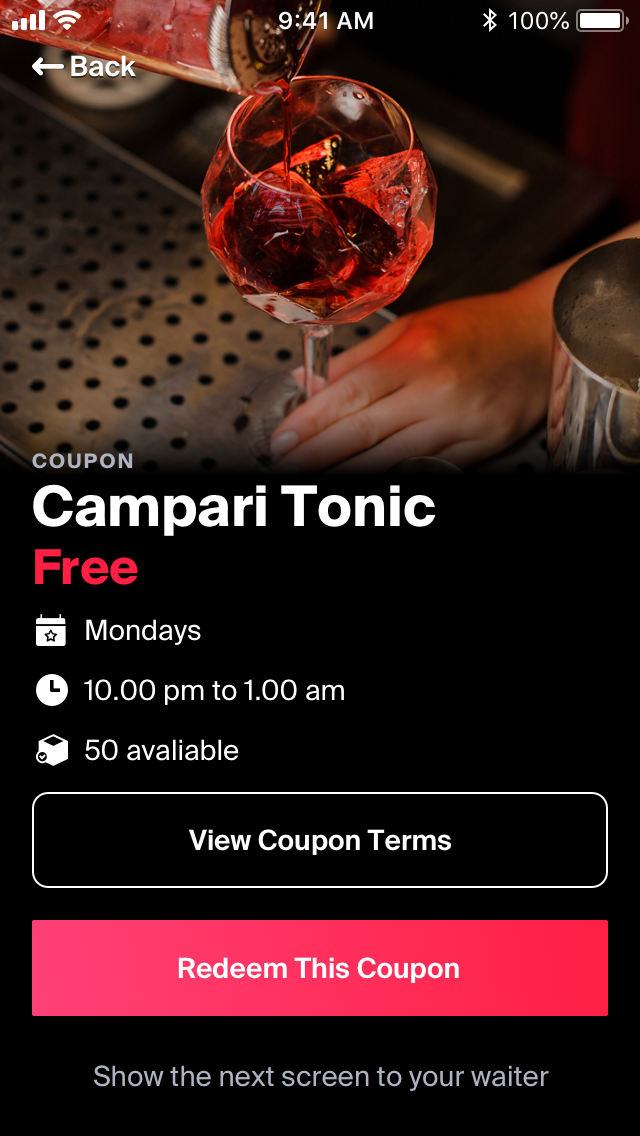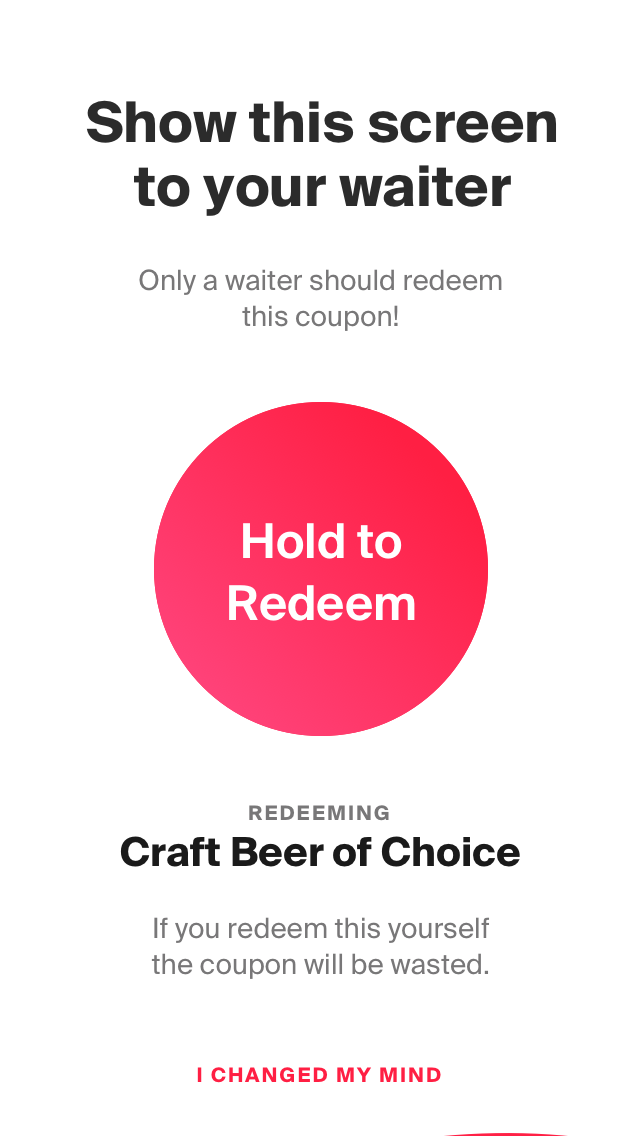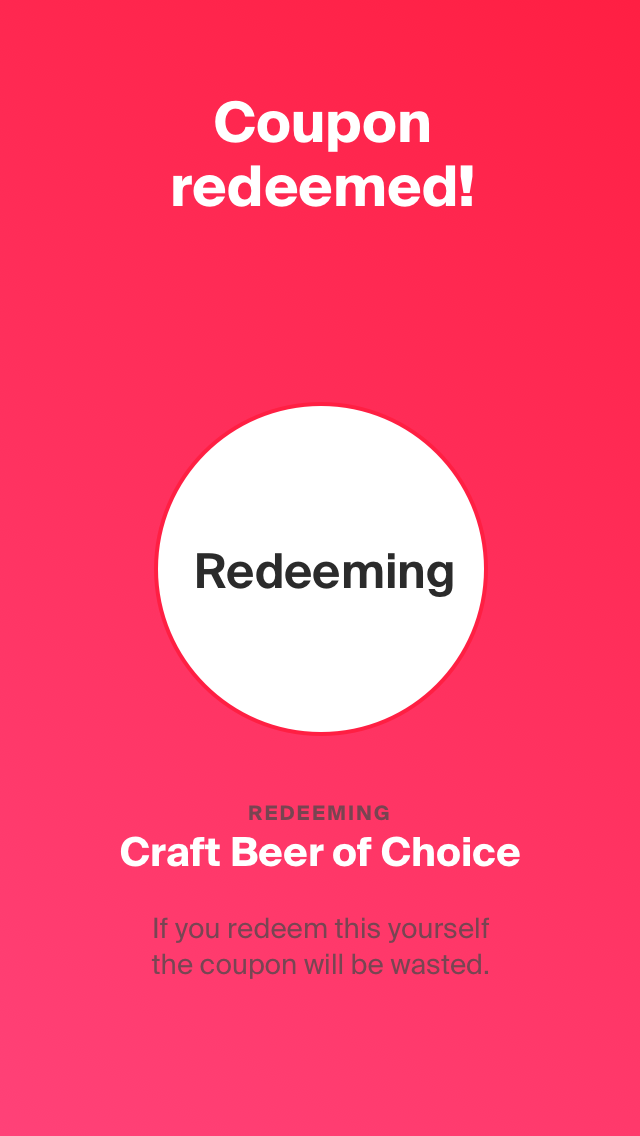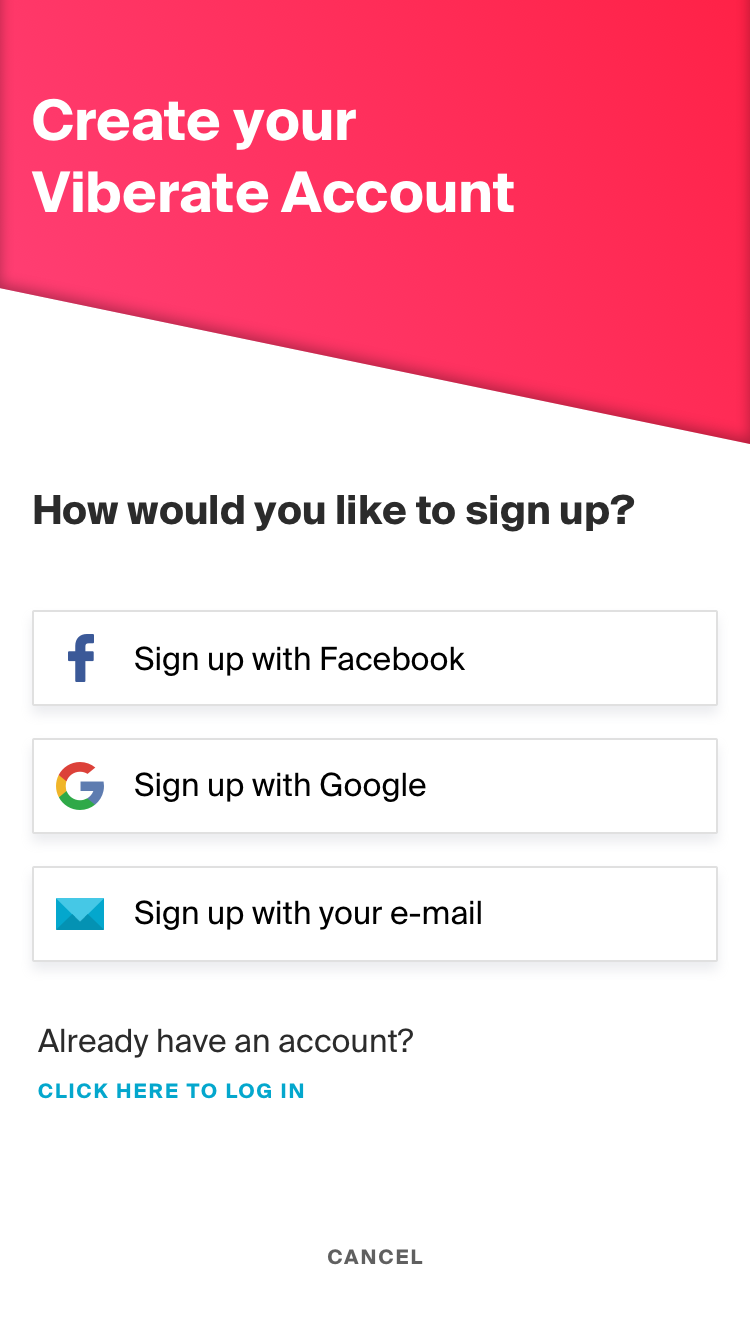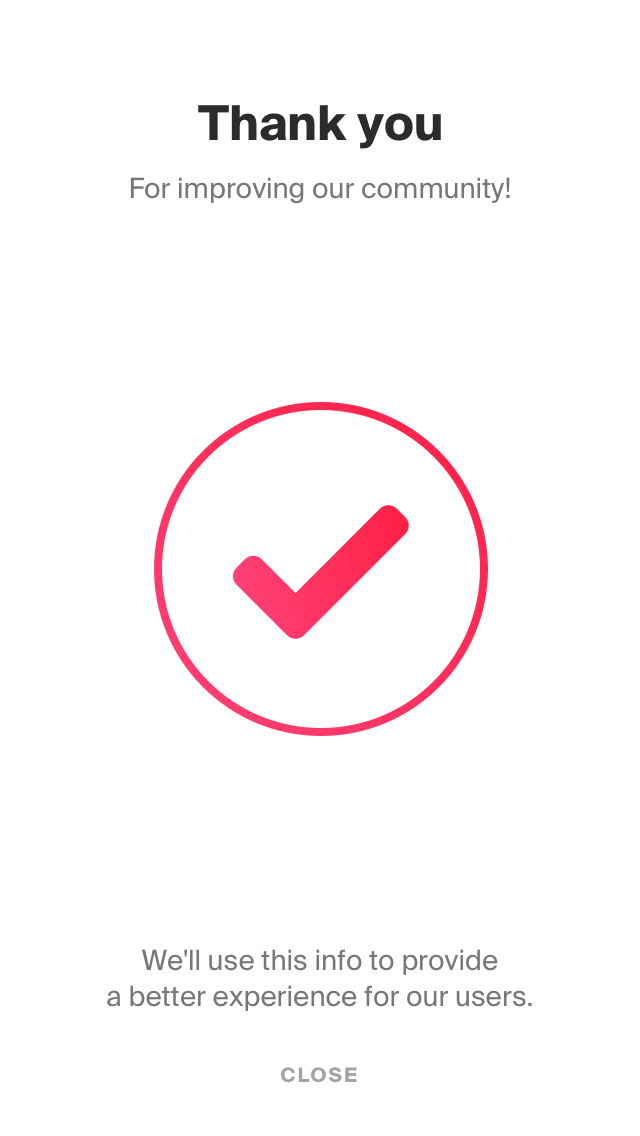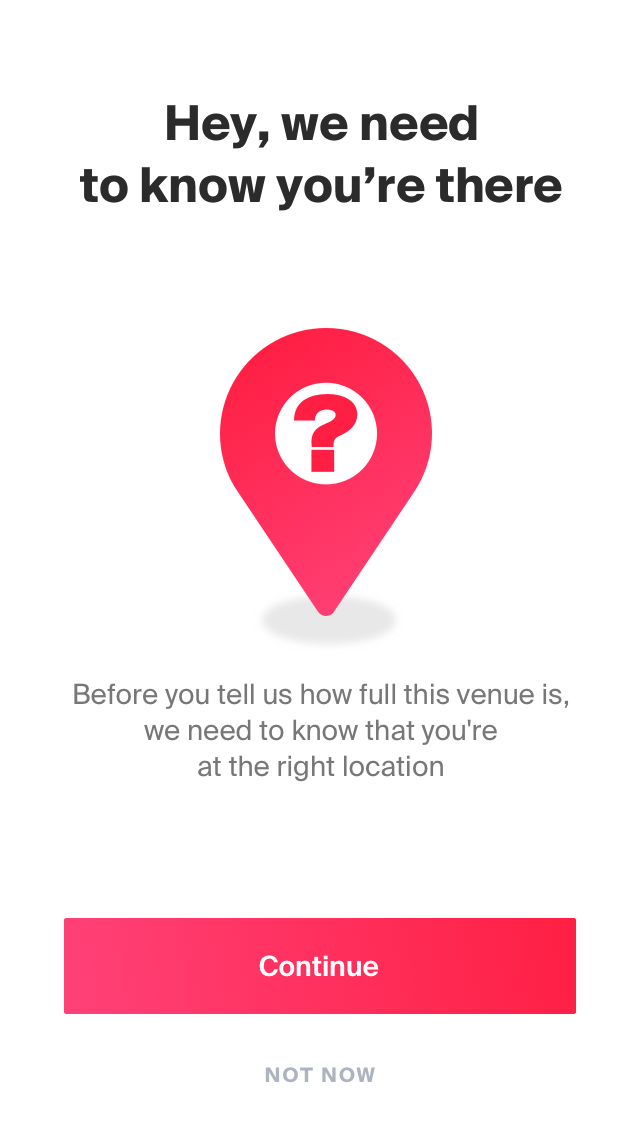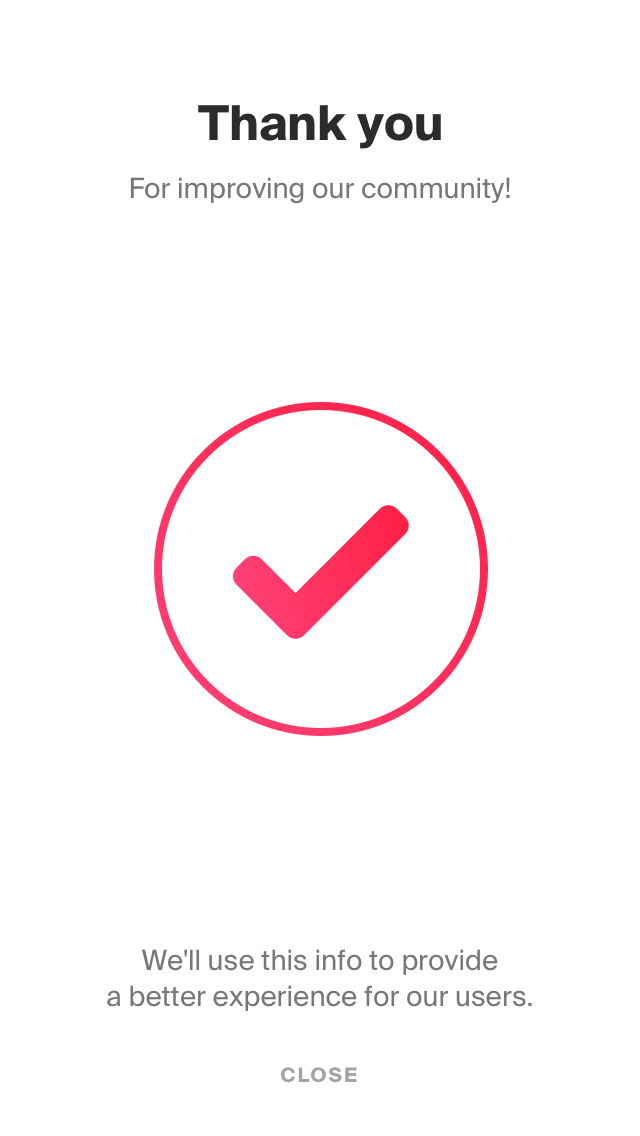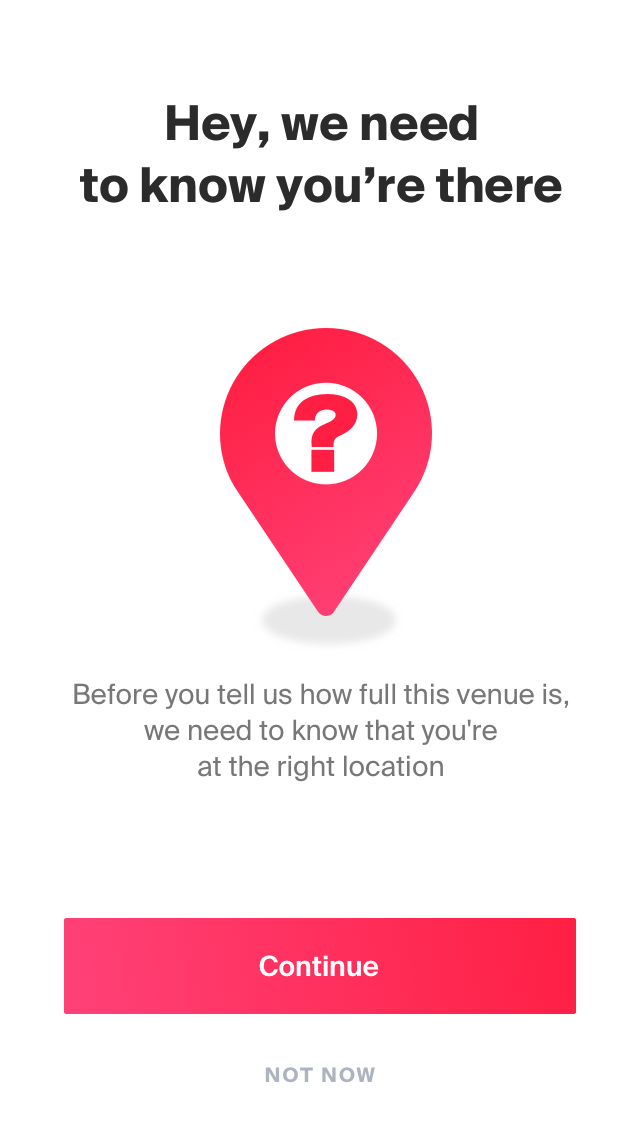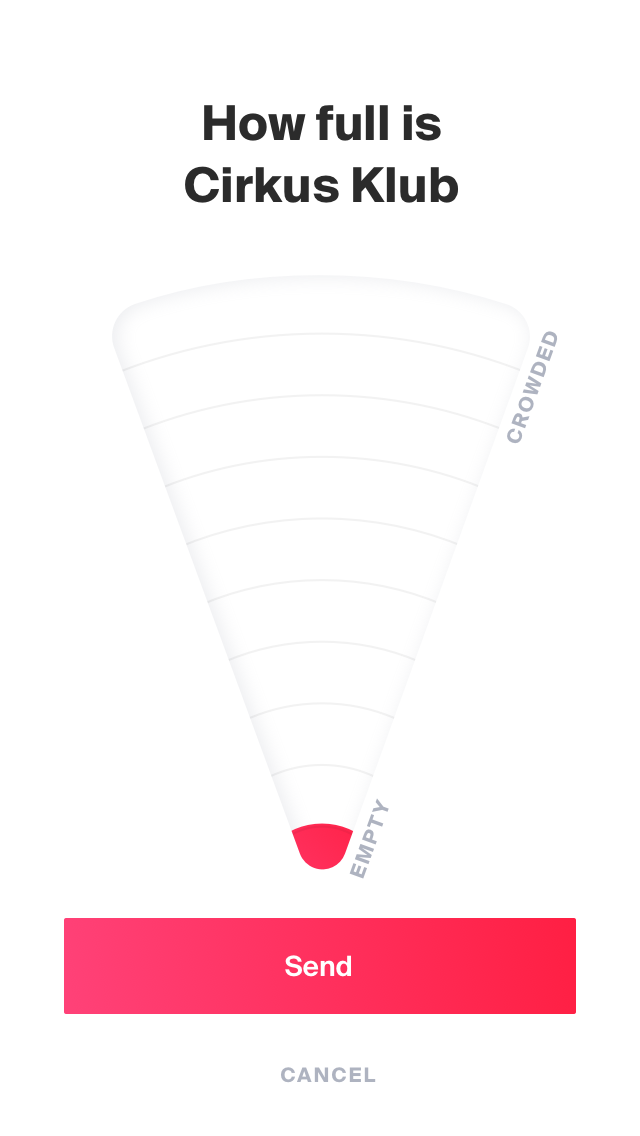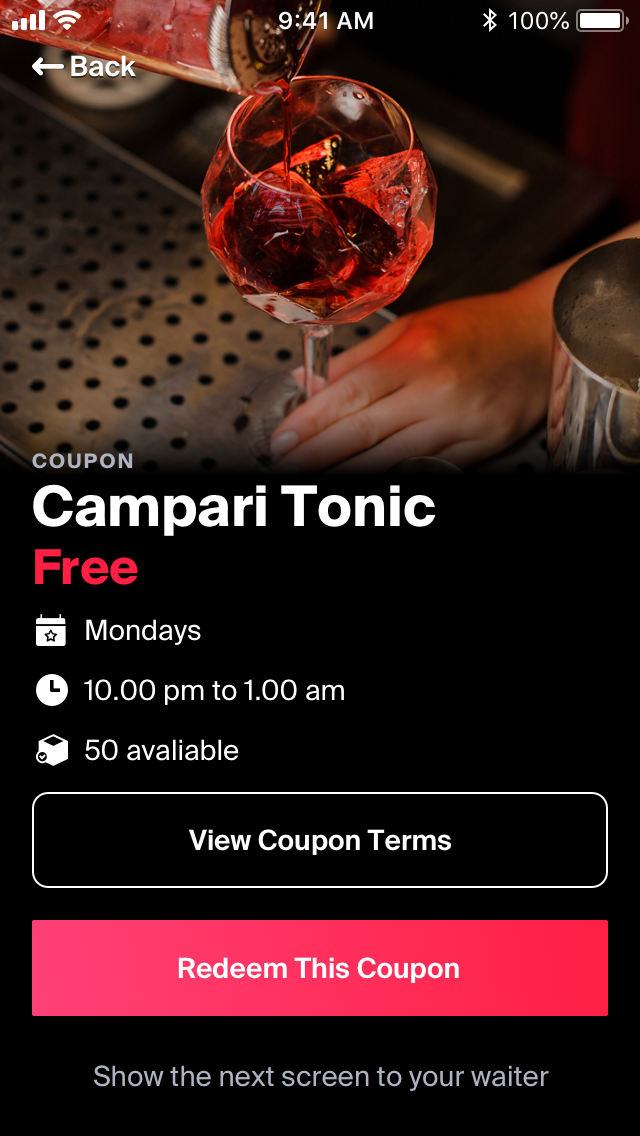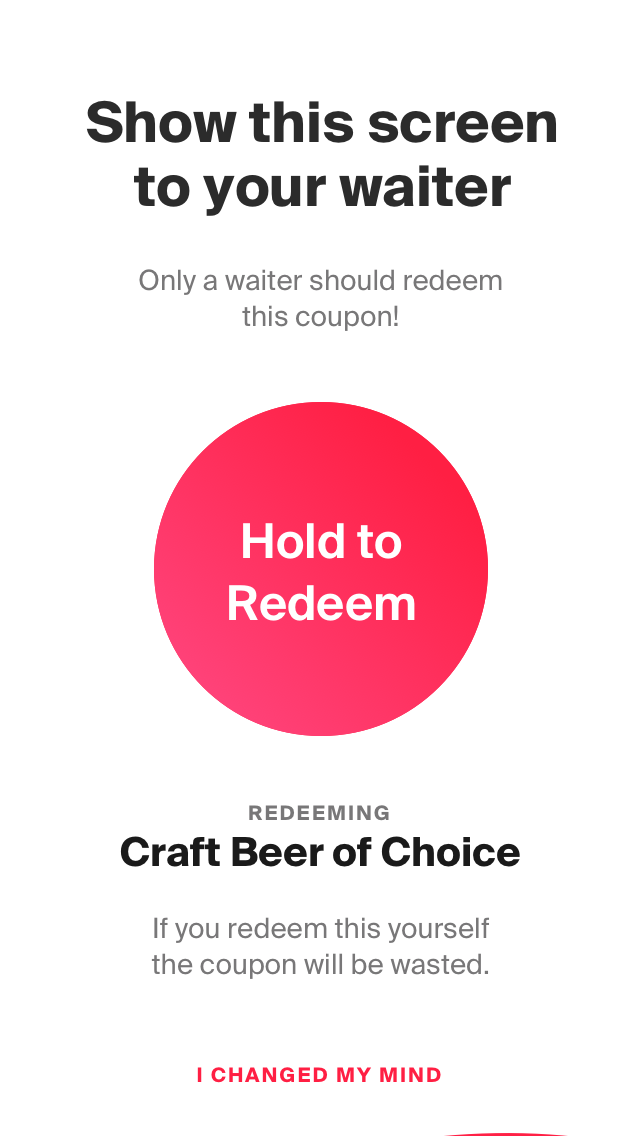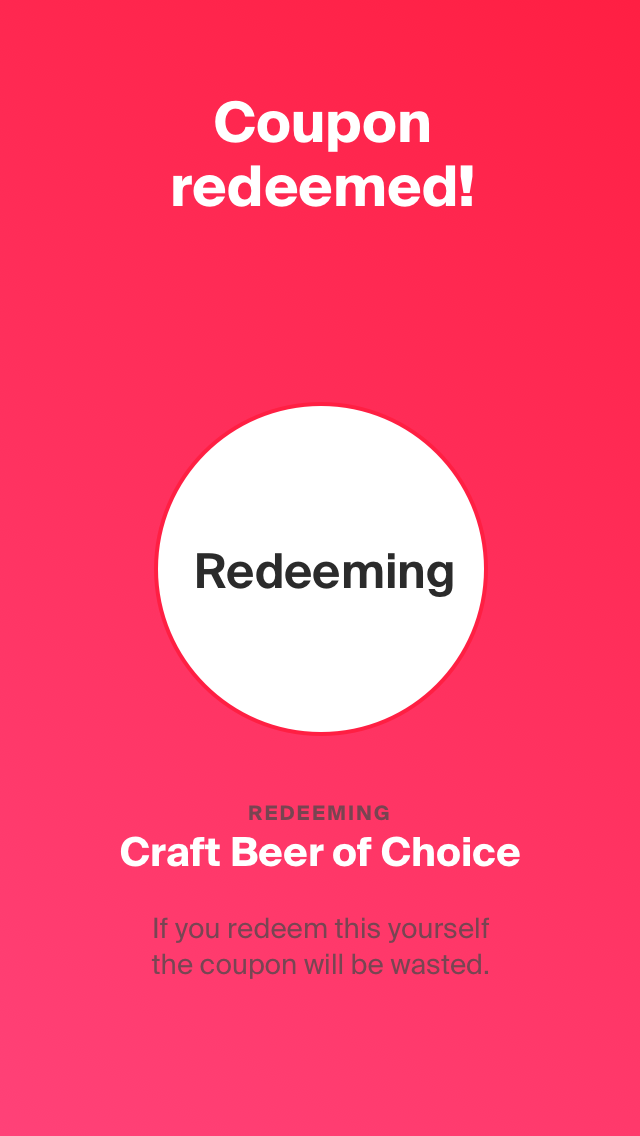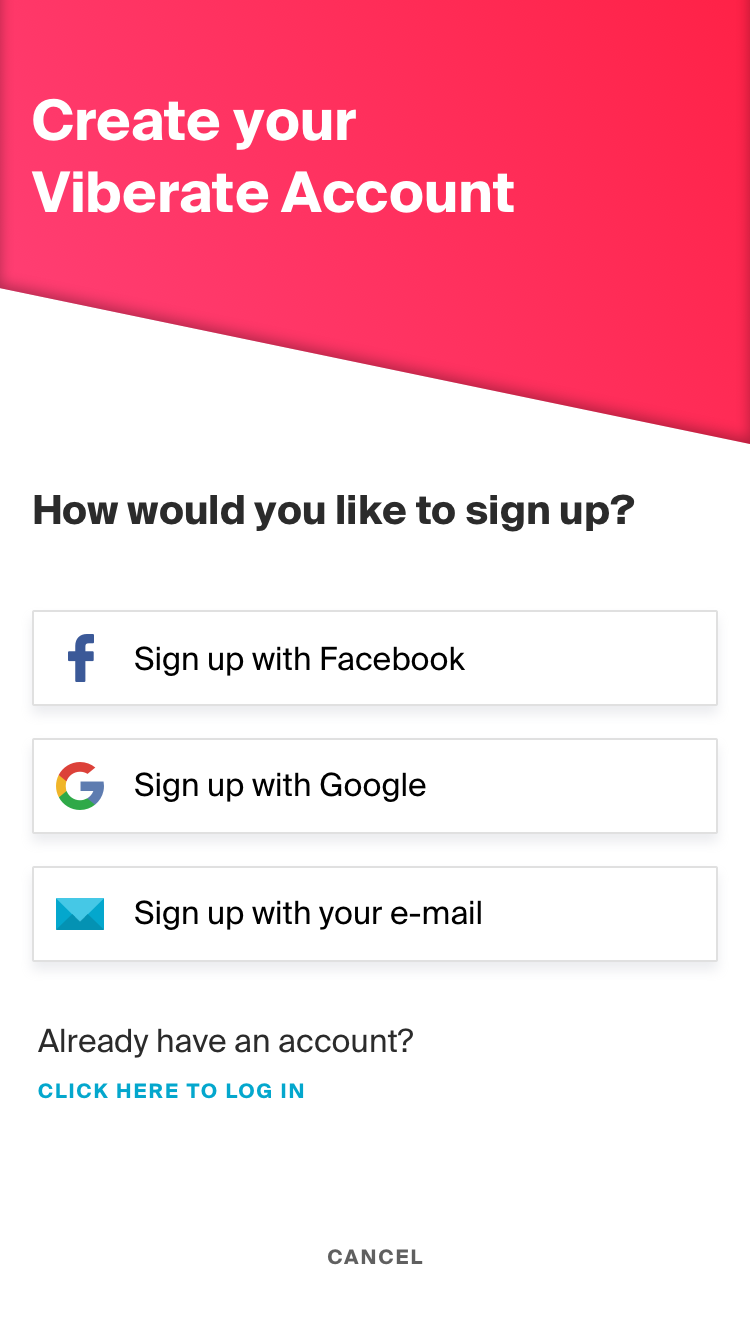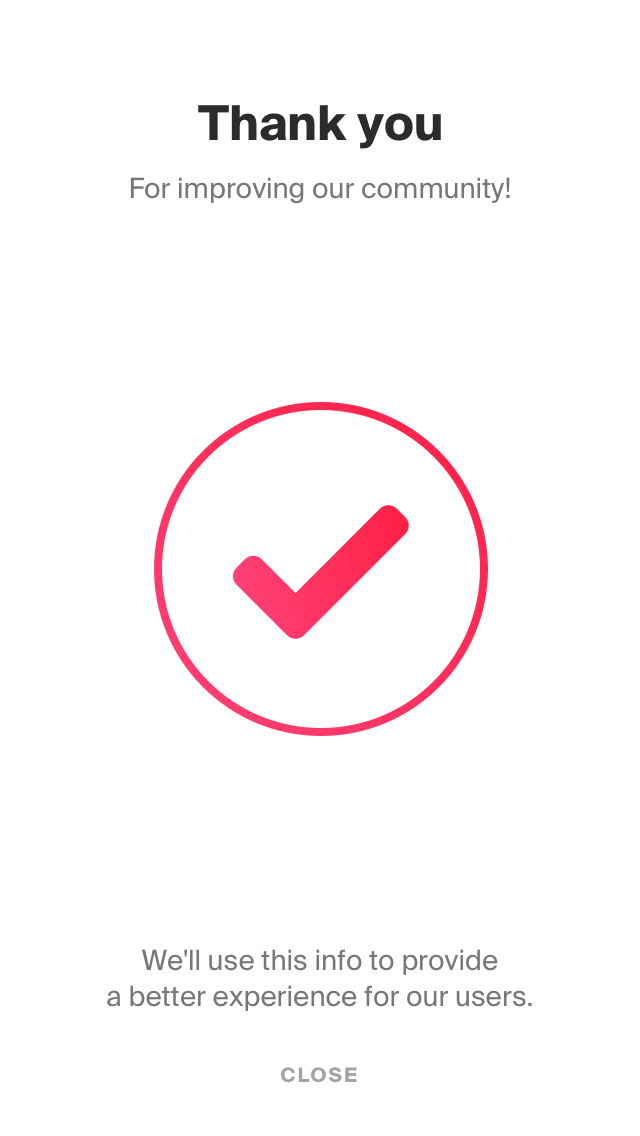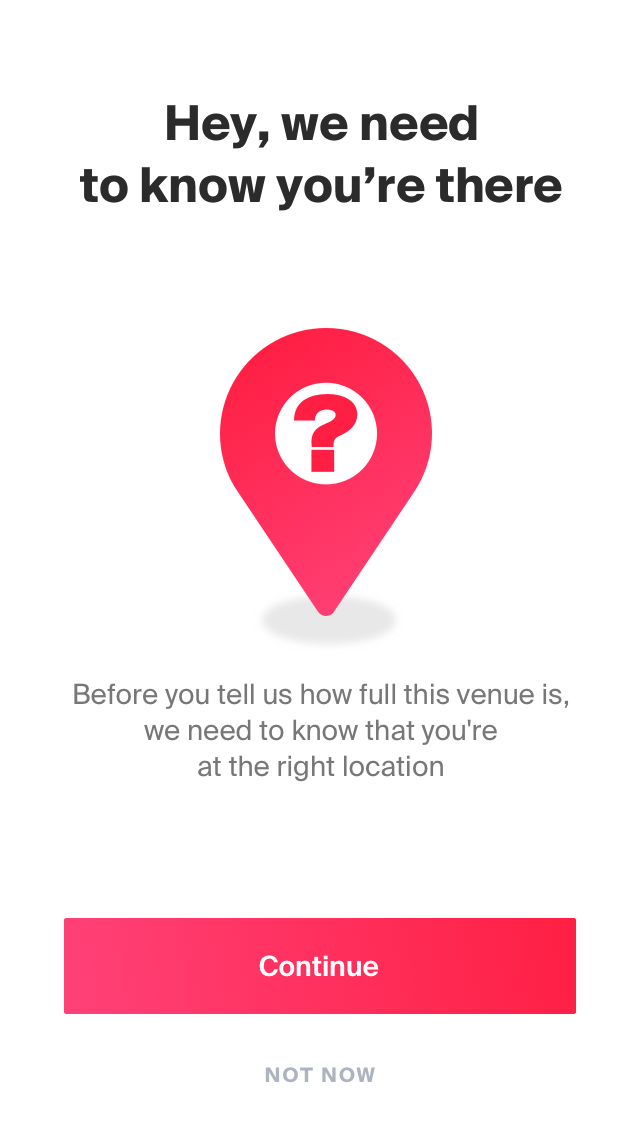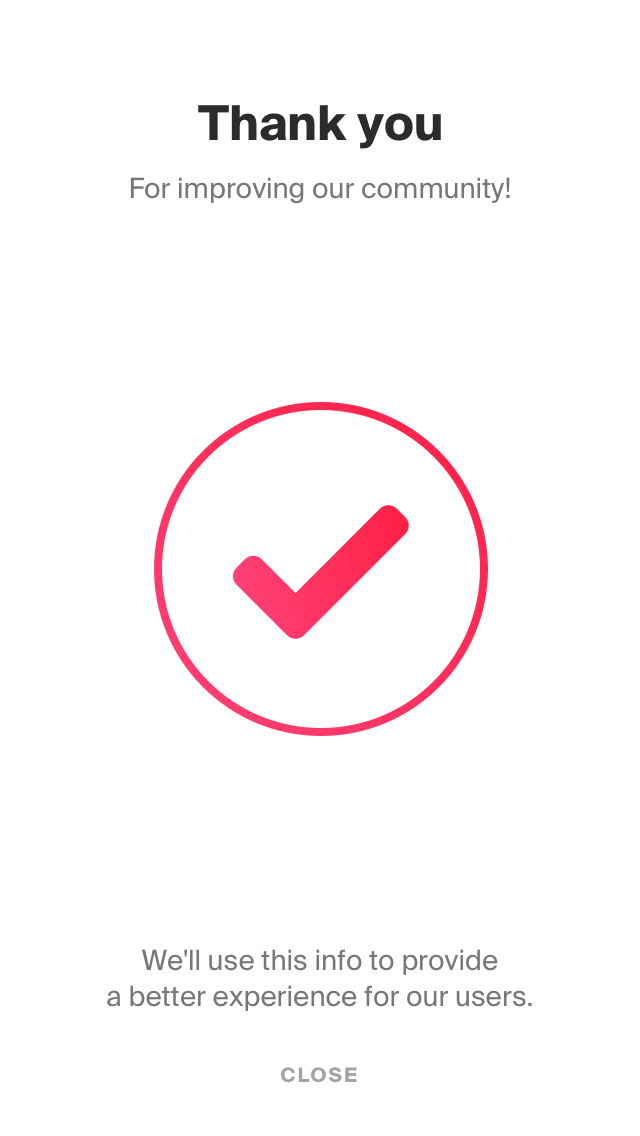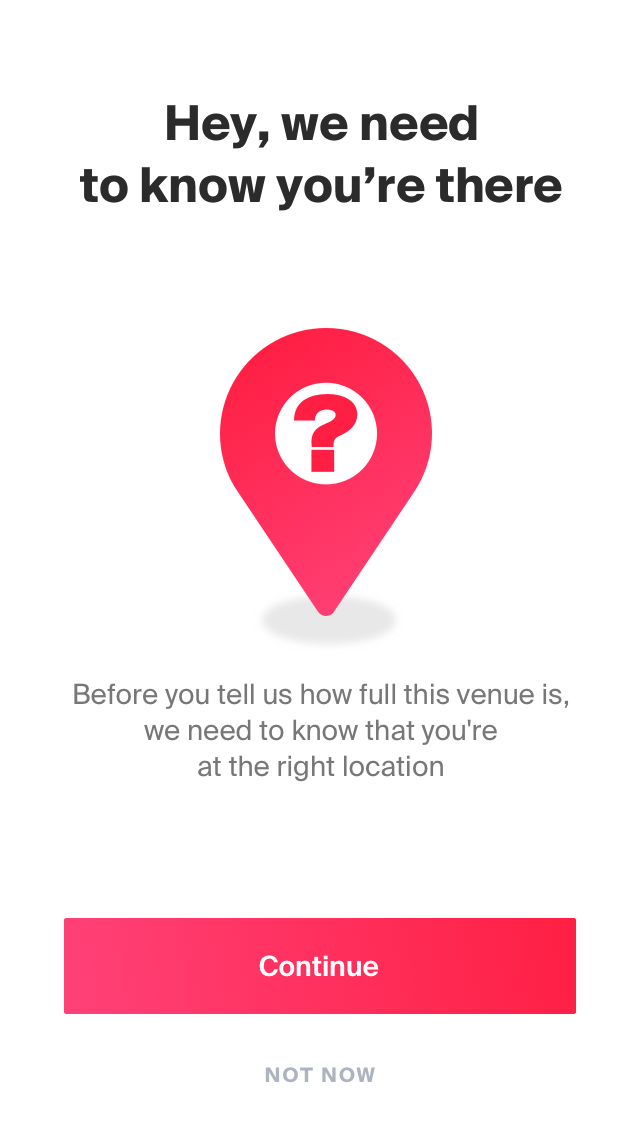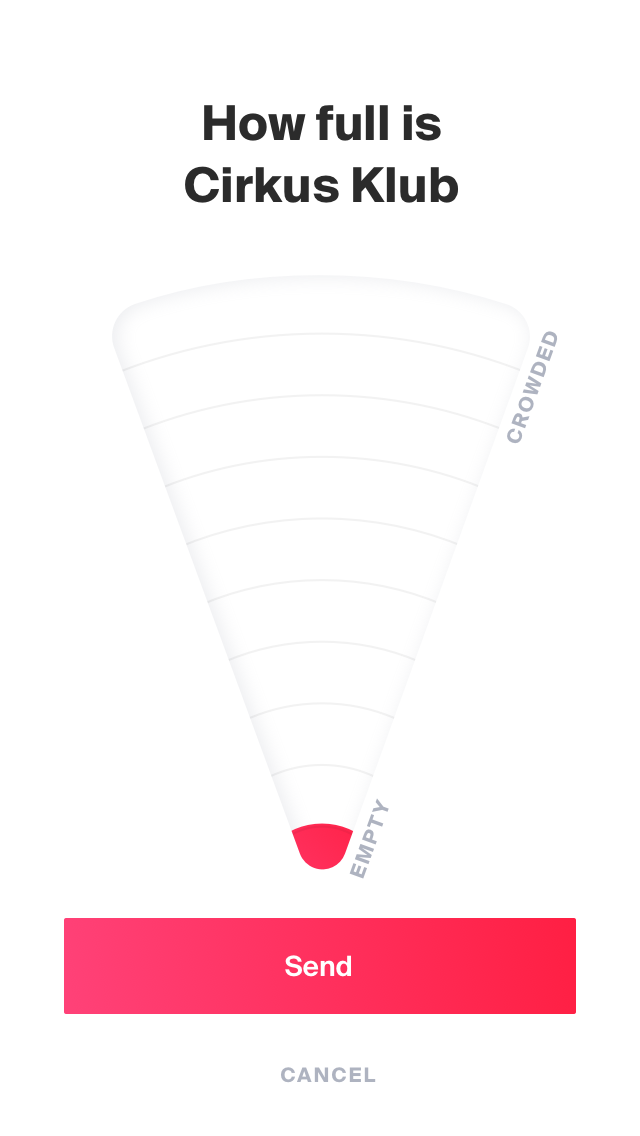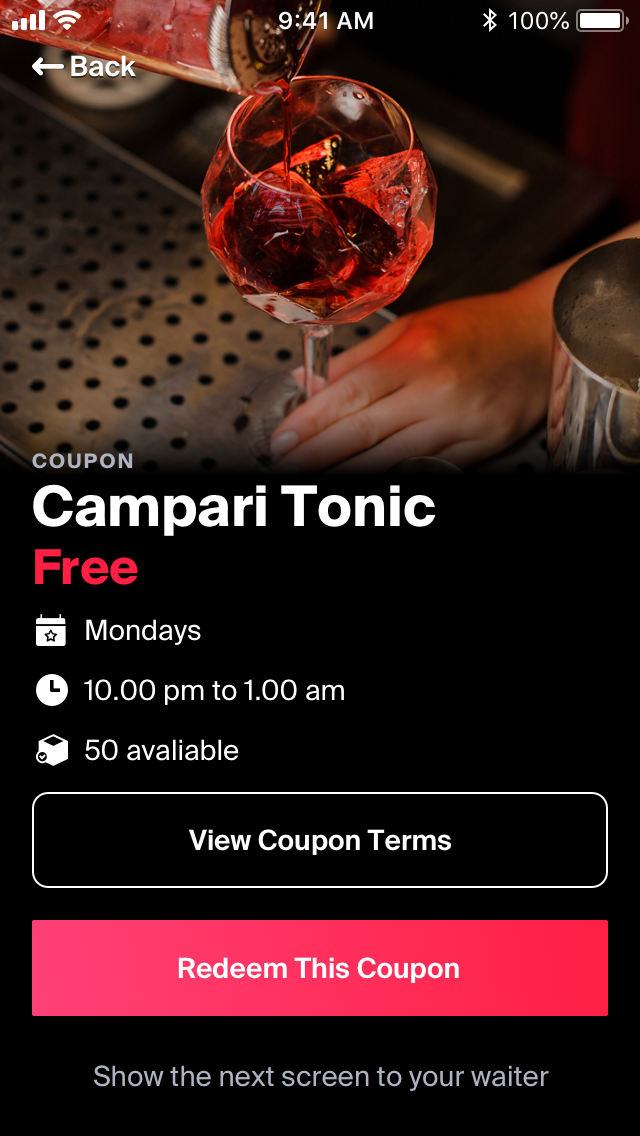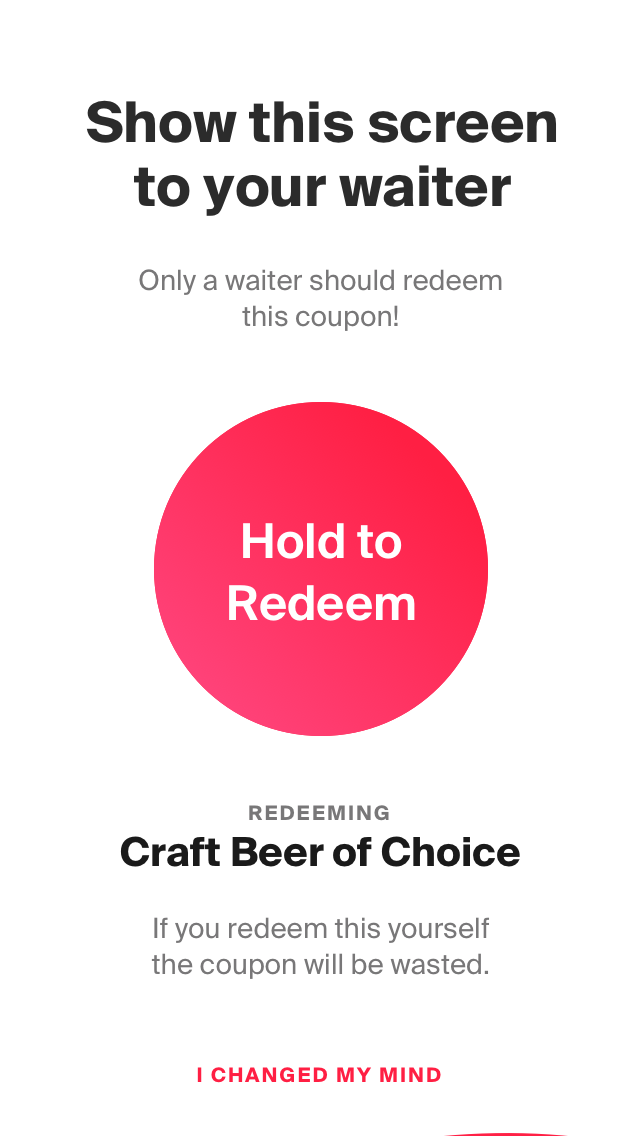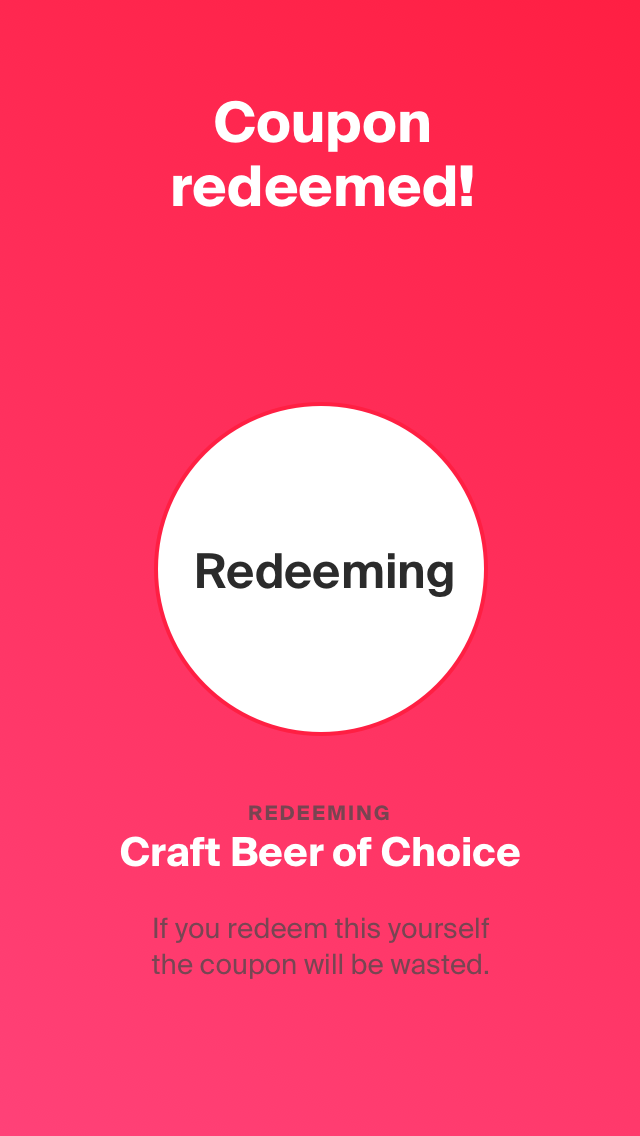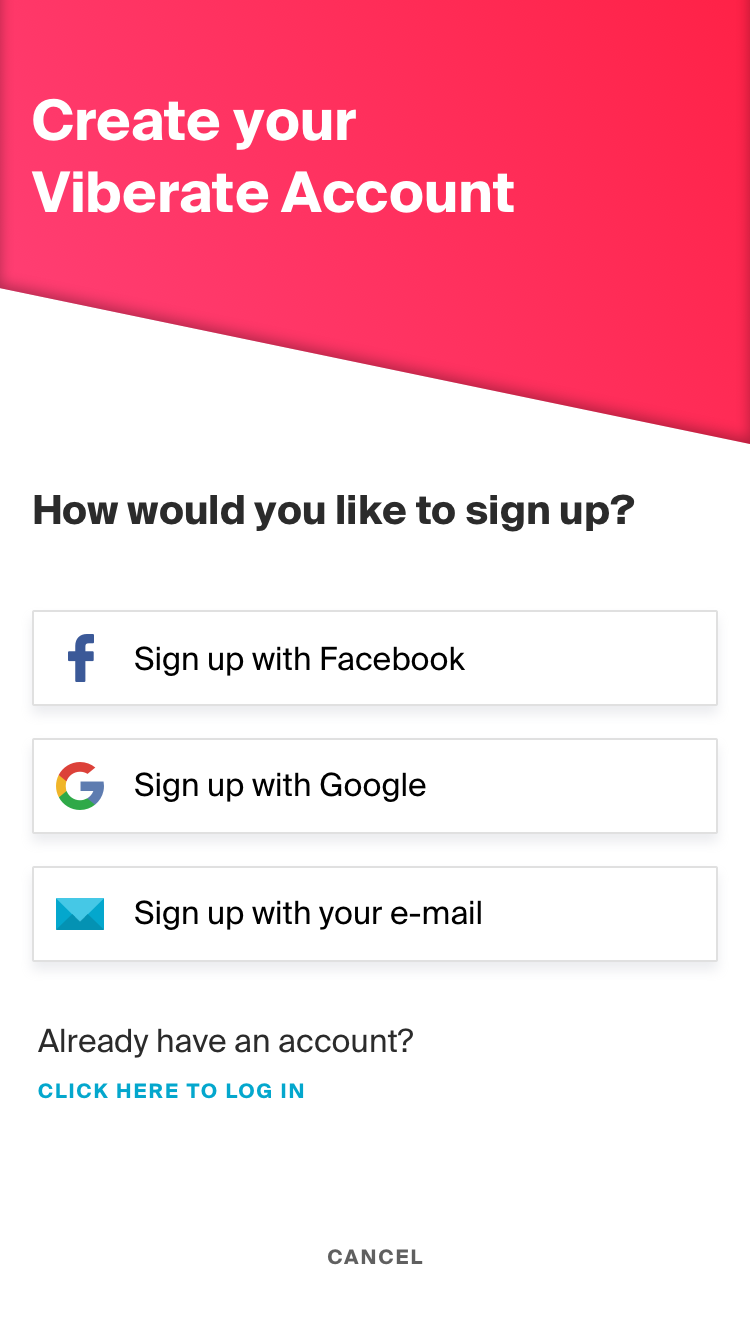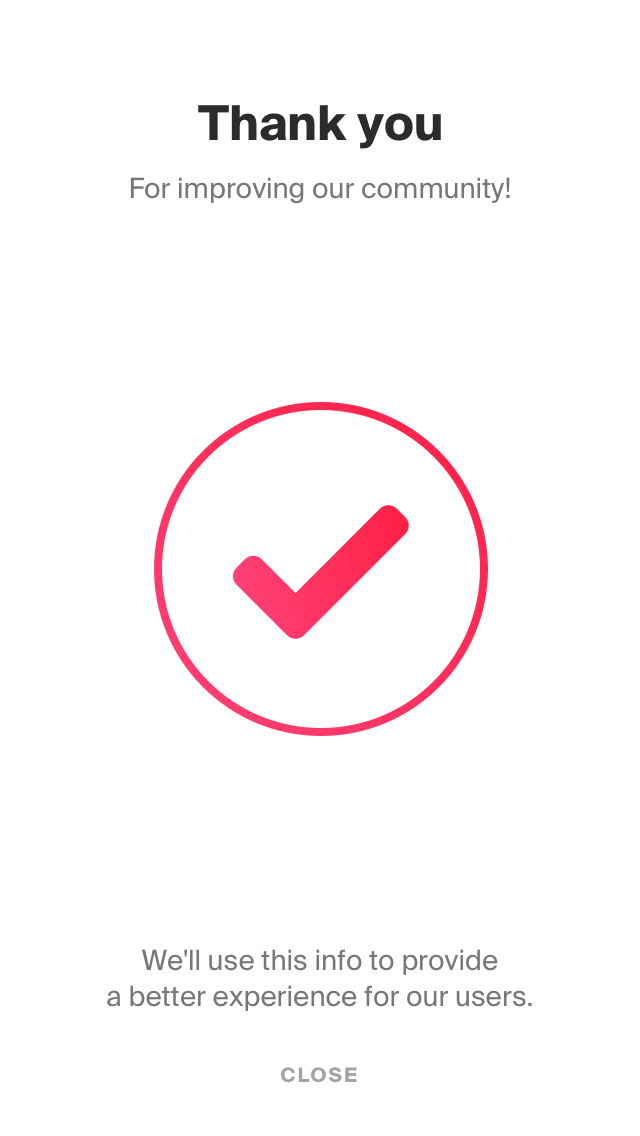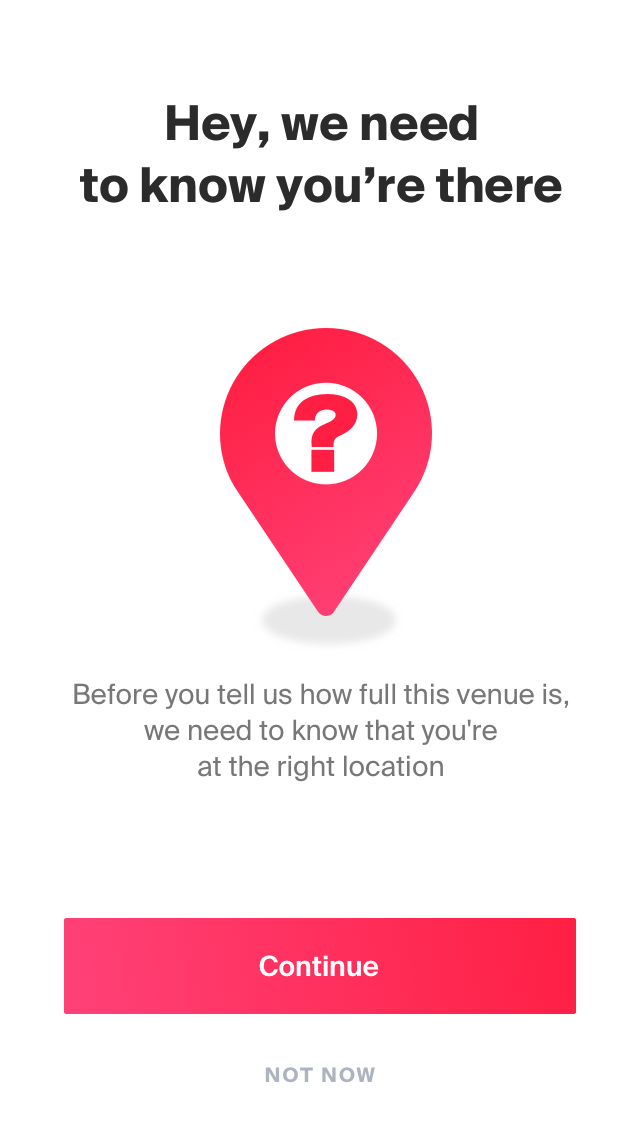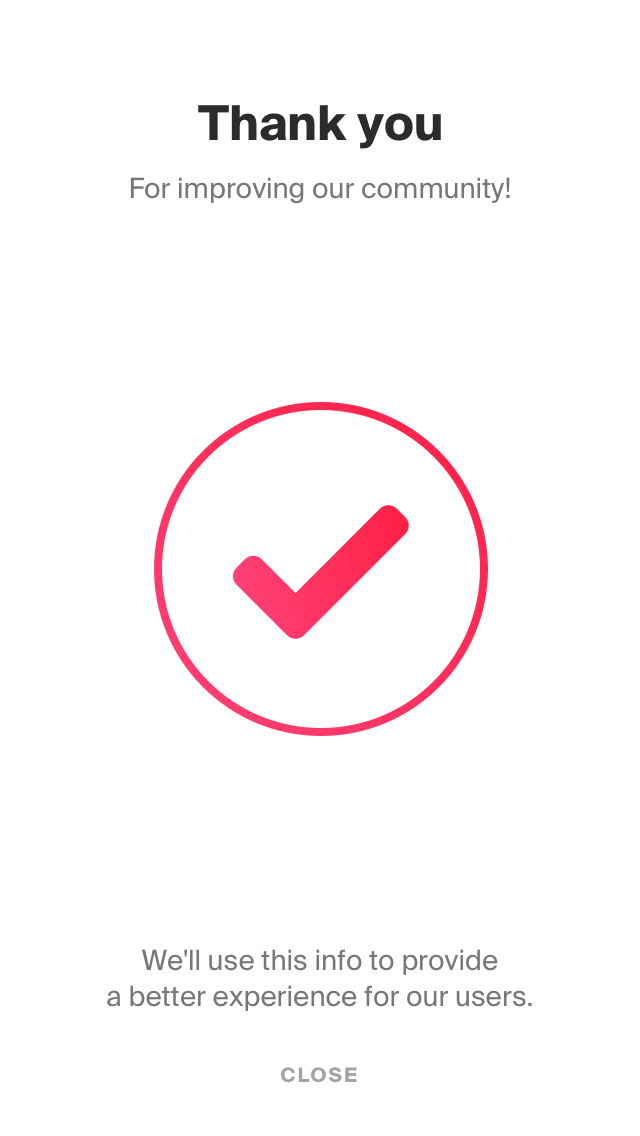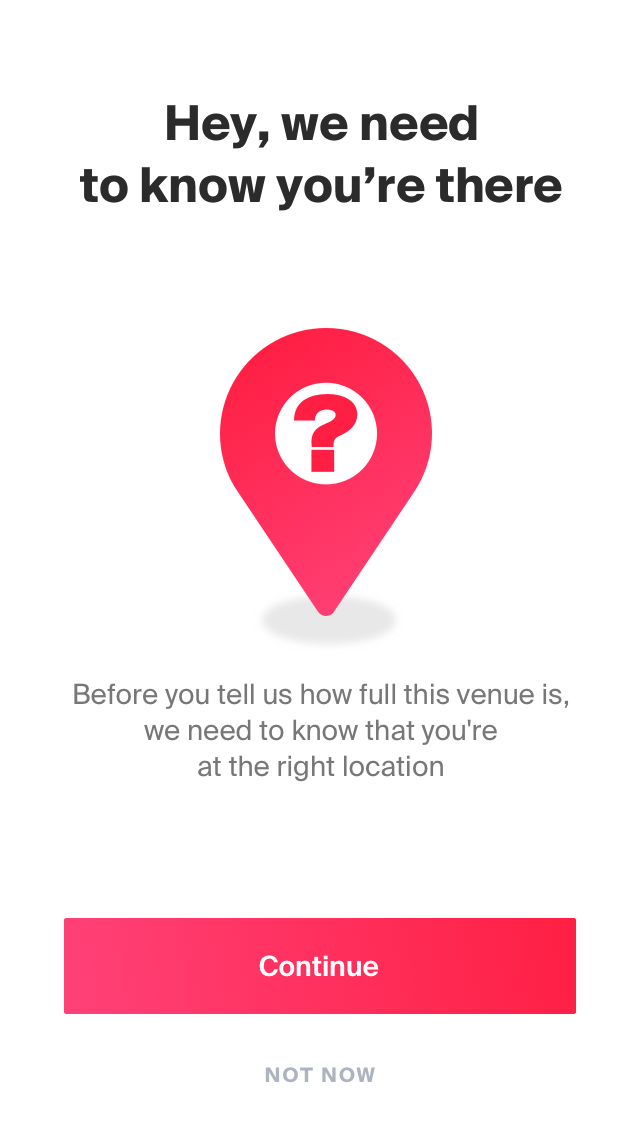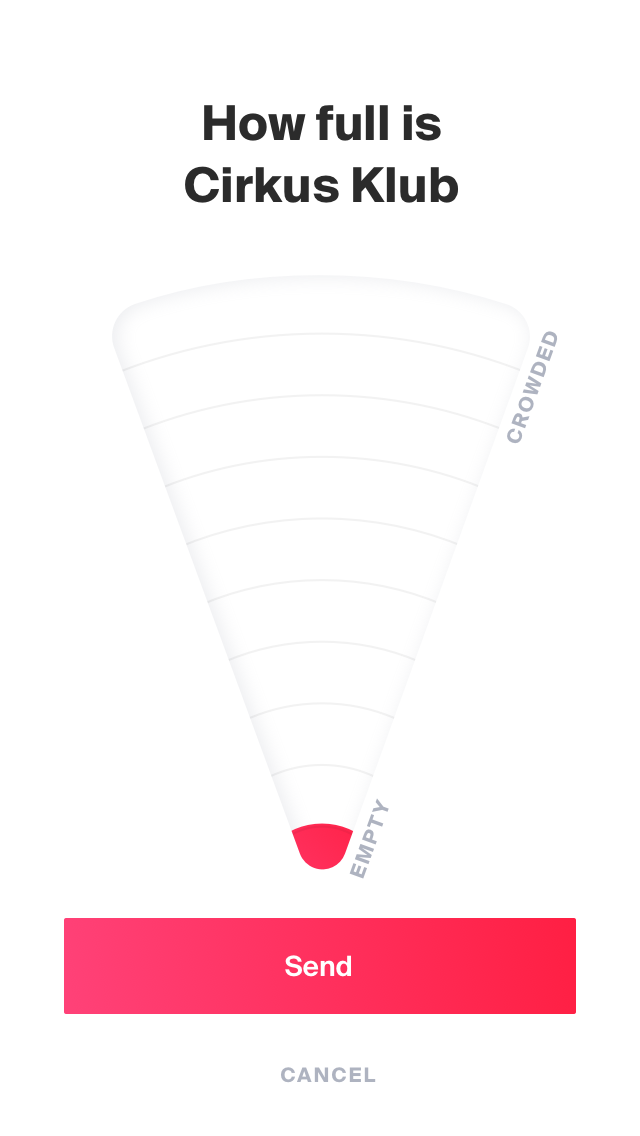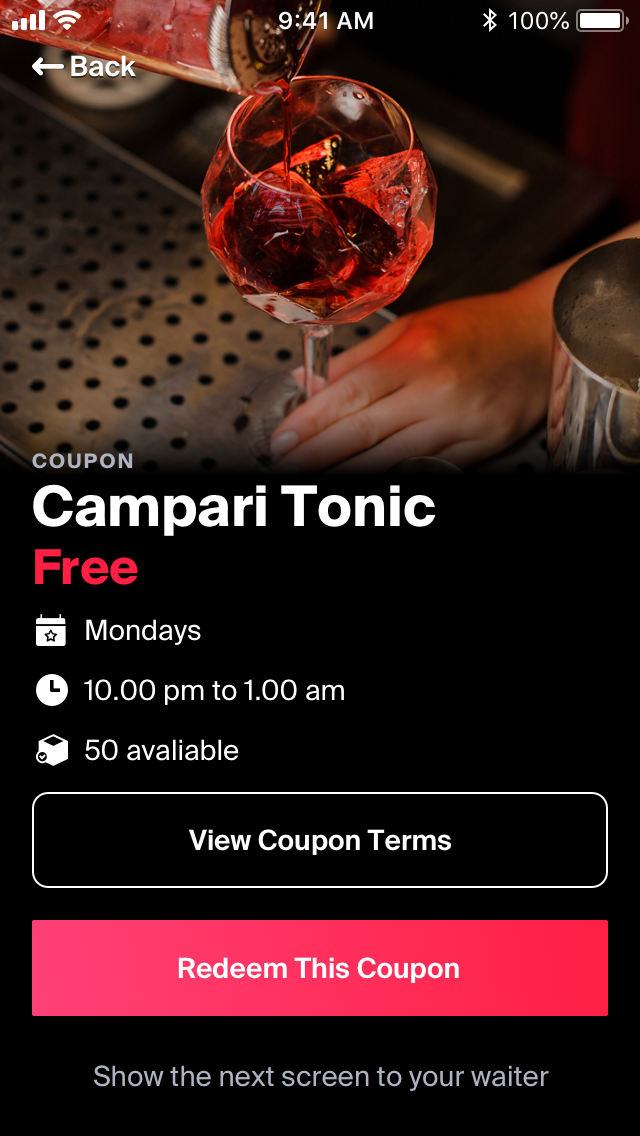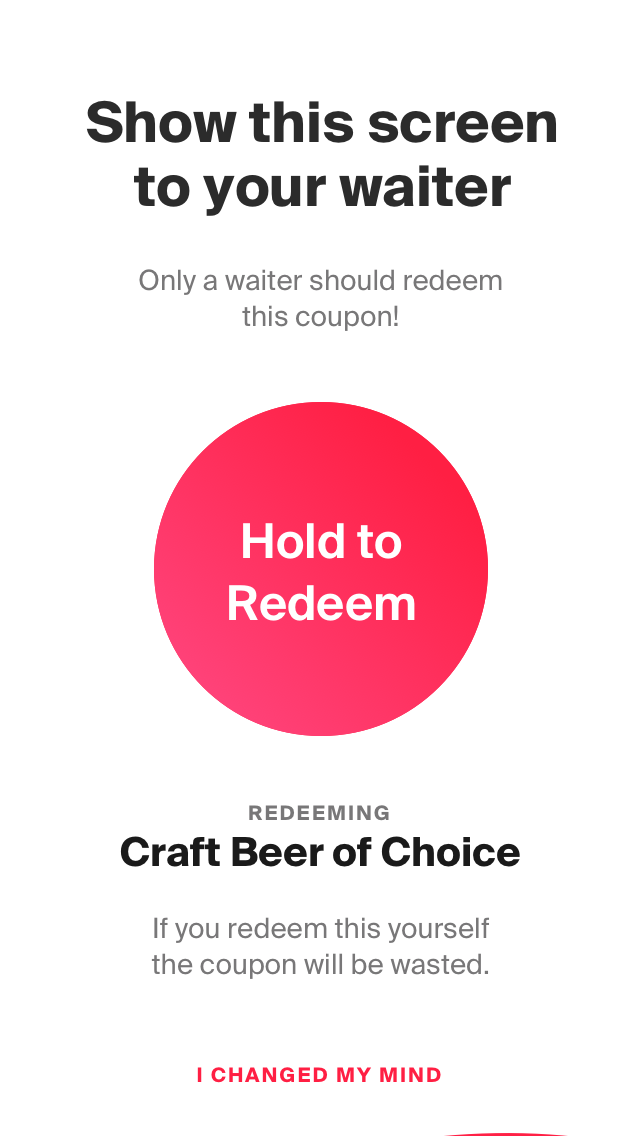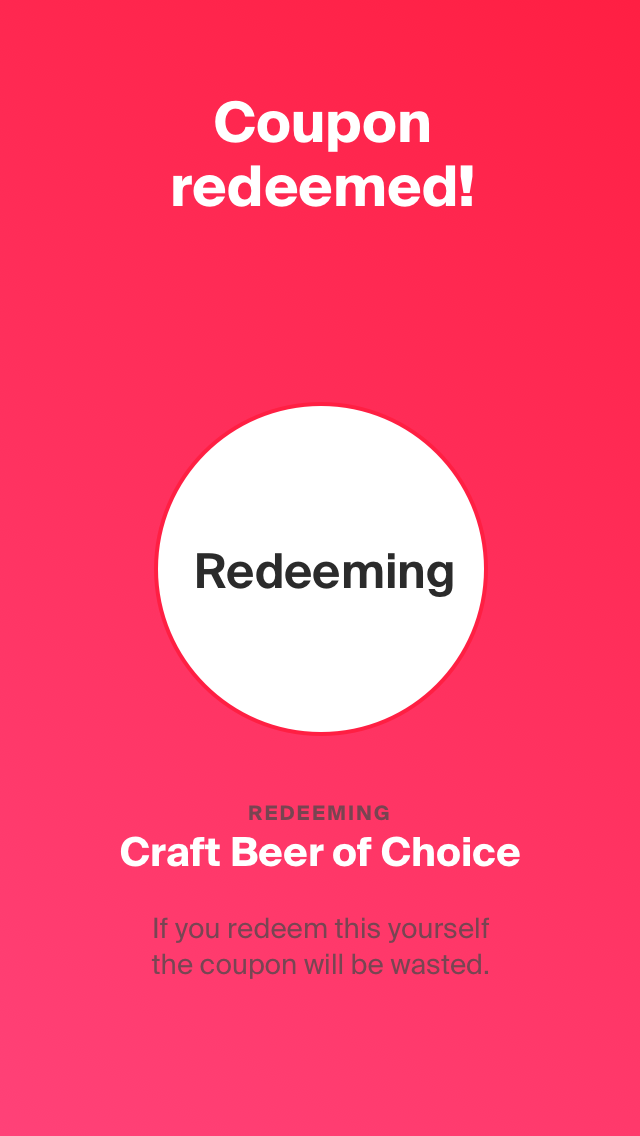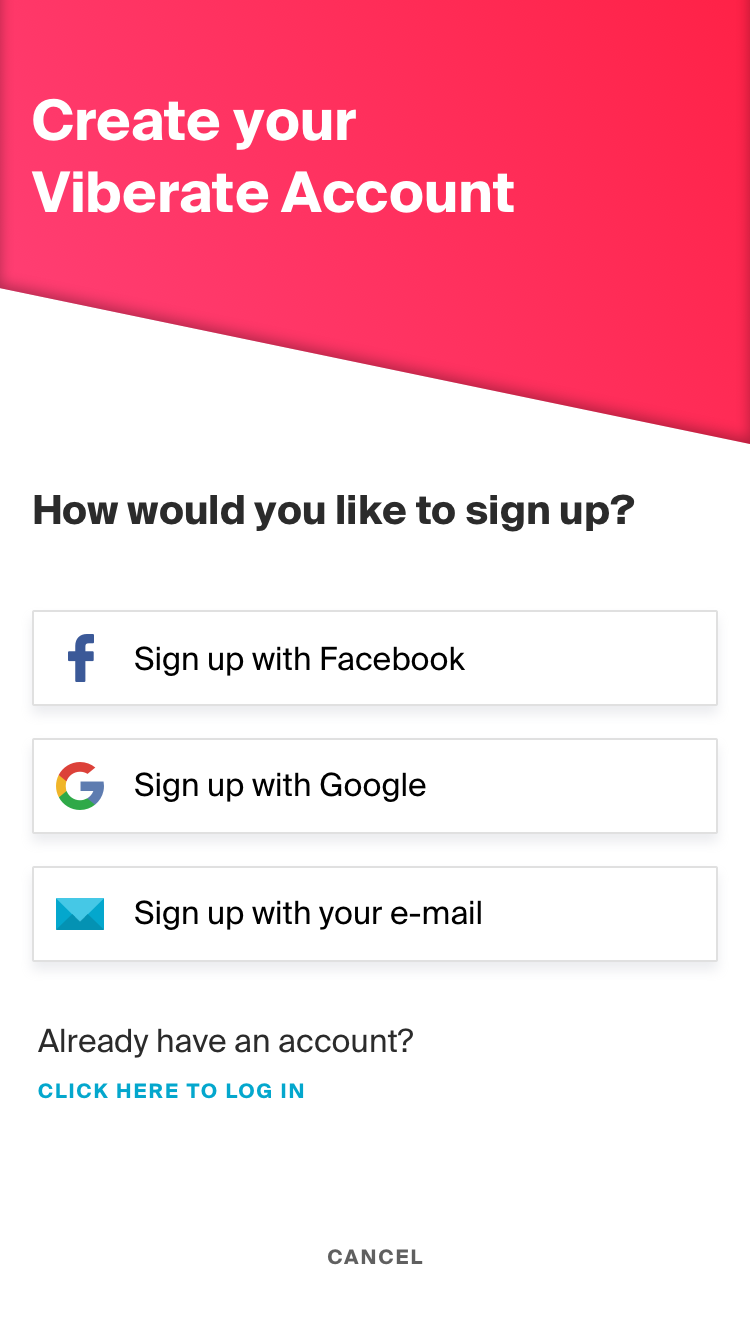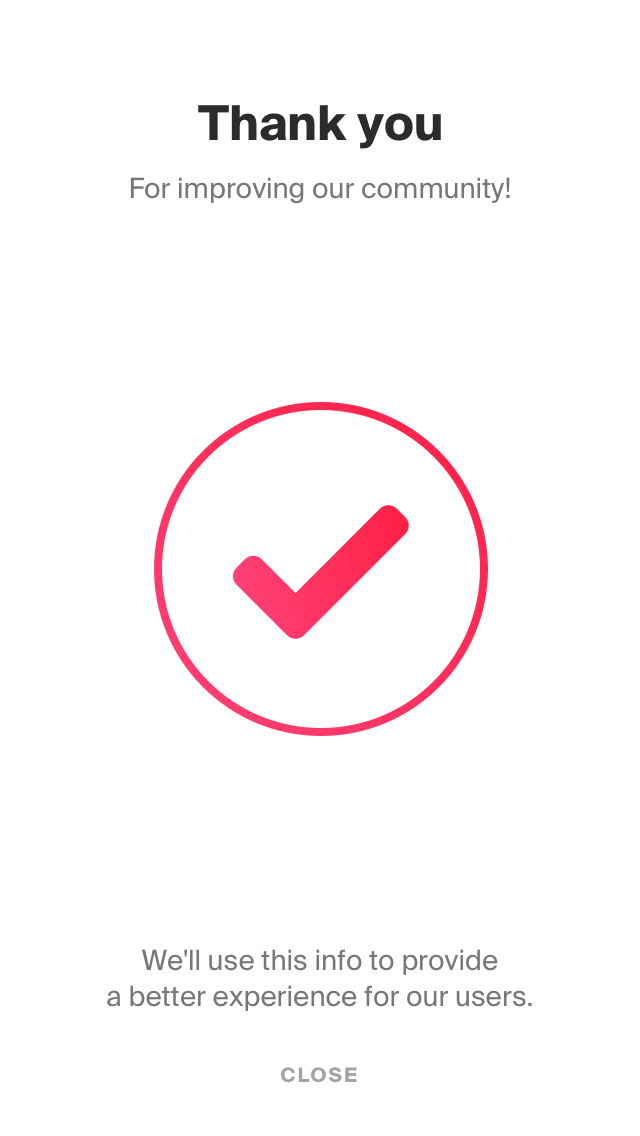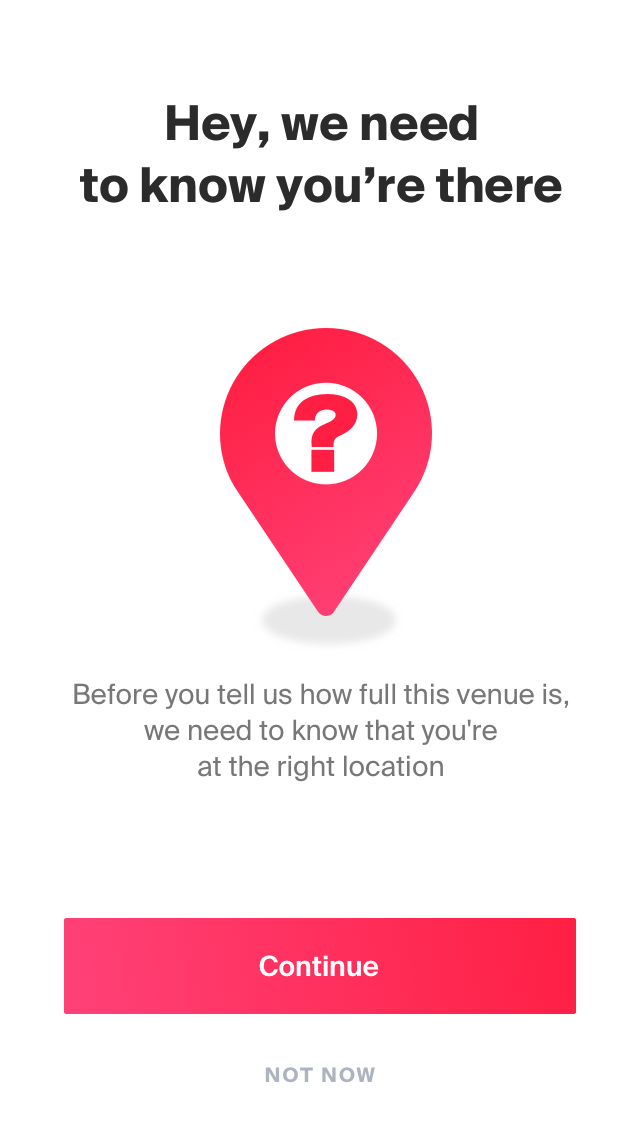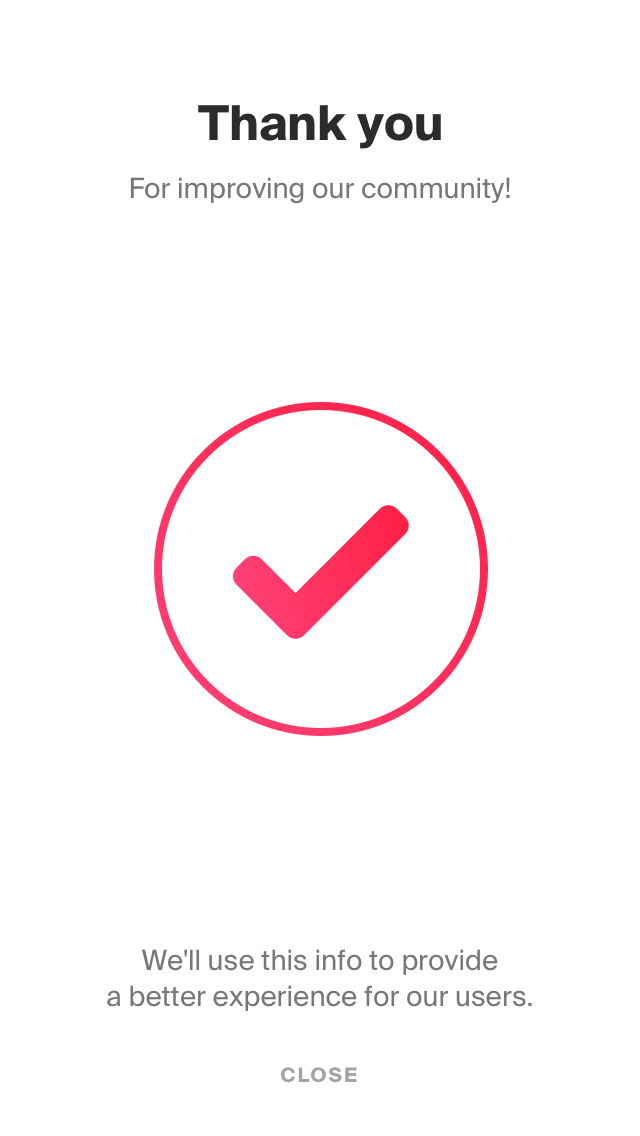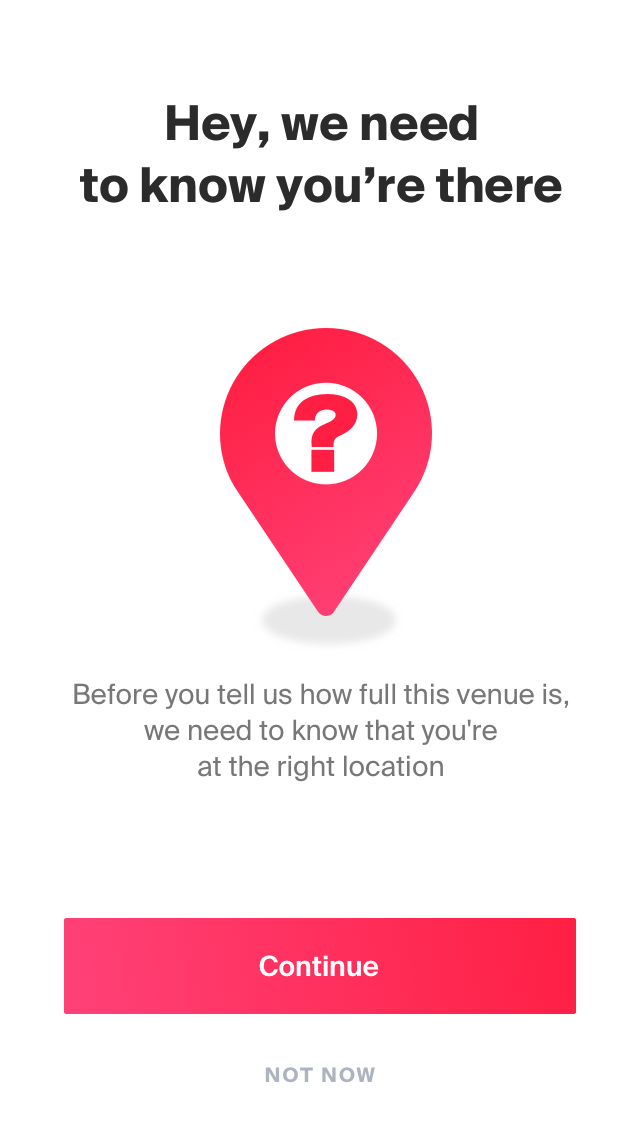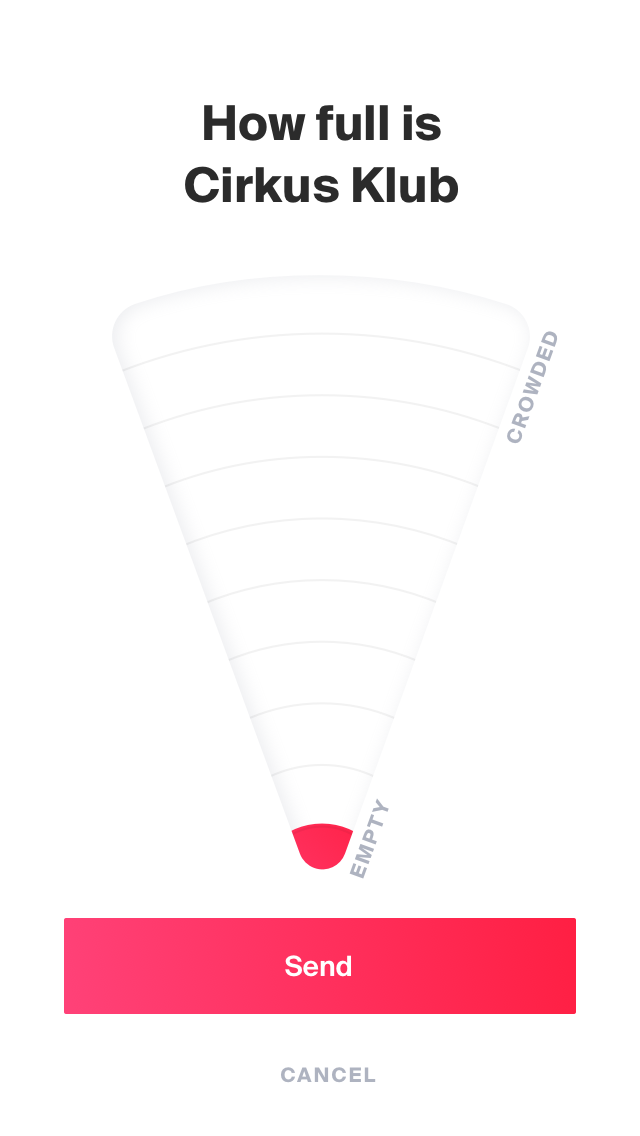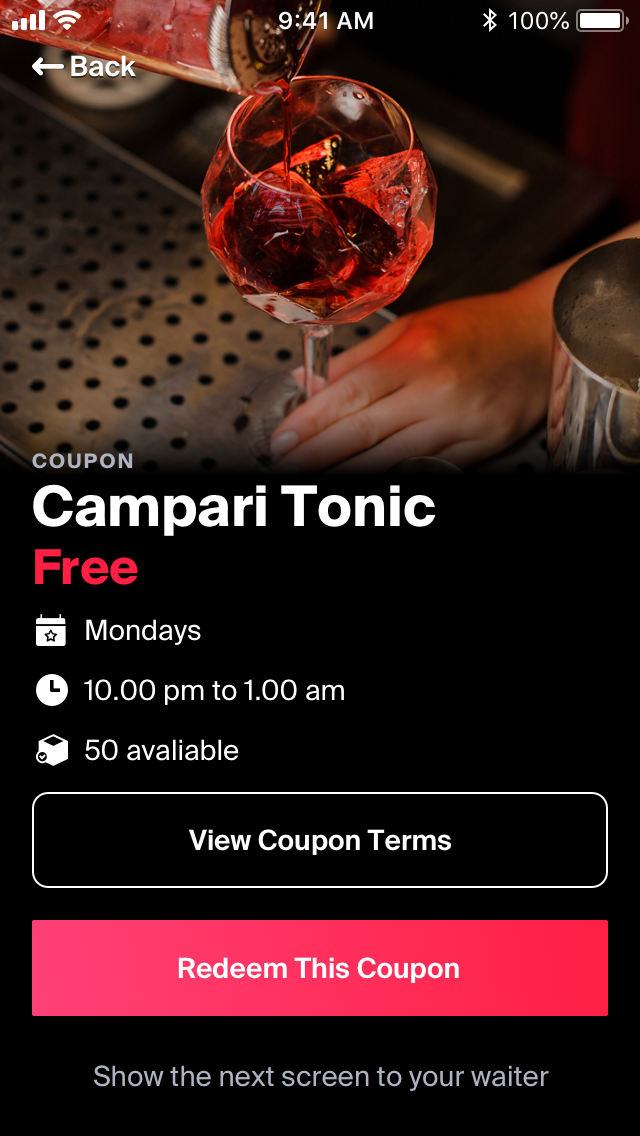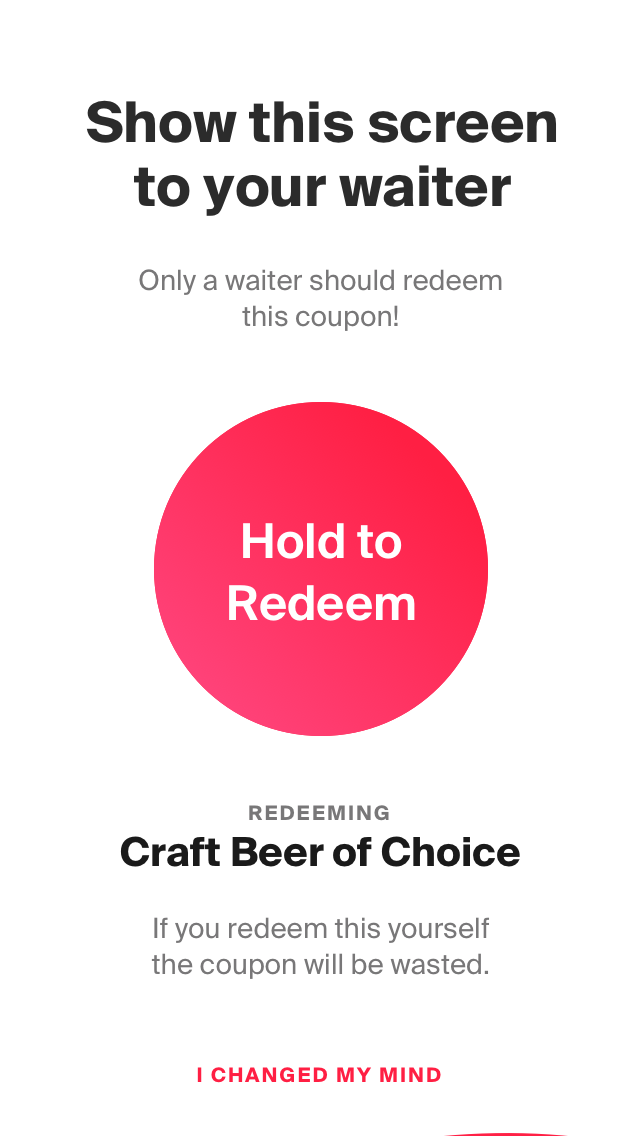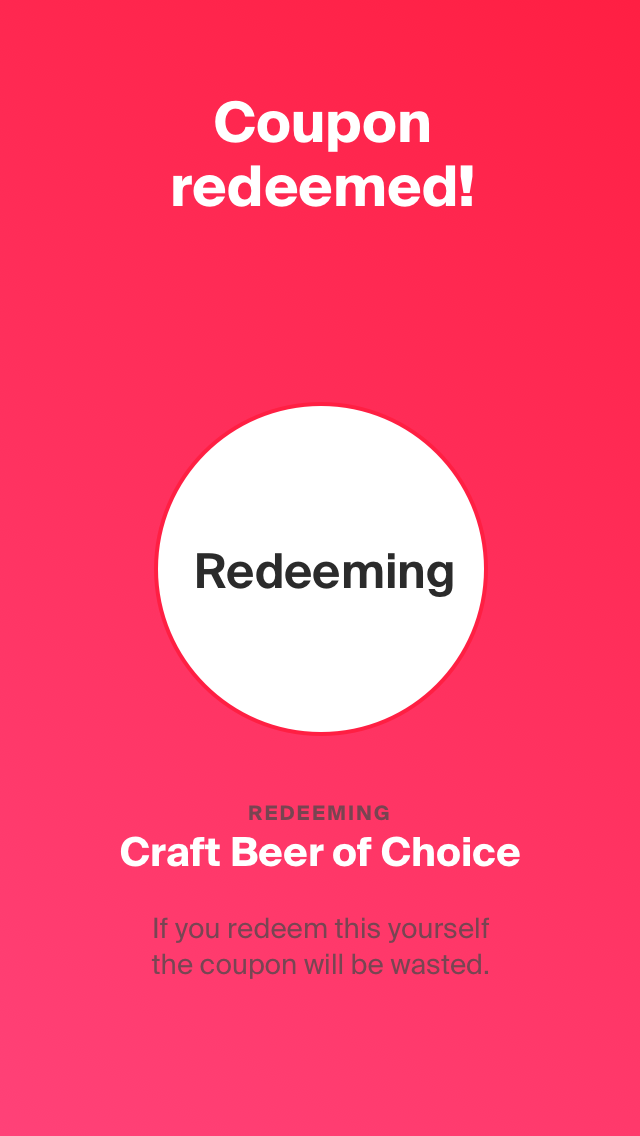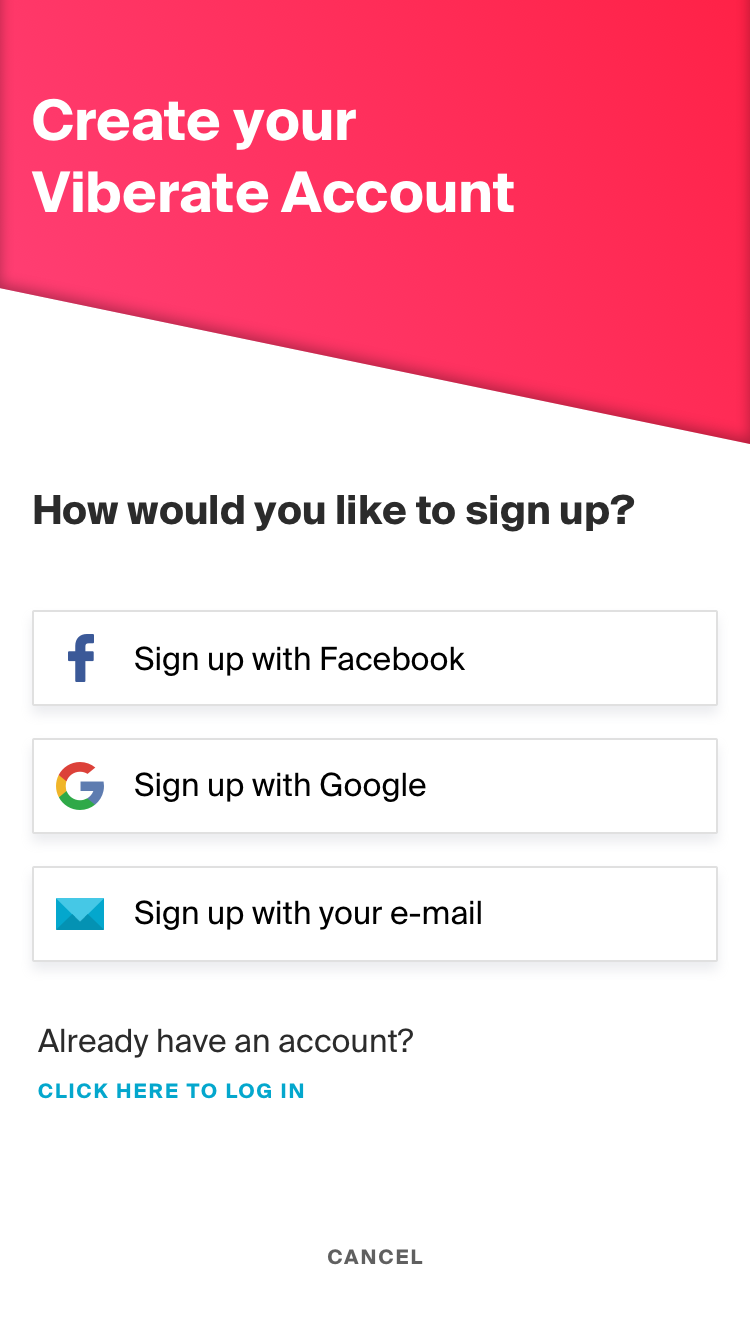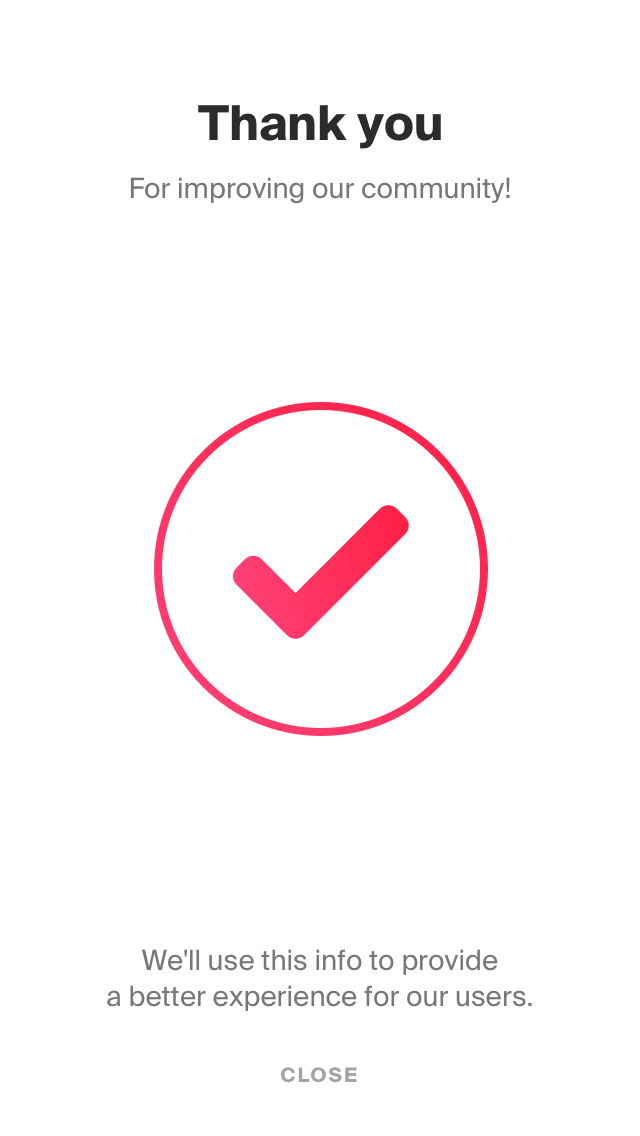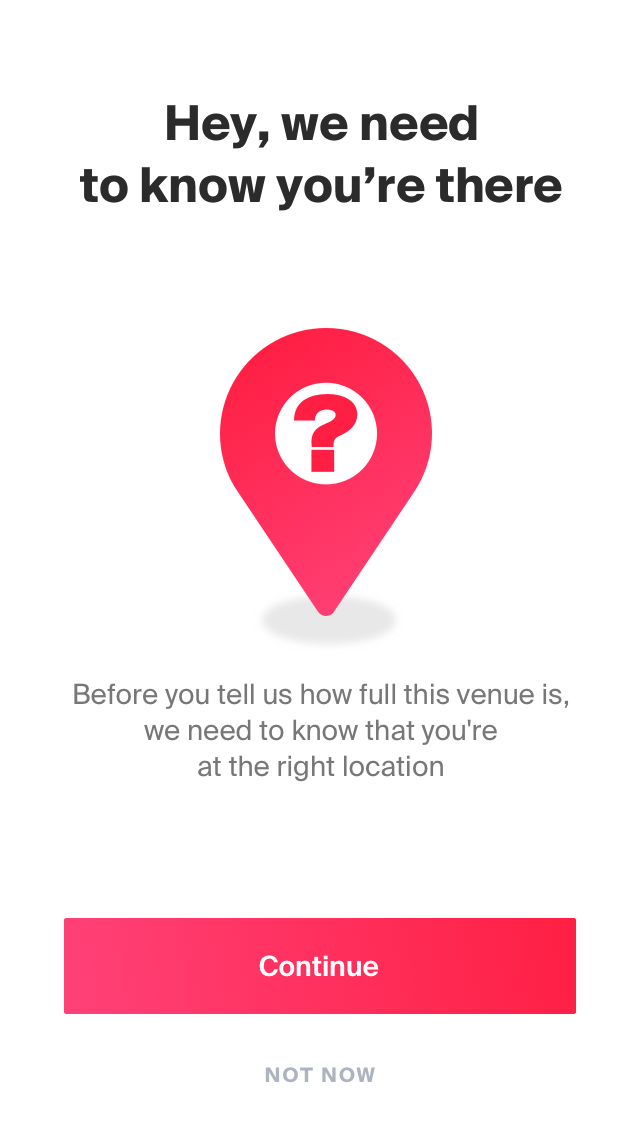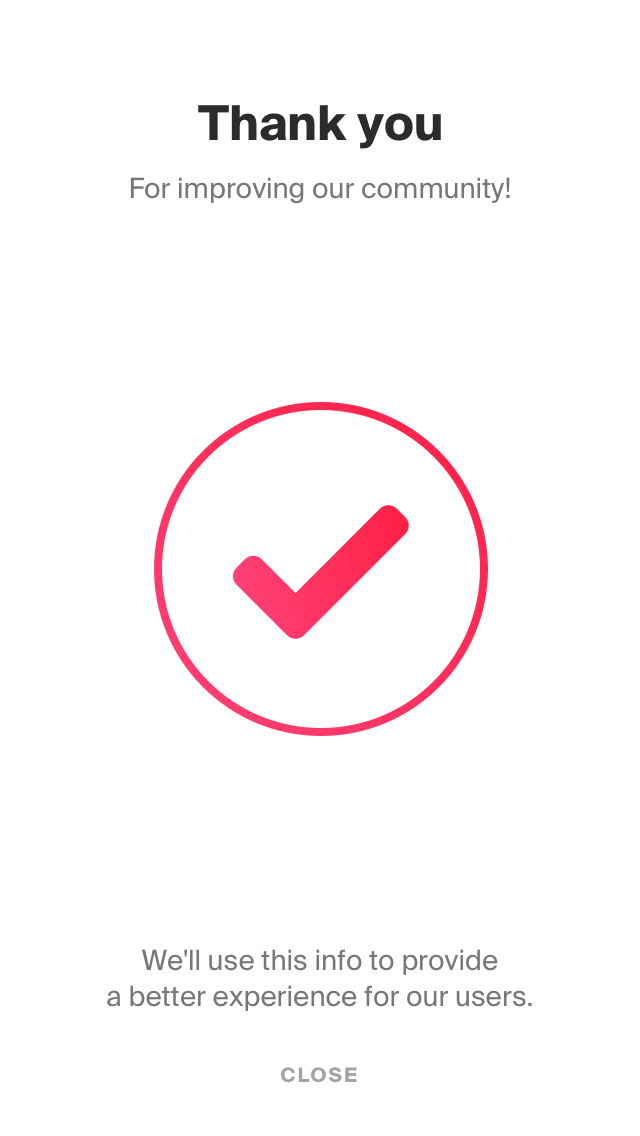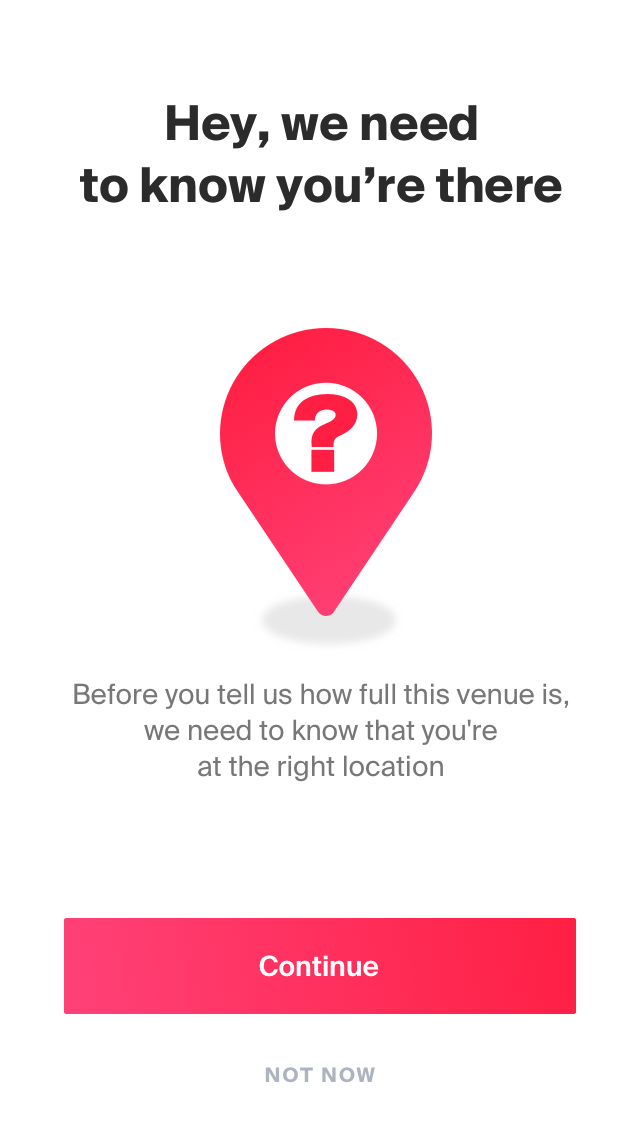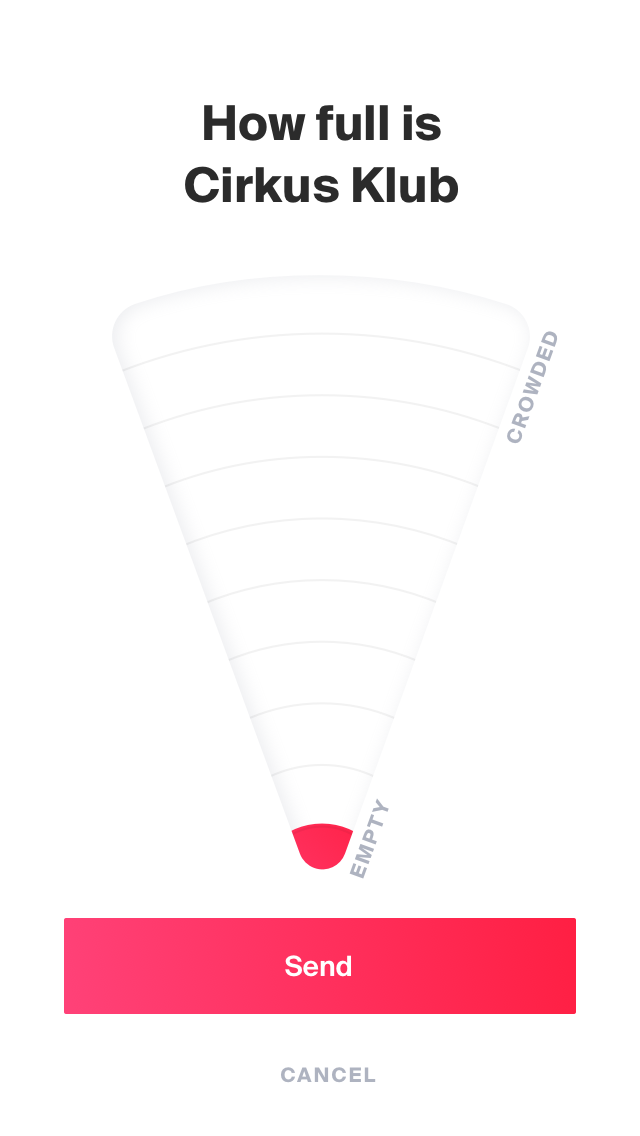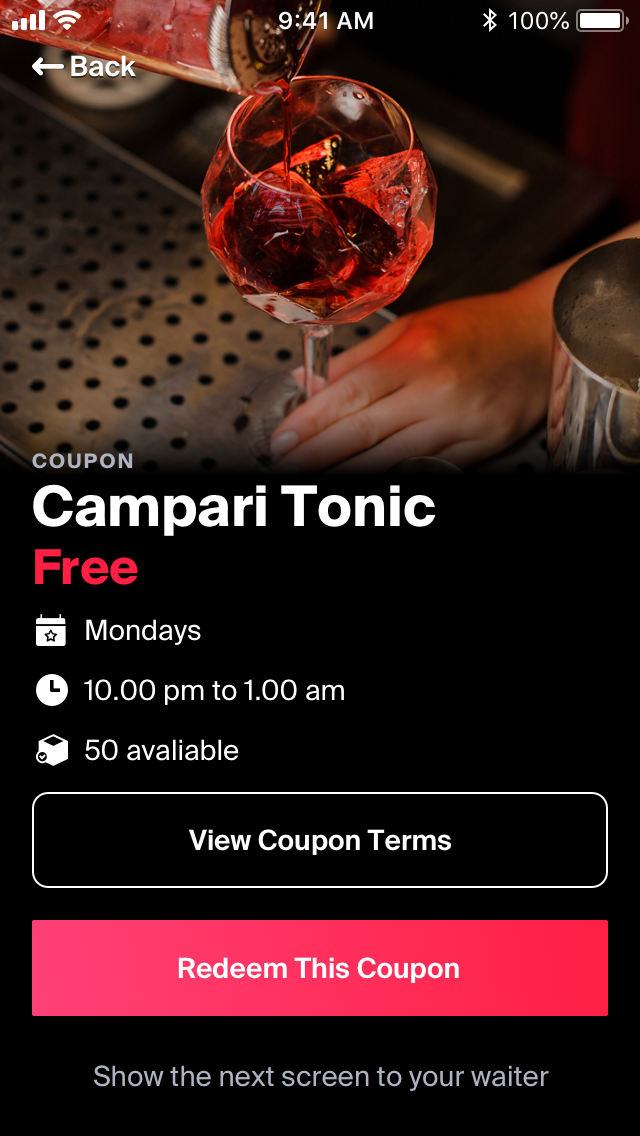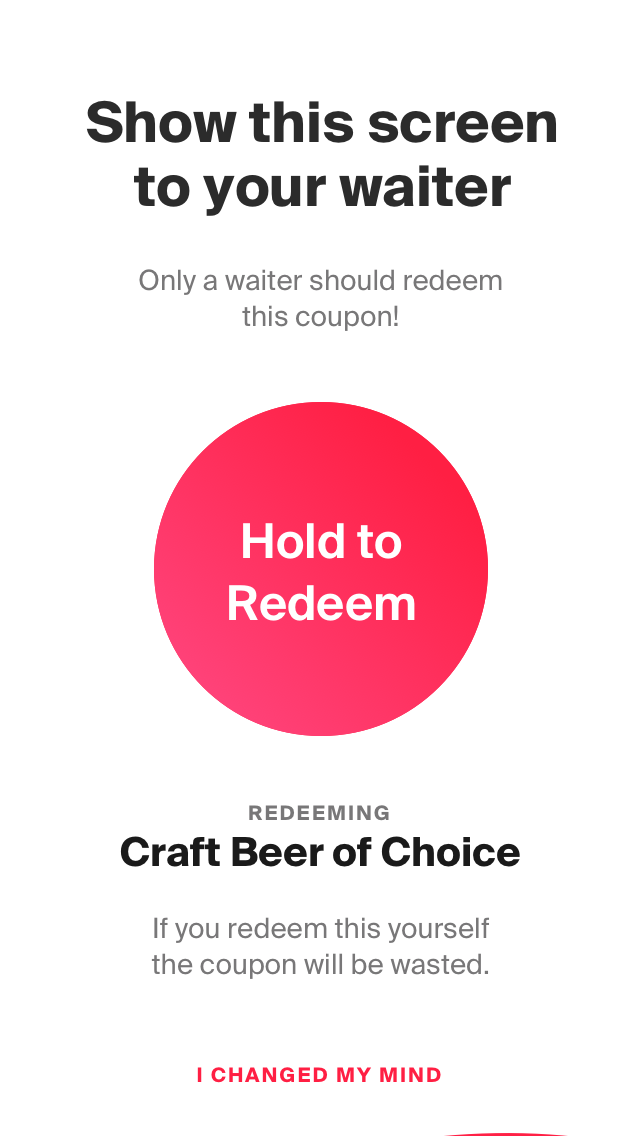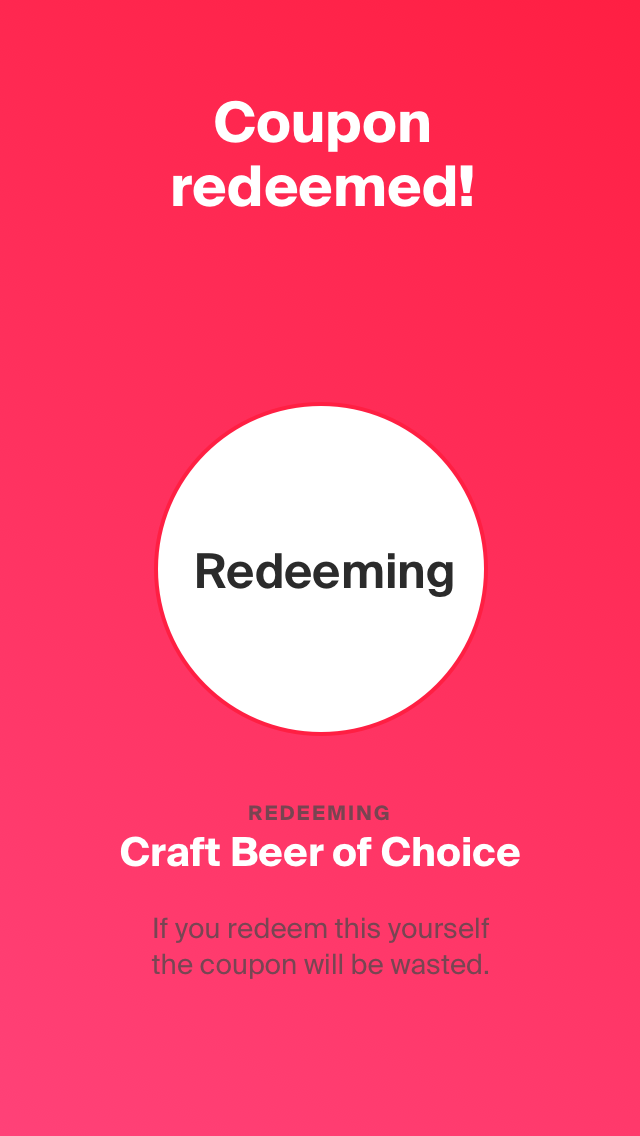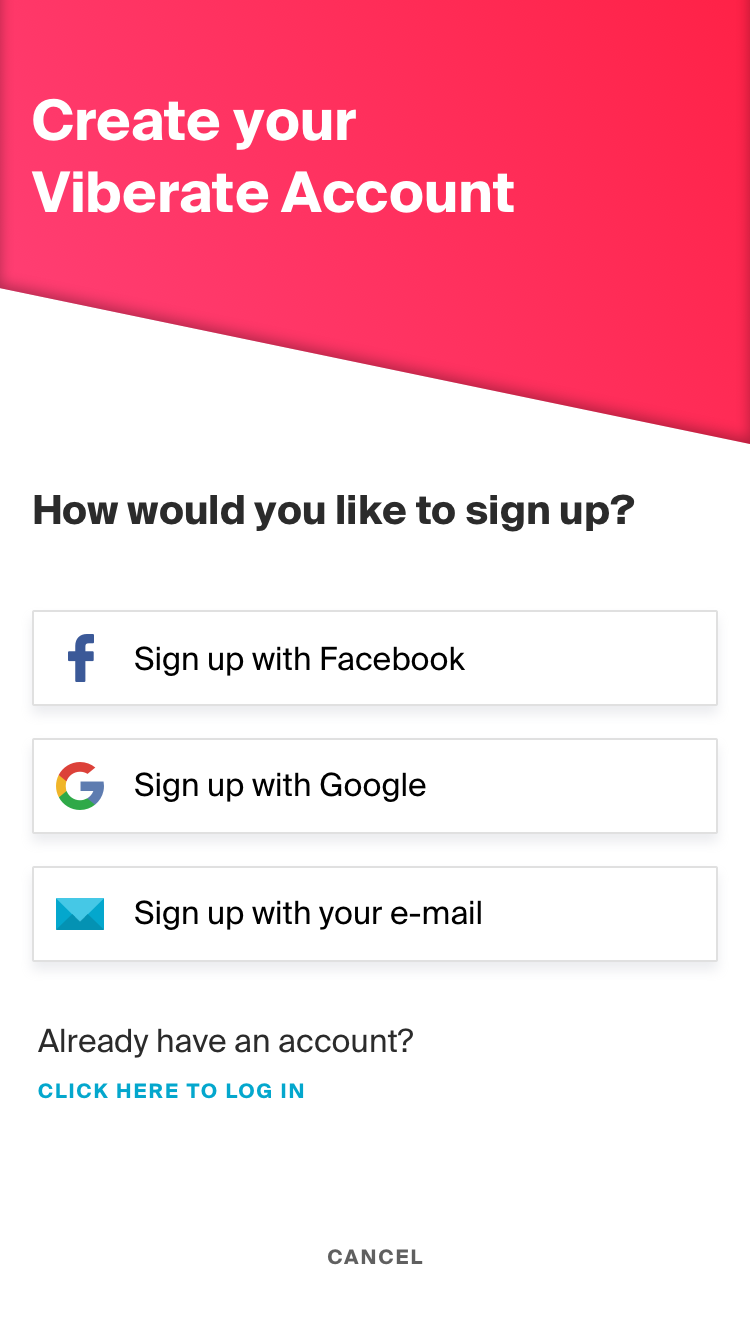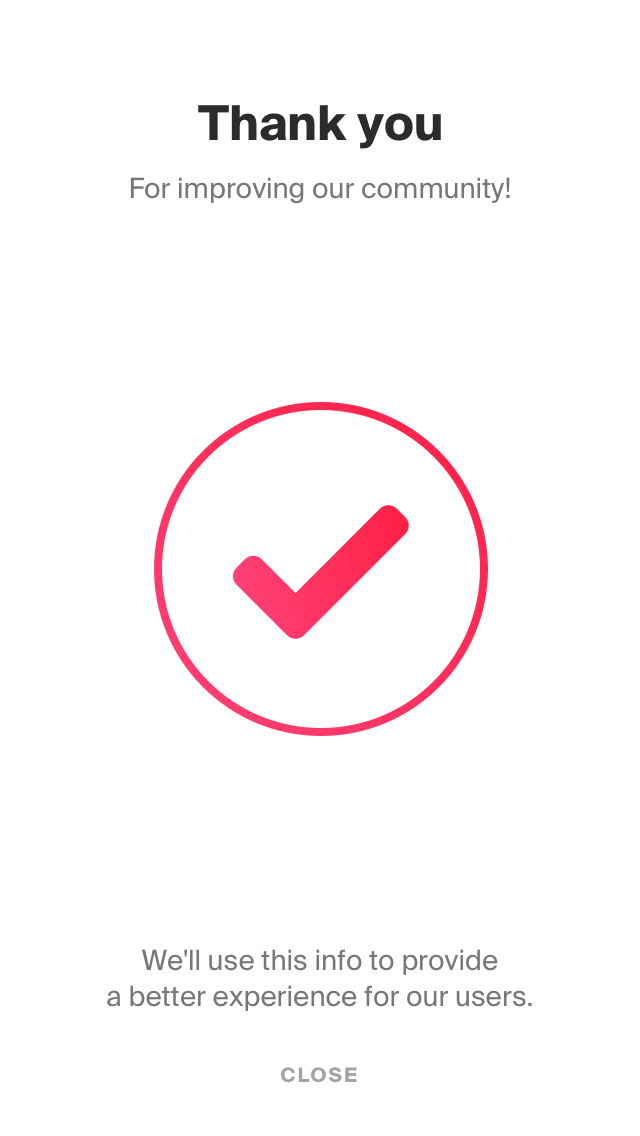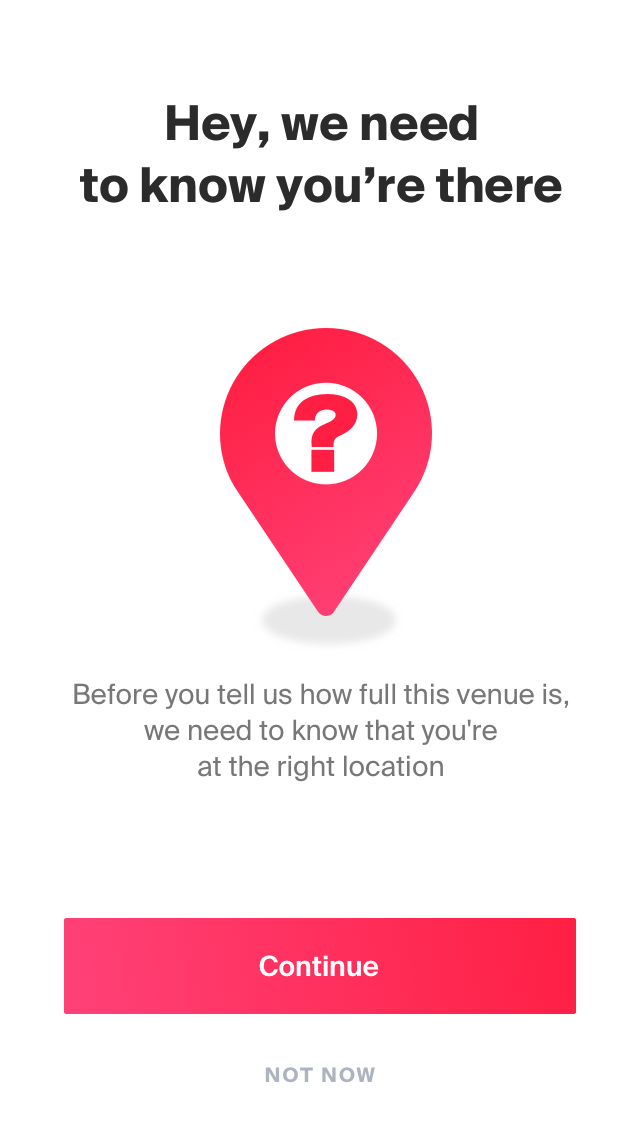 User Testing
Despite my protest, it was decided to test this app when it was almost fully developed with the use of beta testers, this approach ended up costing us time and money and prevented us from discovering usability issues ahead of time. Ironically this was done to save time.
The testing phase lasted about a month or two. We sadly did not get to test all the funcionalities such as redeem coupons as users were not engaged enough even through our efforts, some issues did arrise such as a lack of search functionality, which were quickly fixed, and some cause so features such as the radar to get a complete redesign.
The testing ended in september 2018.

Final Words
To summarize this was a fun project to do, it was the first time where I got challenged with a full scope of designing such an app, there are so many things to consider and so many more you miss, it was an eye-opener if I may say so.
Sadly this version was scrapped. Partially because the leadership changed it's mind about the design, partially because our main feature - coupons did not quite take off in the beta phase.
The new version was launched in 2018, but it has been discontinued. Probably since 2020.