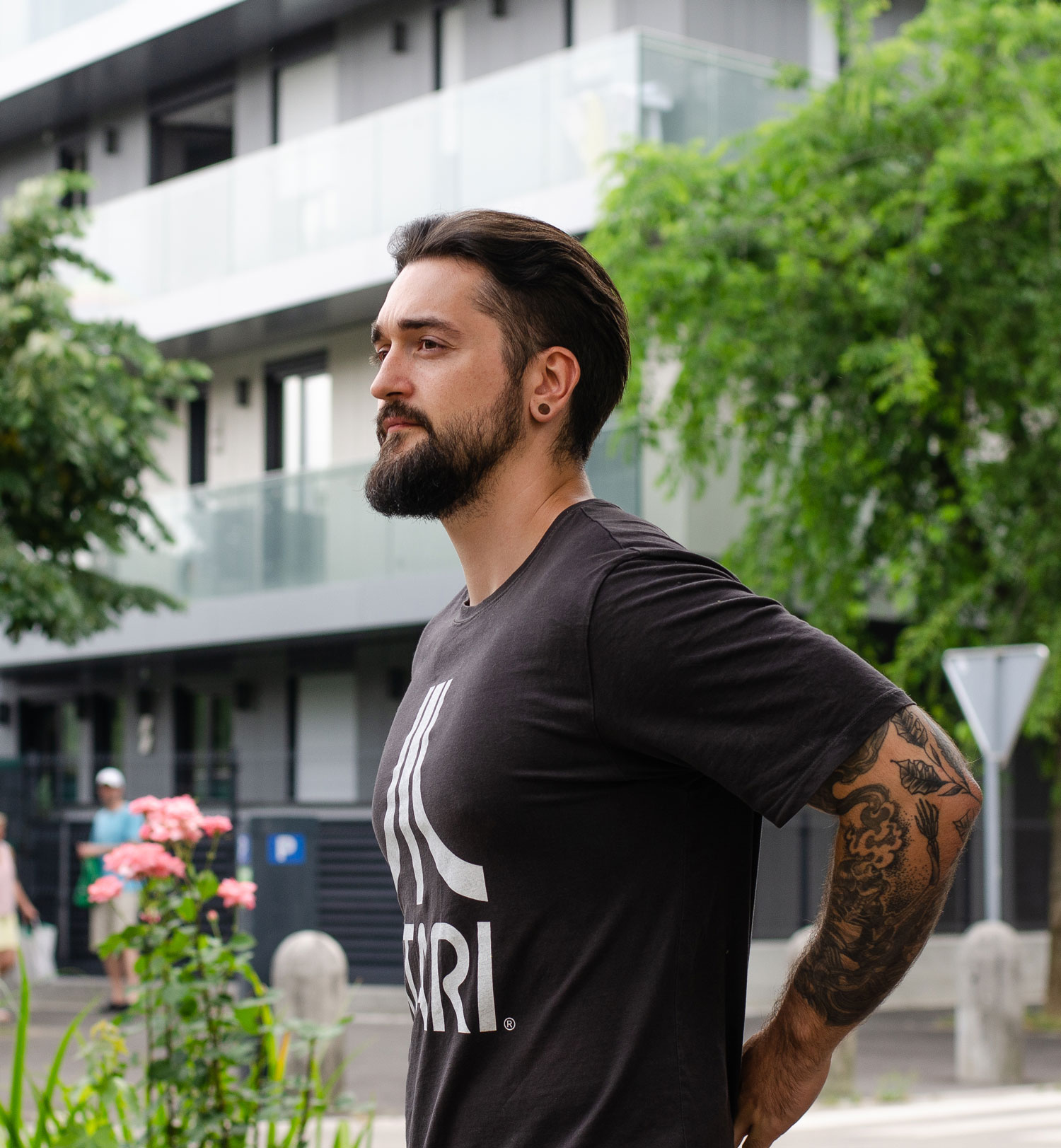 Matjaž Muhič
UX/UI Designer
Blockchain Alliance
Europe Website
Collaboration Pays Off
Introduction
This was one of those projects that needed to be done yesterday. Our CEO was one of the founders of BCAE, so we got the assignment to create a members page where a blockchain based company or members could see events and/or apply to become a member of the Blockchain Alliance Europe.
This project was done in tandem with my good friend and co-worker Timotej Škrlec. We split the workload. And my job was to develop branding and Art Direction of the whole site and Timotej was the one in charge of implementing the designs. We split the work around 50-50 and frequently had debates about the direction we were going.
The project was done in two weeks + another week or so for the developers to do their magic. So most of the usual steps were completely ignored. Such was the will and the need of our client.
In this portfolio case, I will try to focus on the parts I had the most involvement in. The data is not final as there were none at the time of development.

UI Design
This is a very basic UI design, following no specific guidelines. Basically because of the short deadline we poured all our knowledge gained from past project to create this page in decent time.
The inspiration for the design was driven from the logo of the alliance, with corners being cut literally so the boxes gain a sort of 3D look.
The colors were based on Viberate (By request of the client) even though other solutions were offered.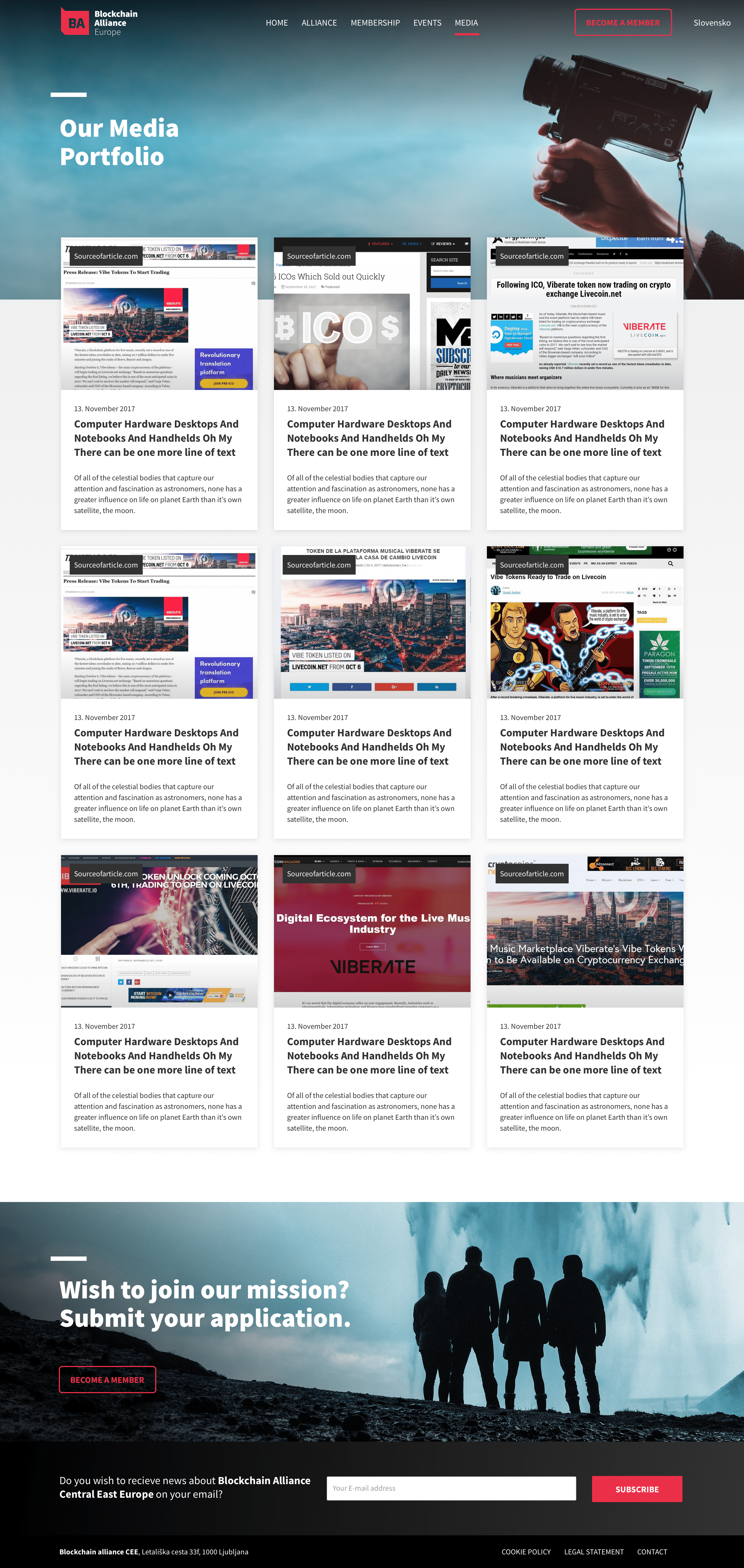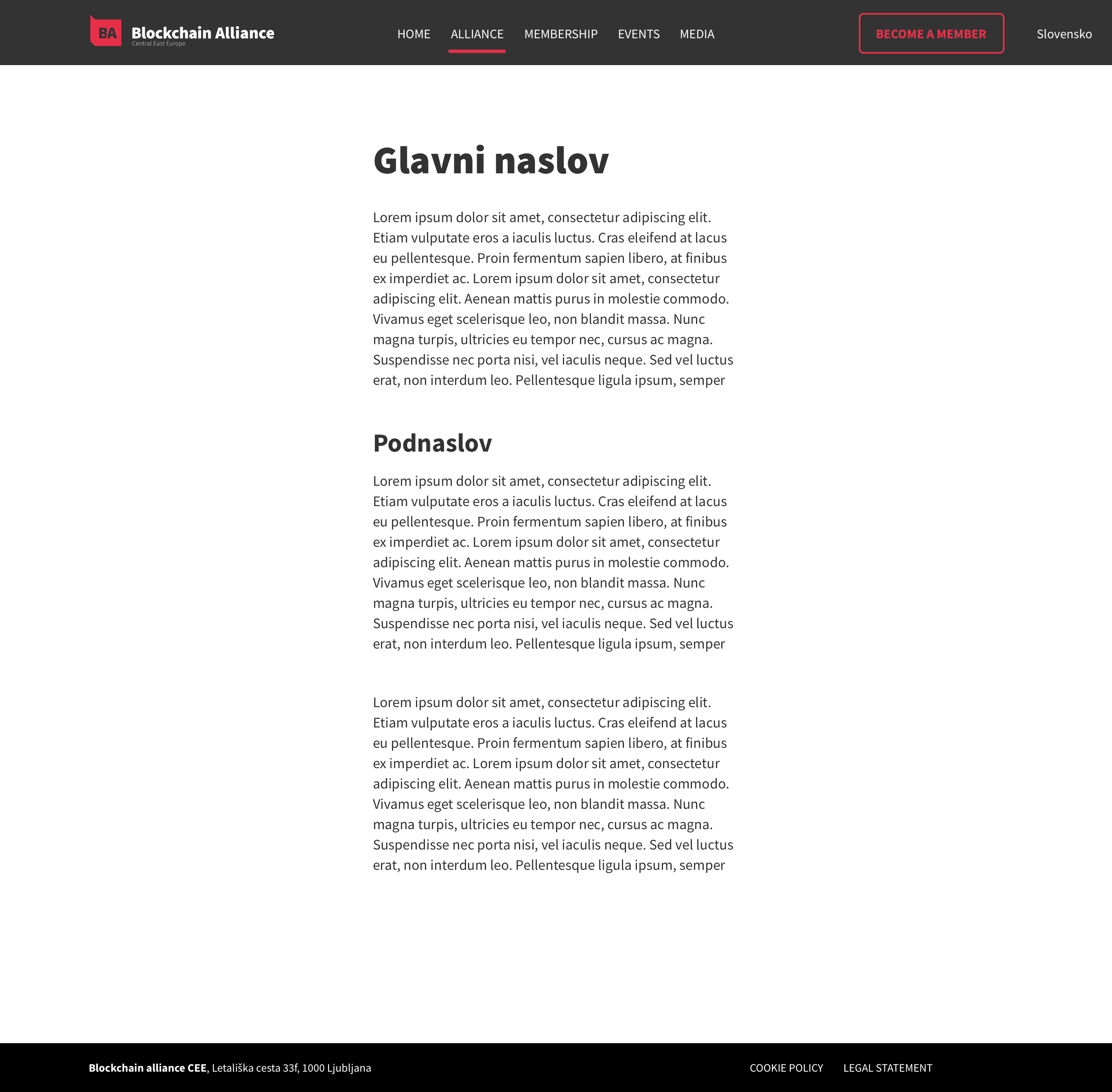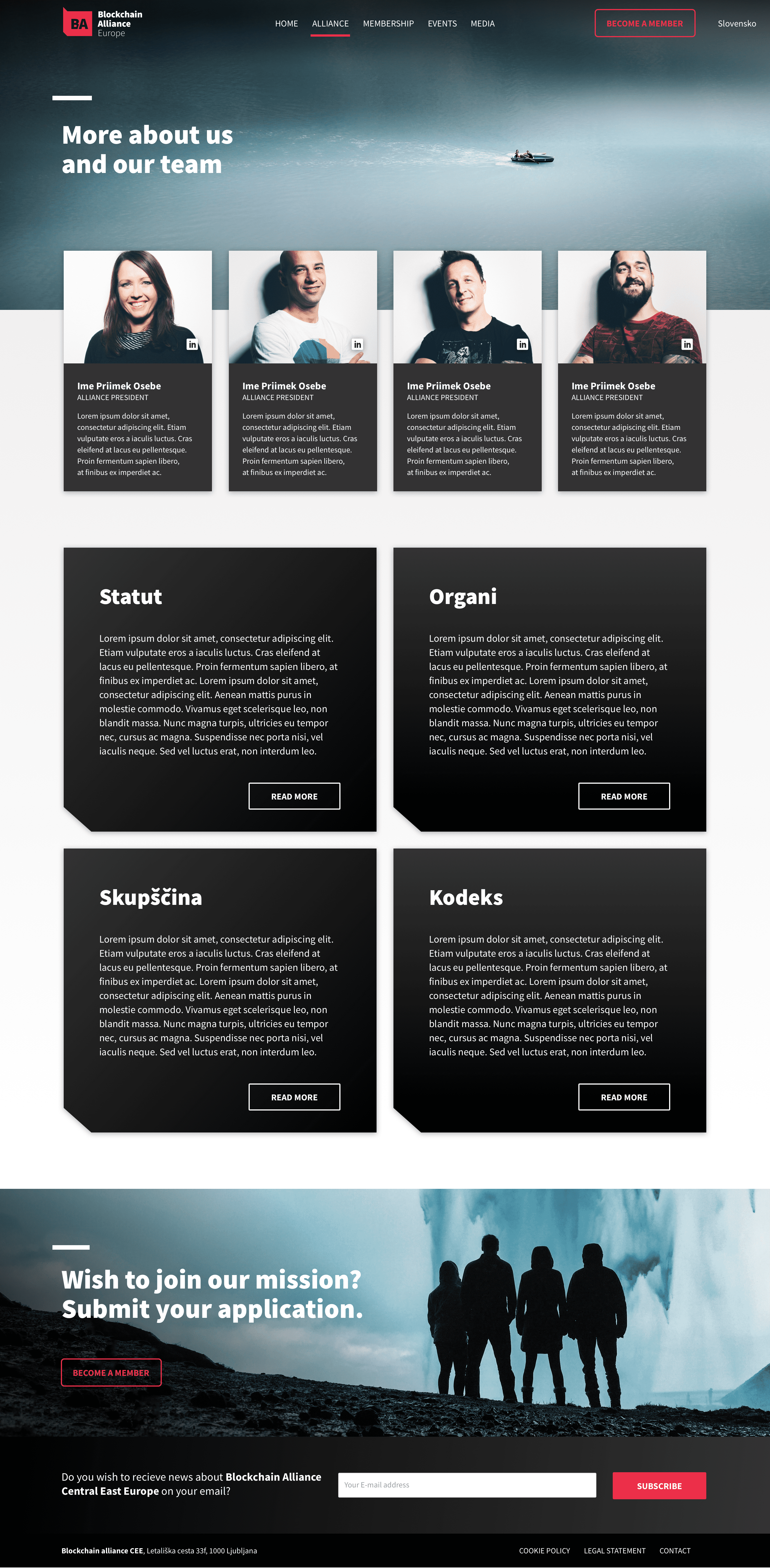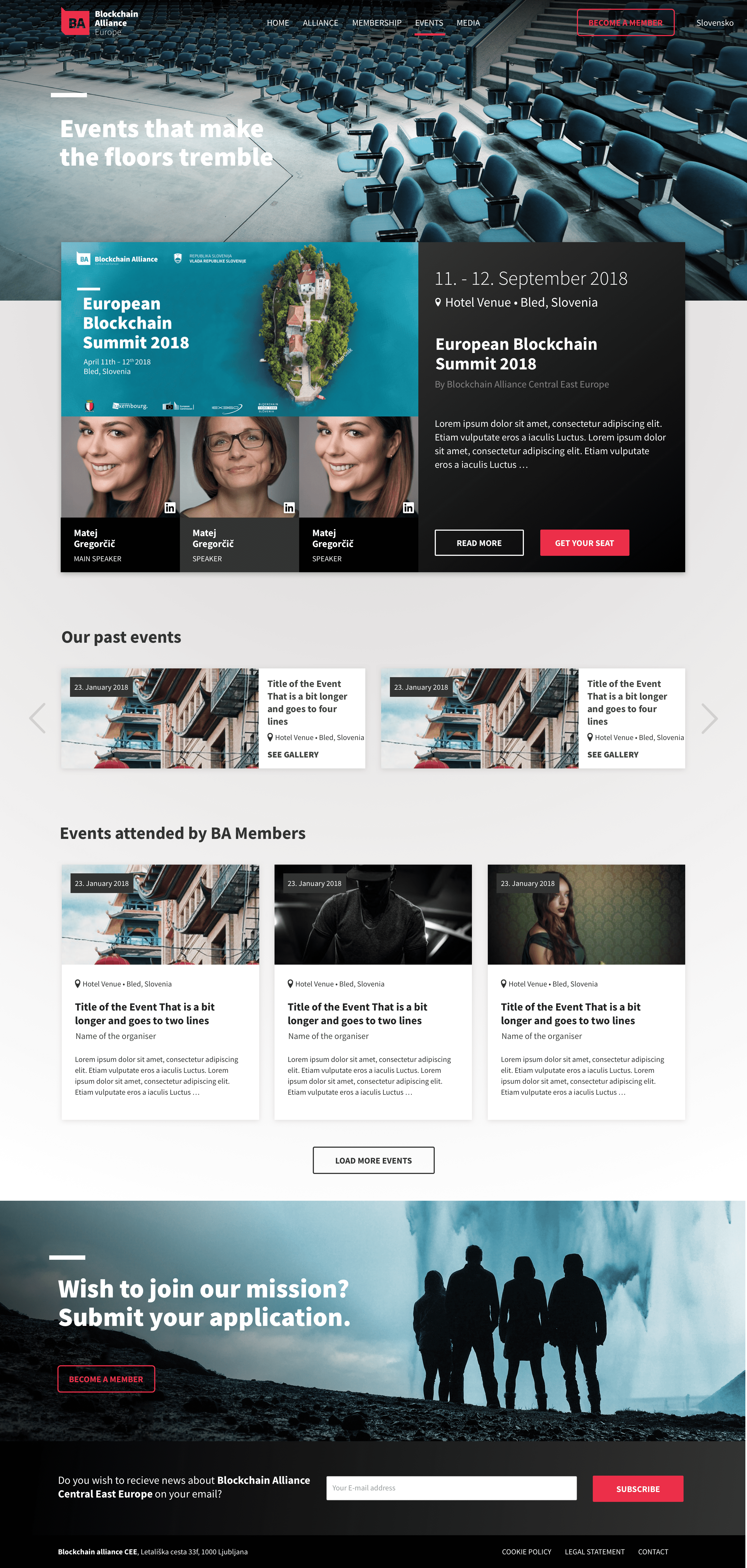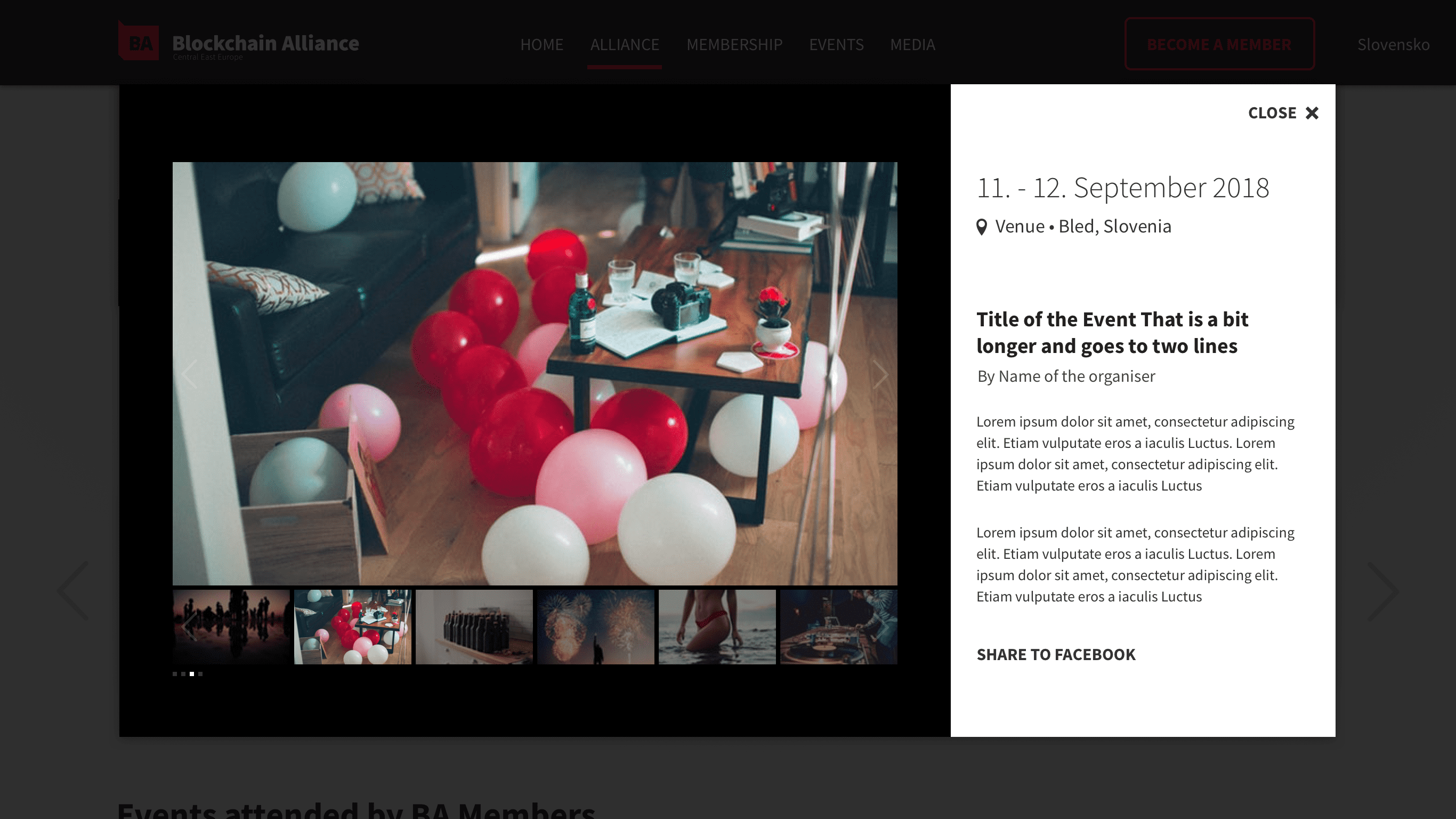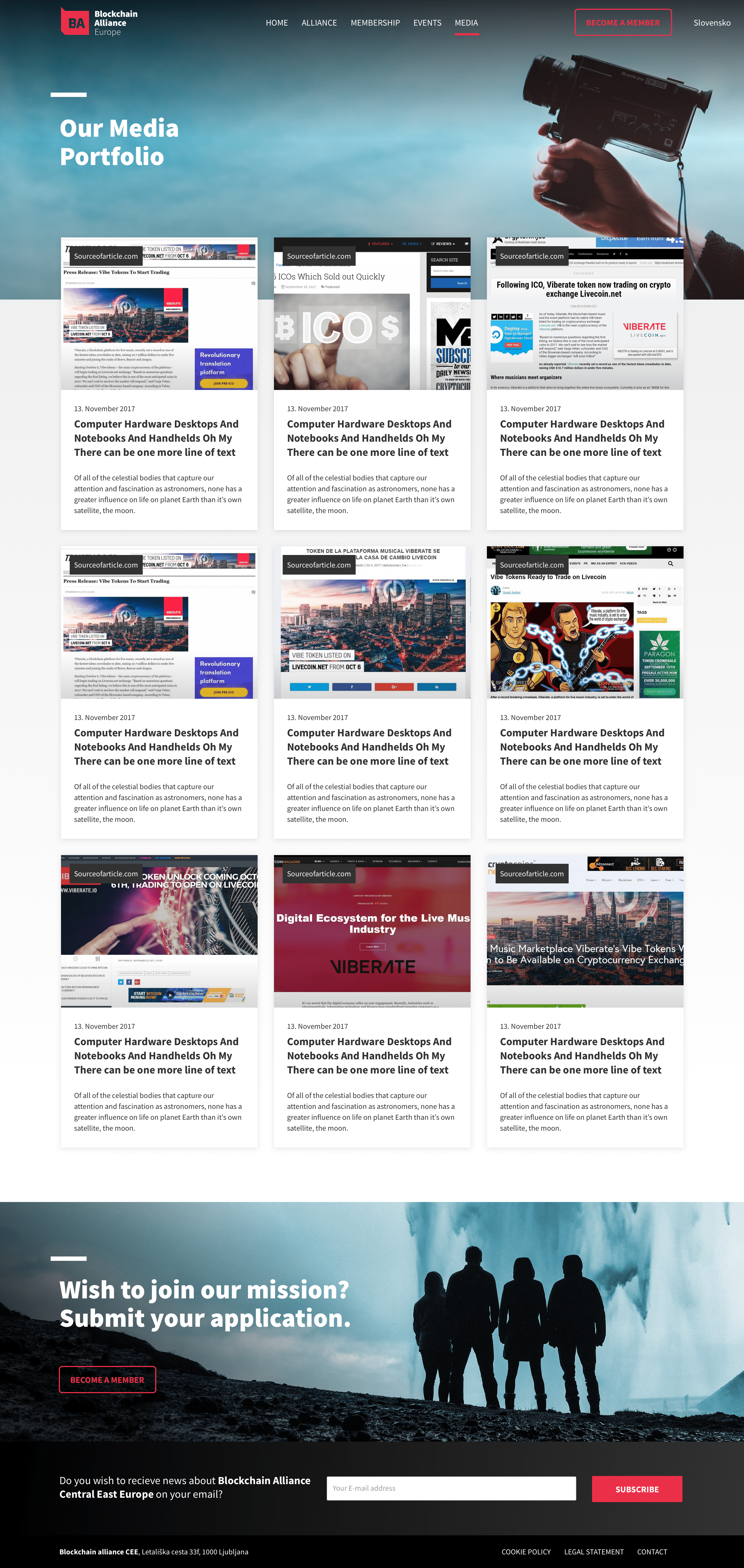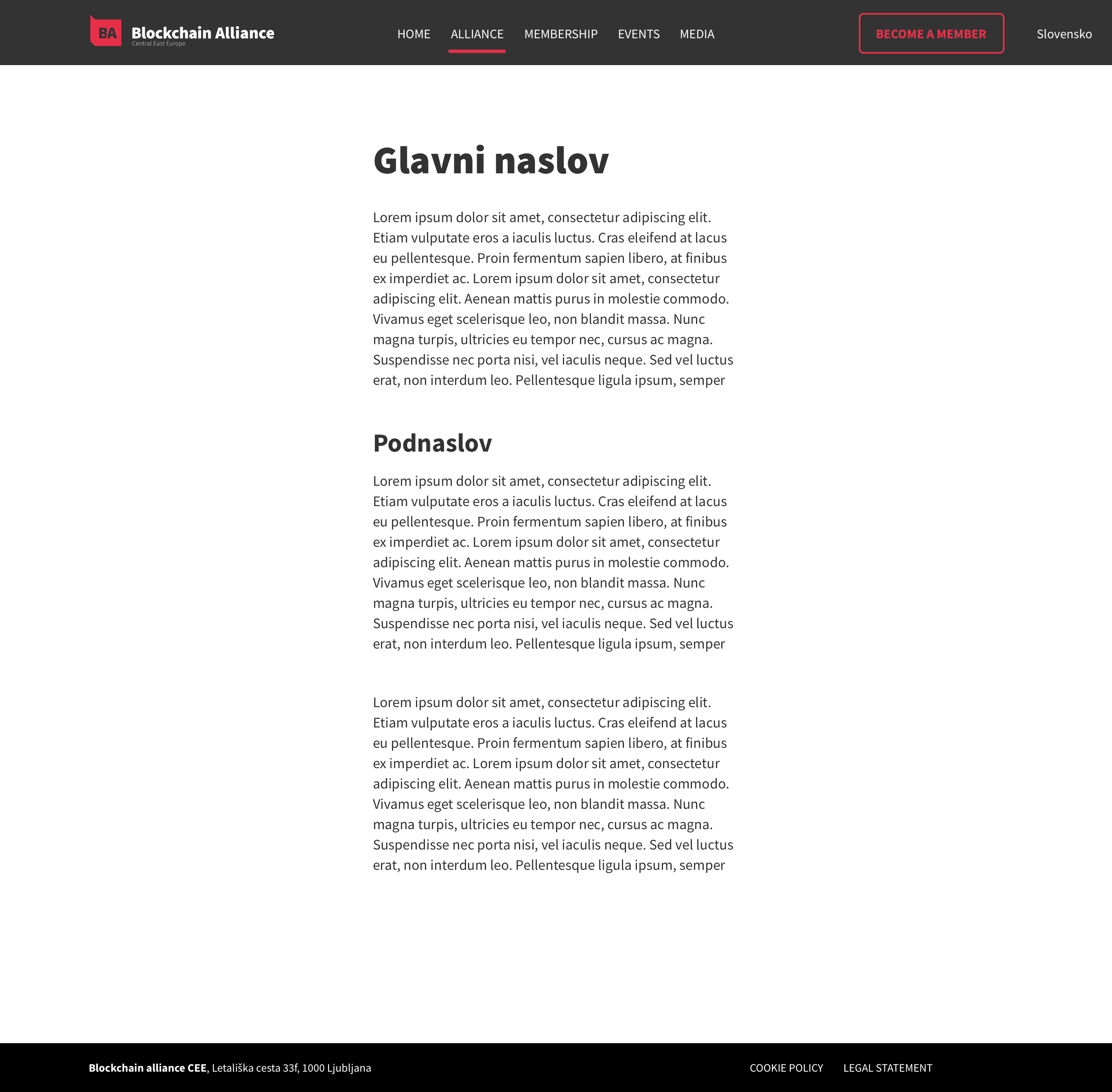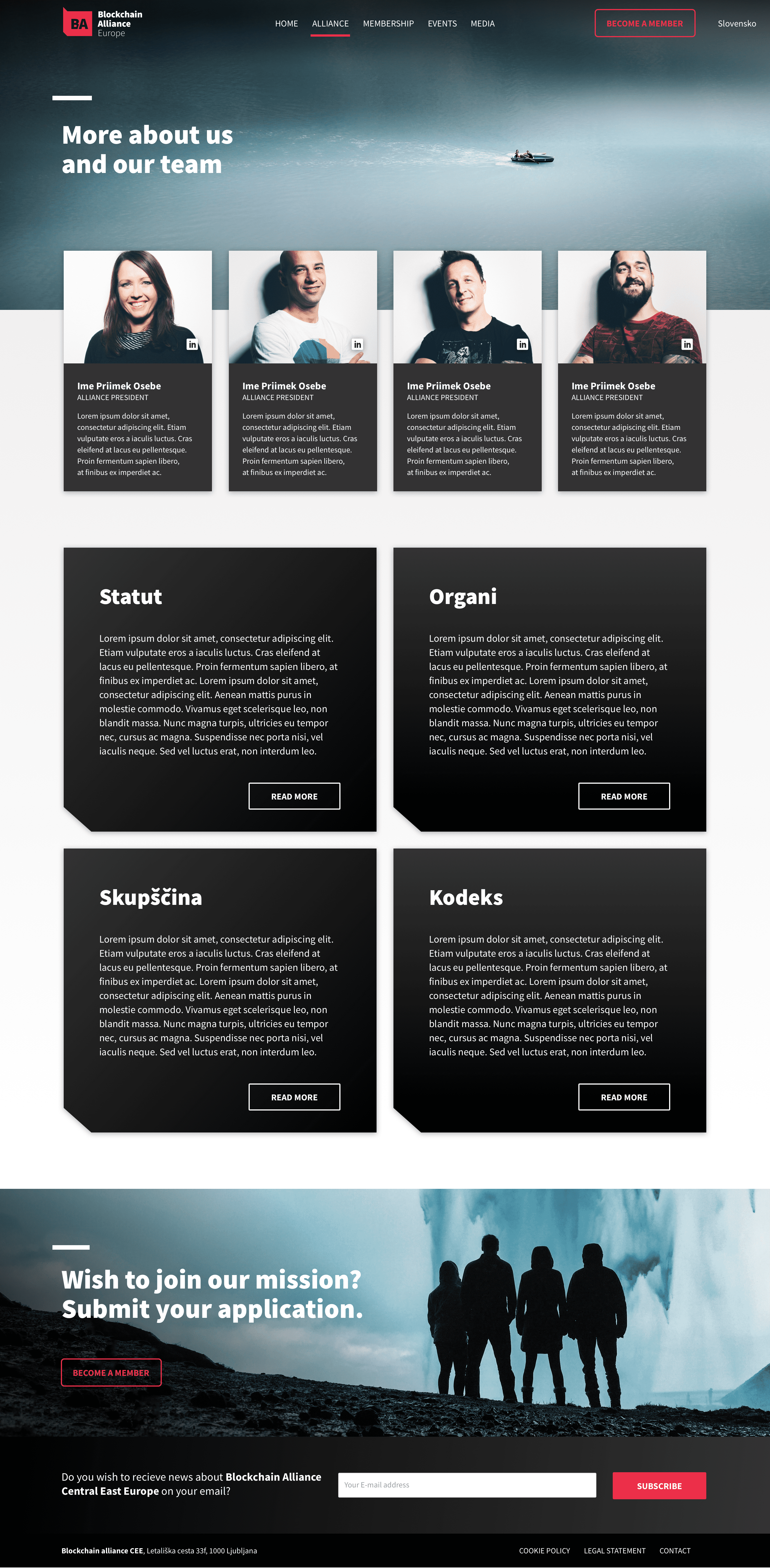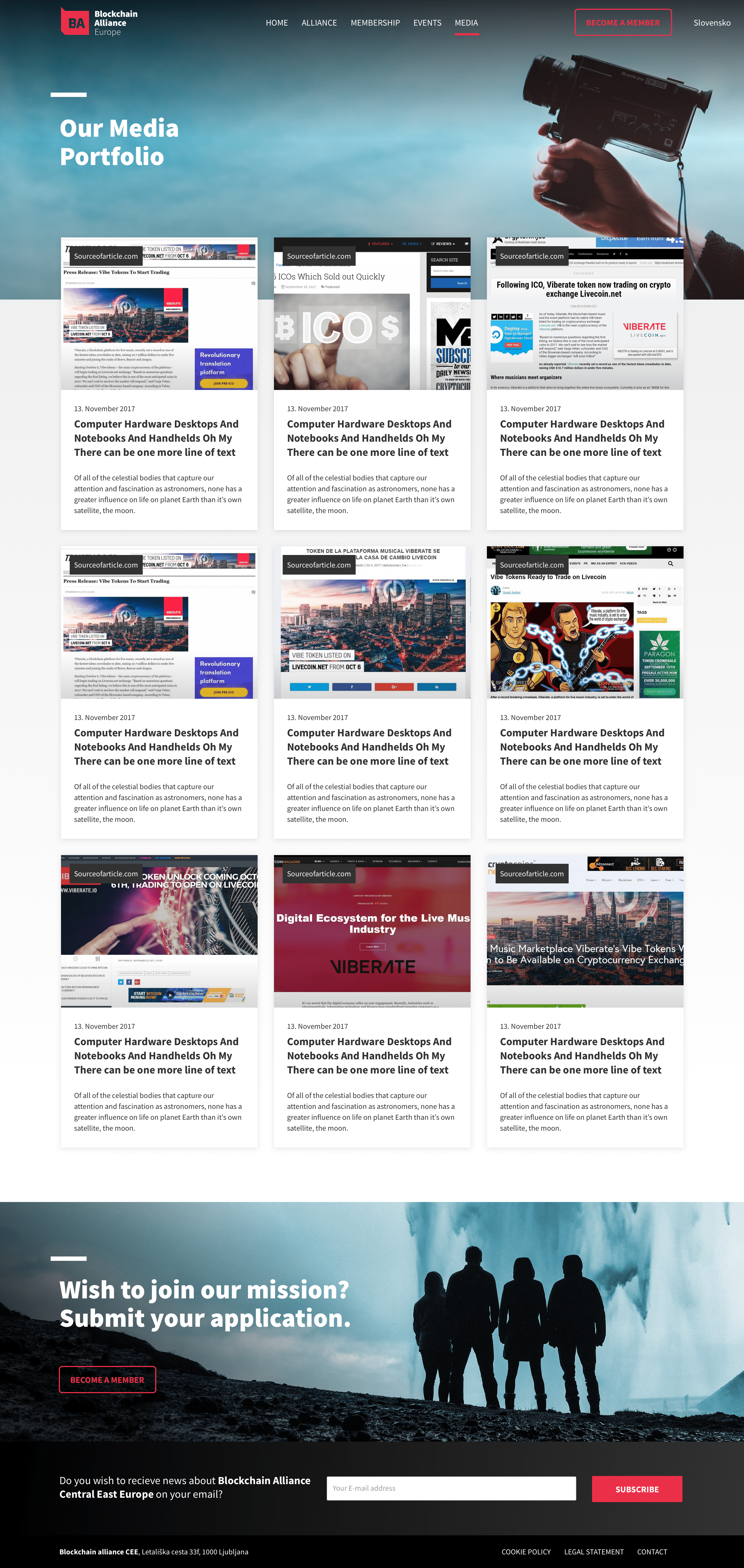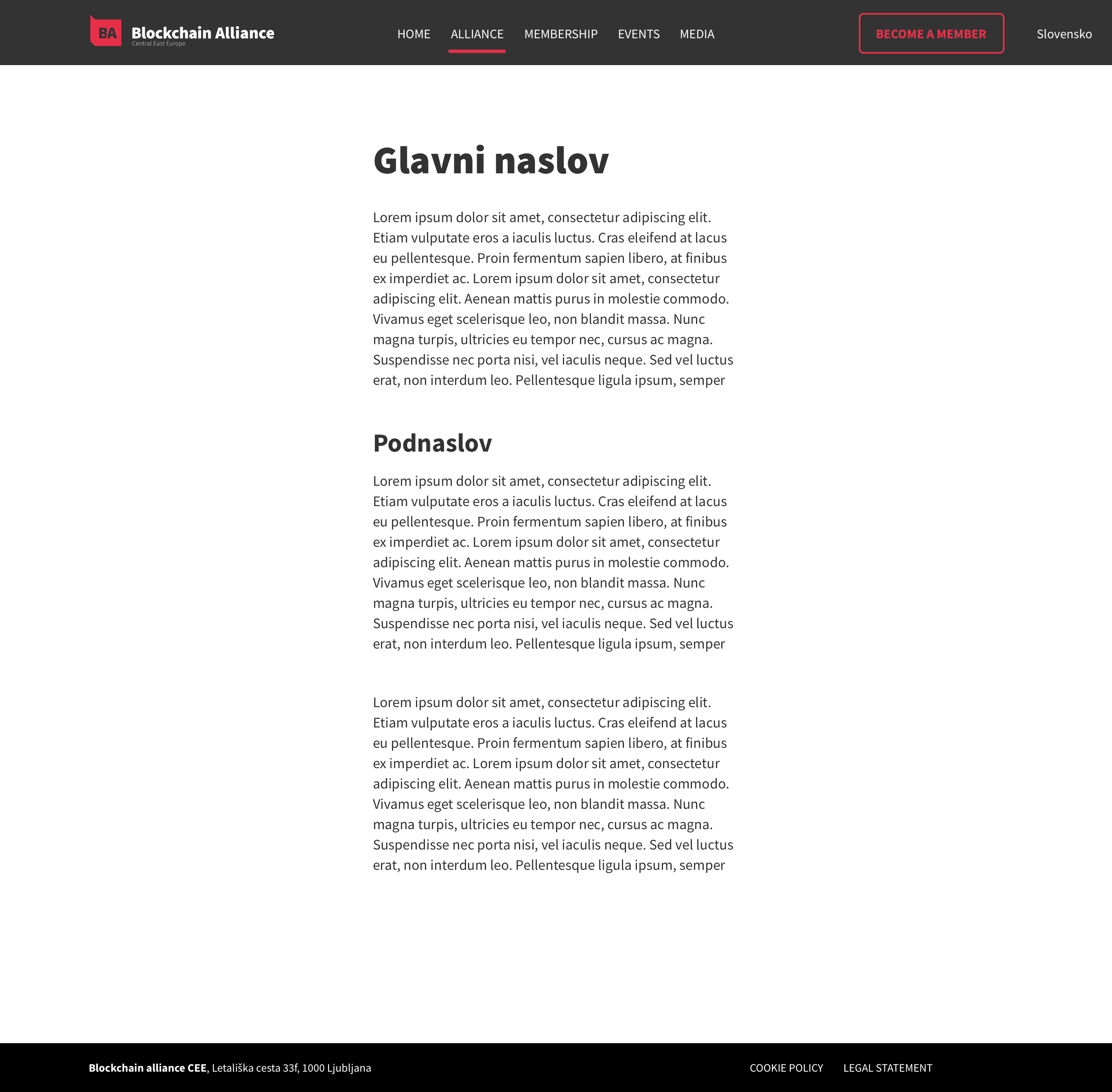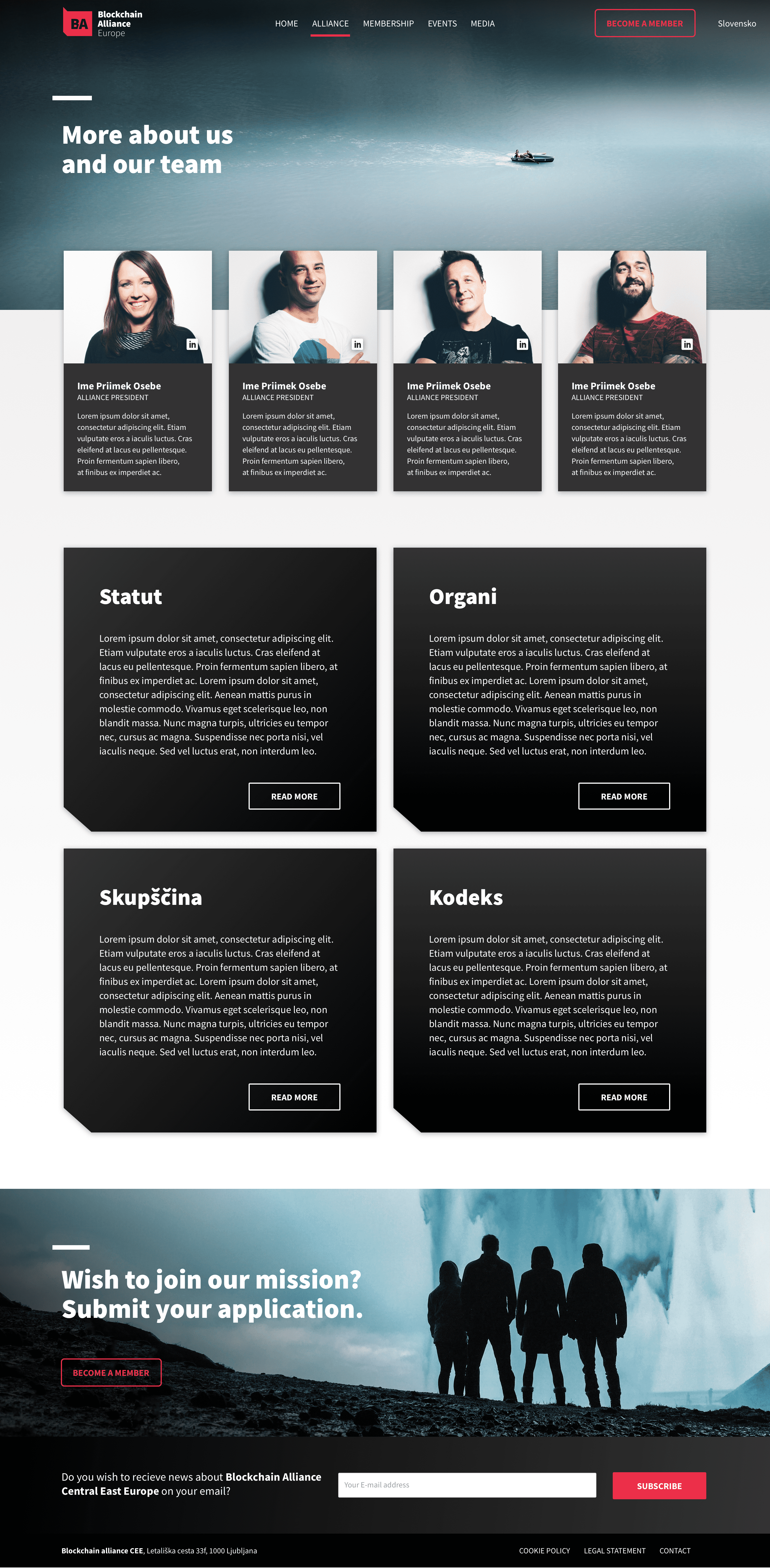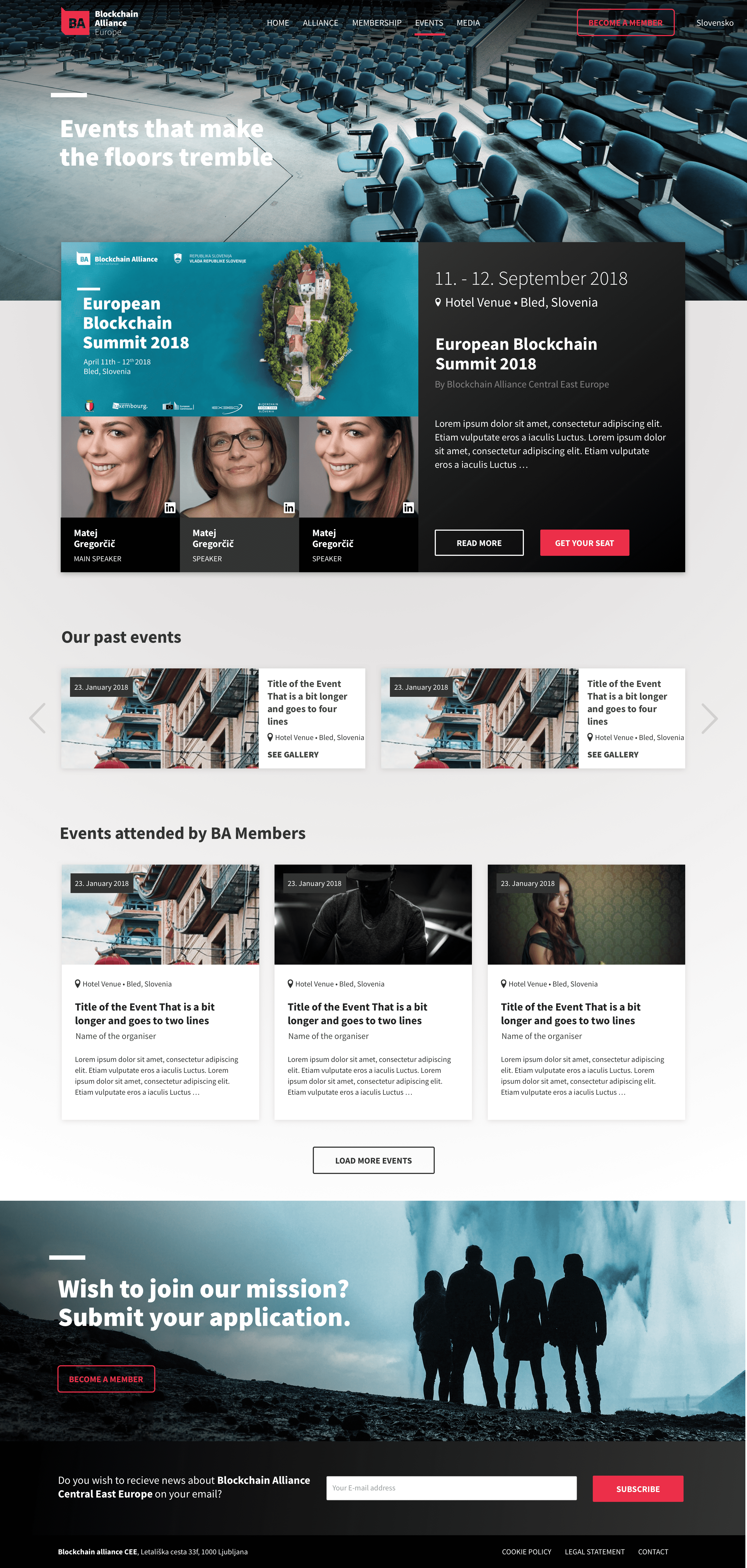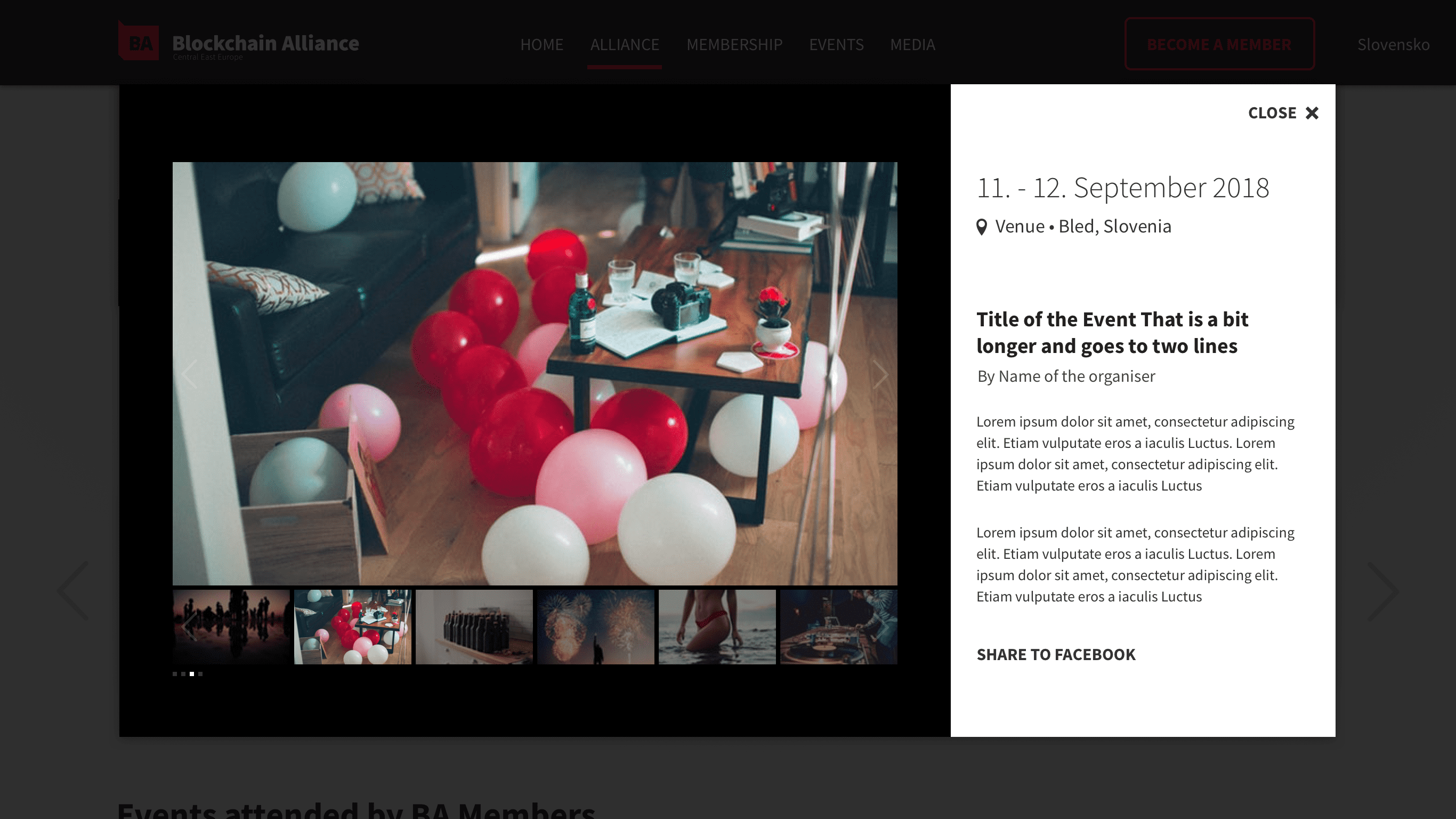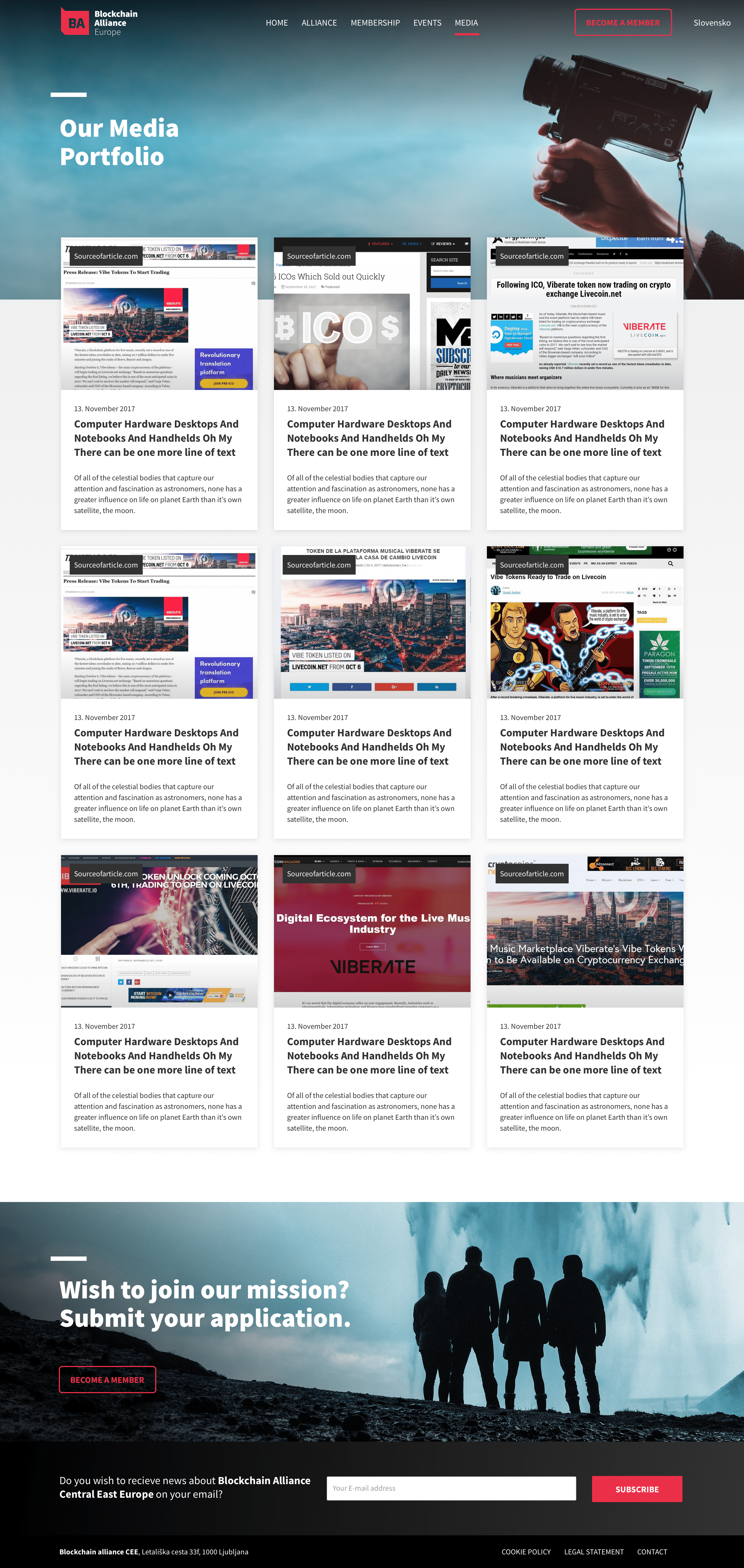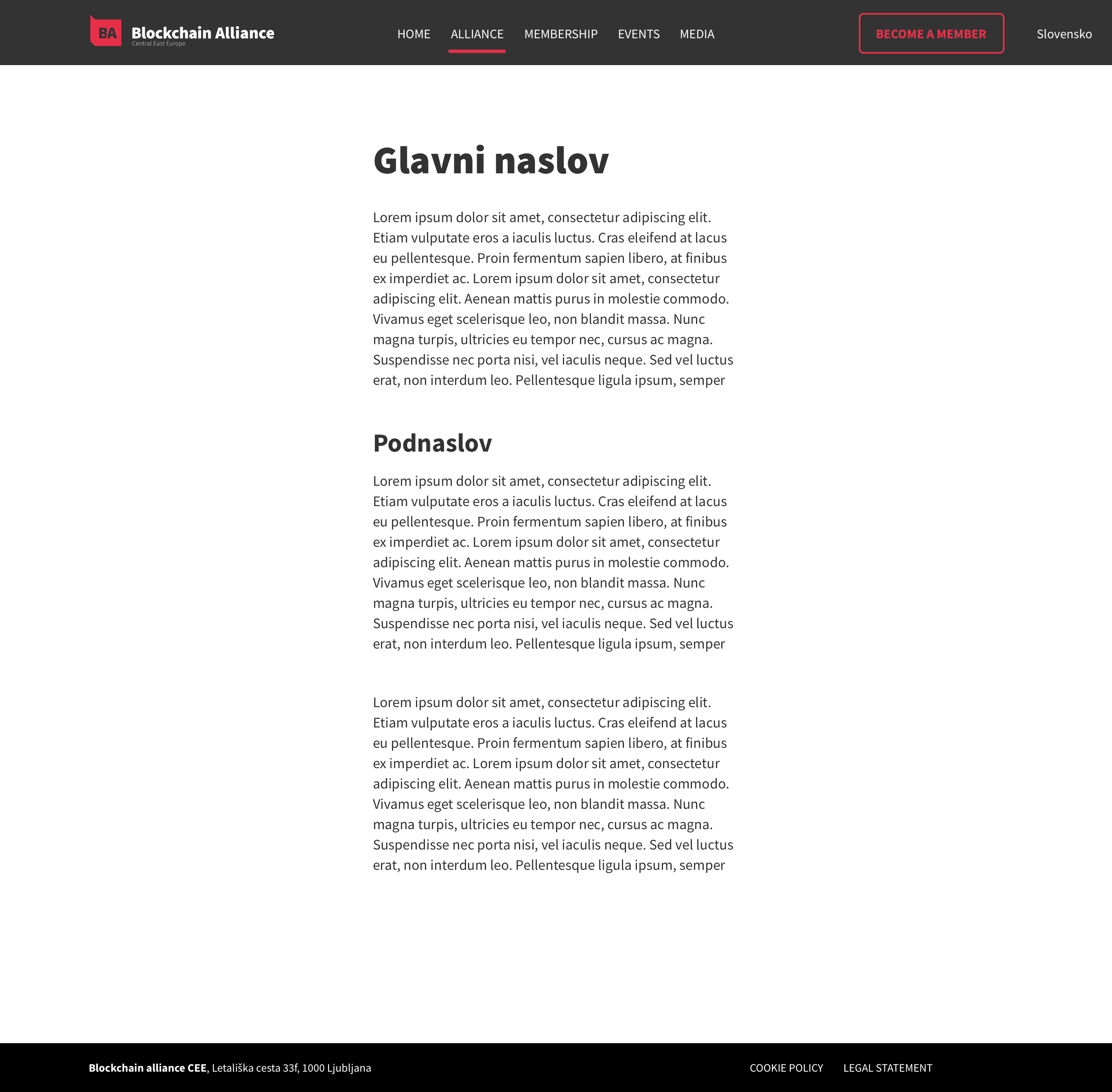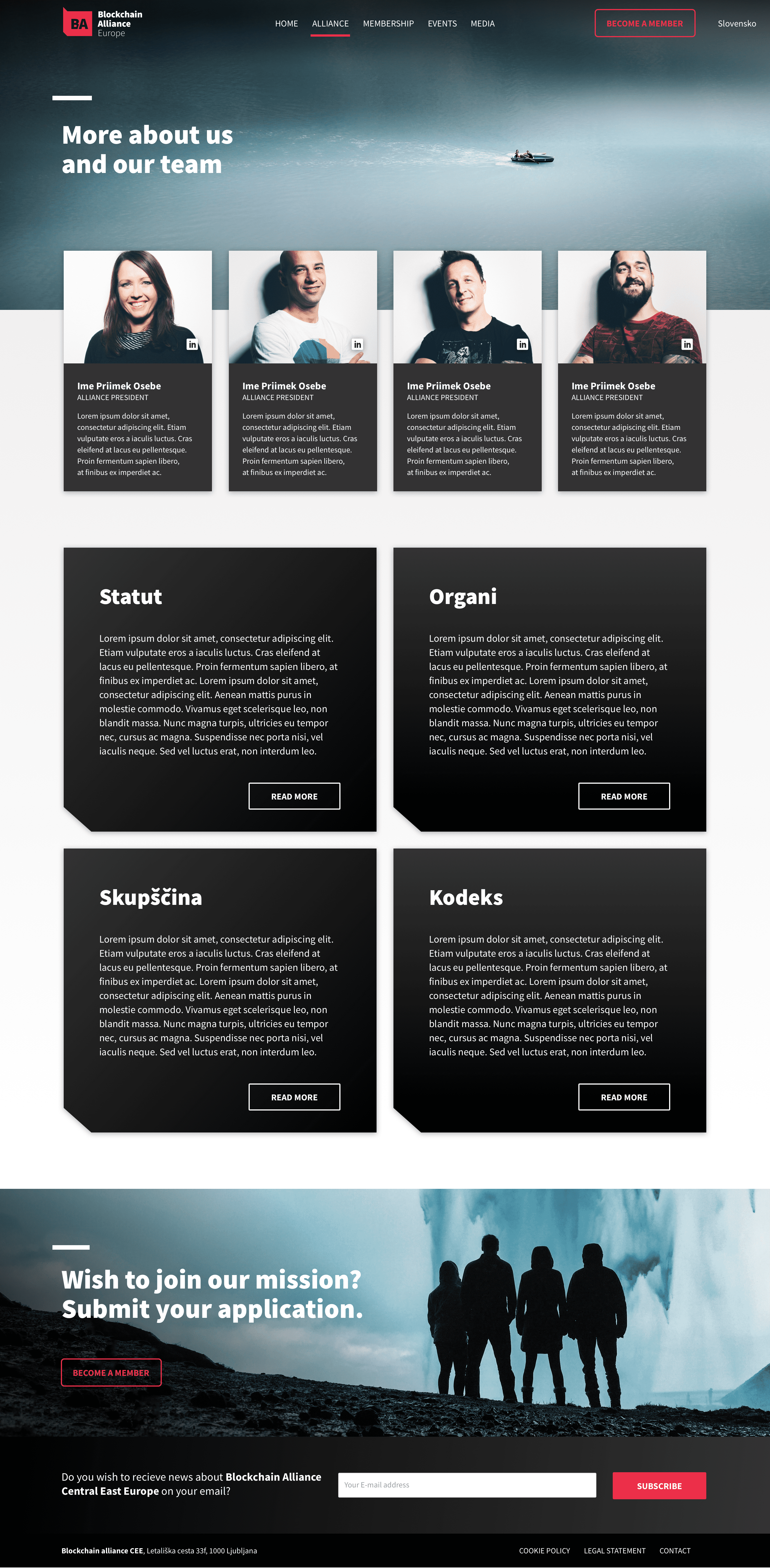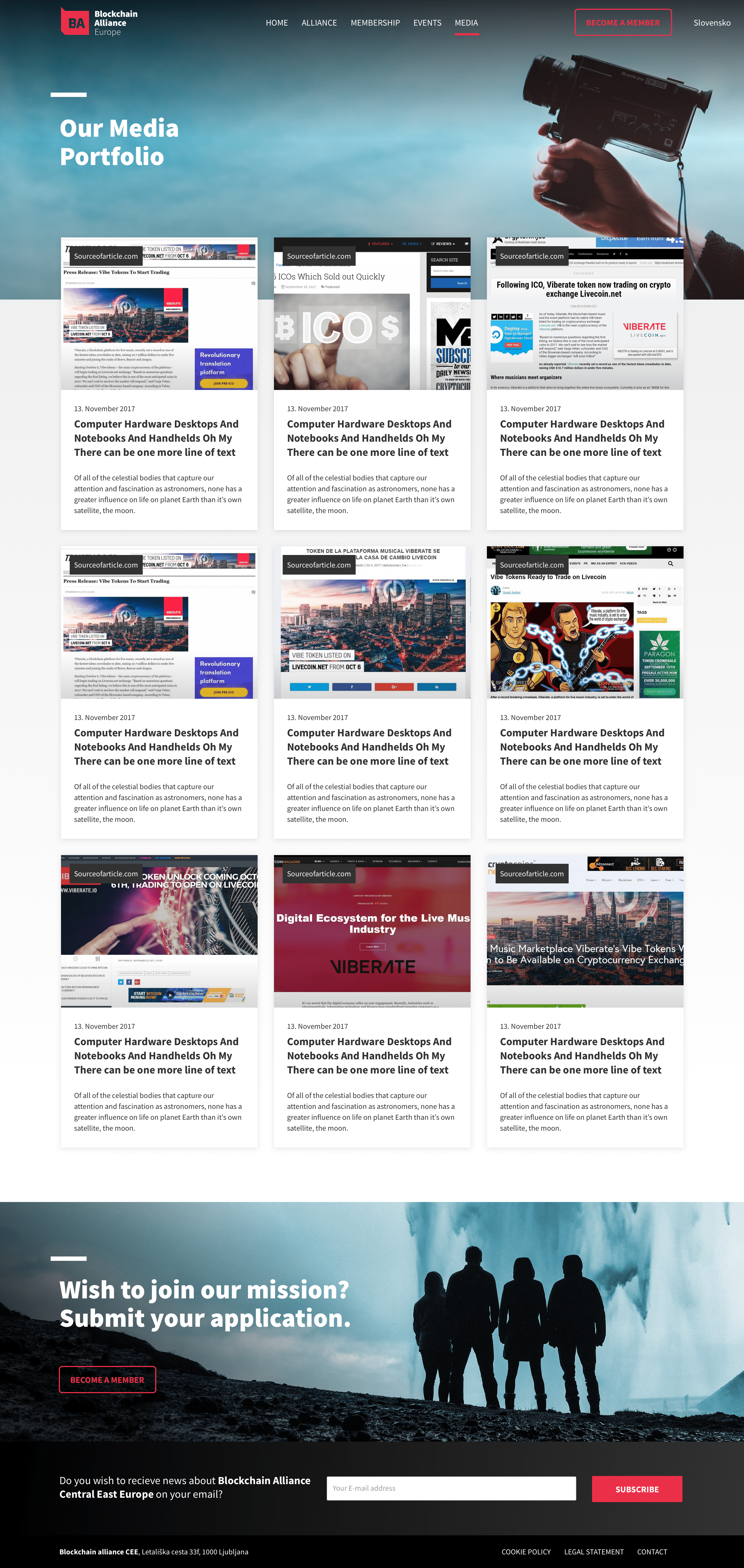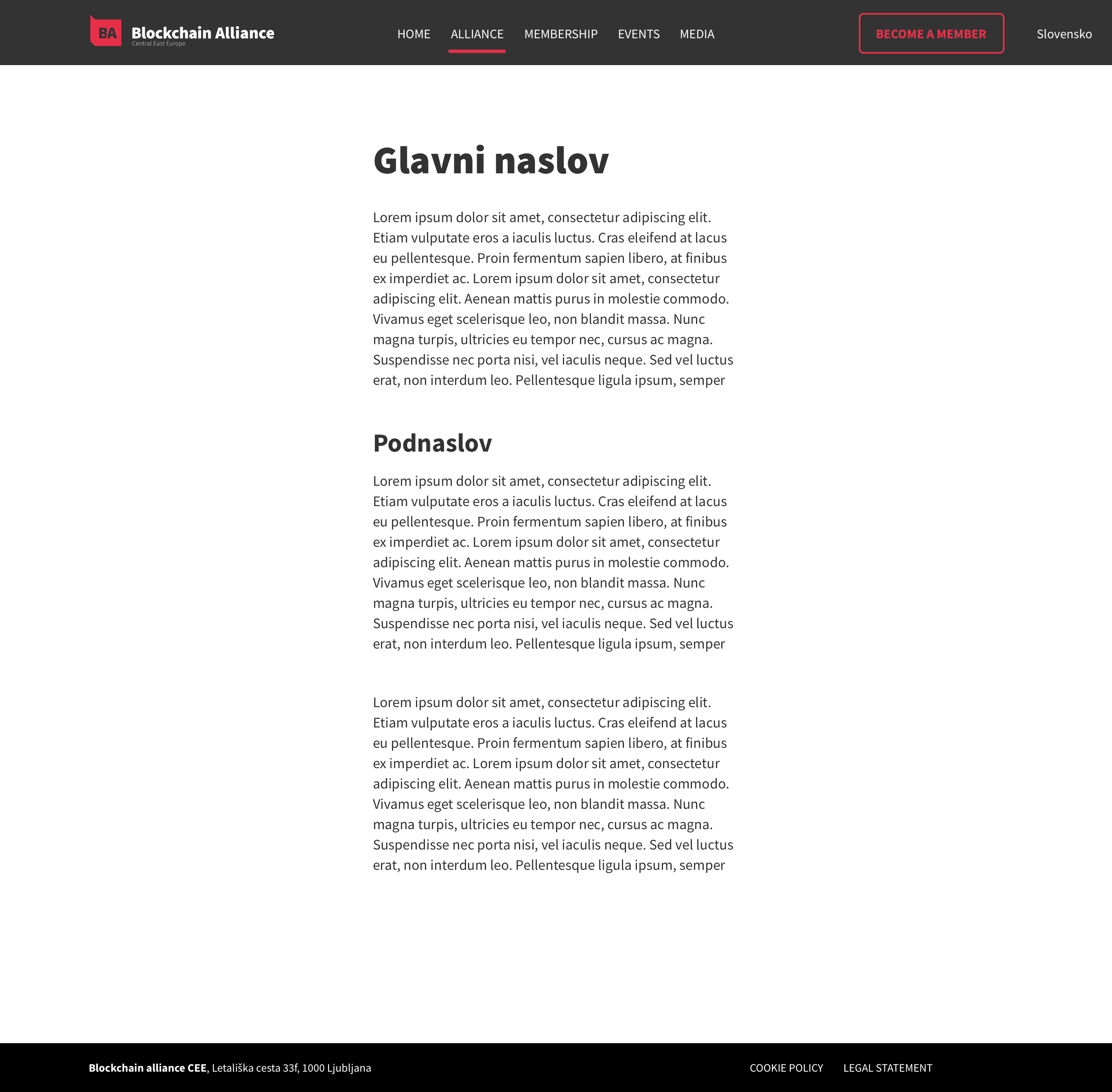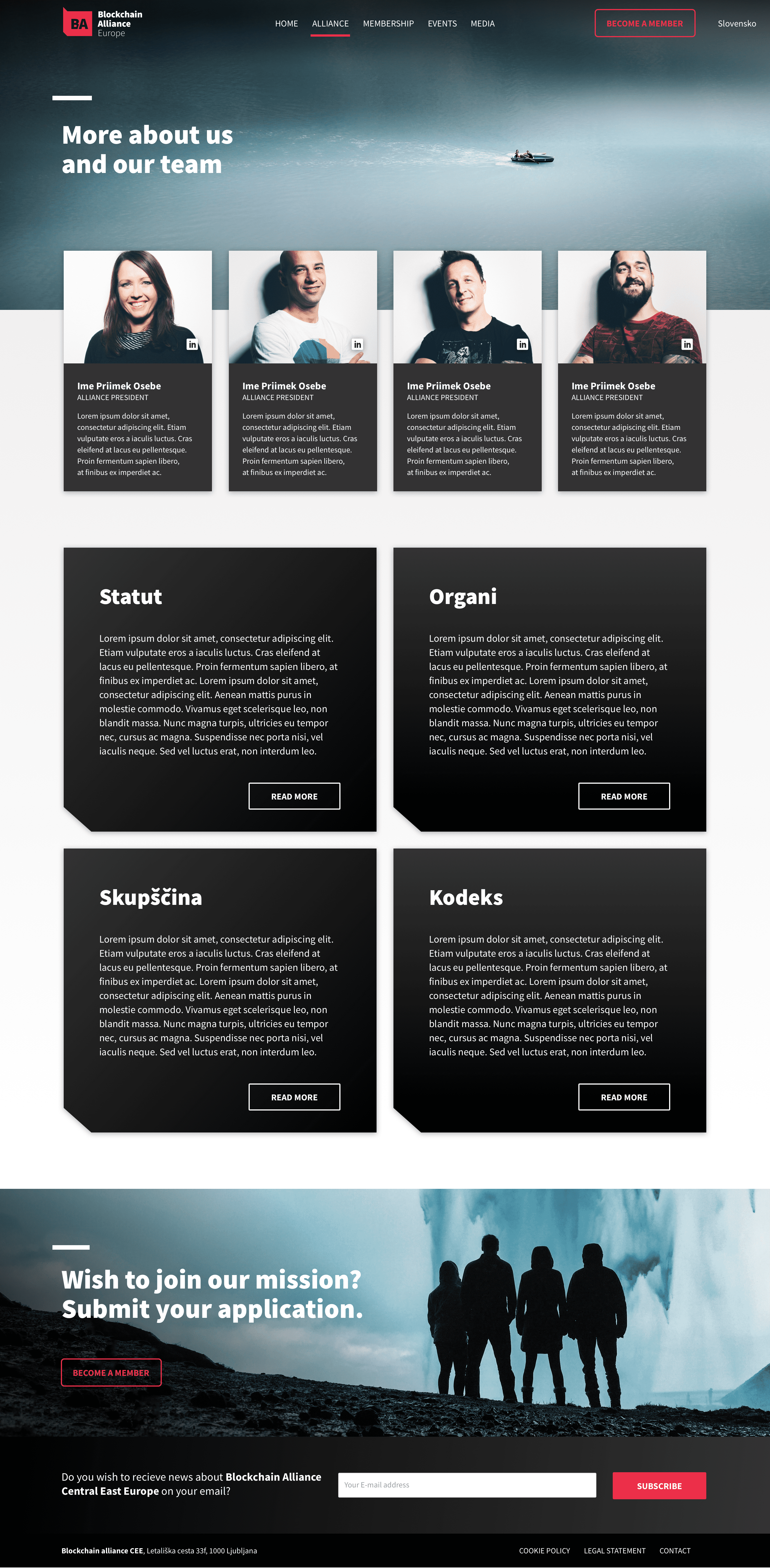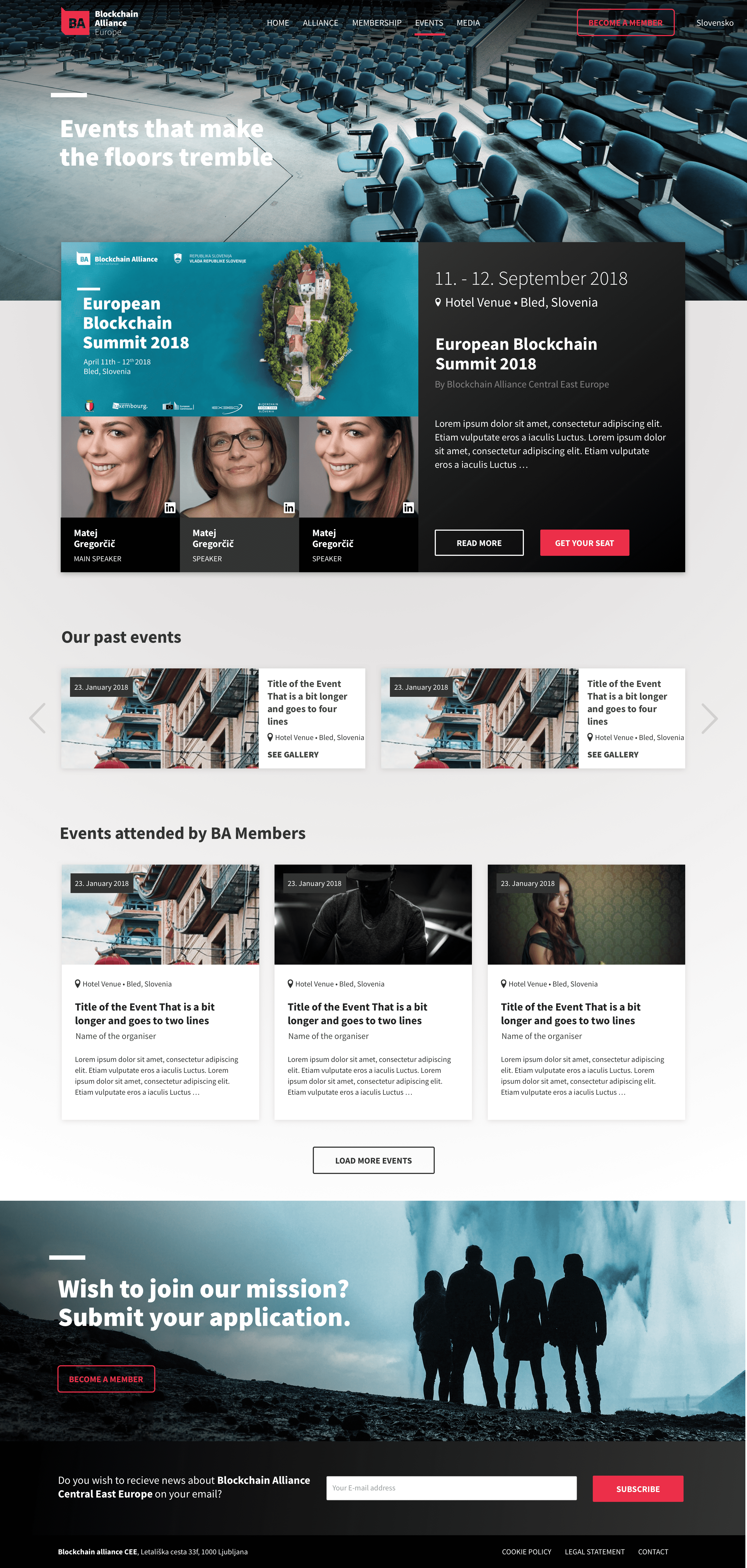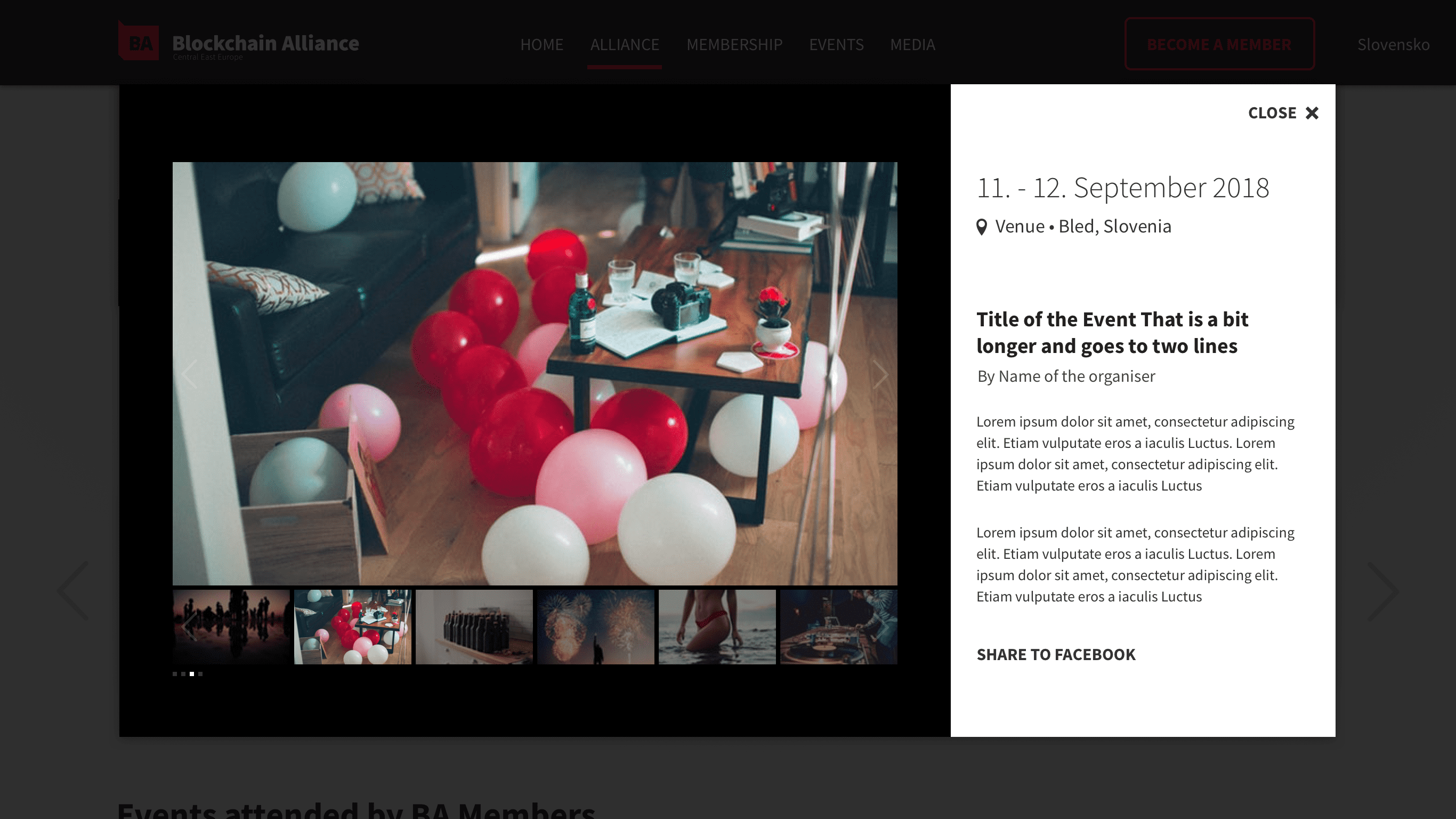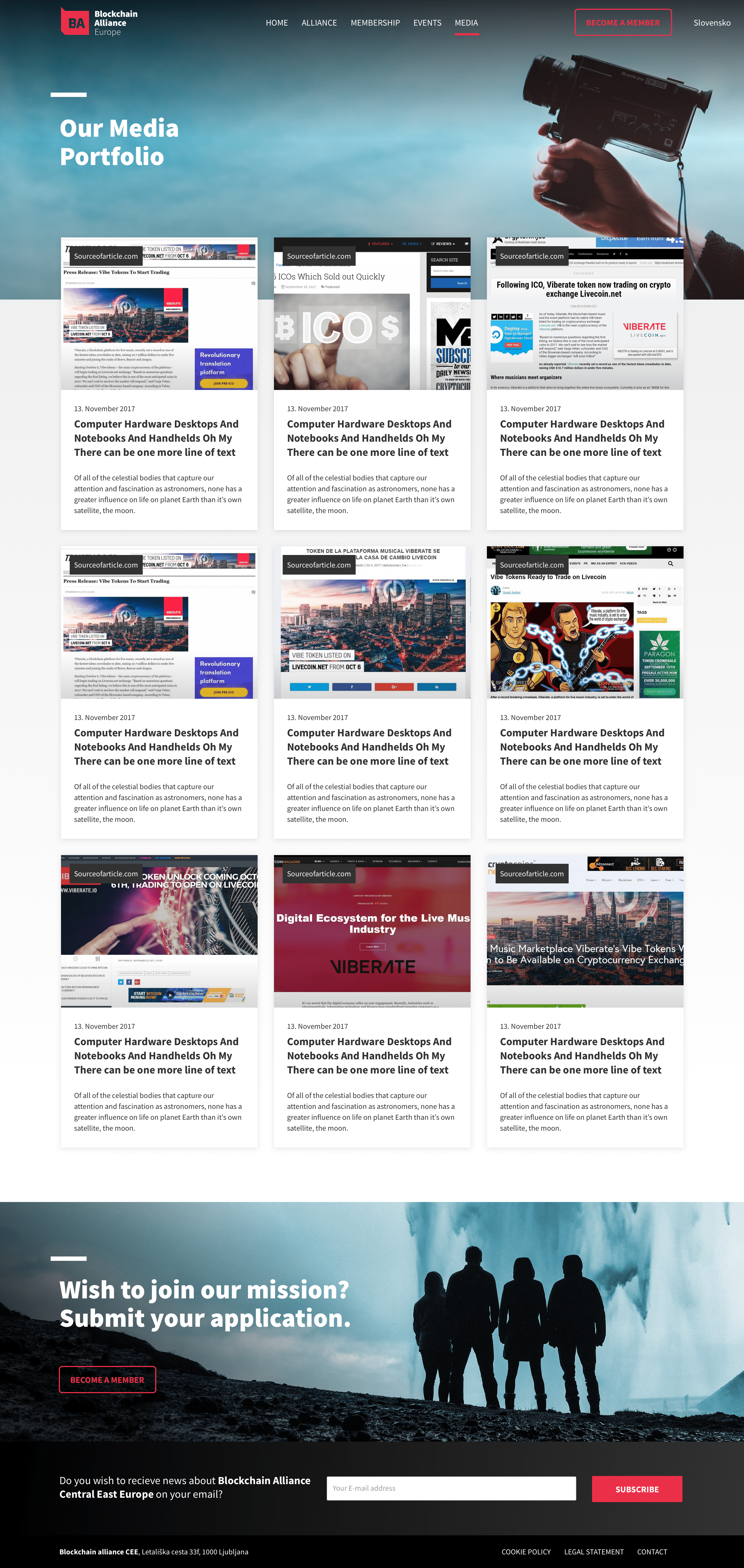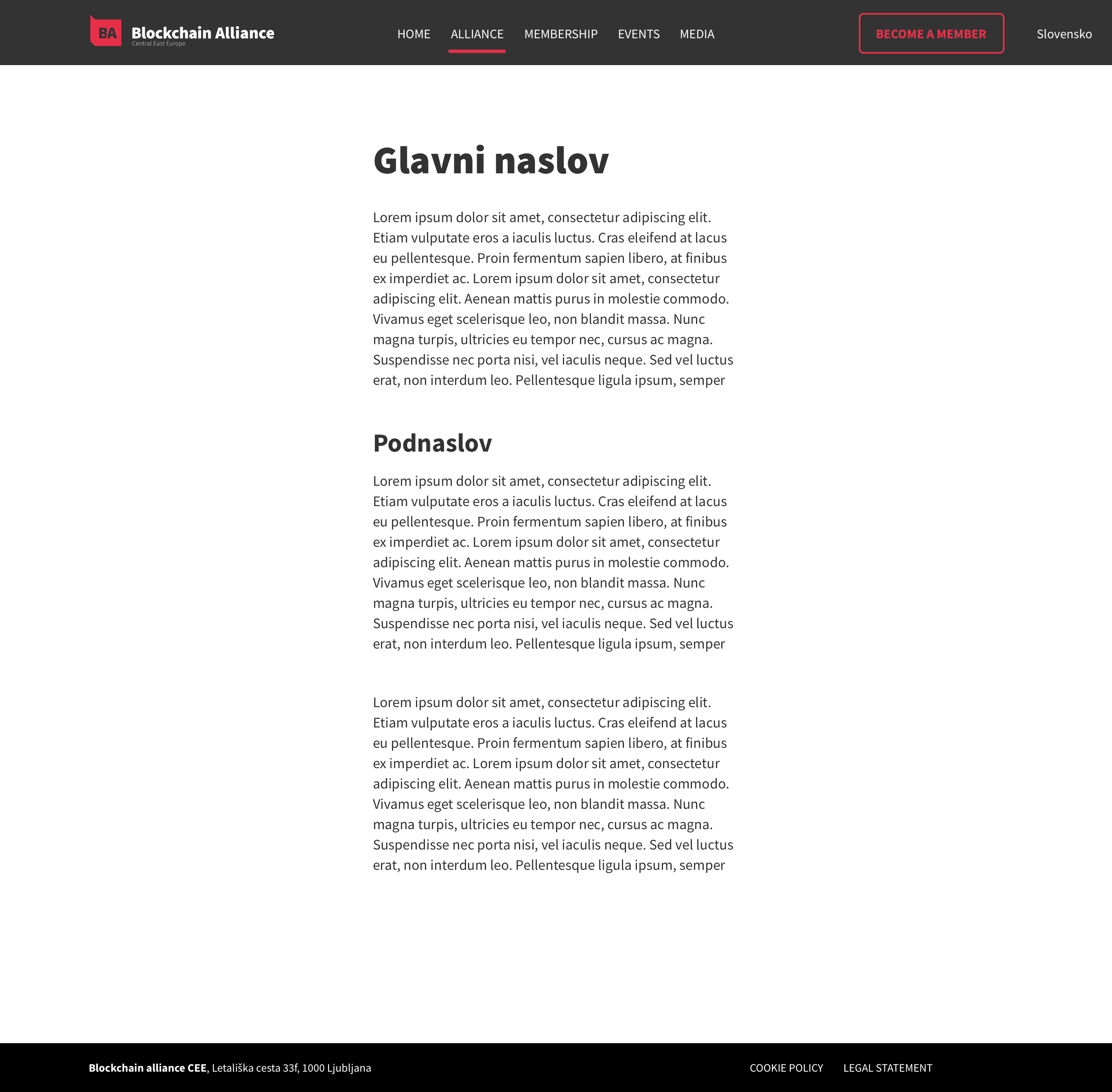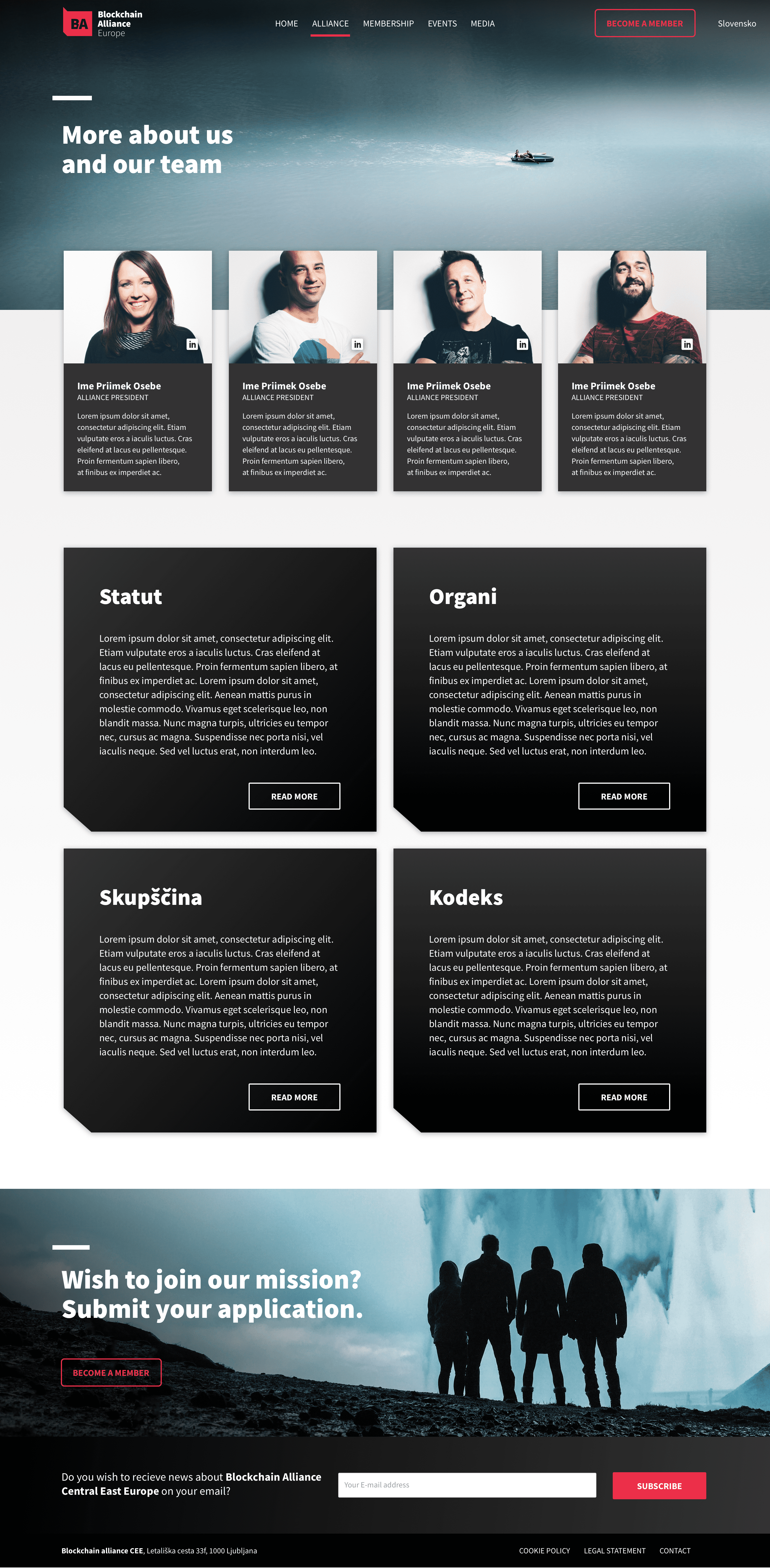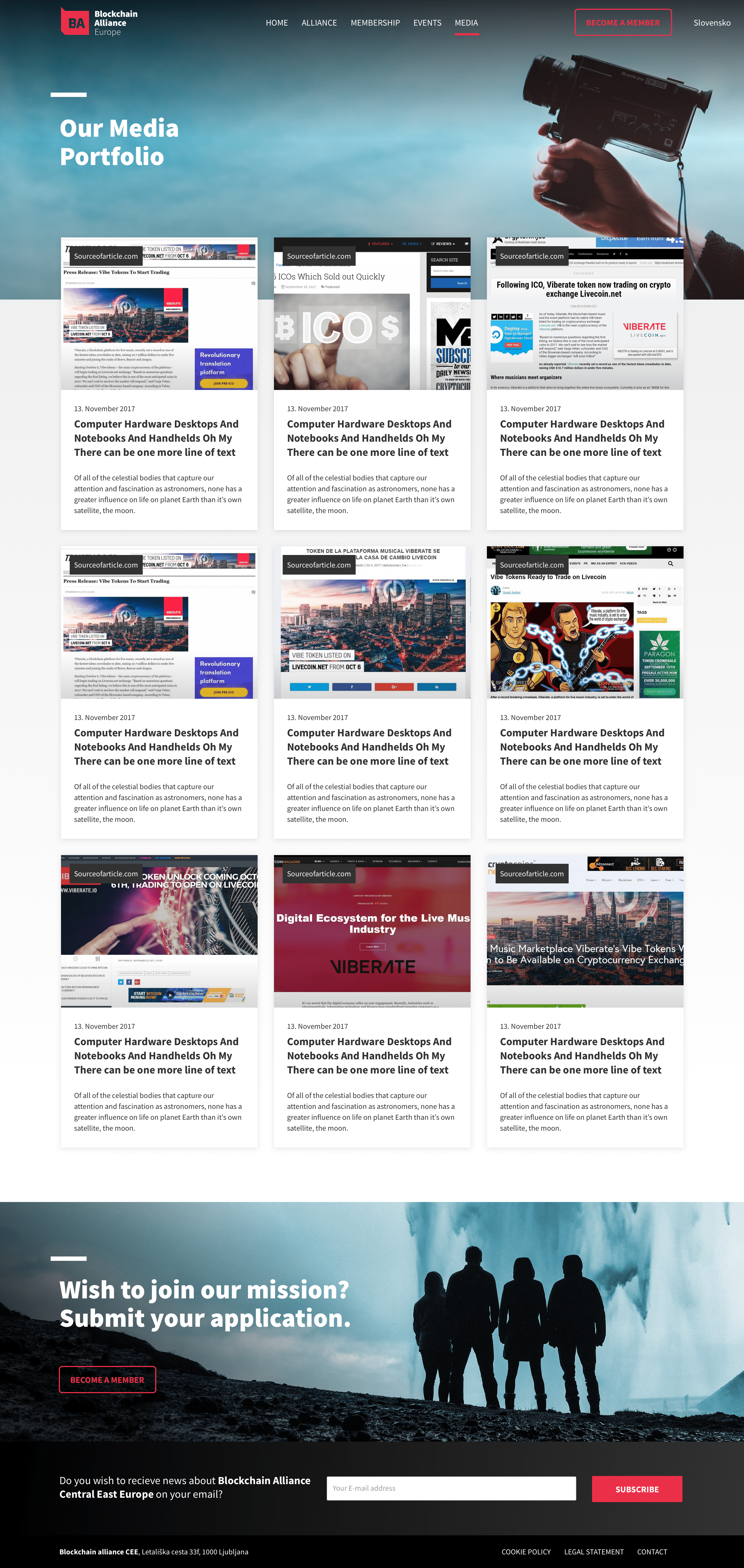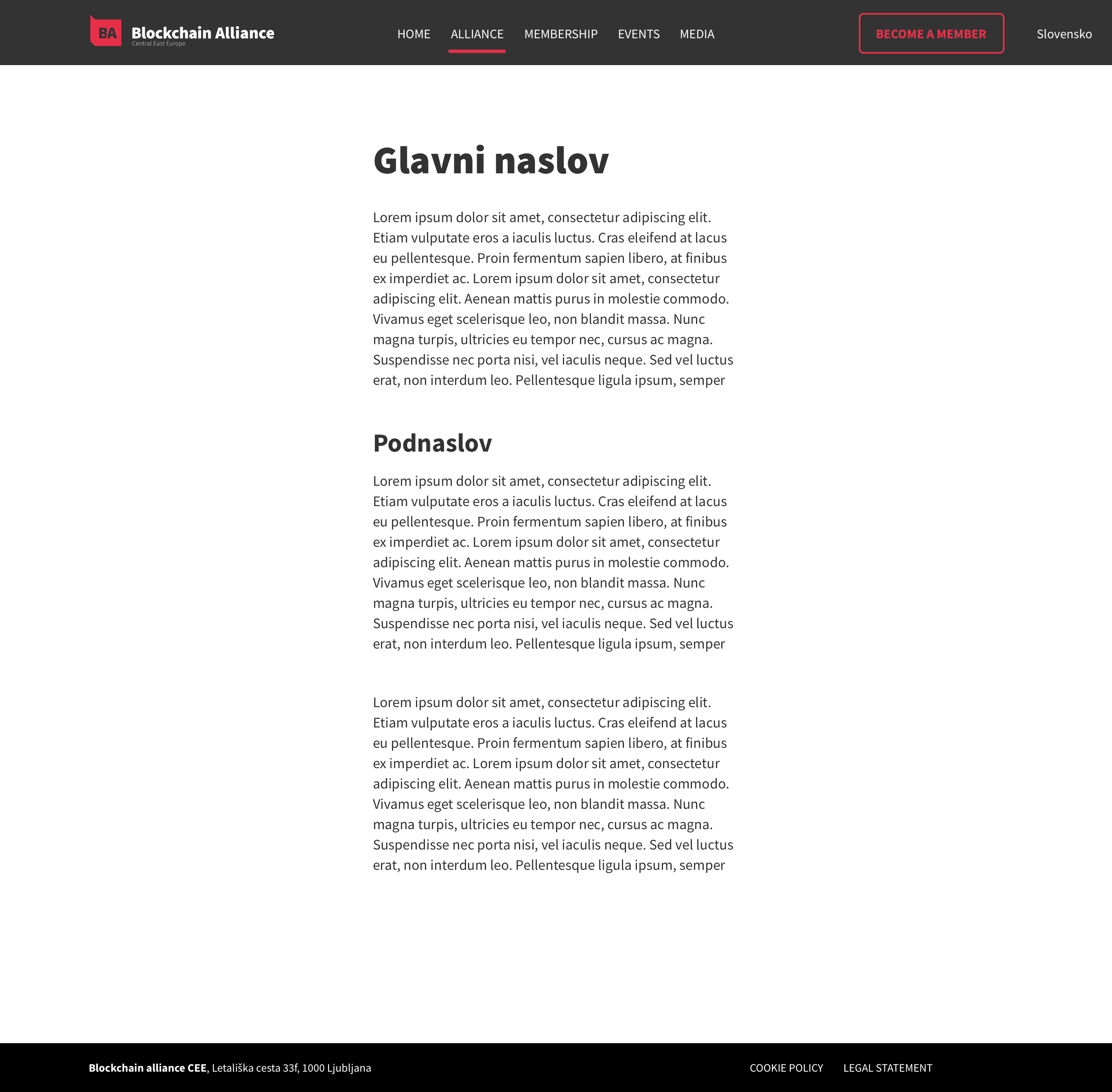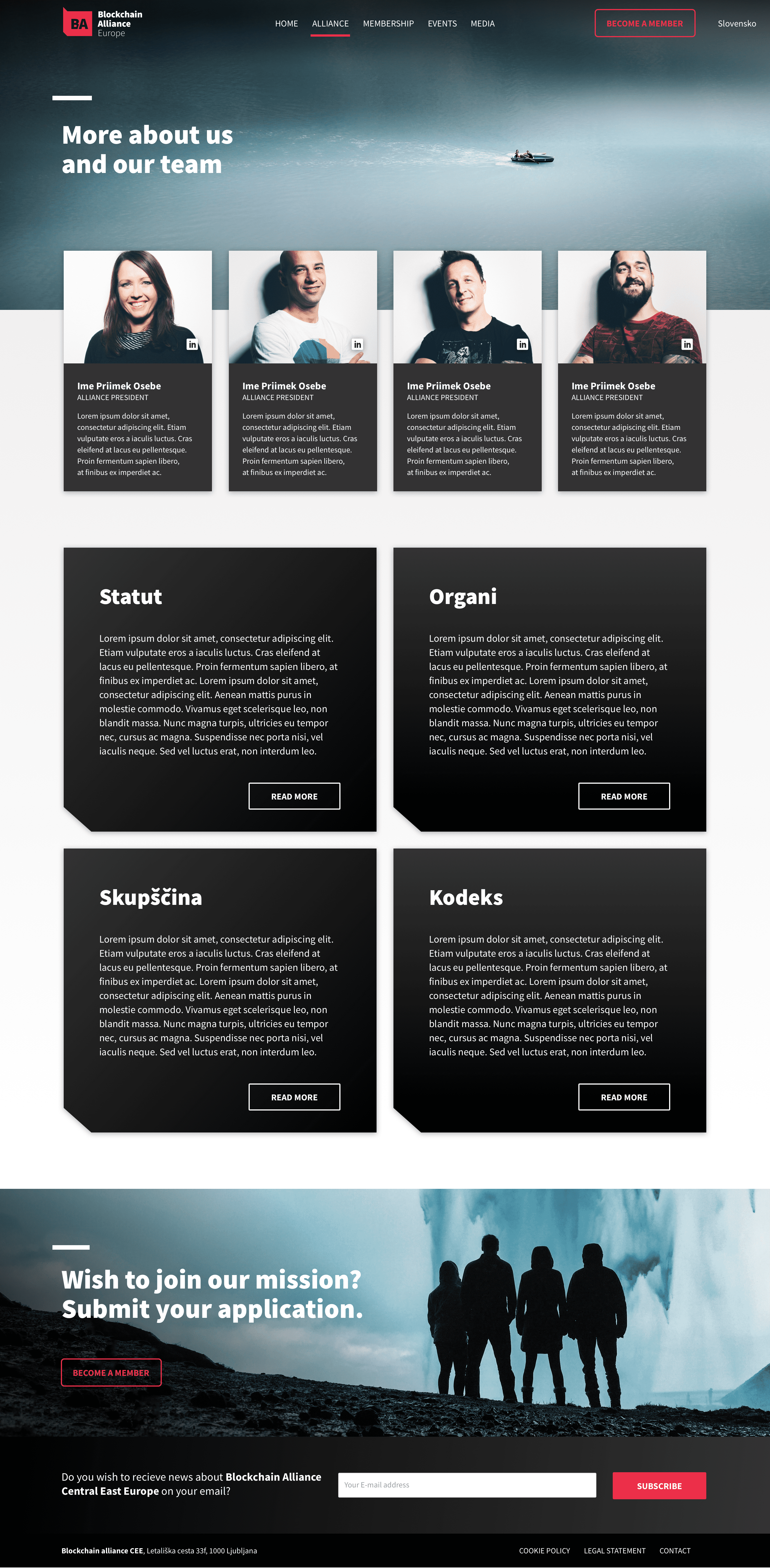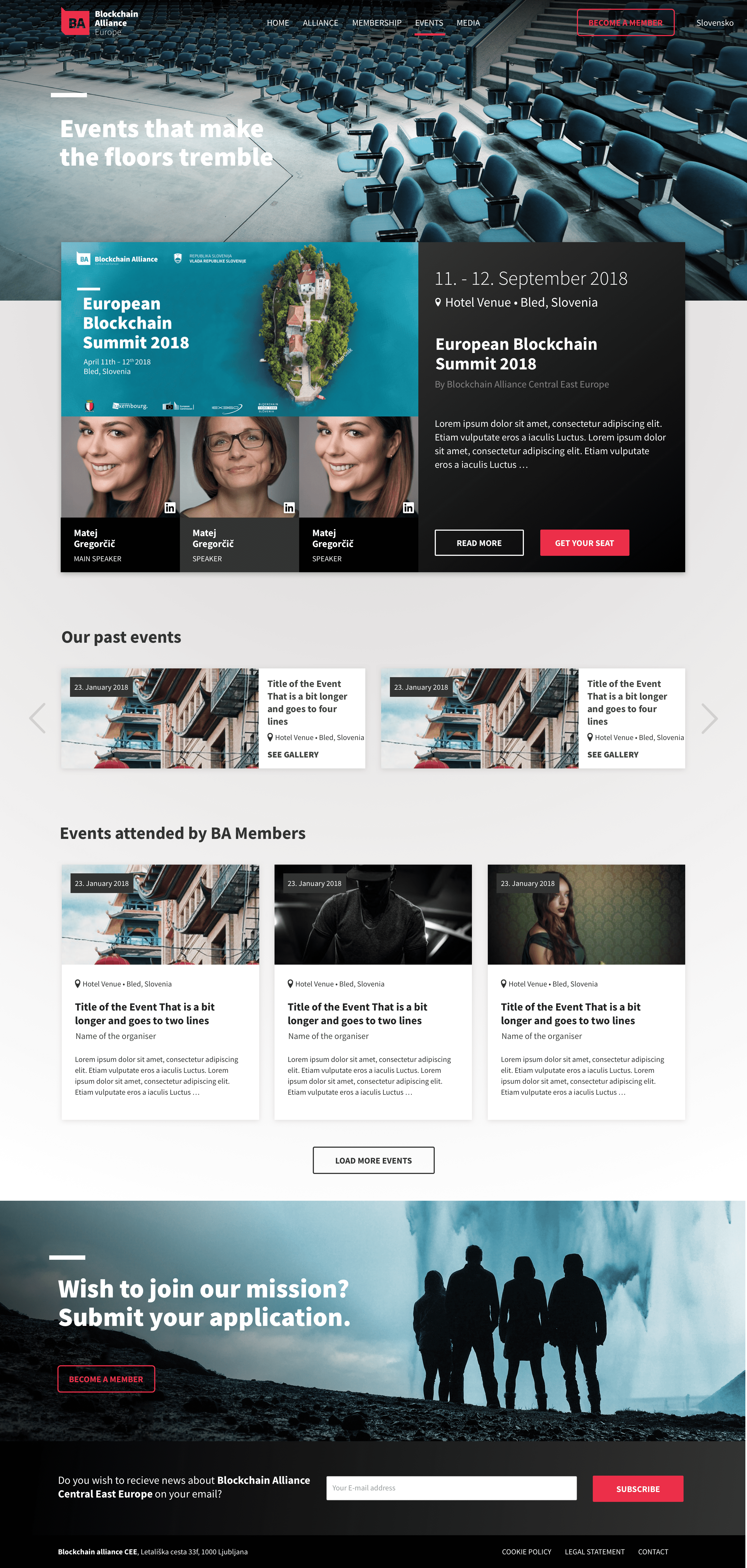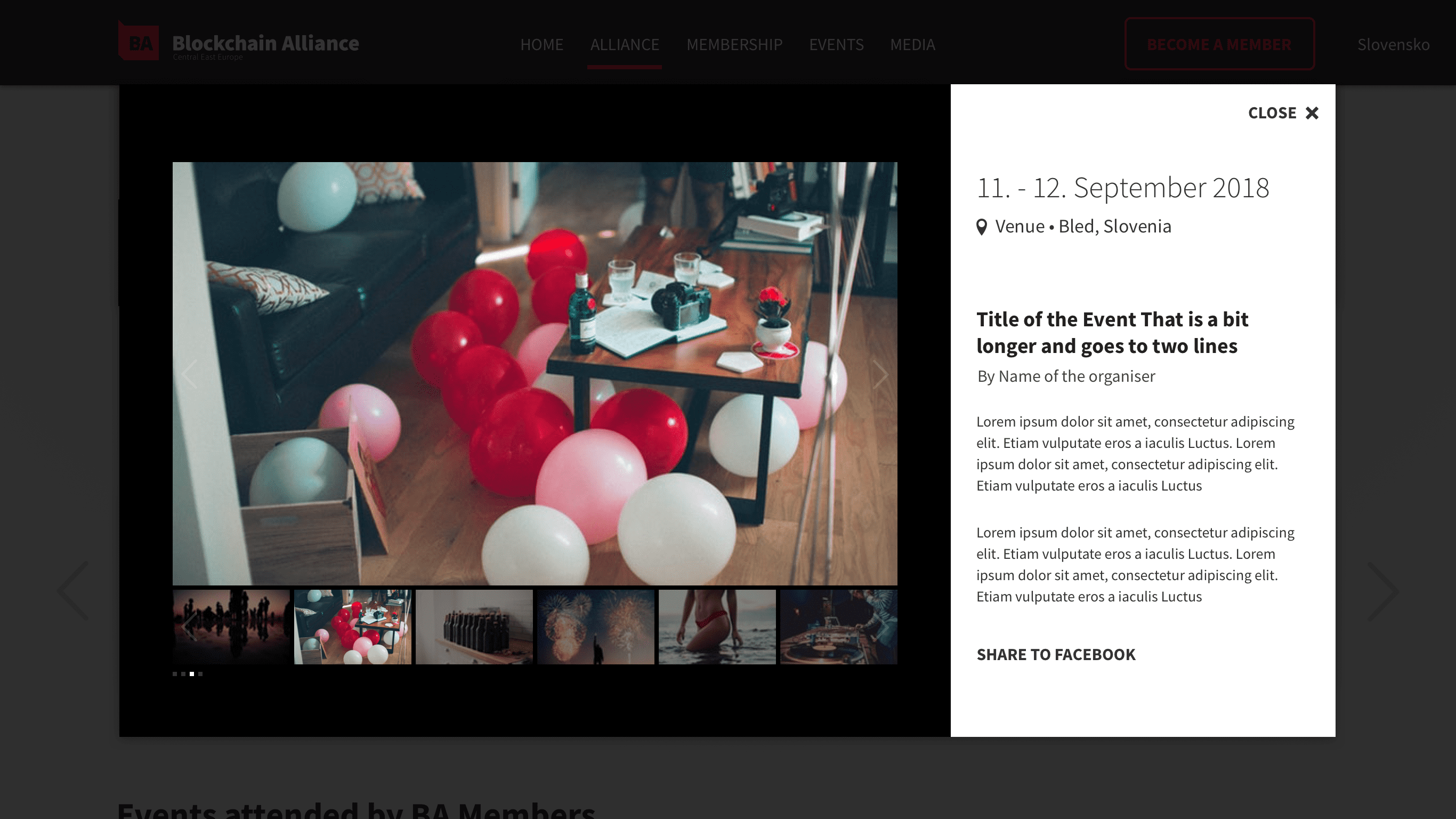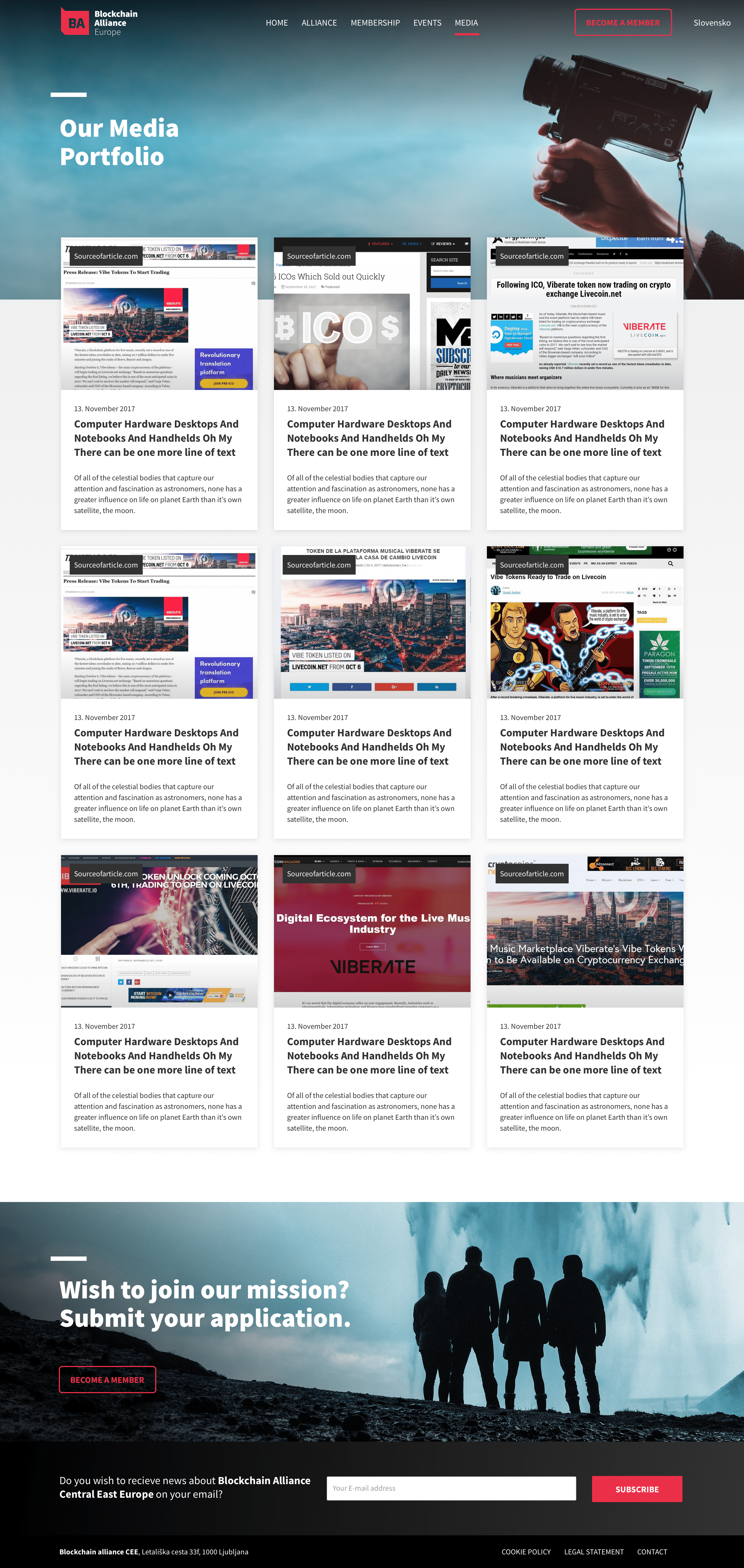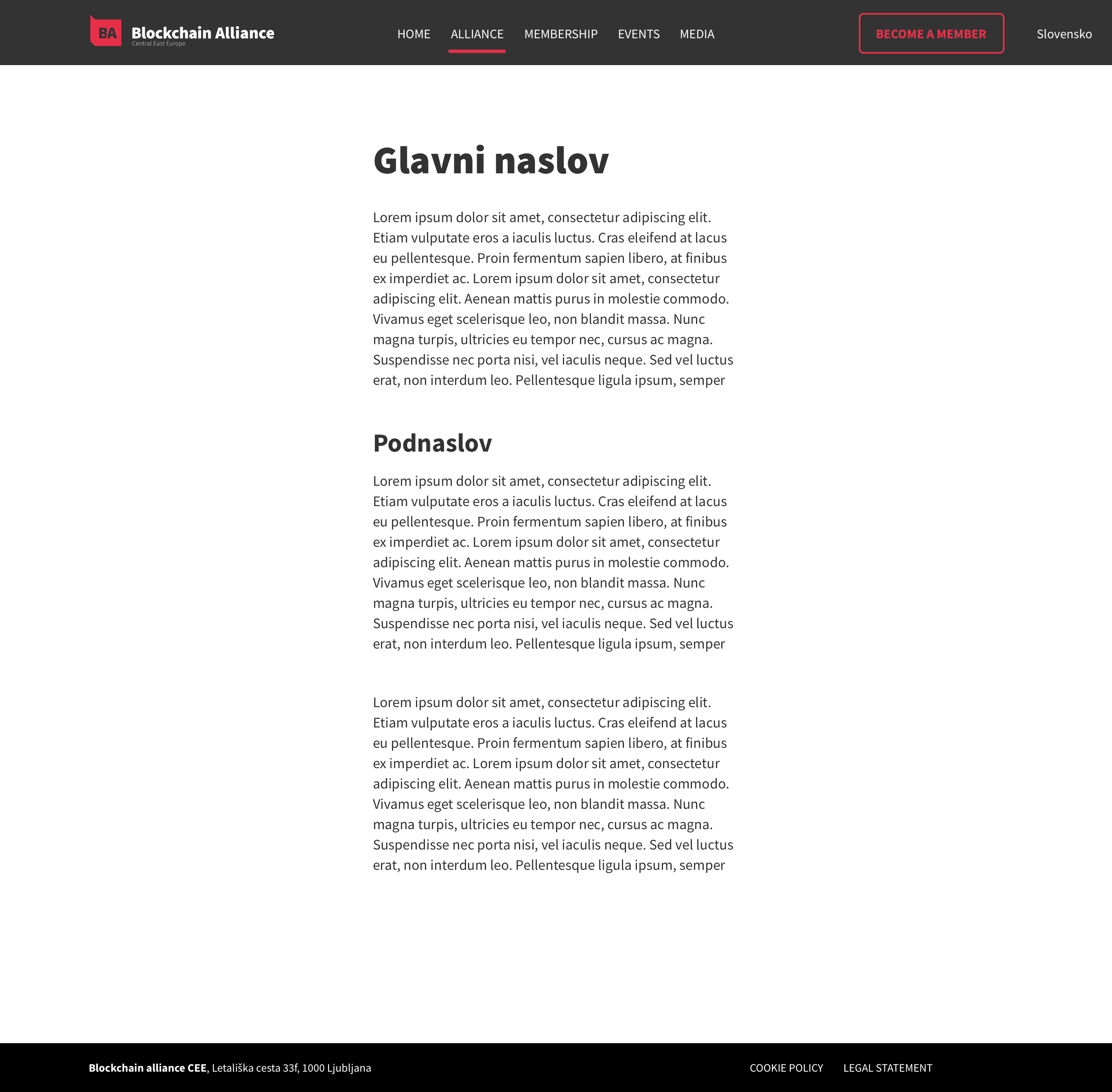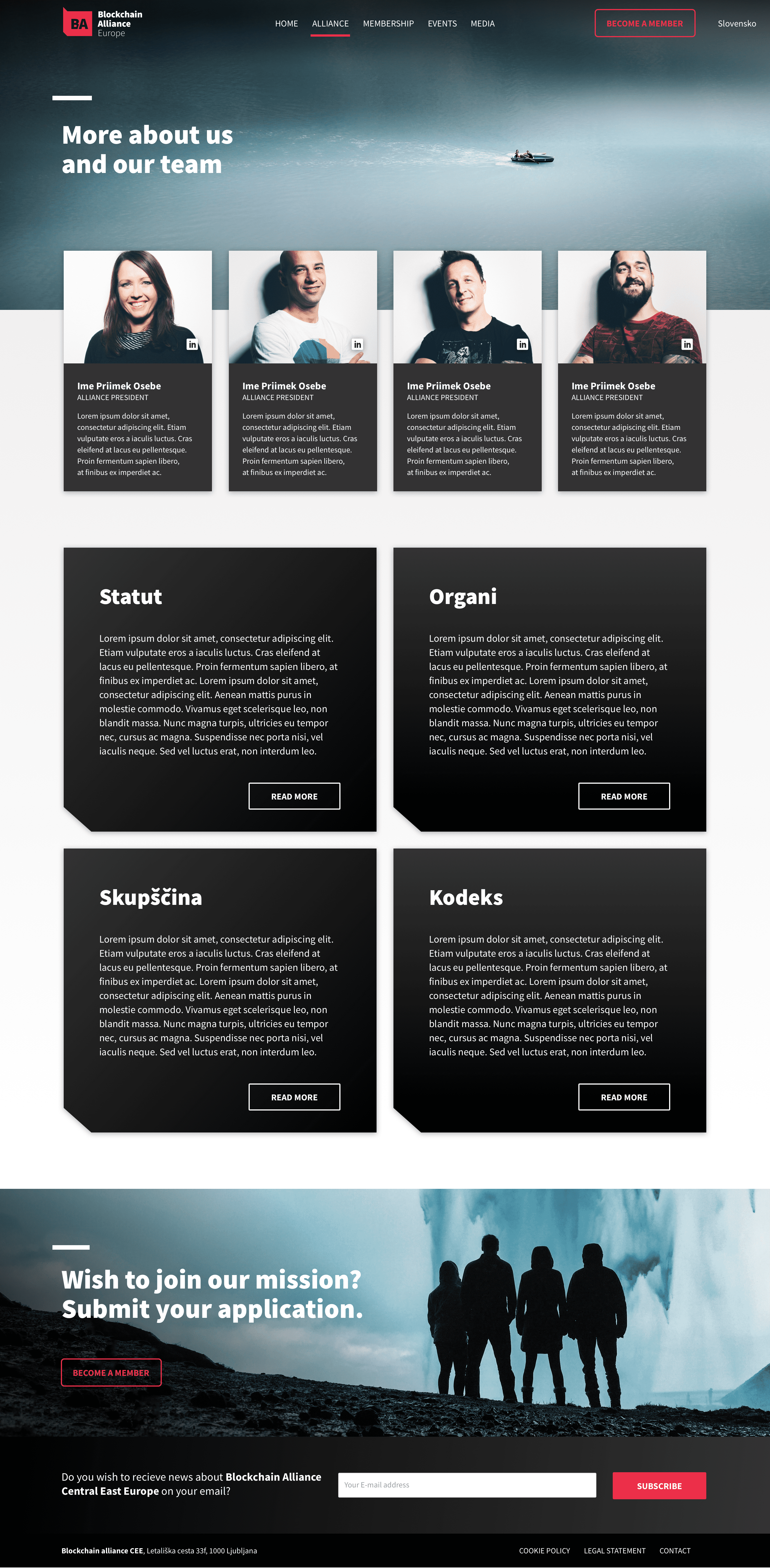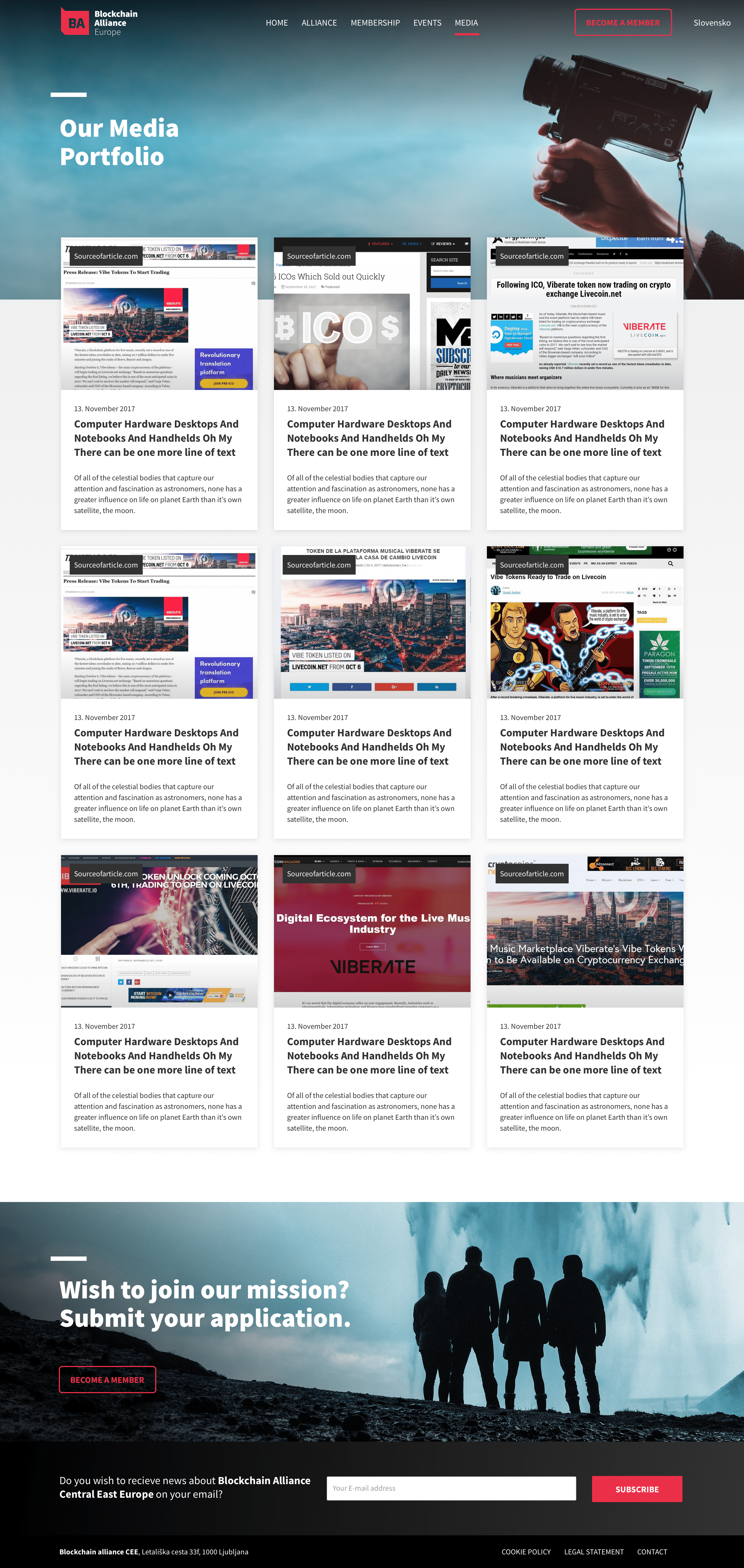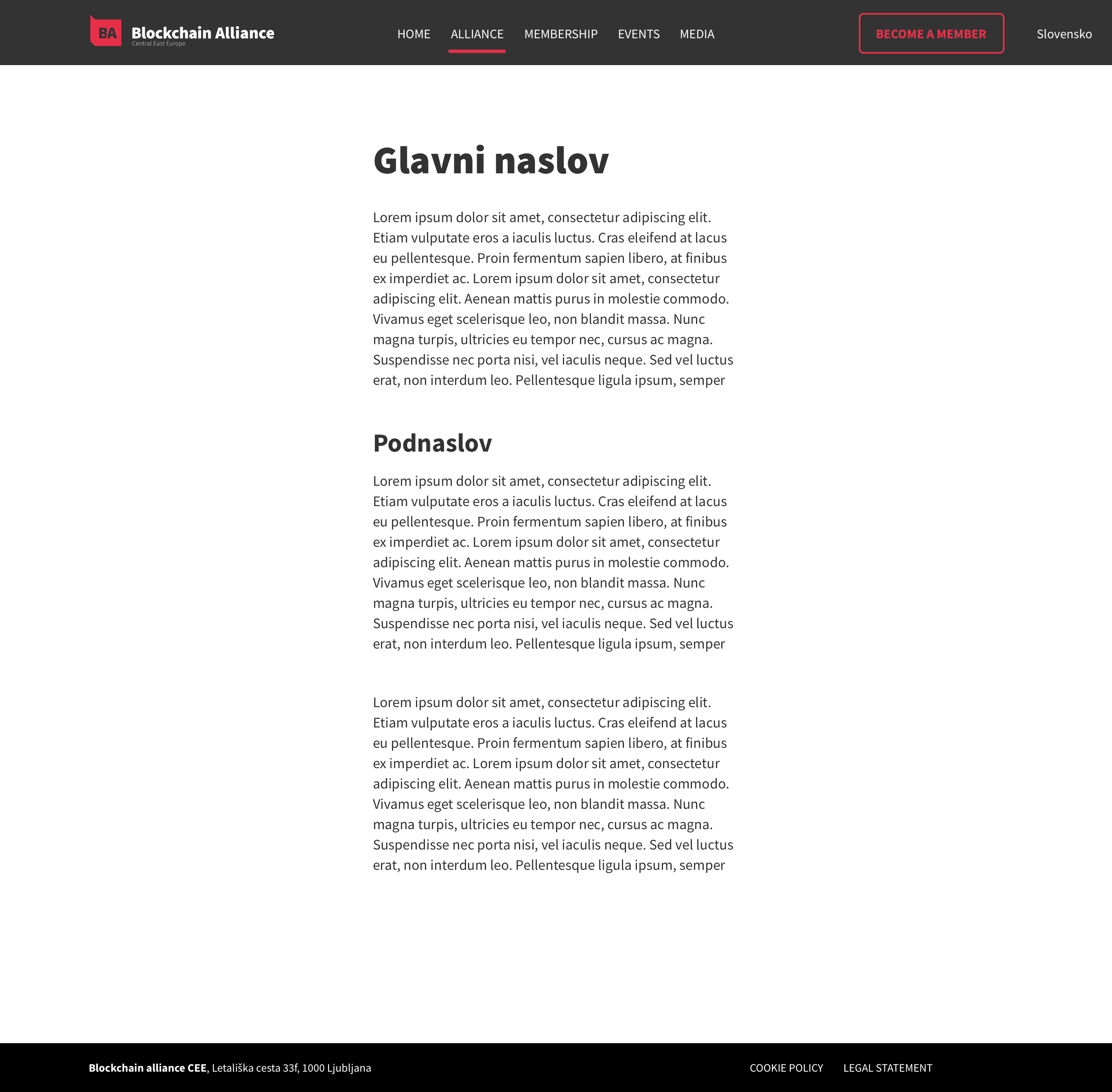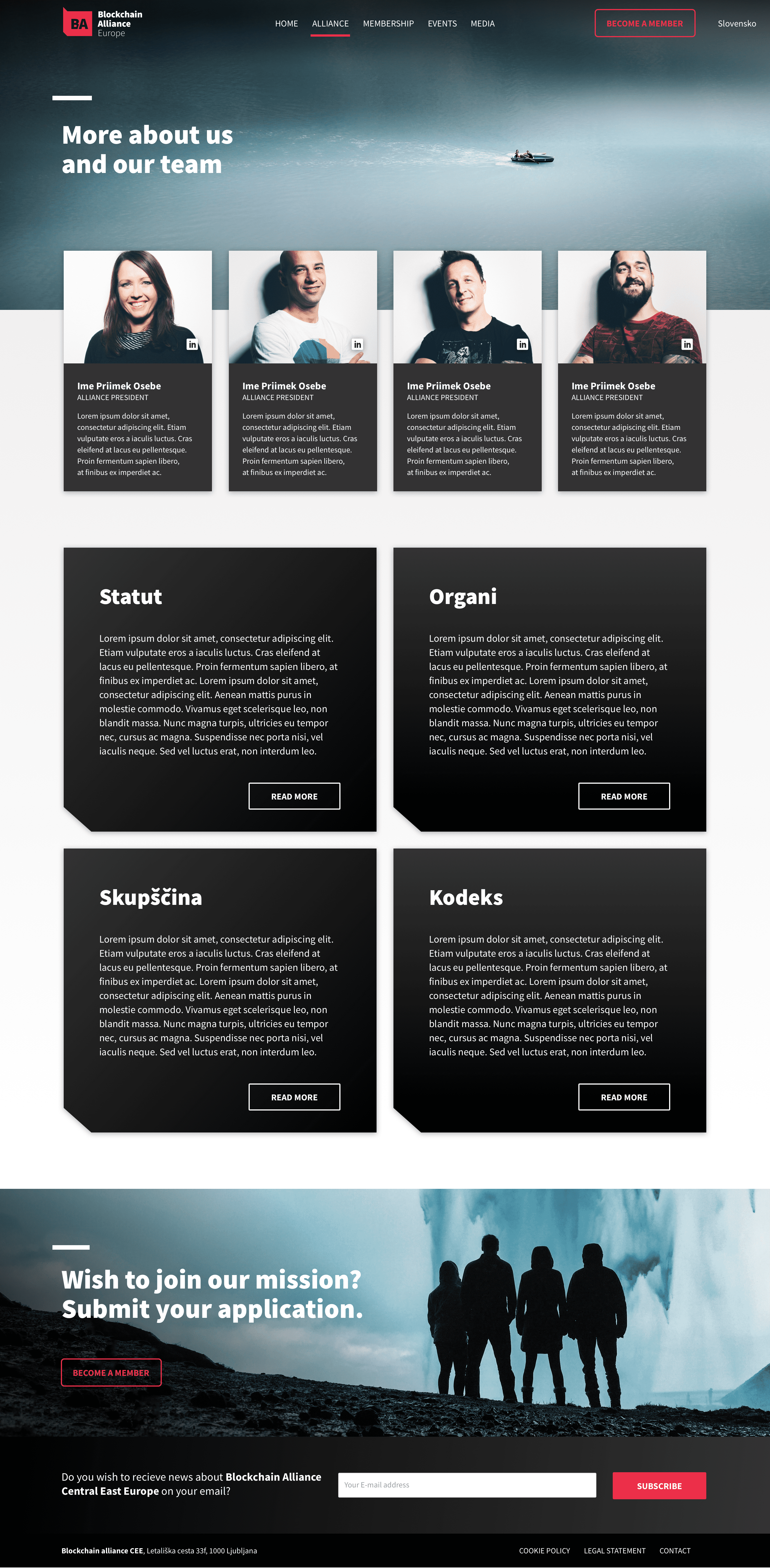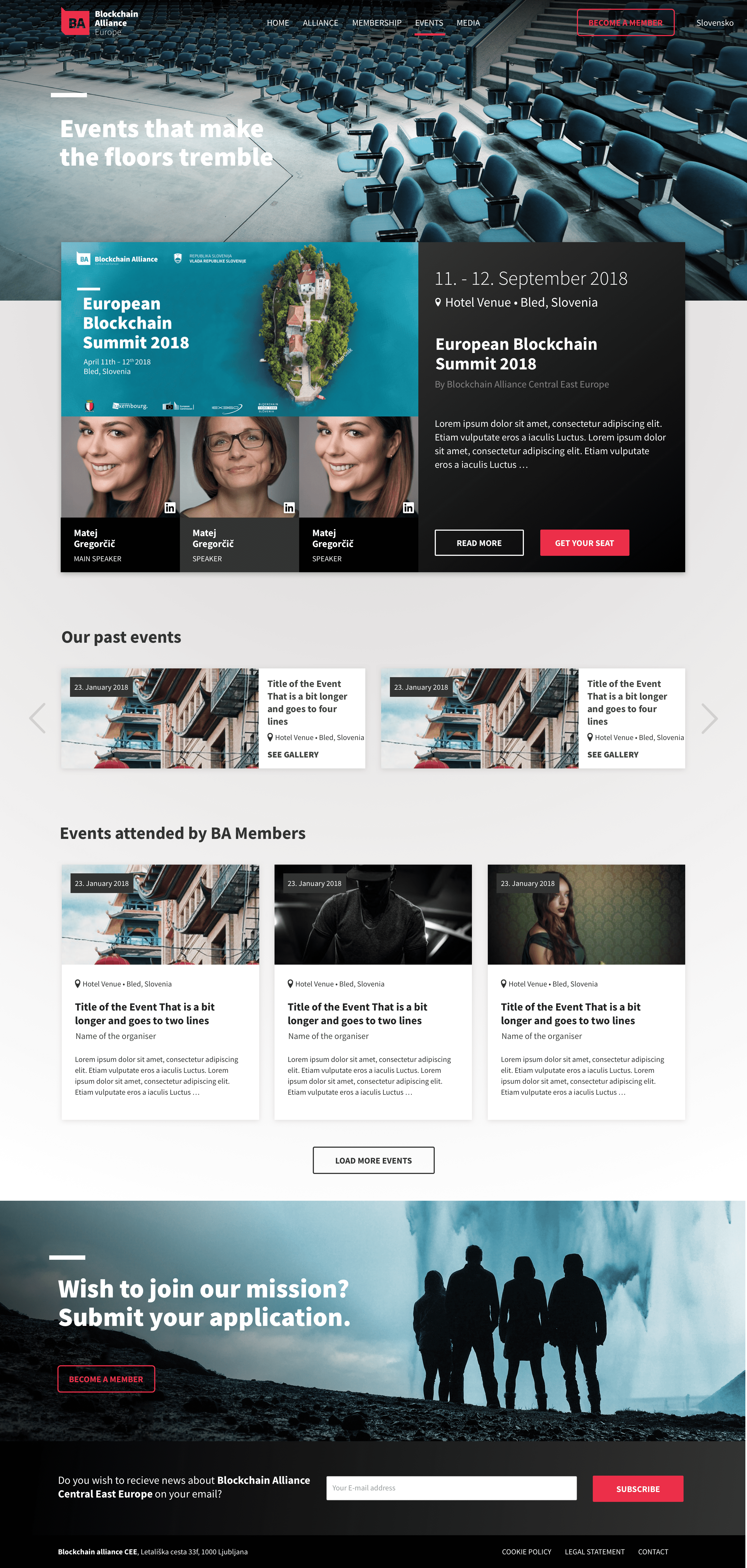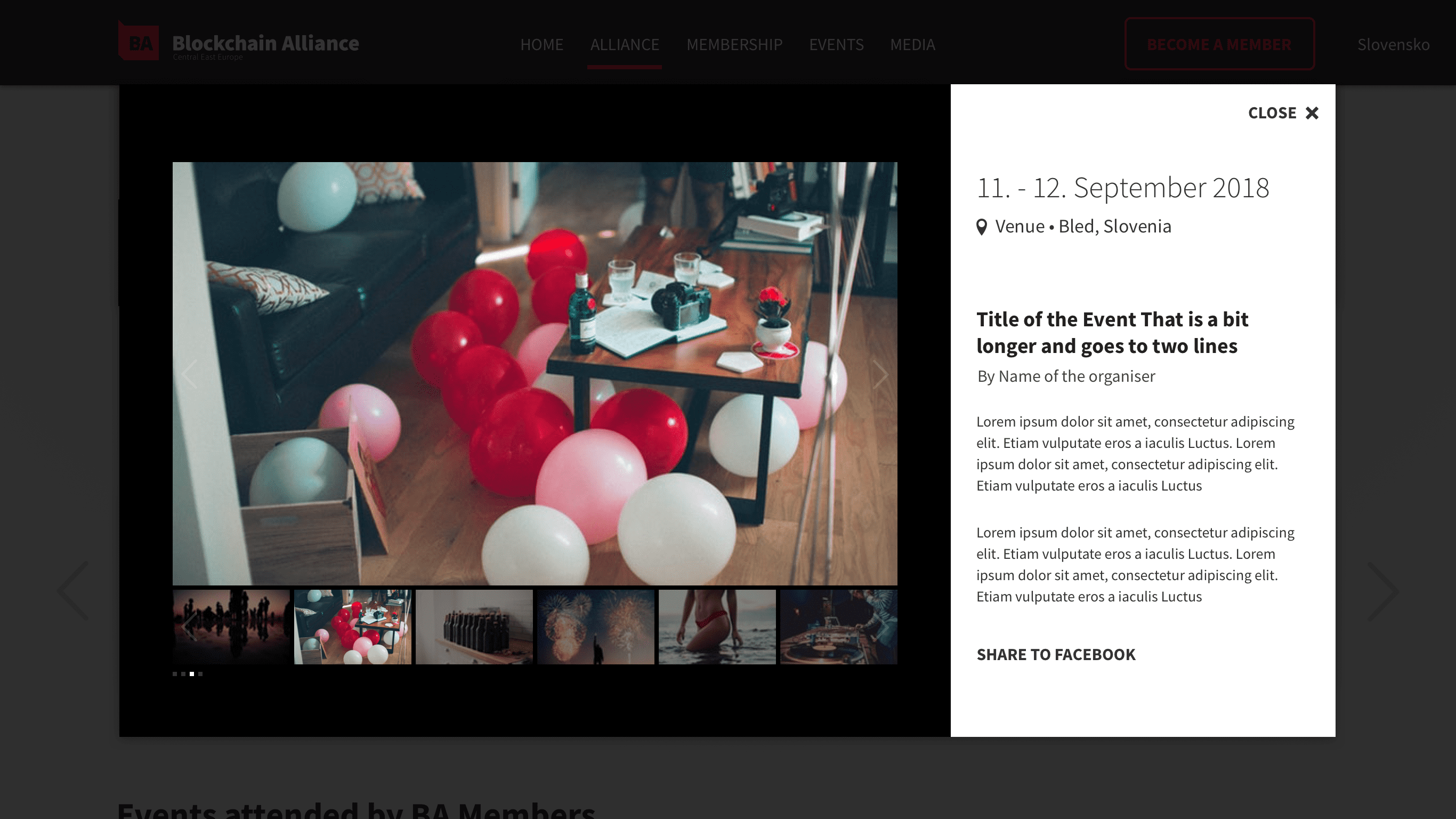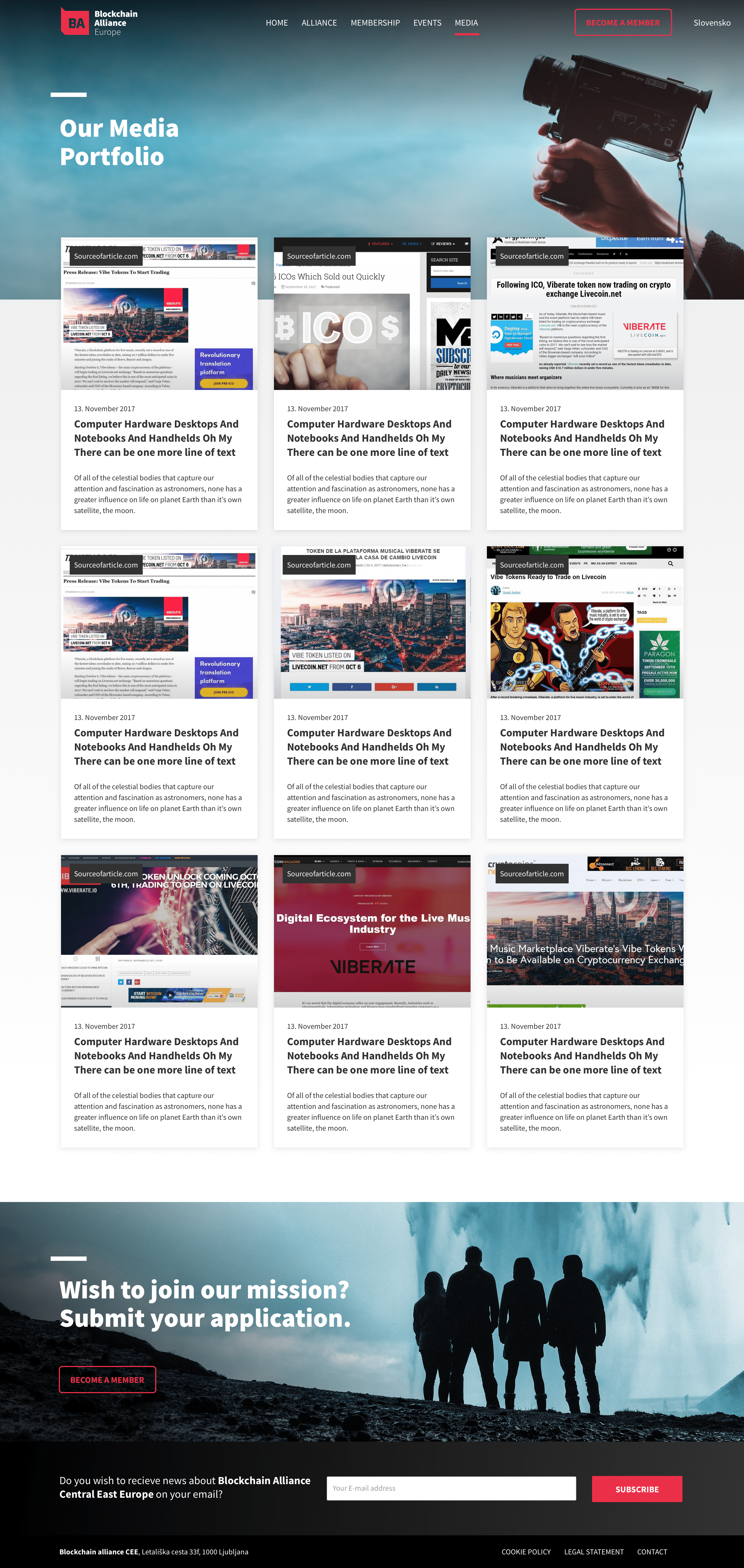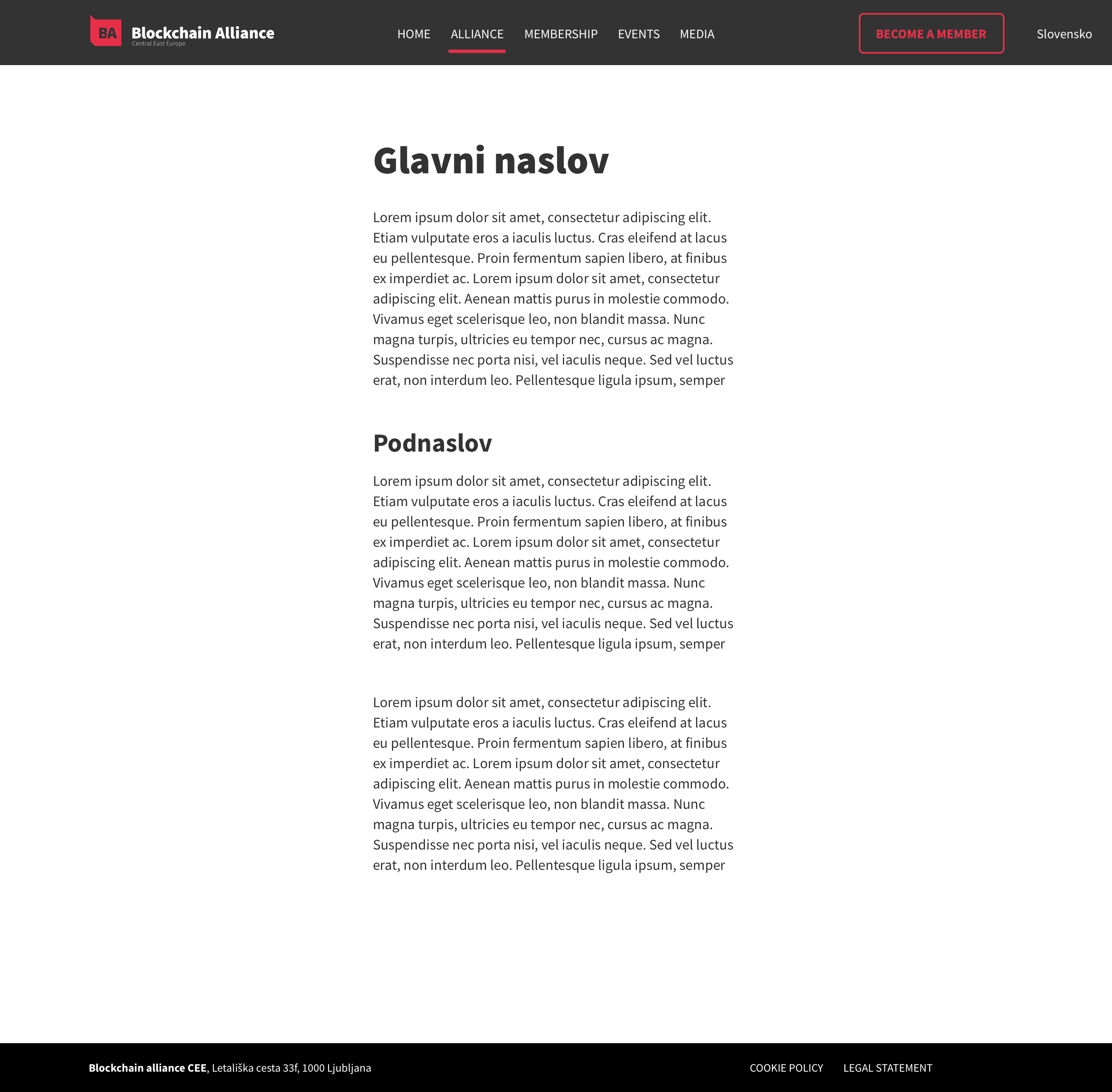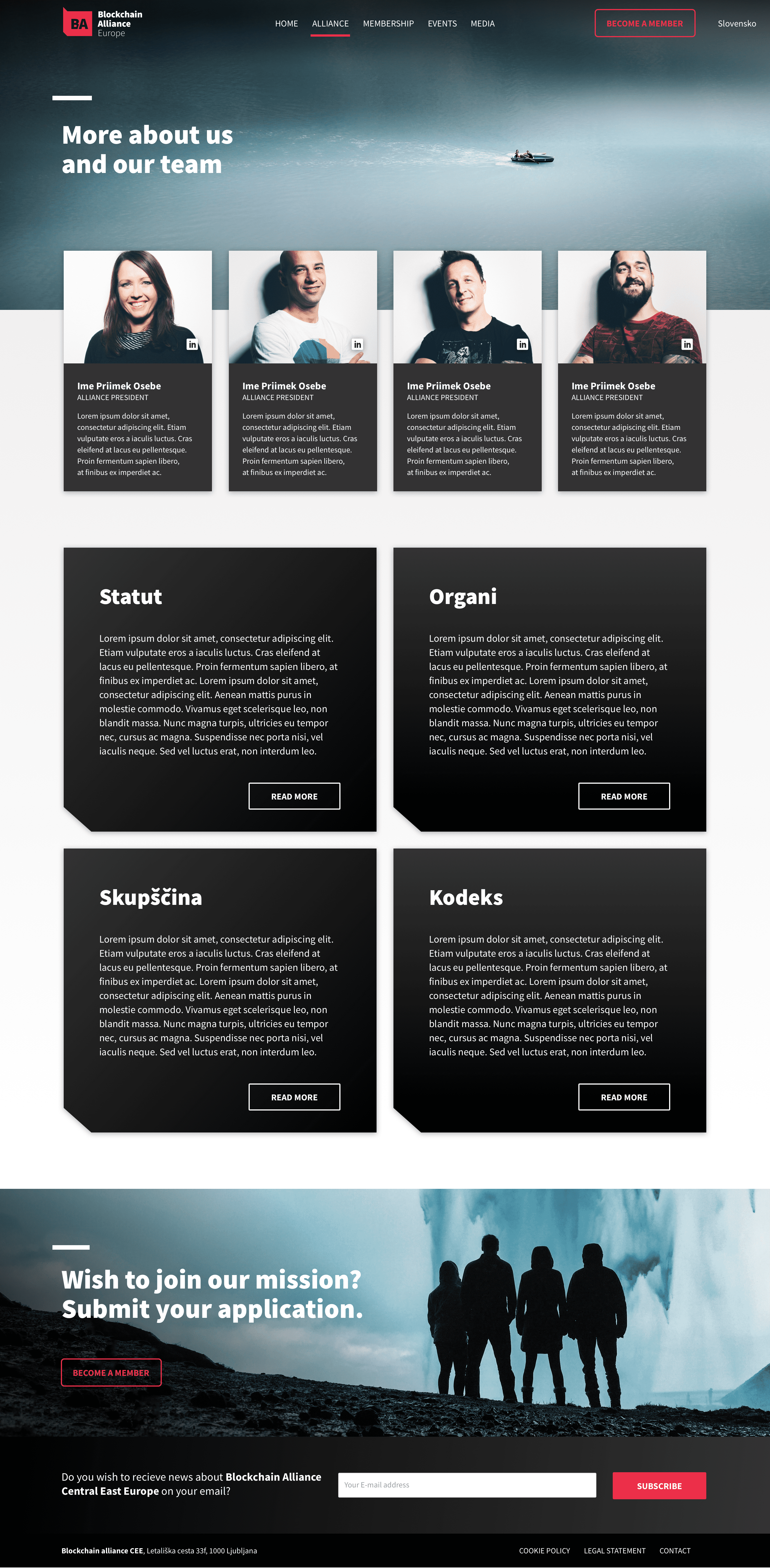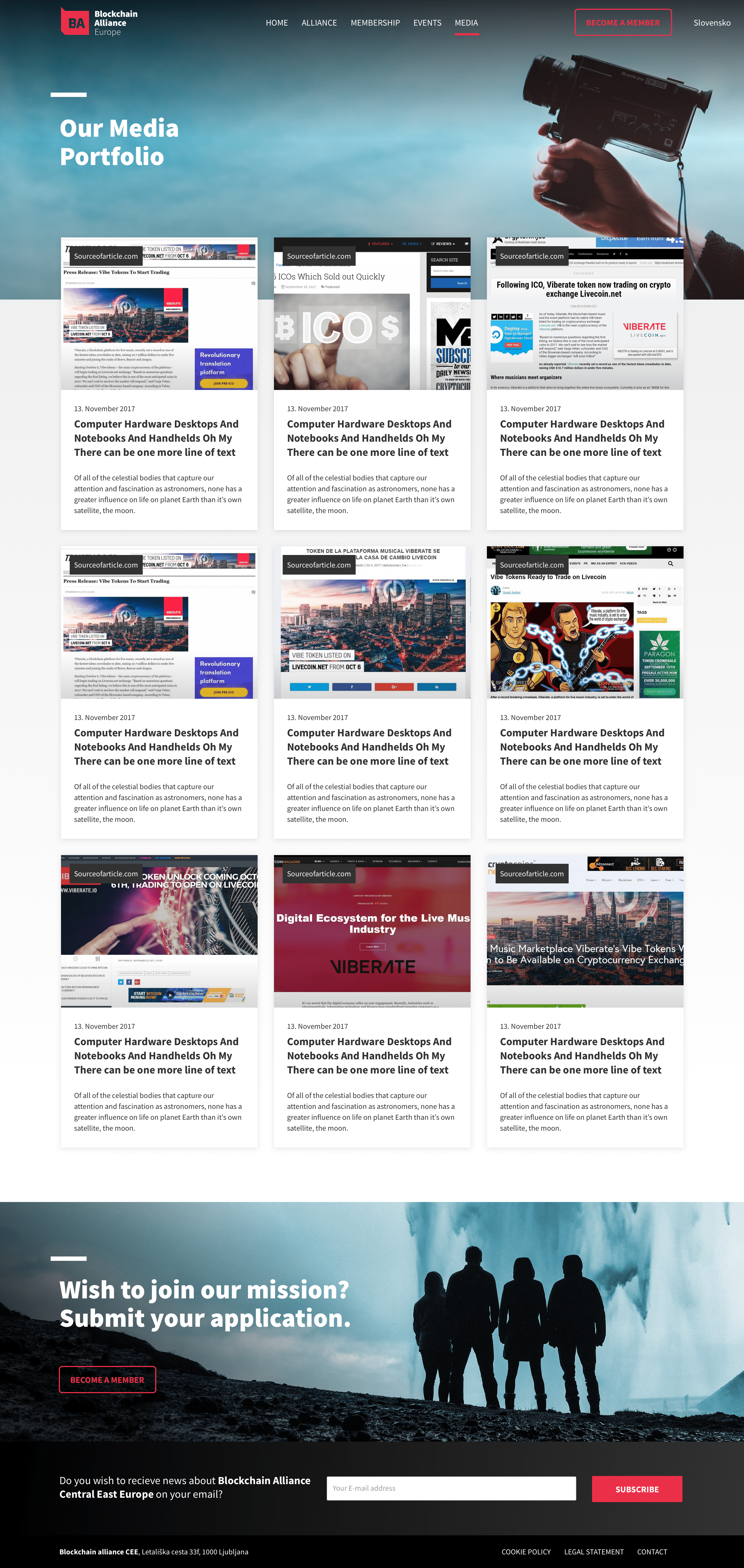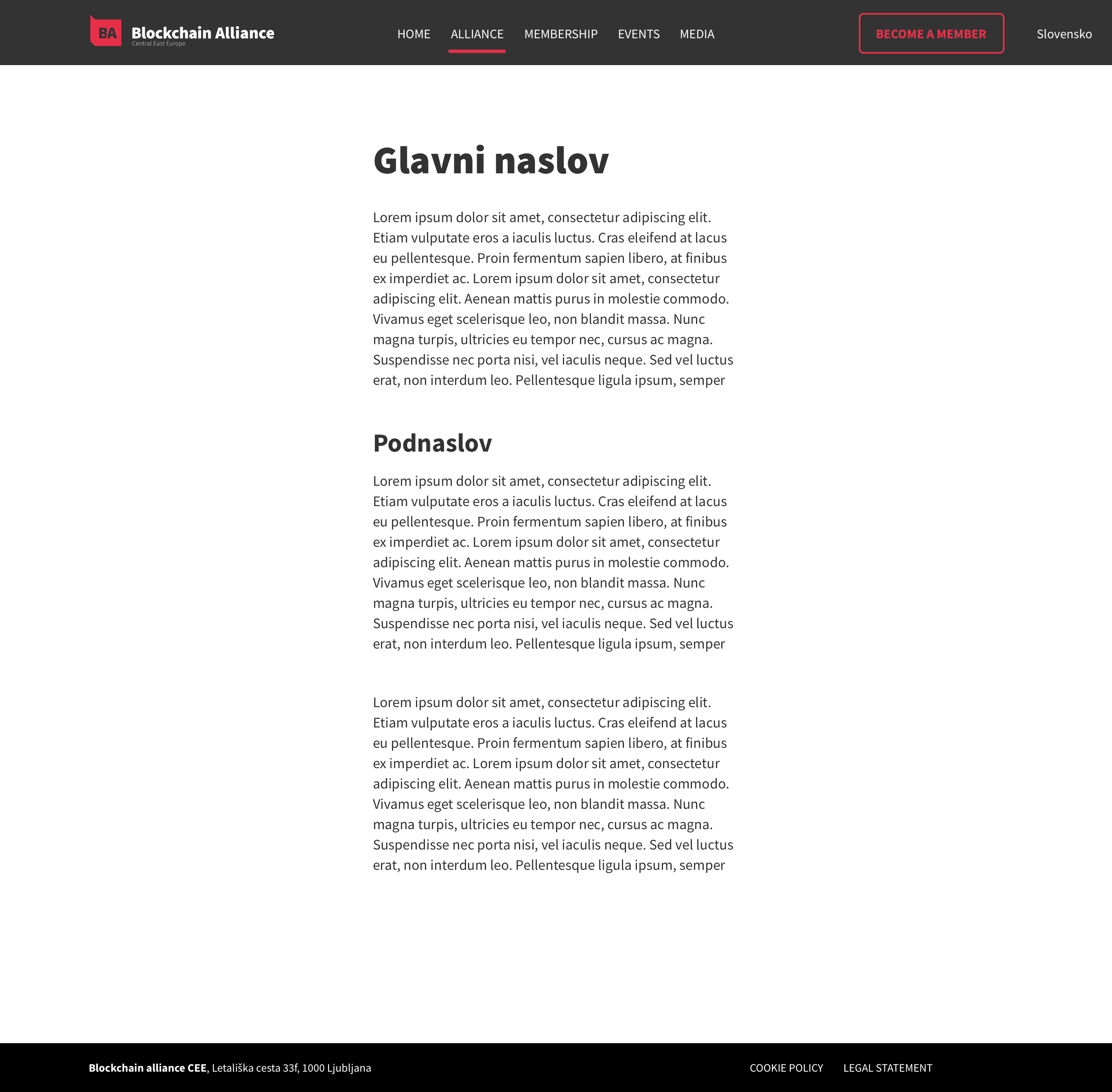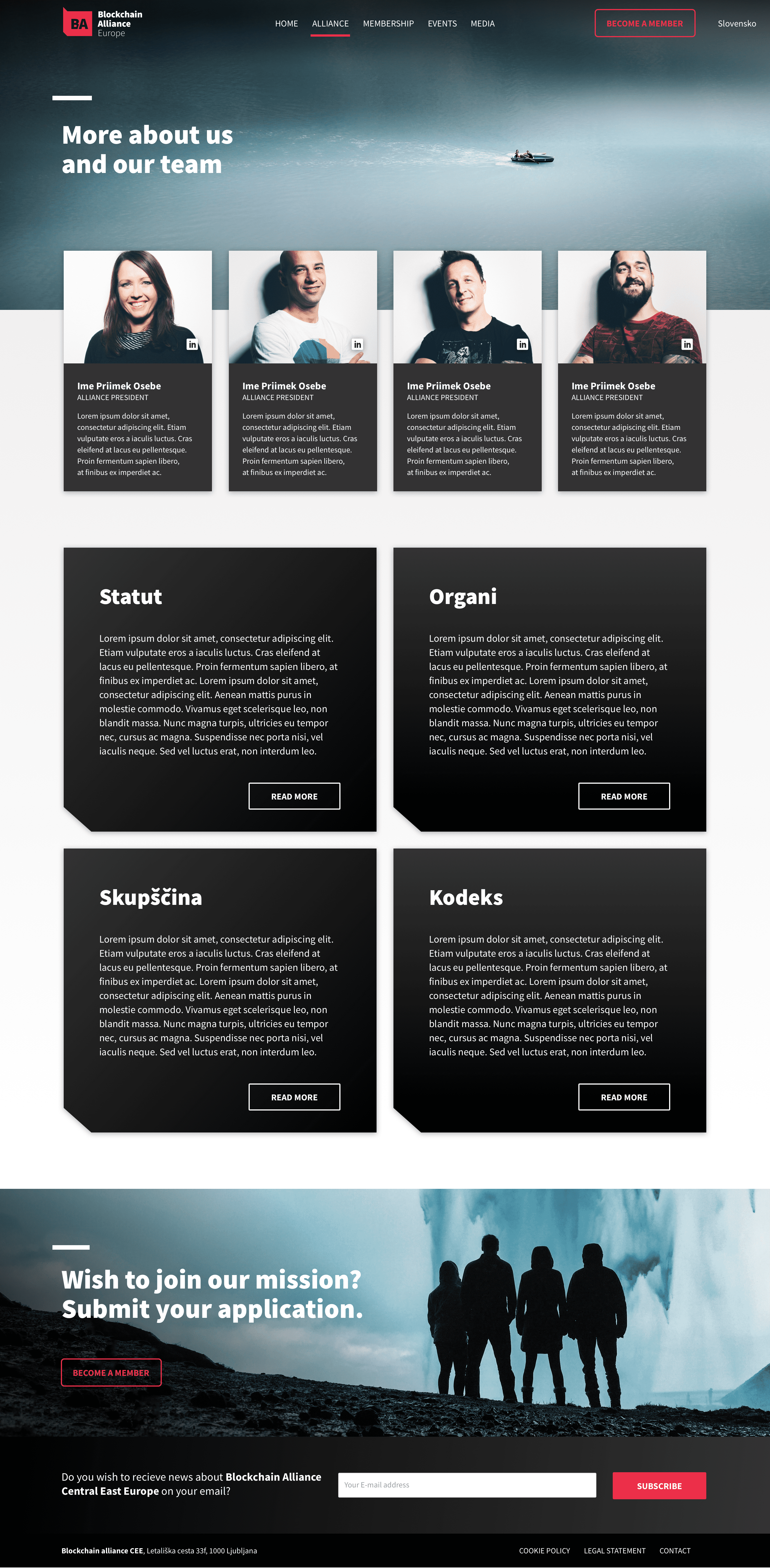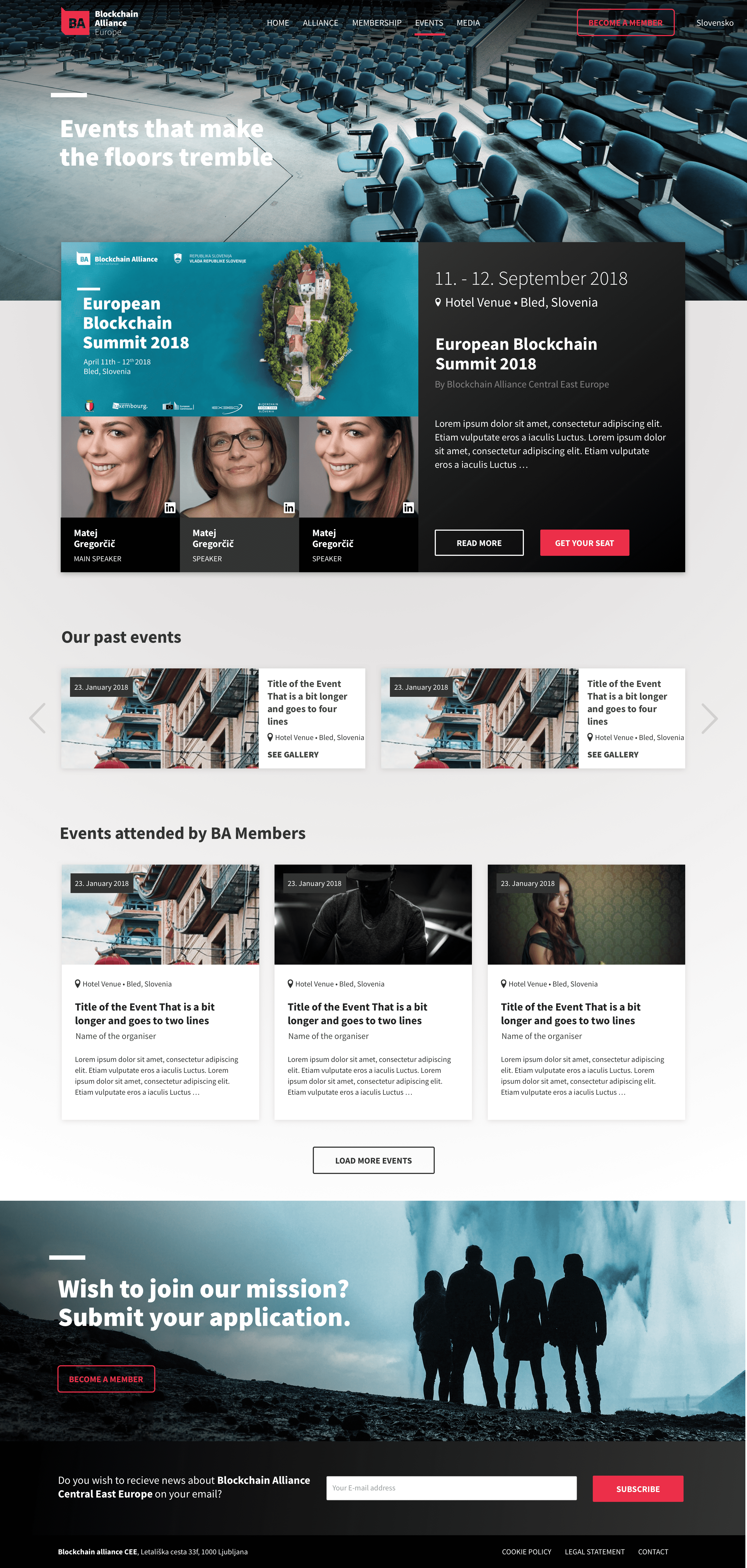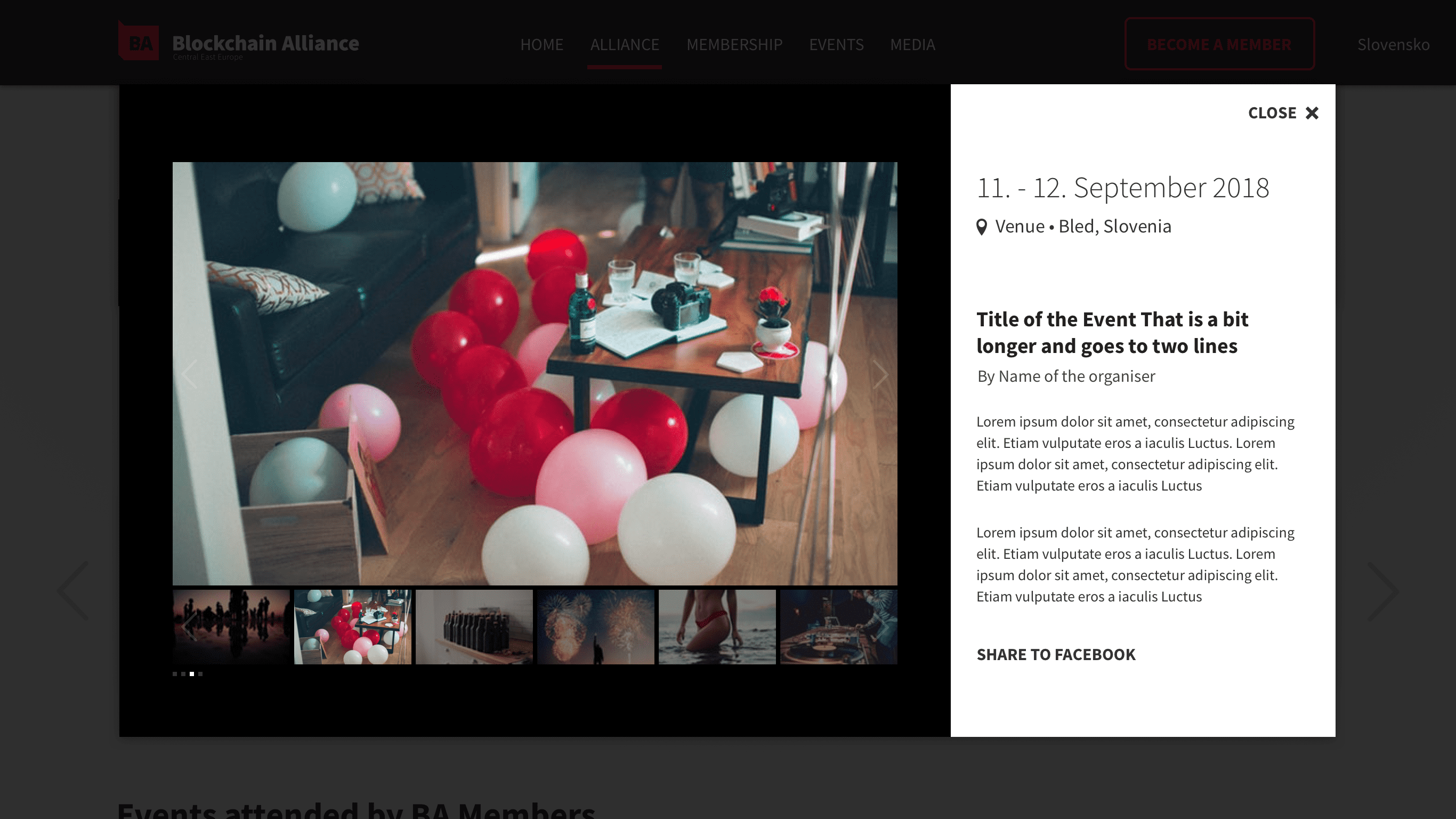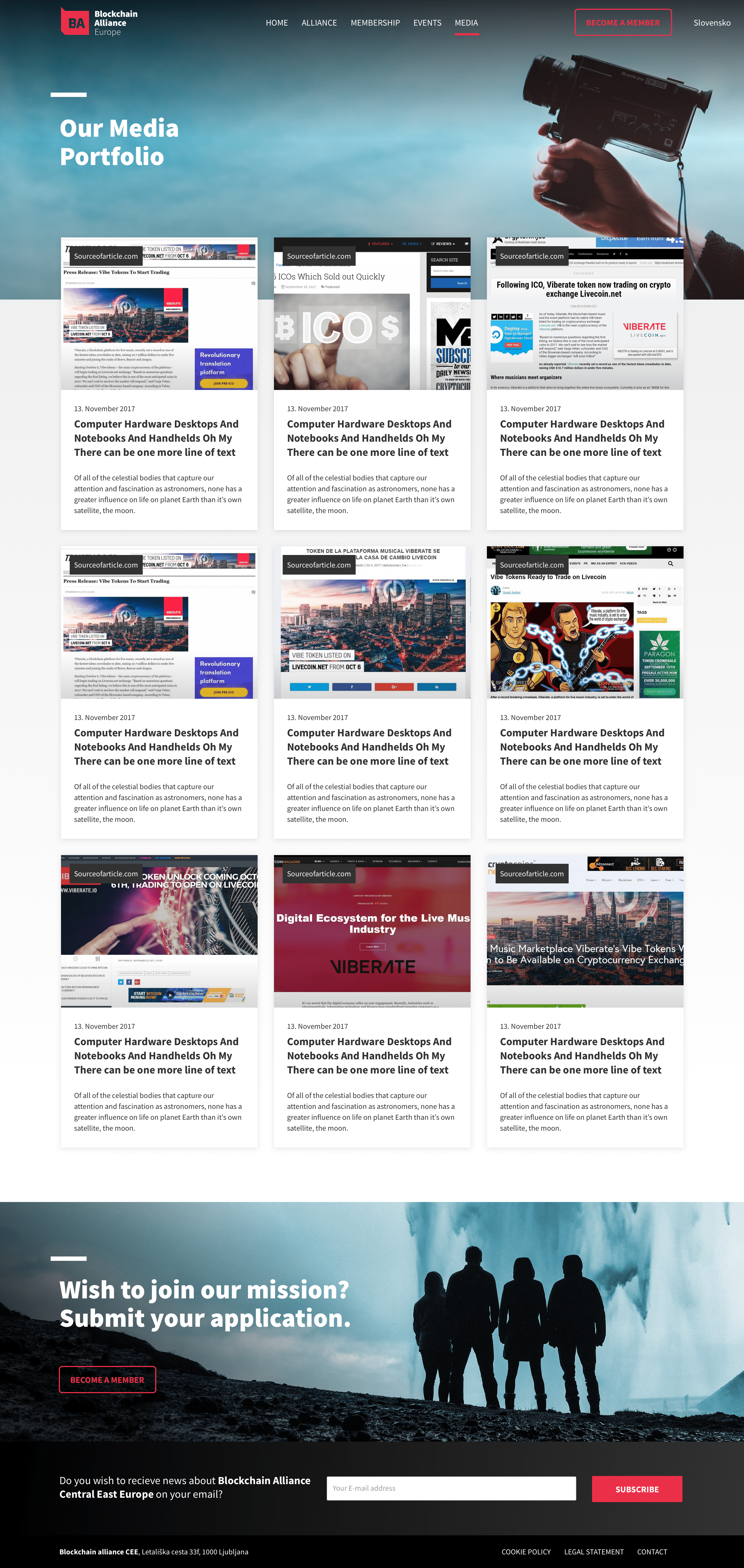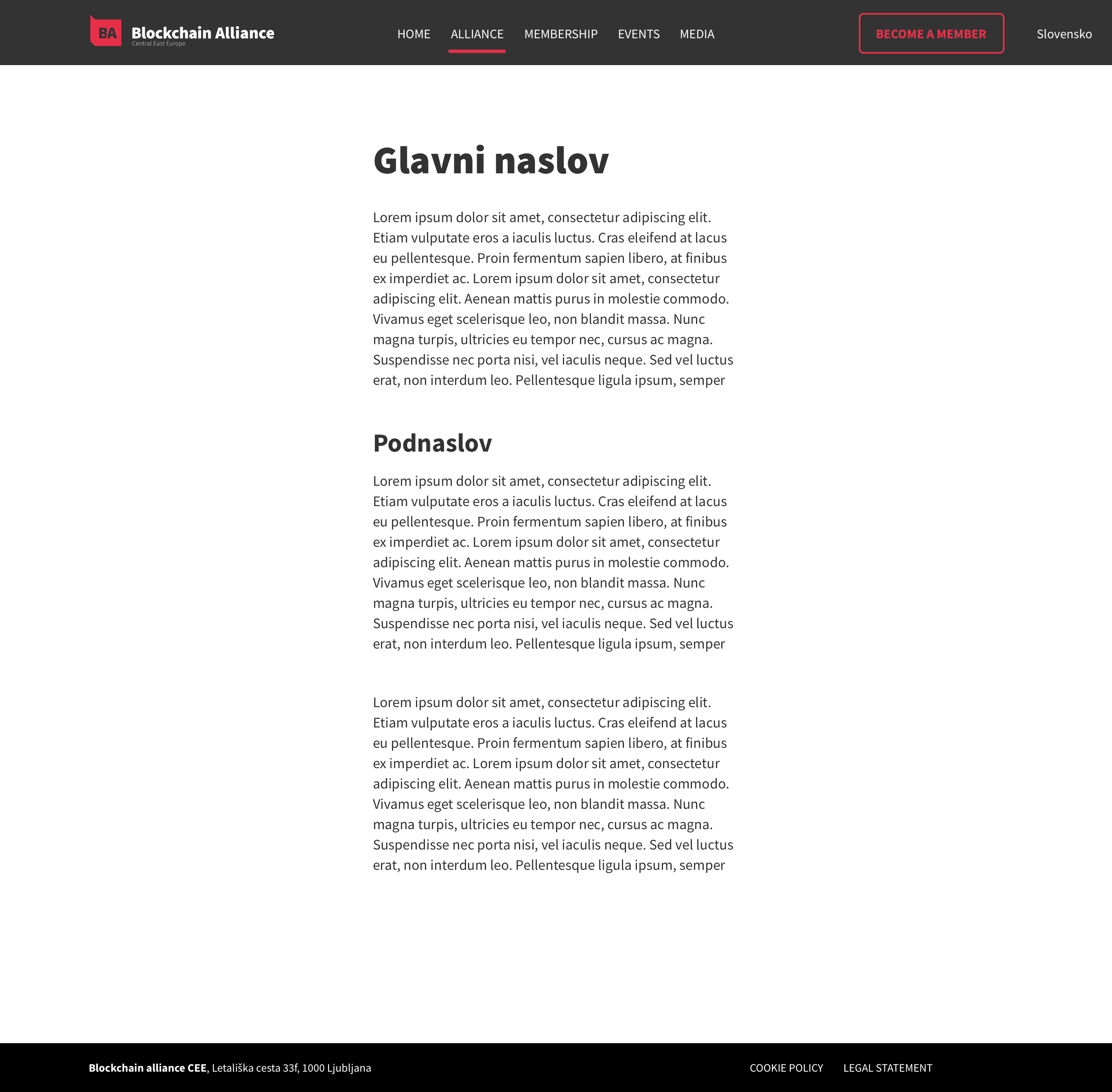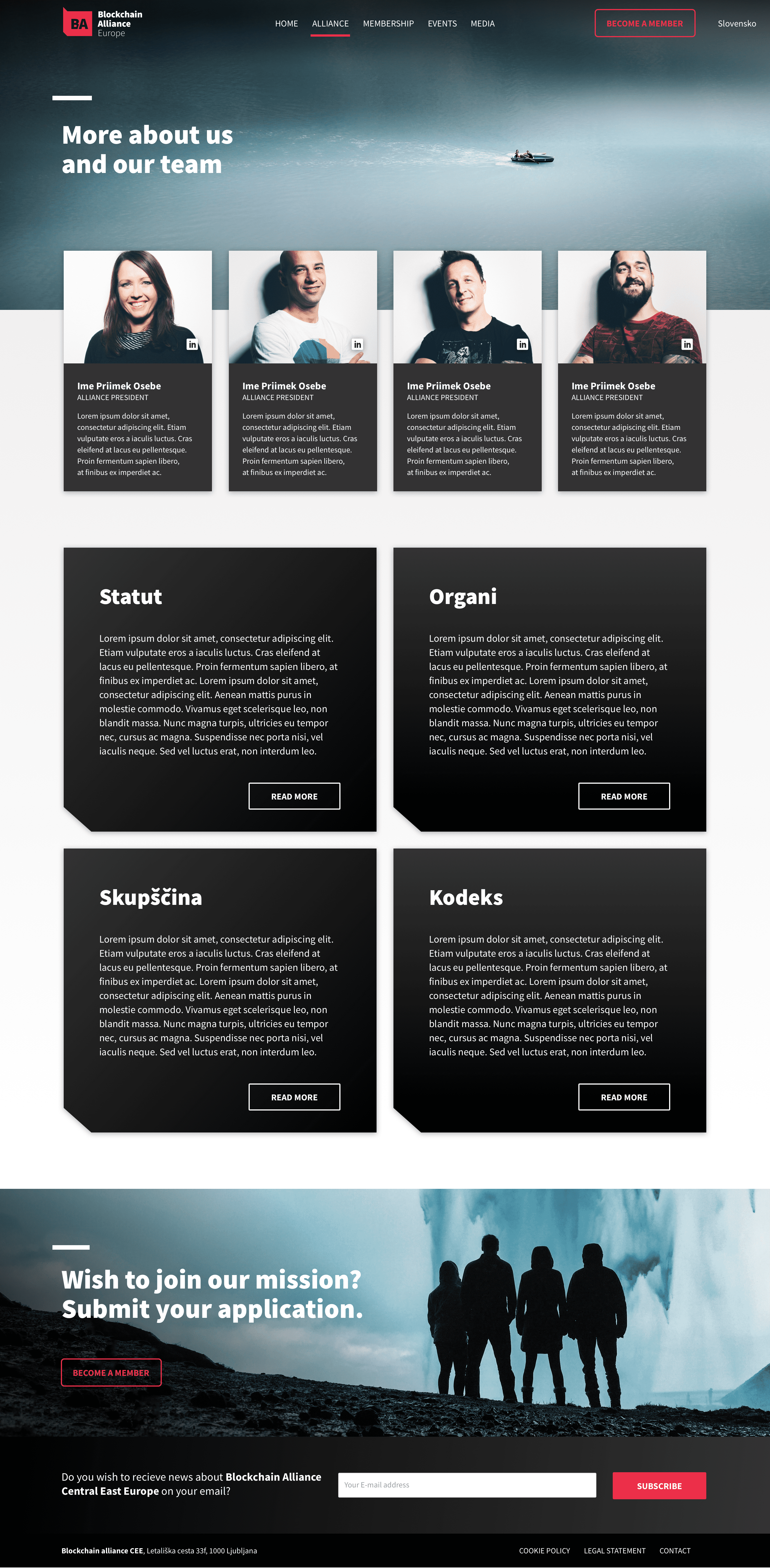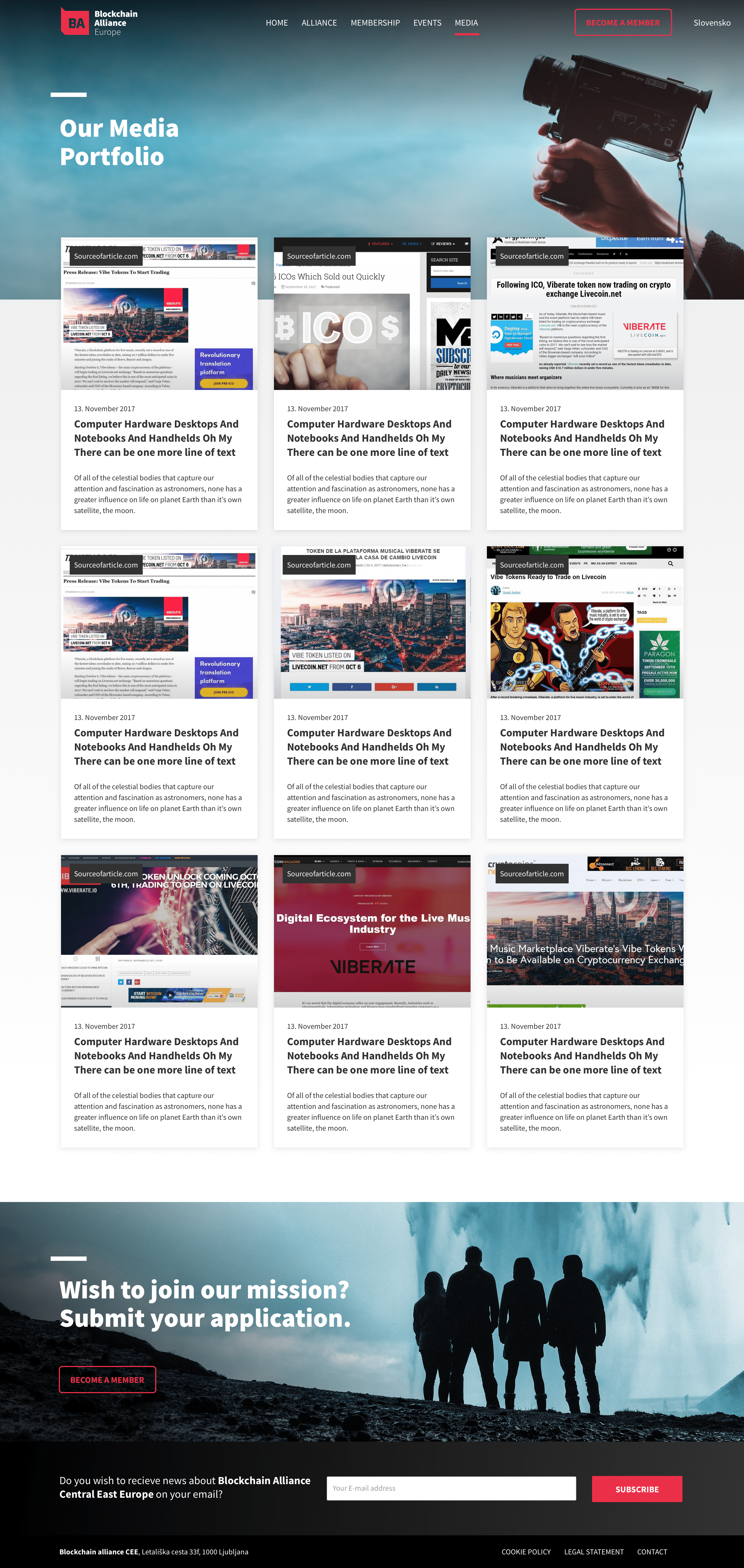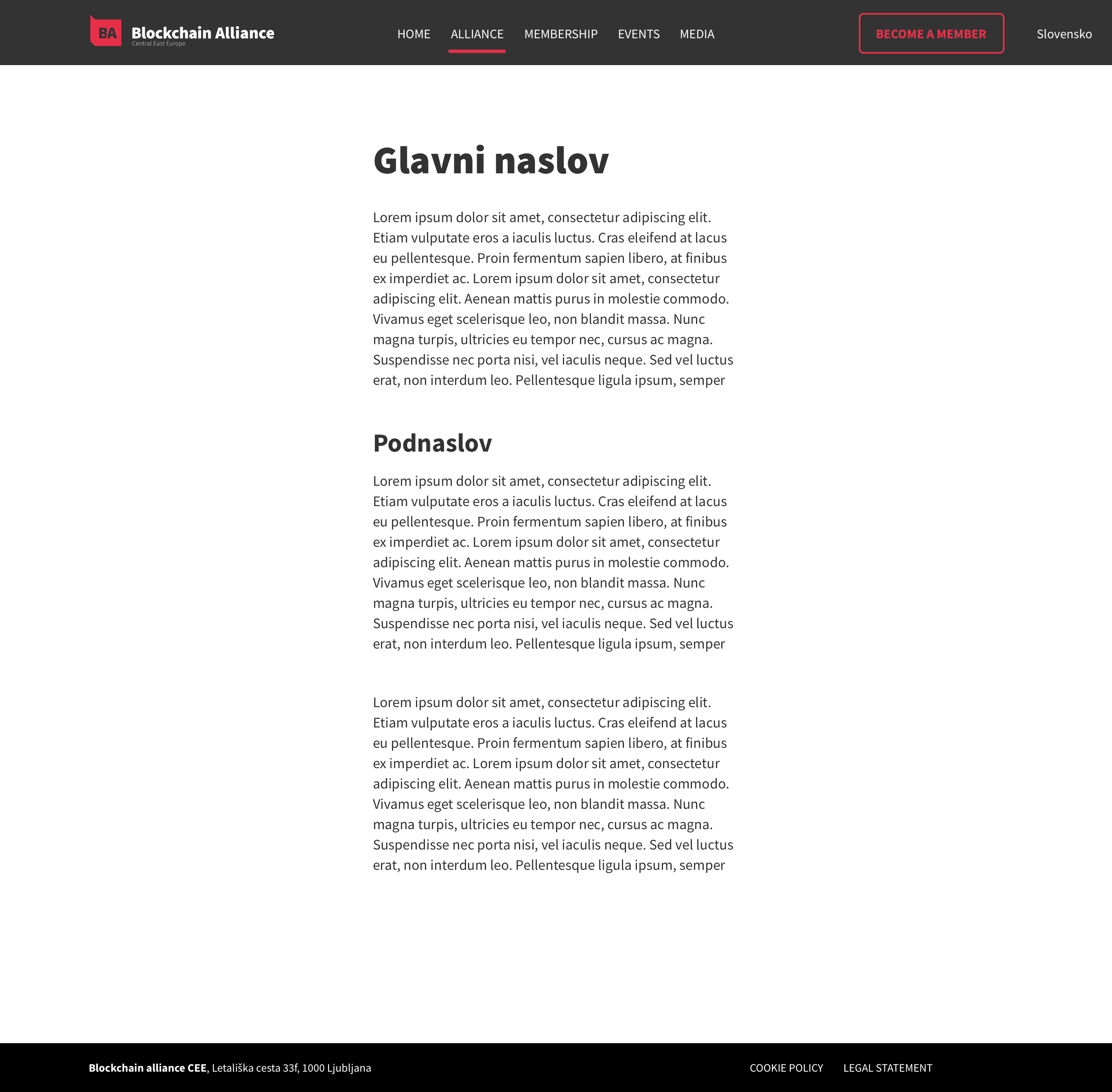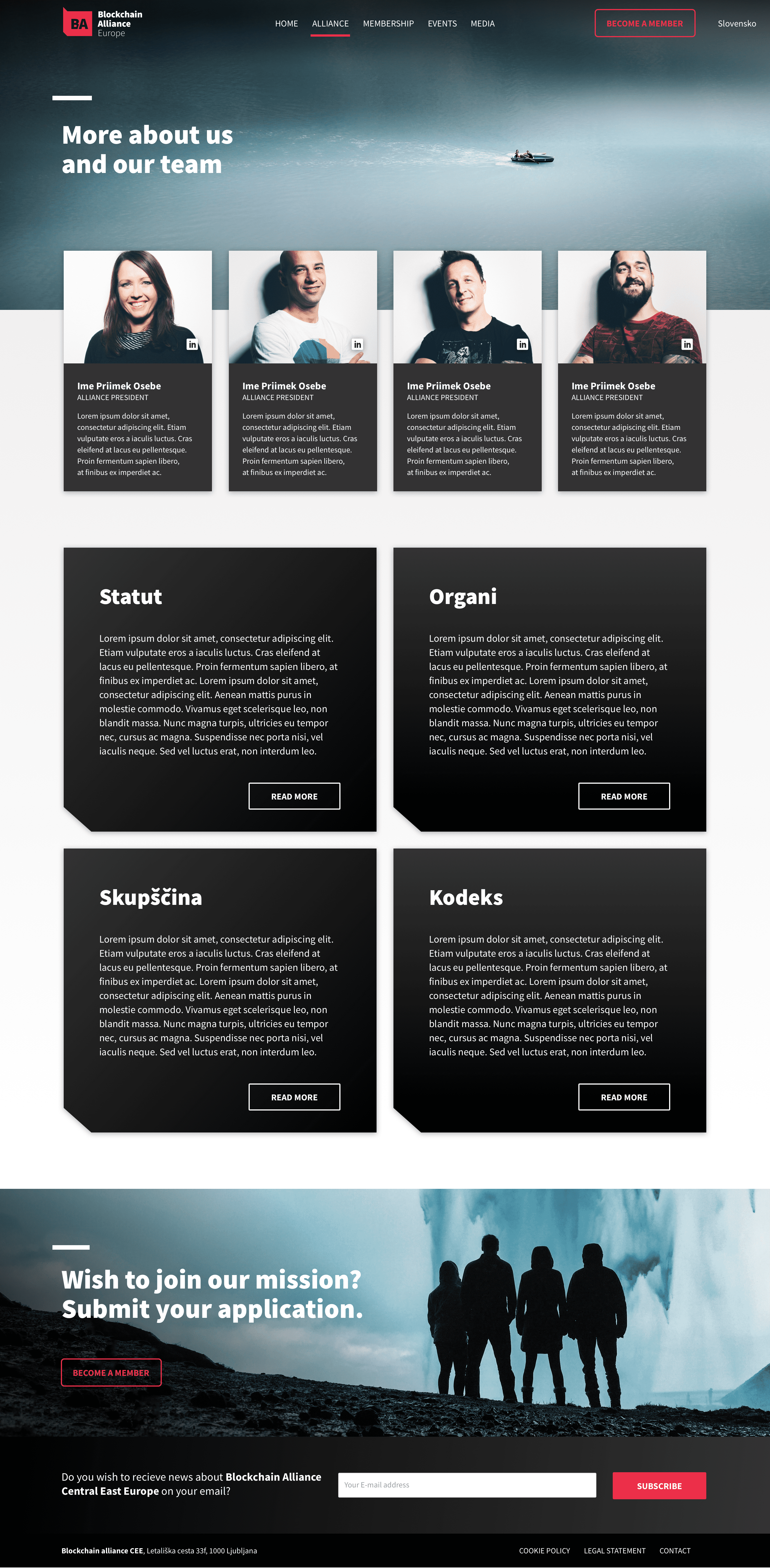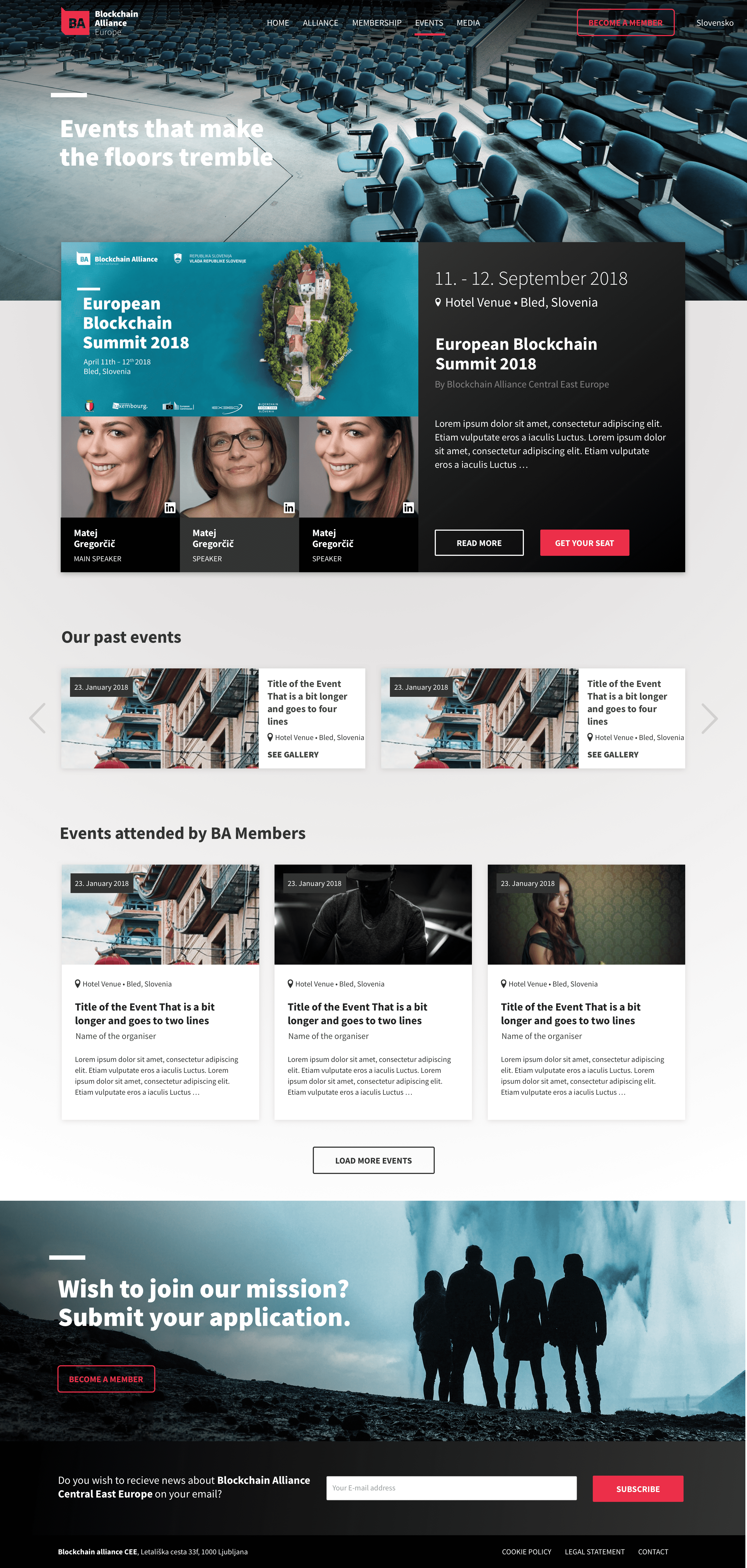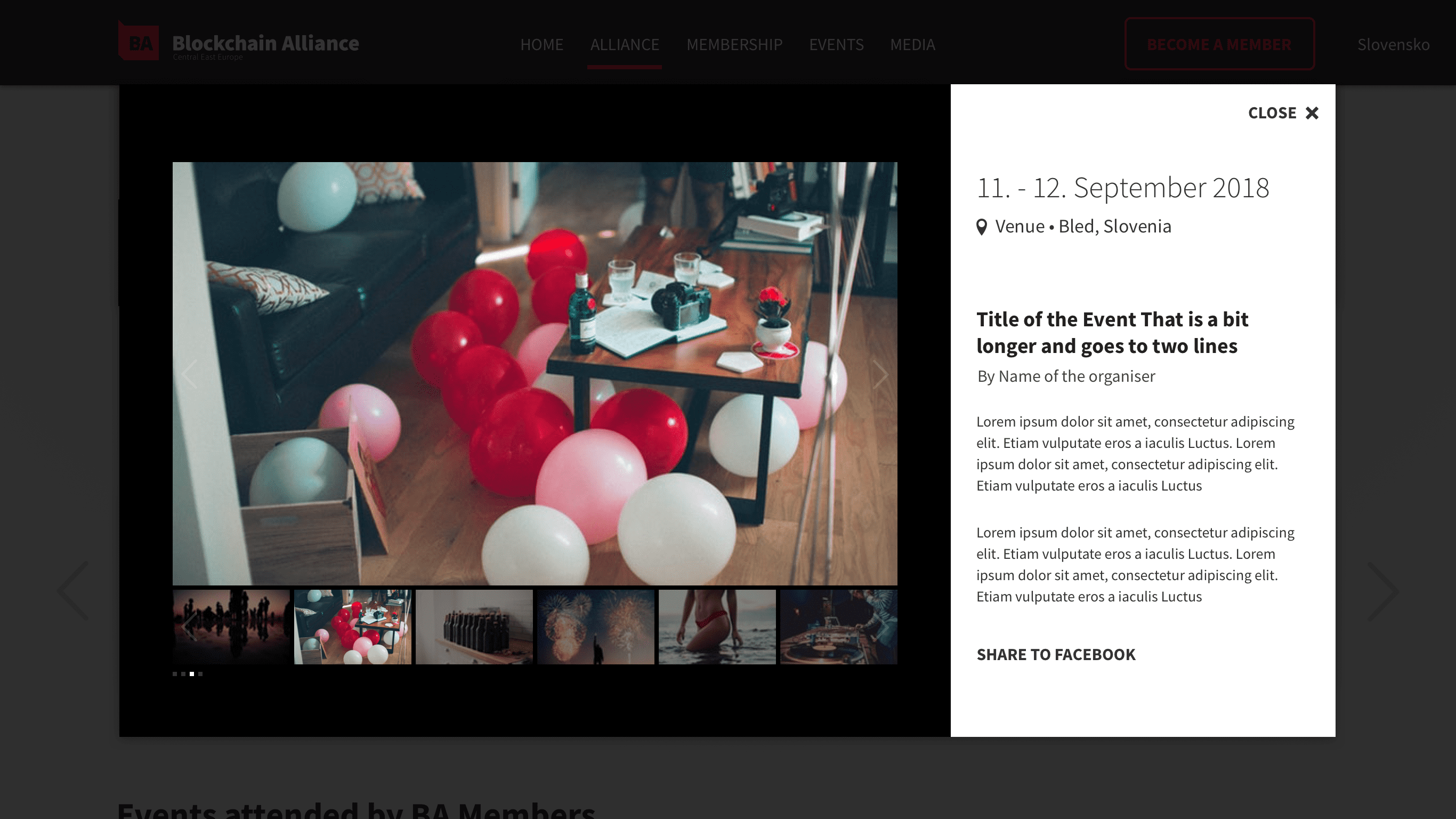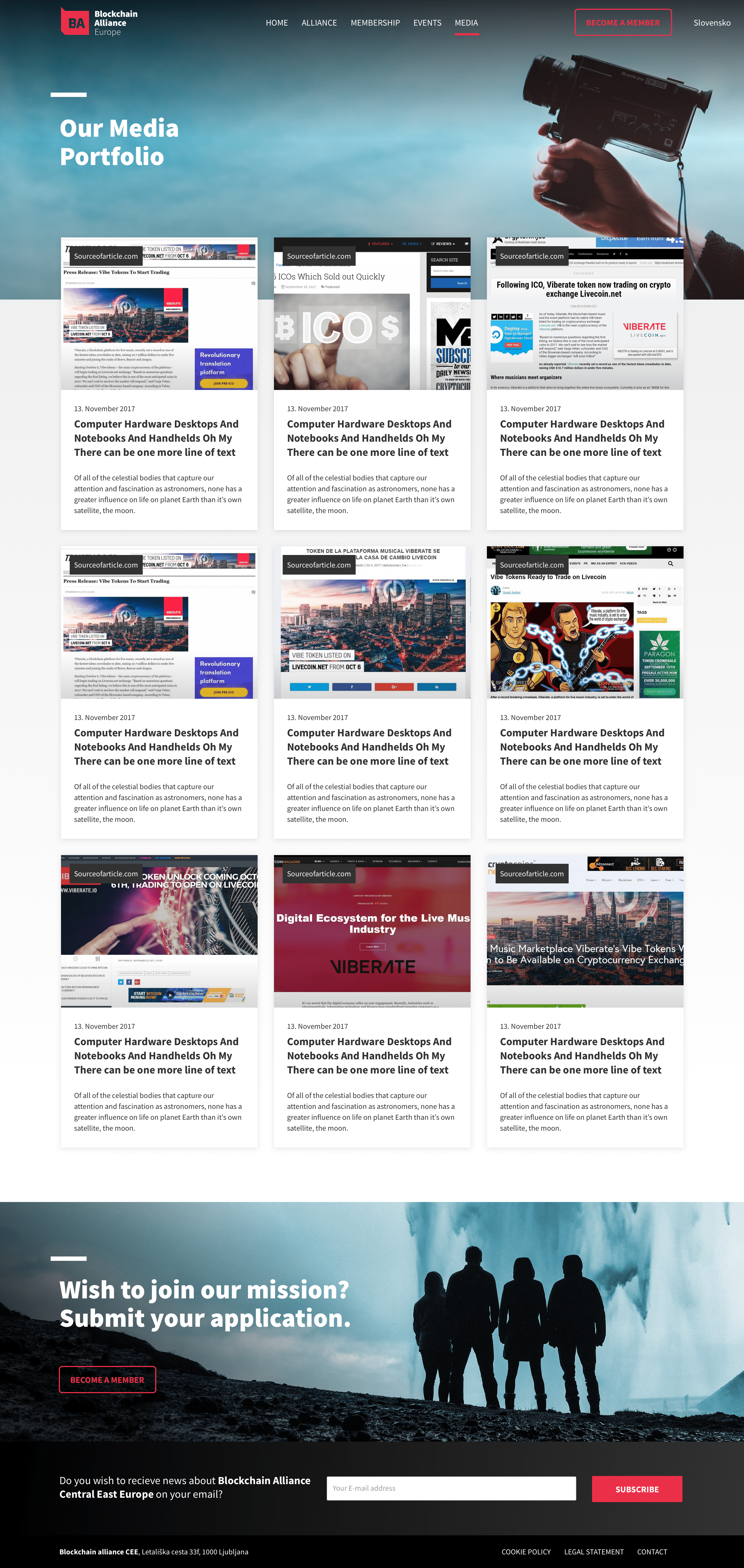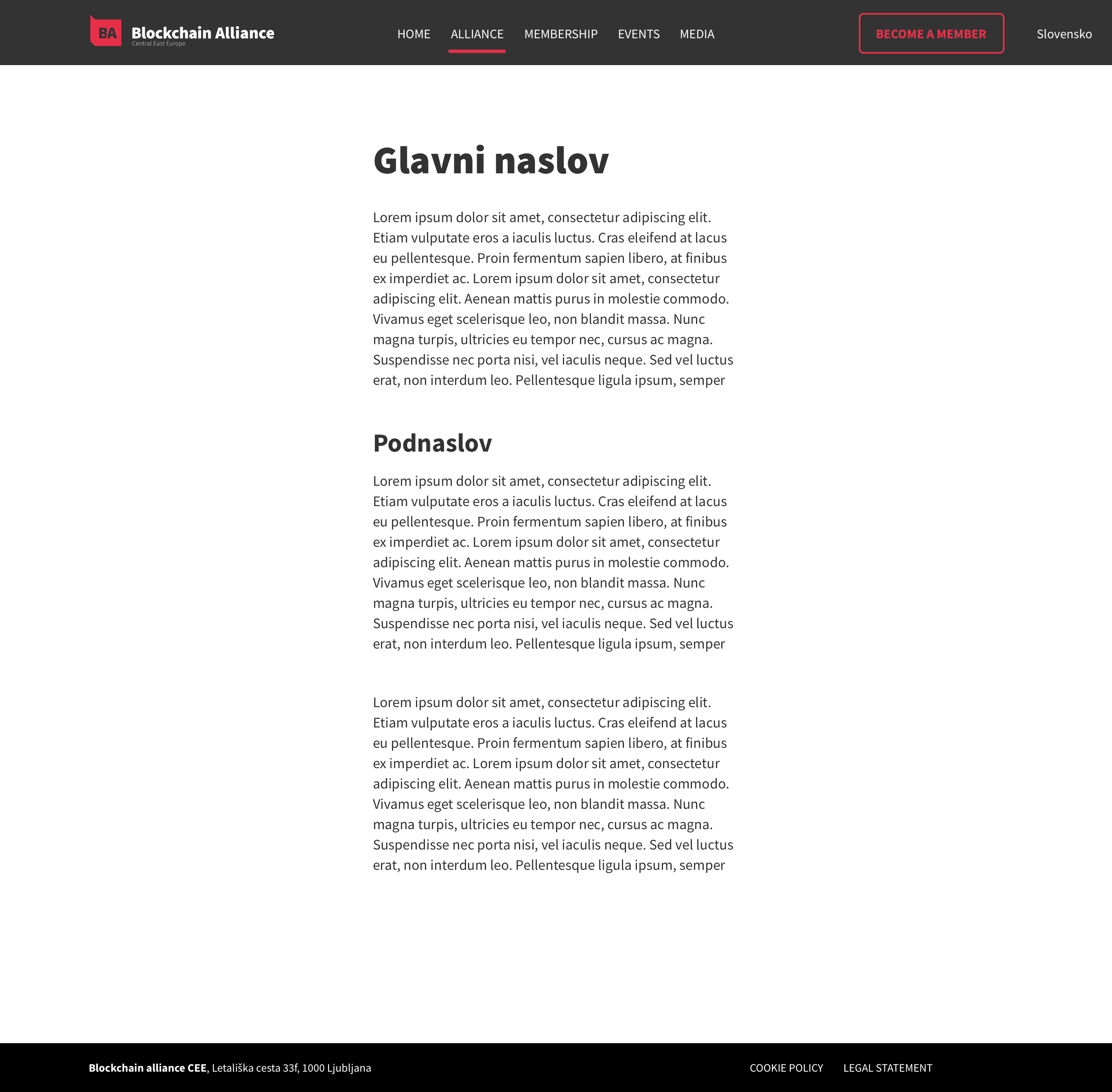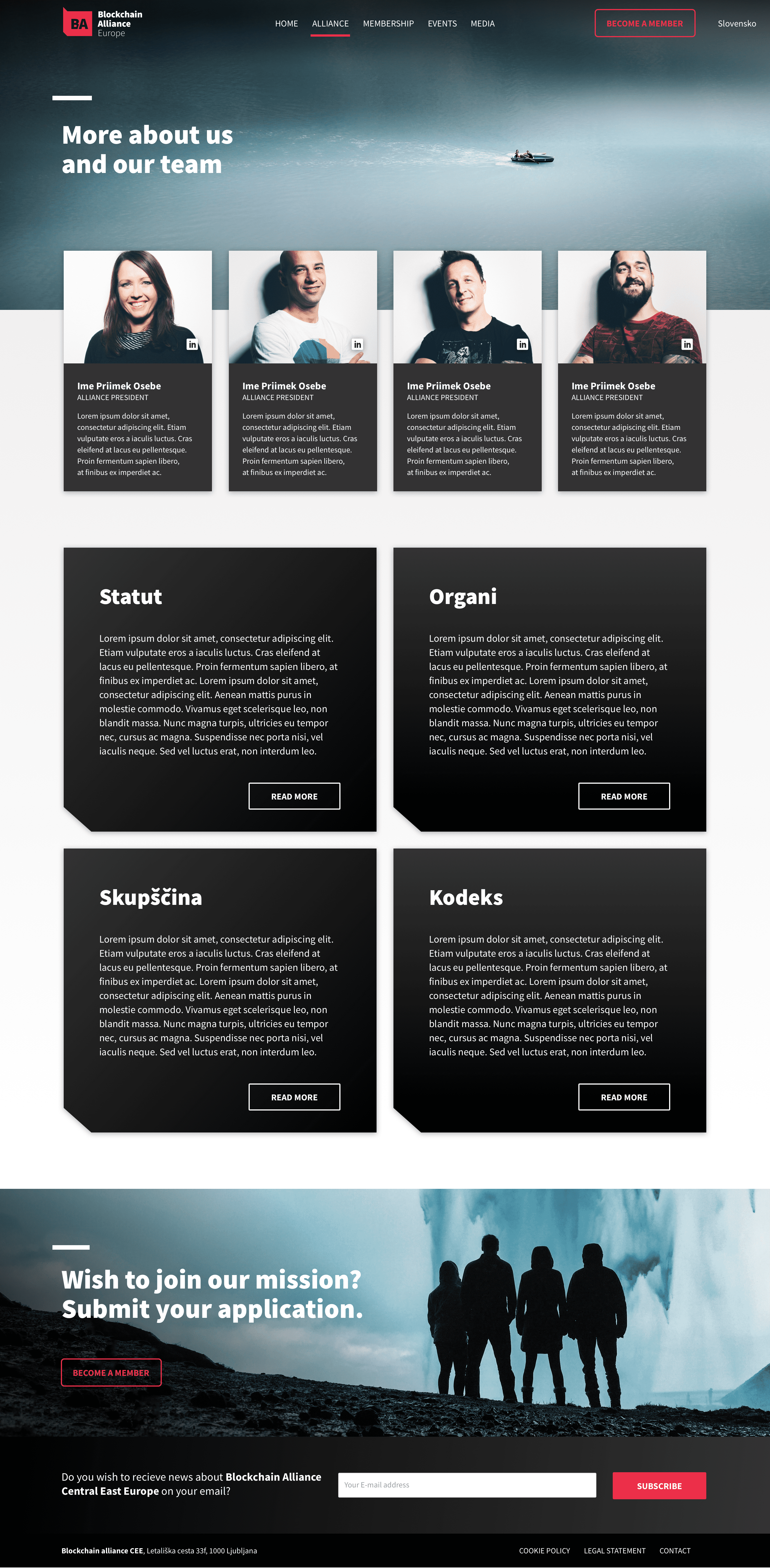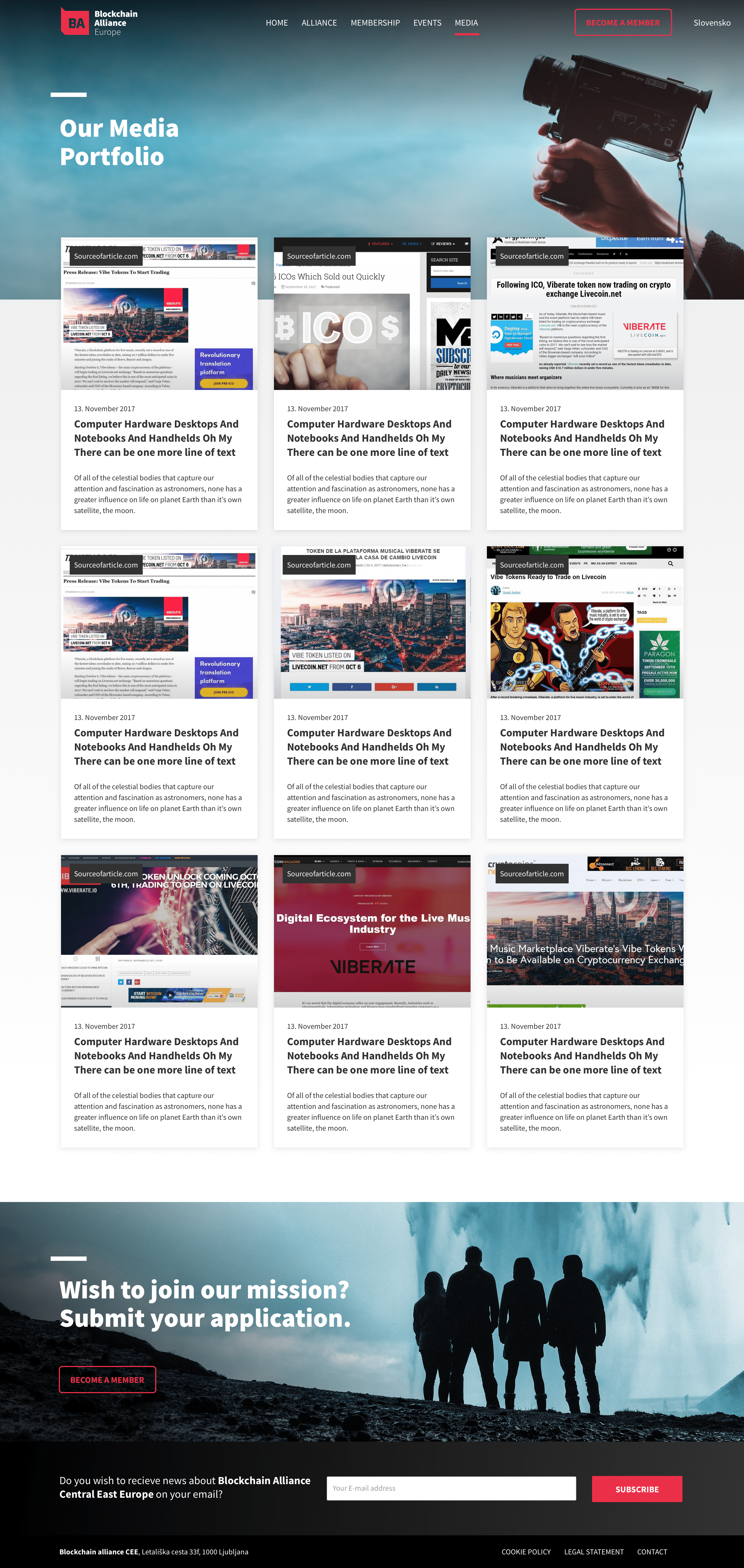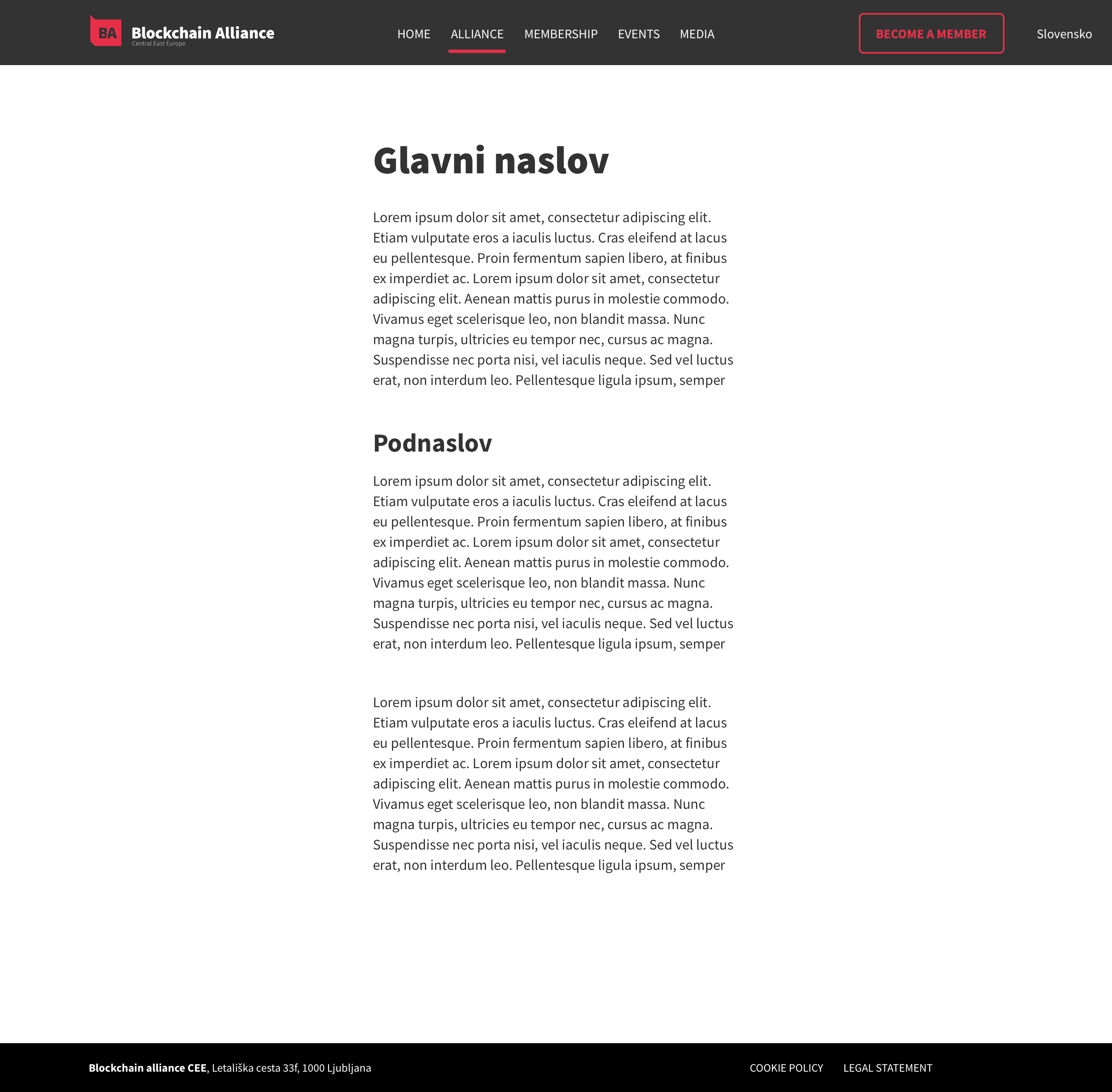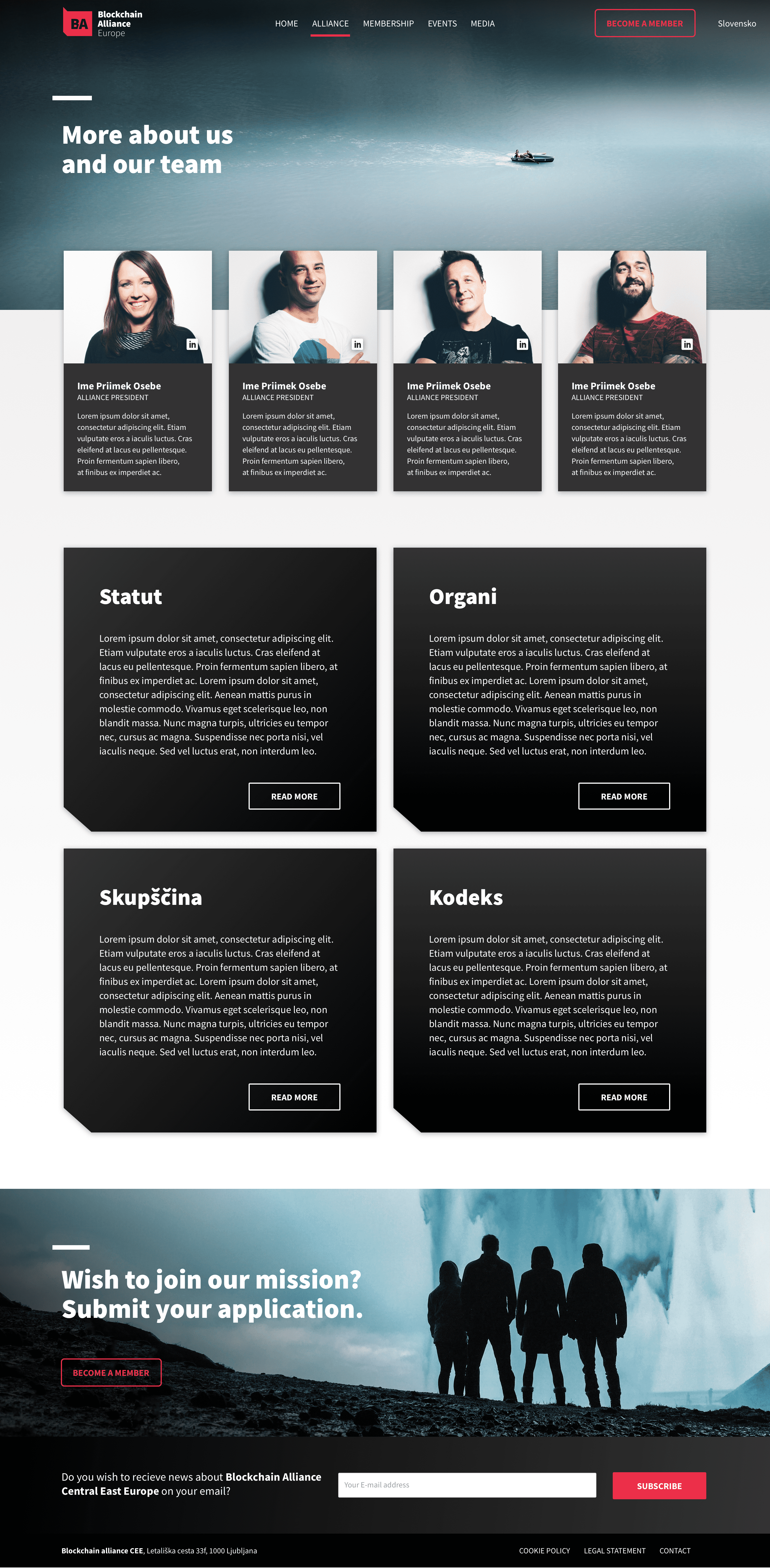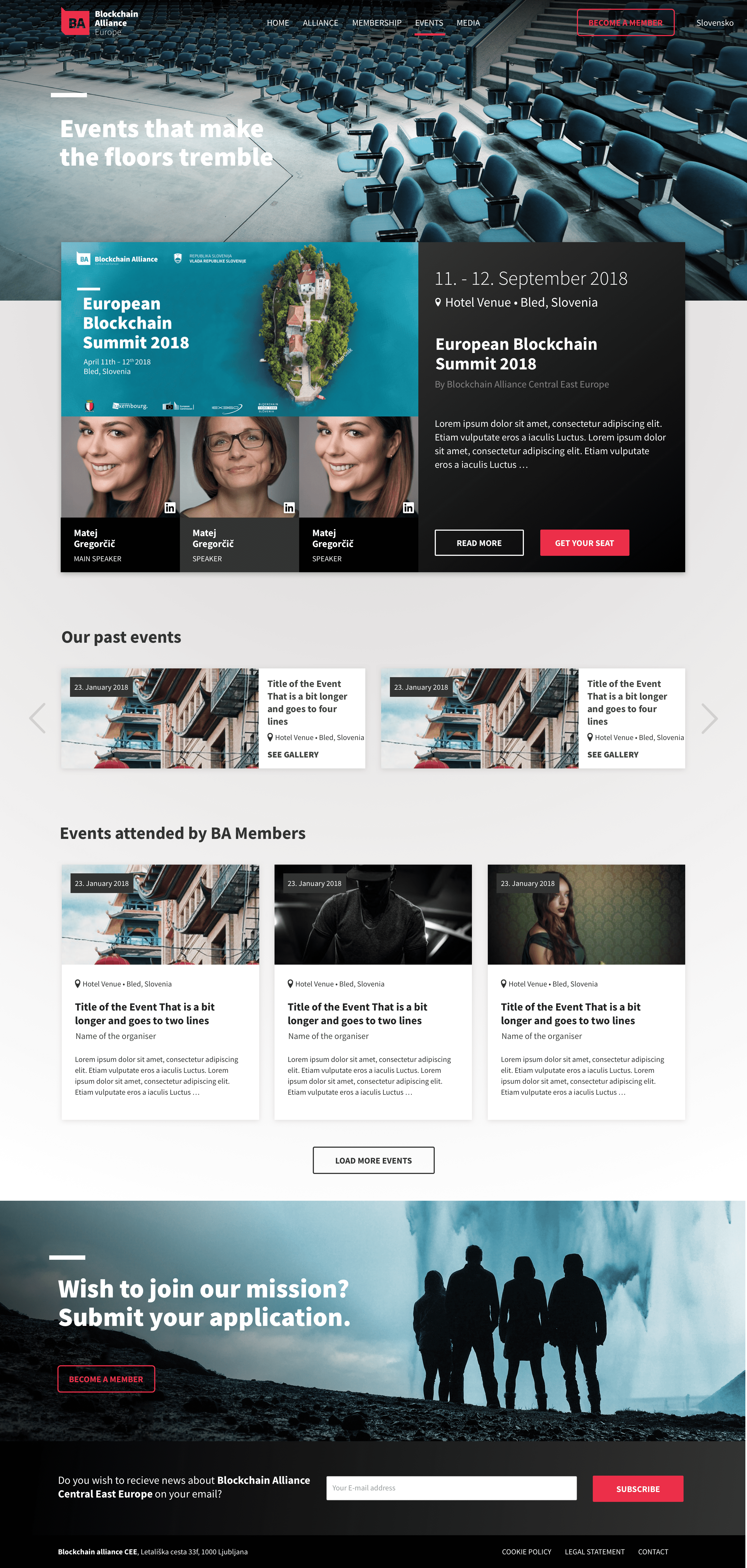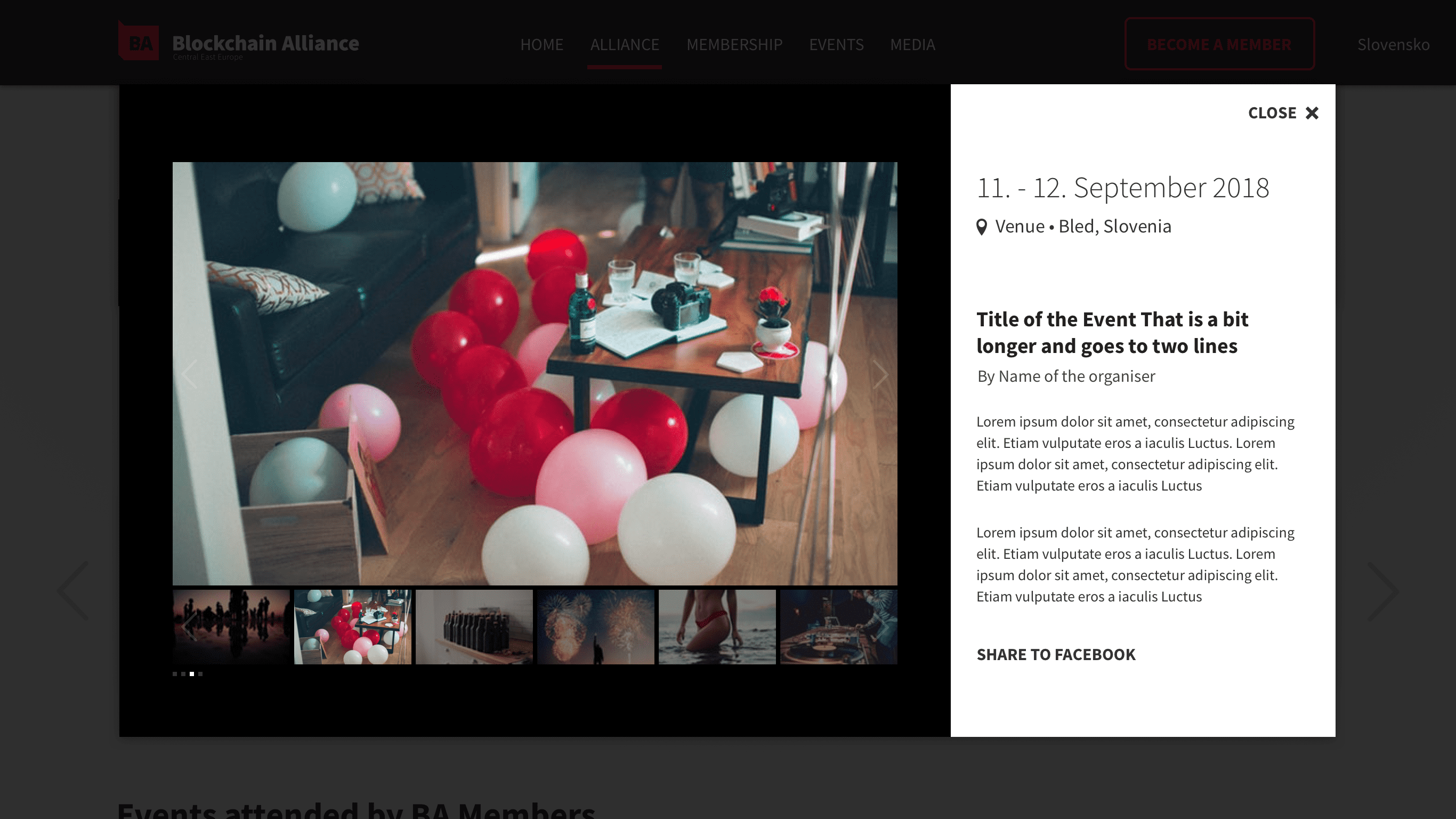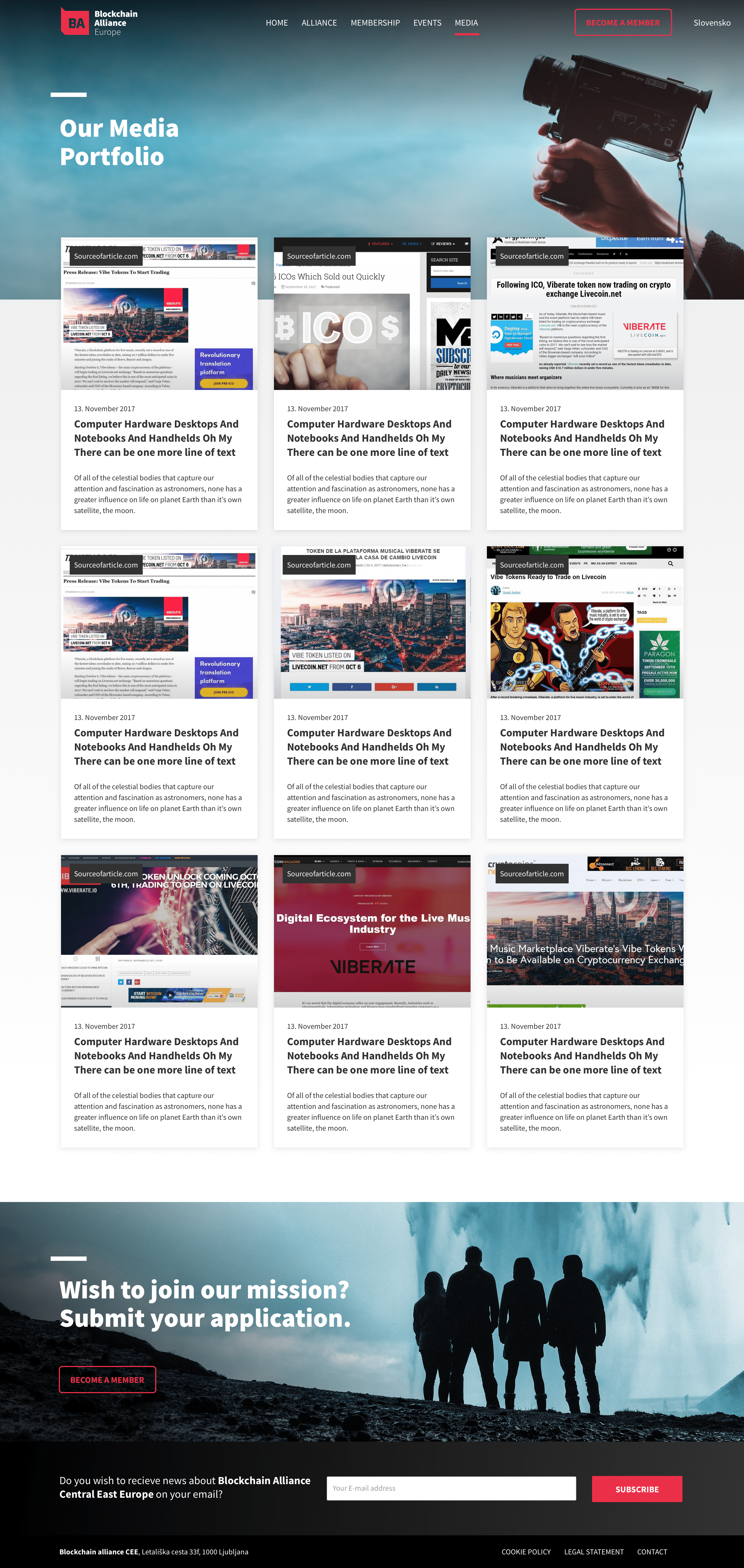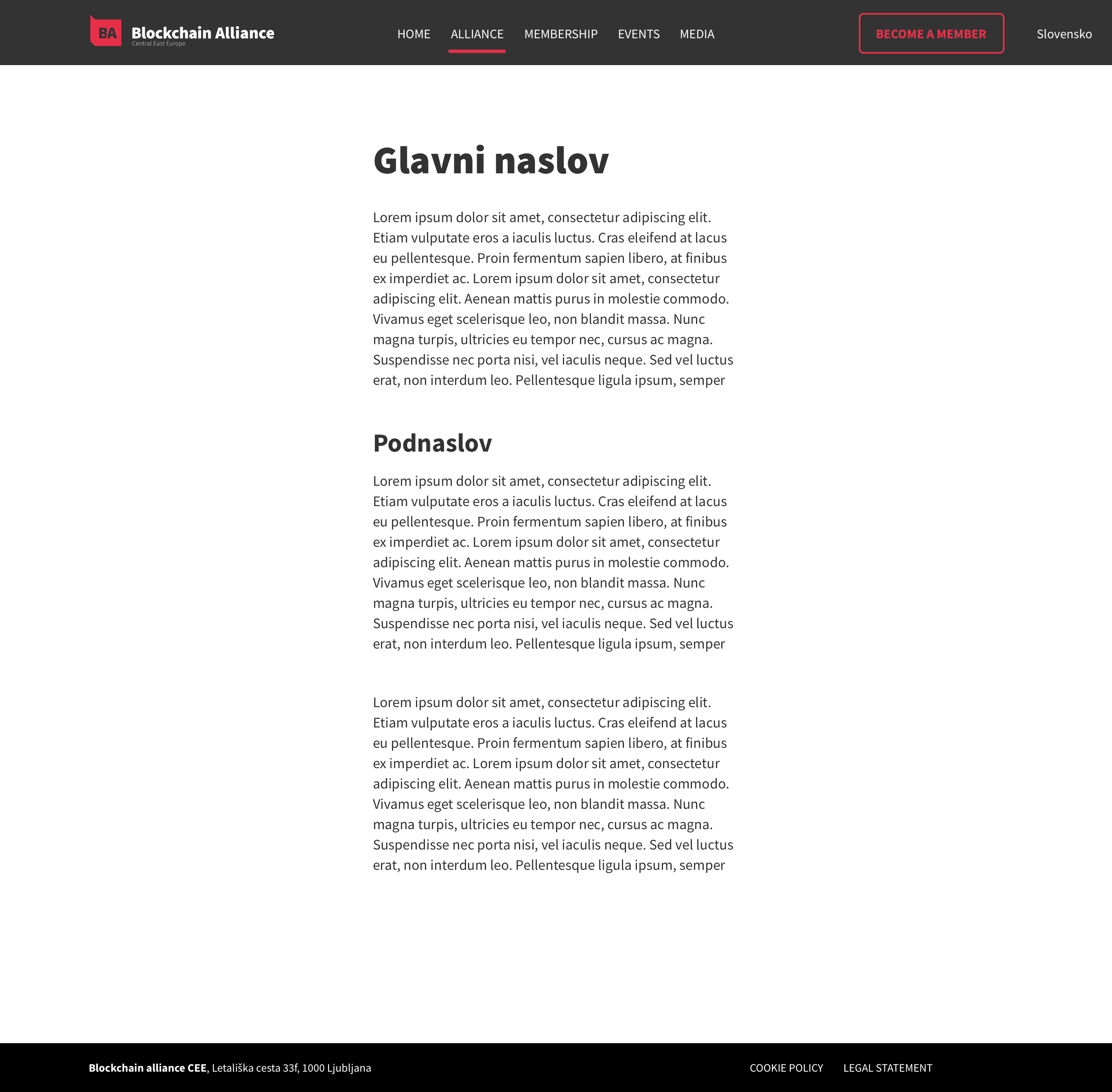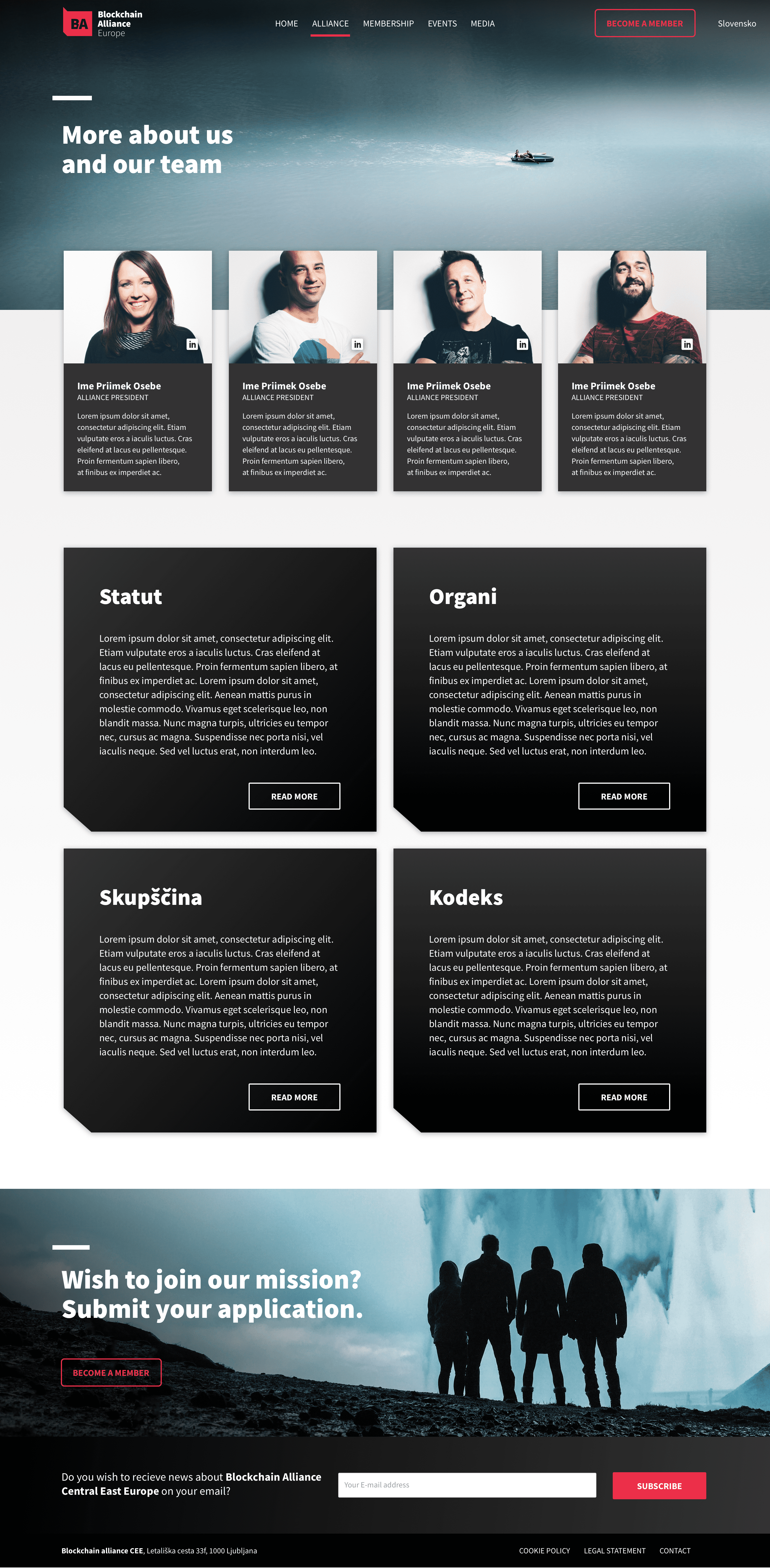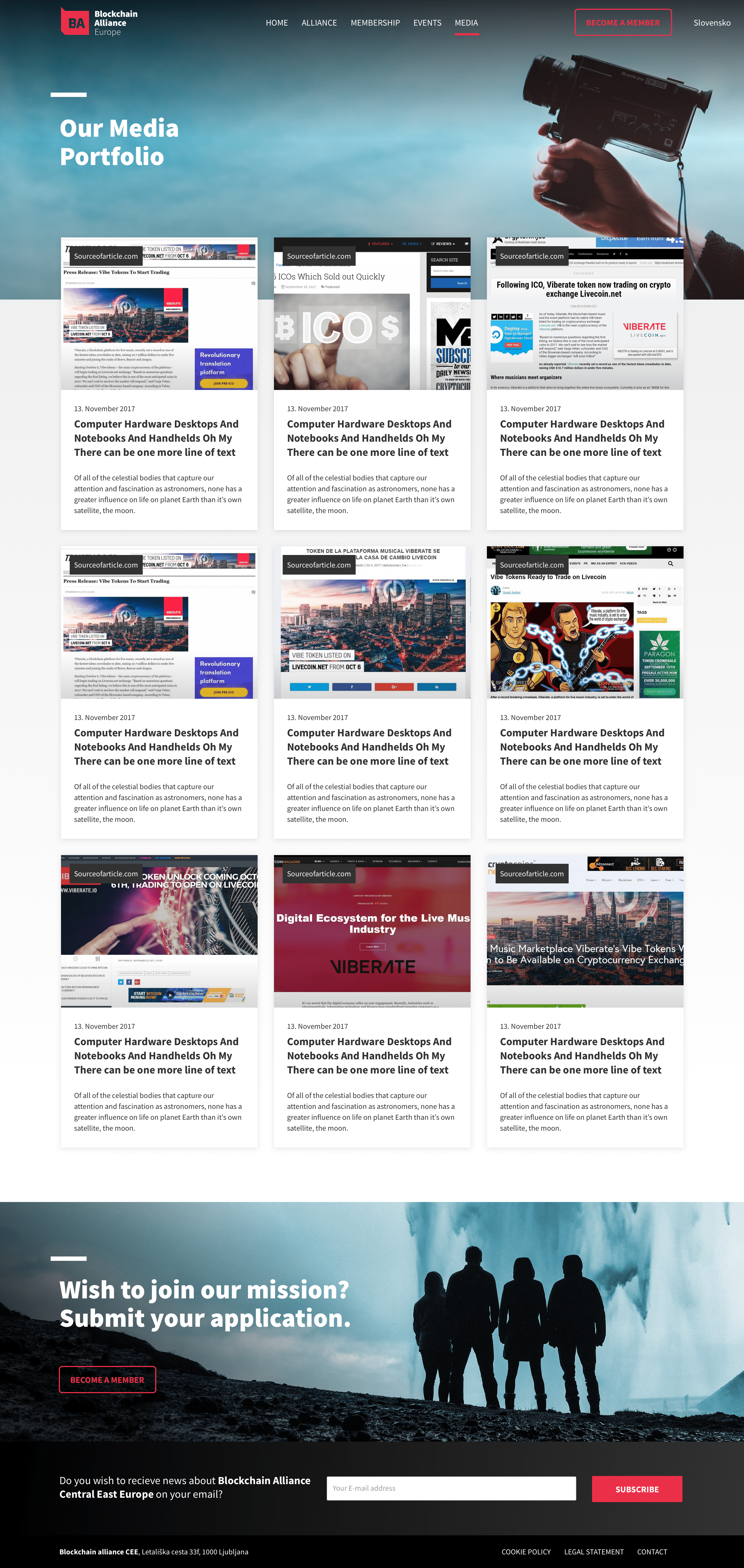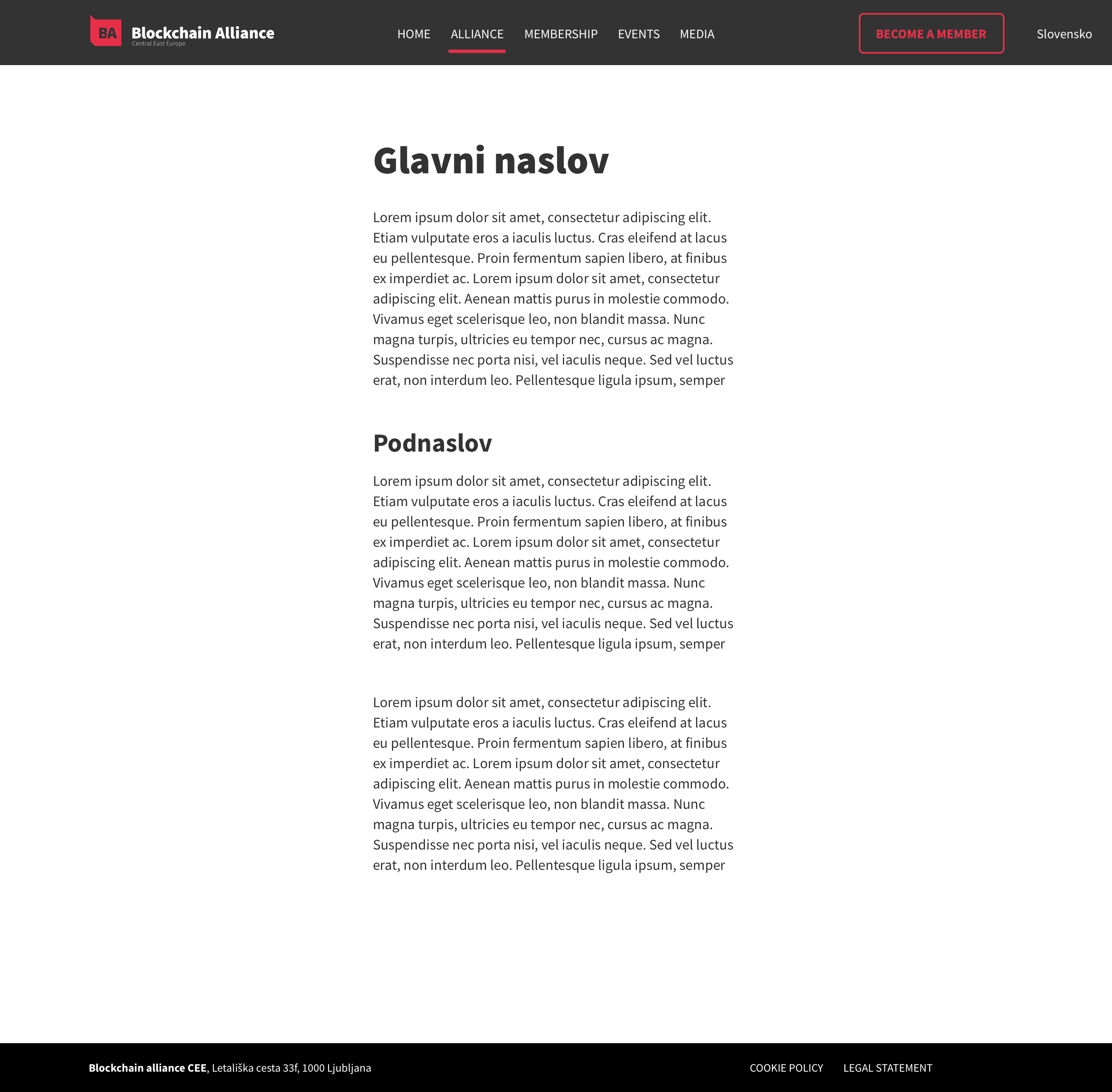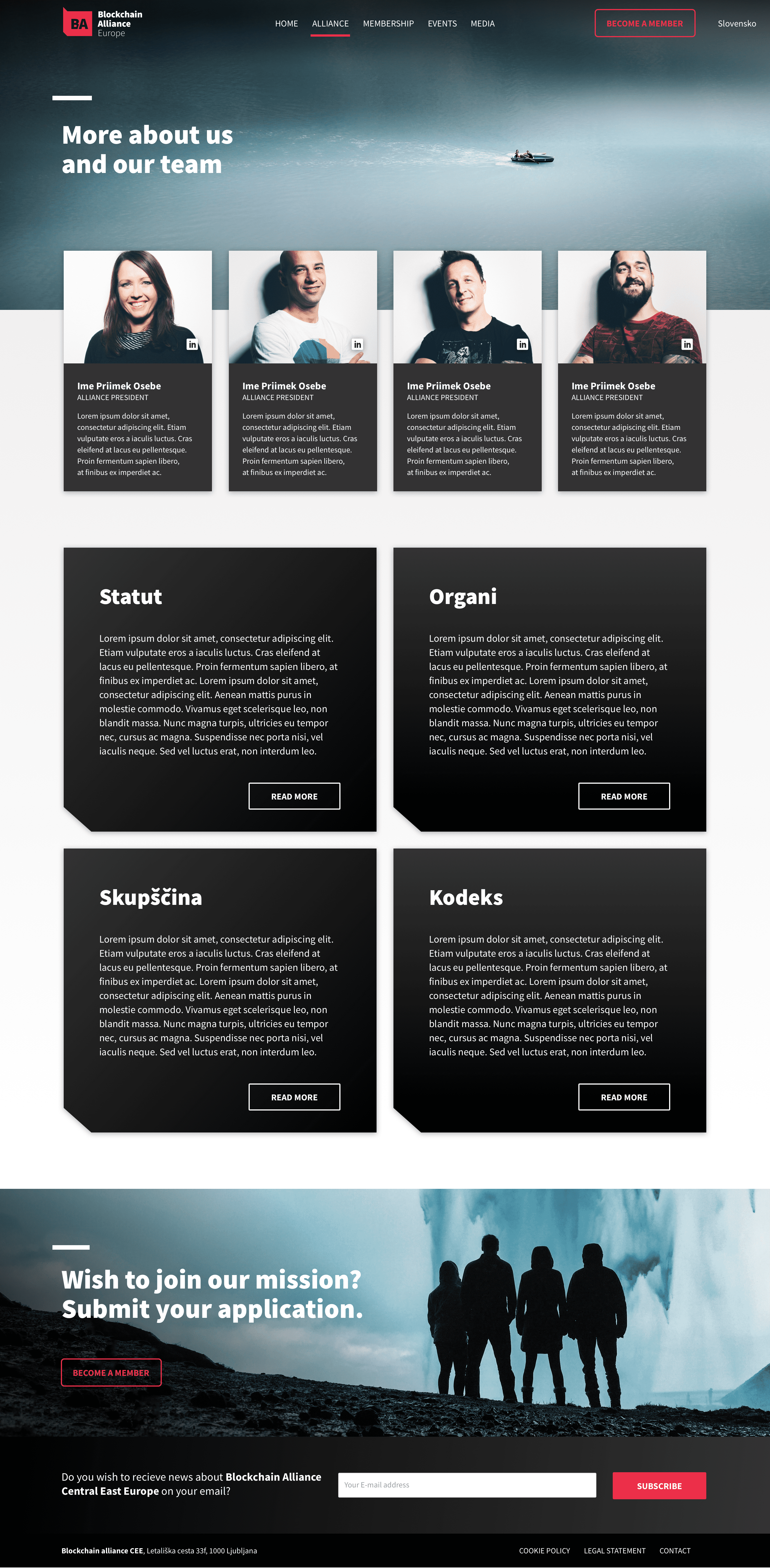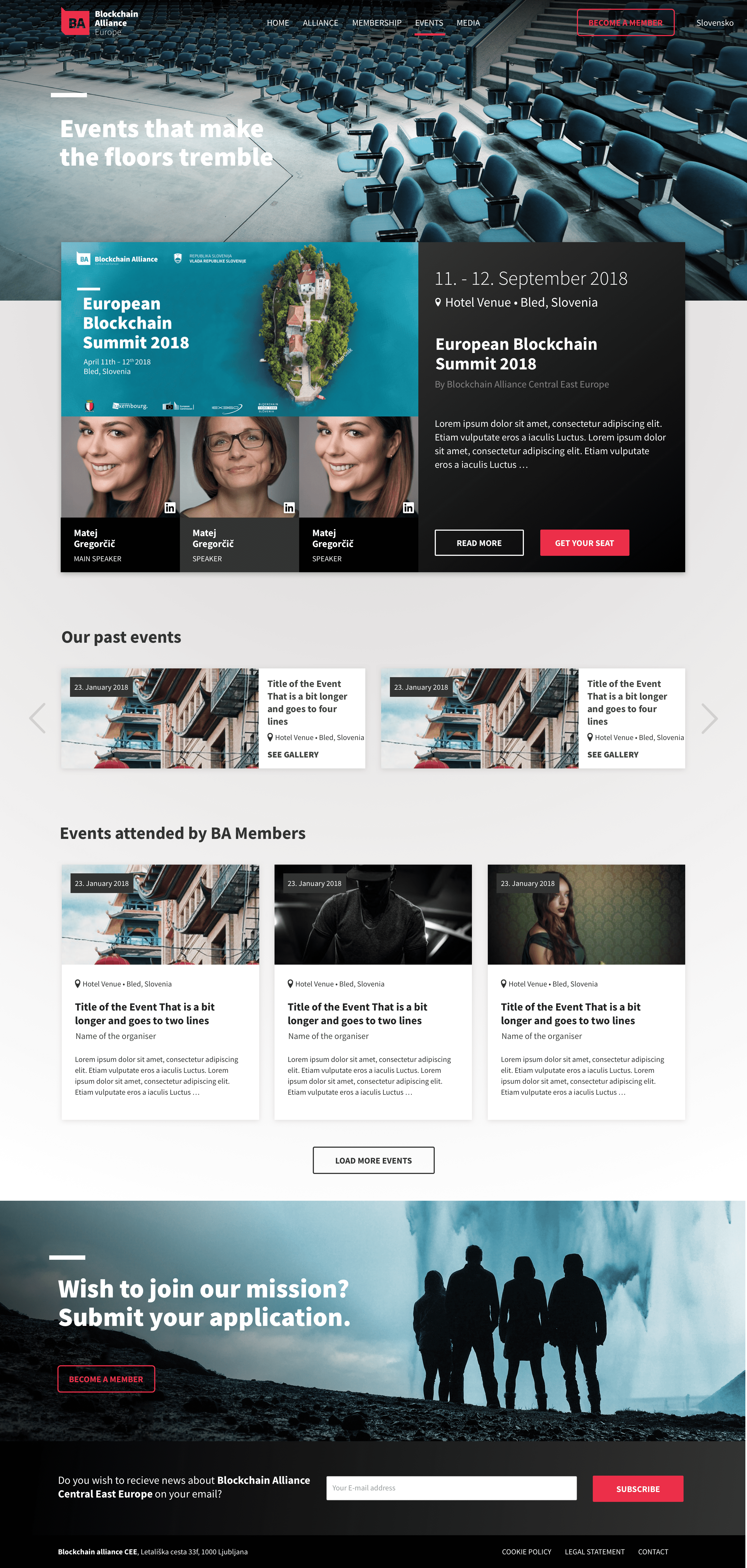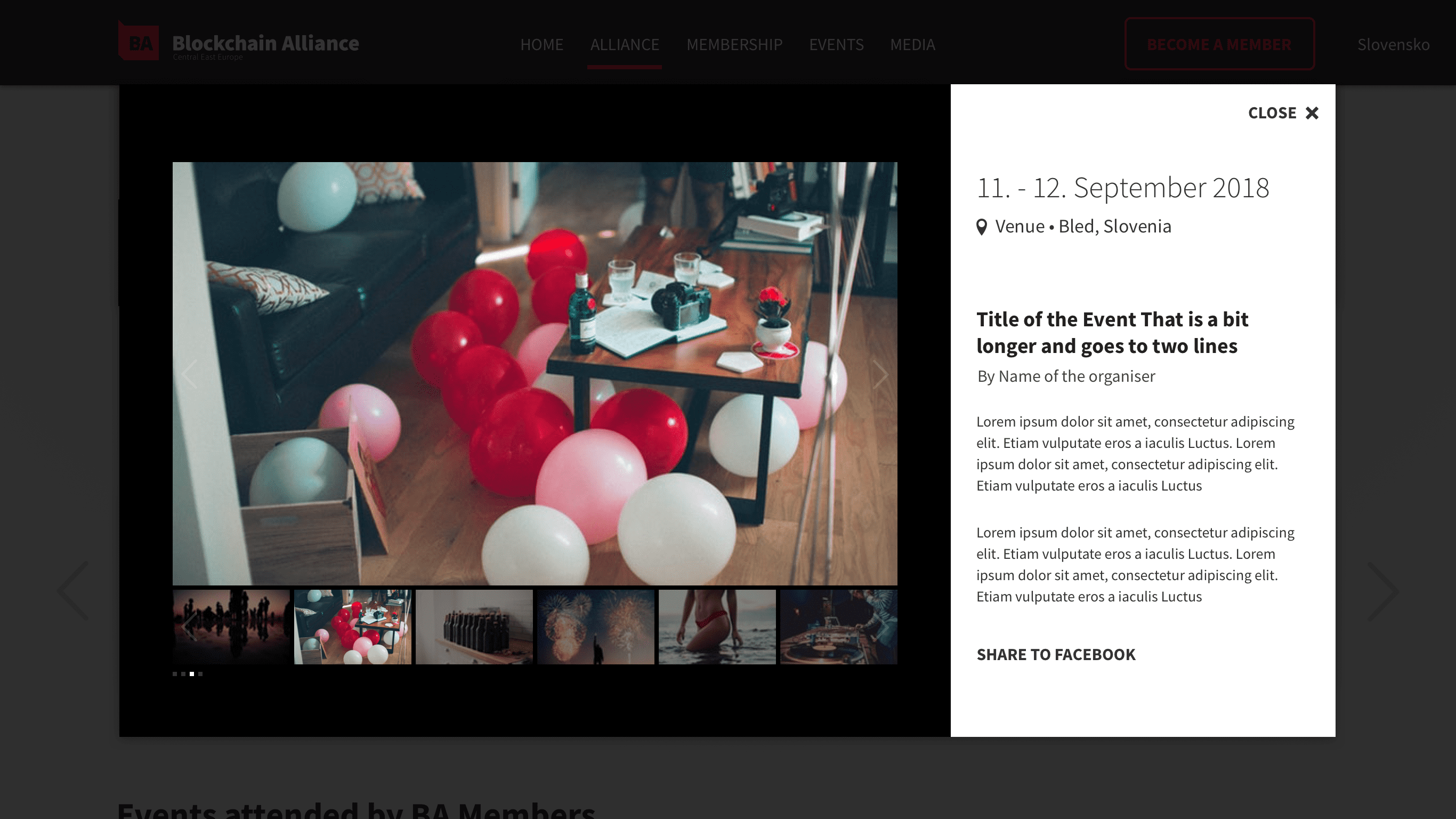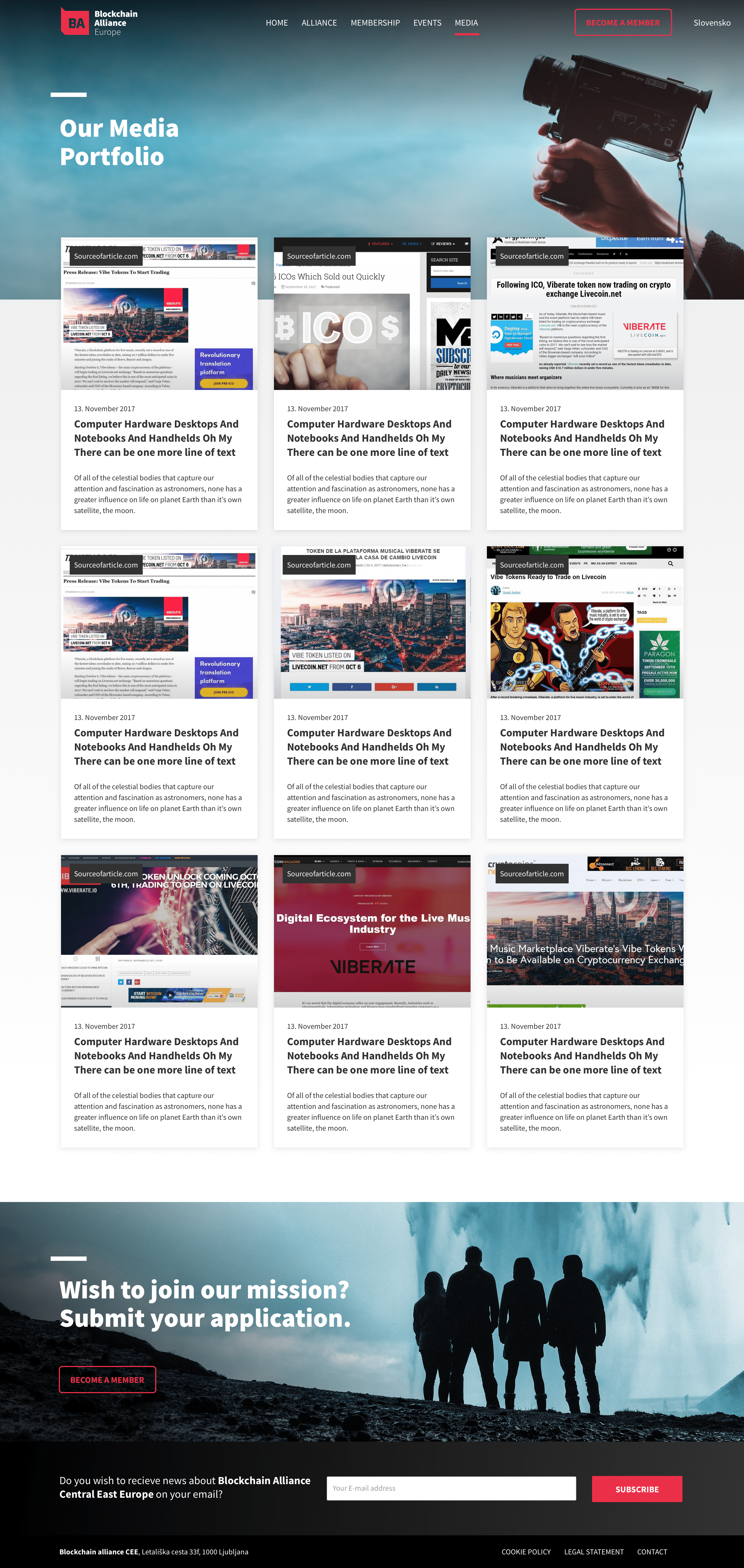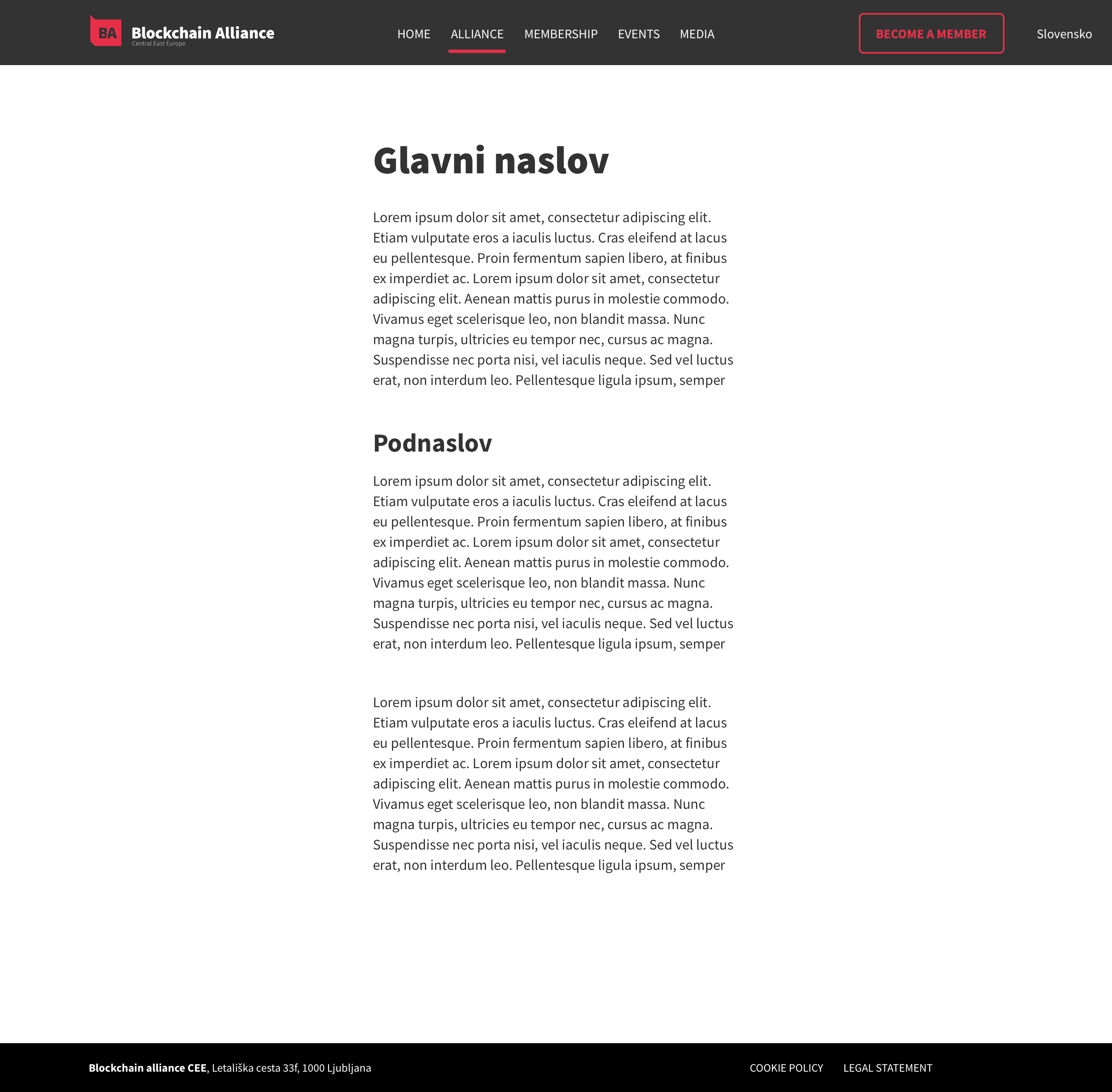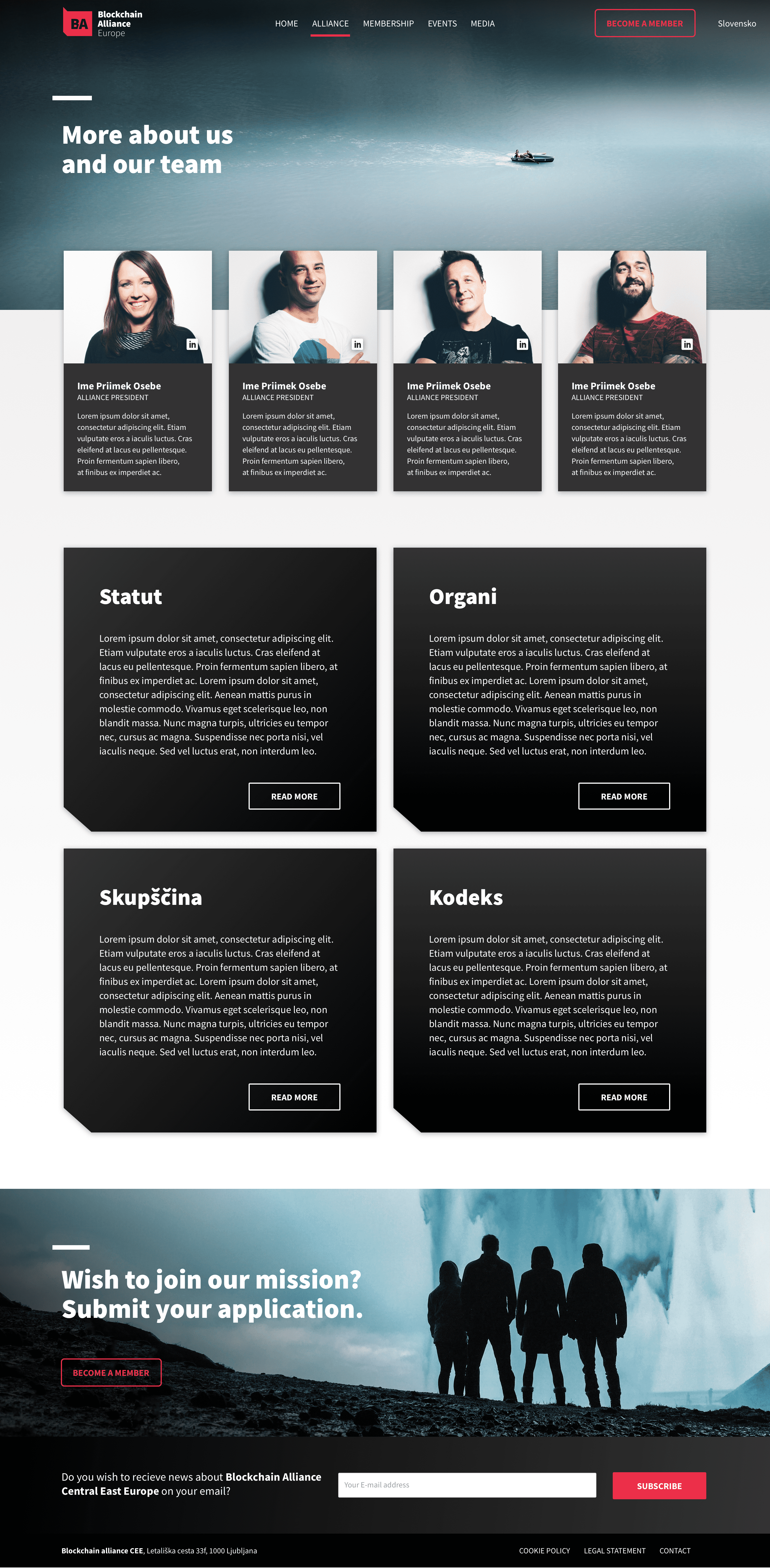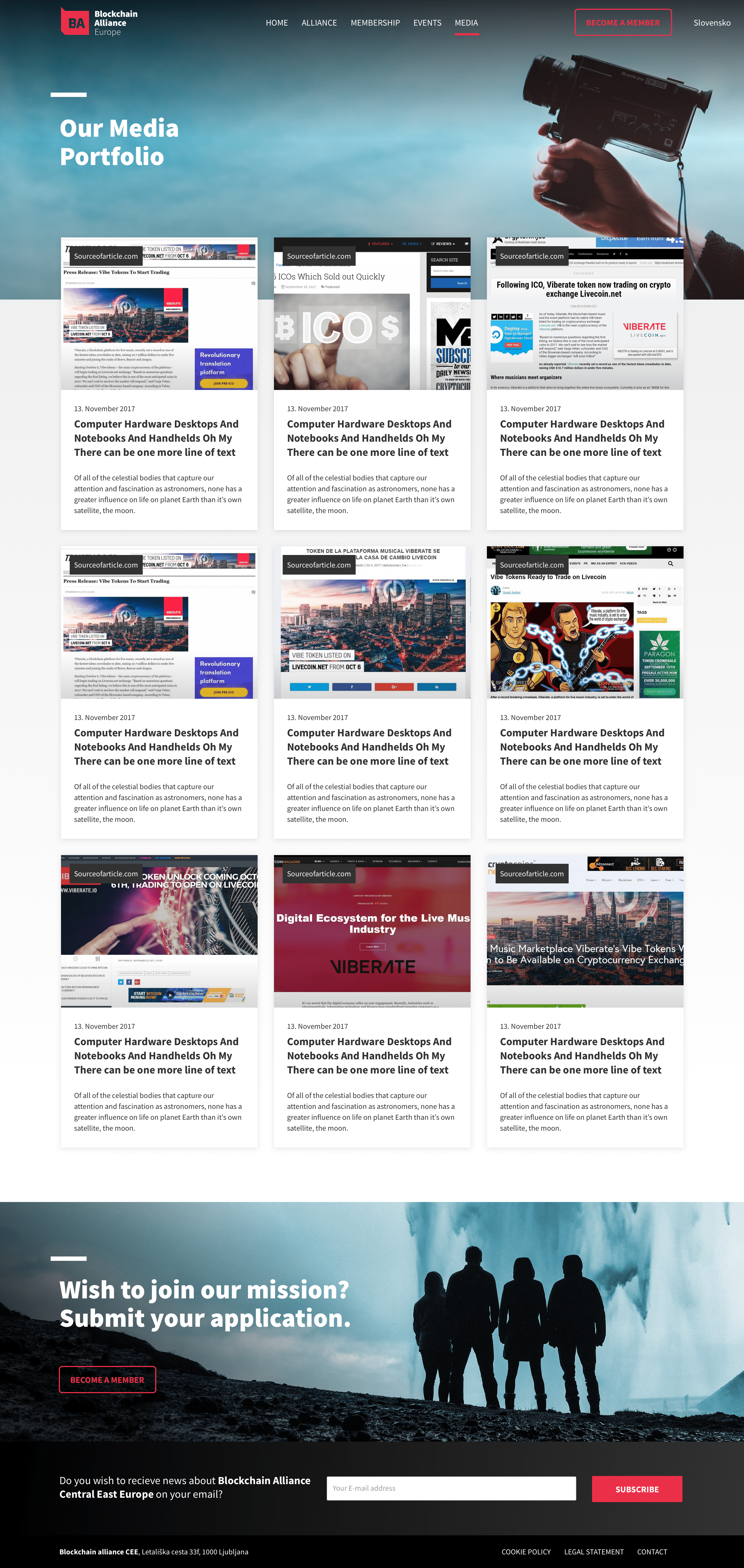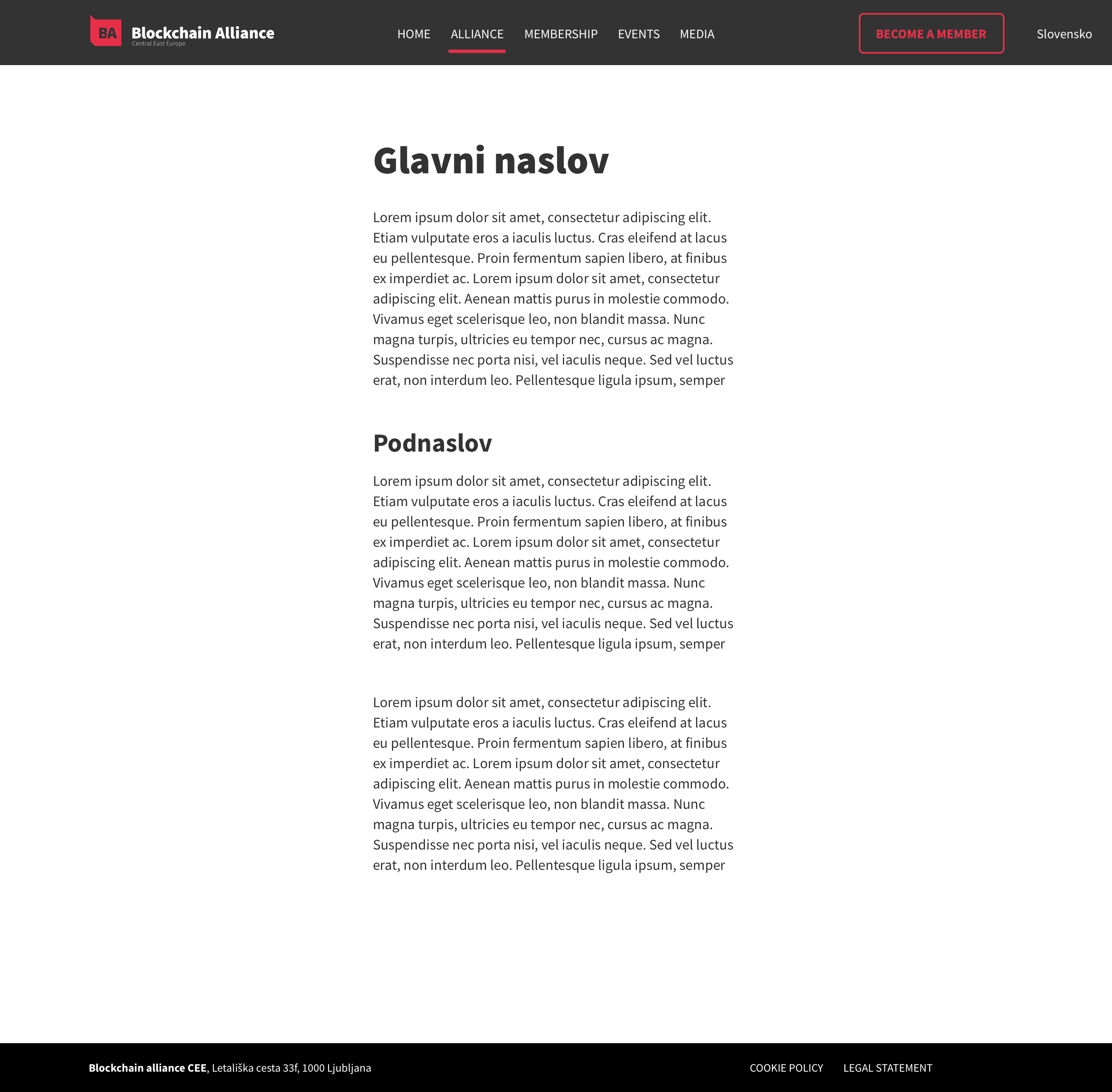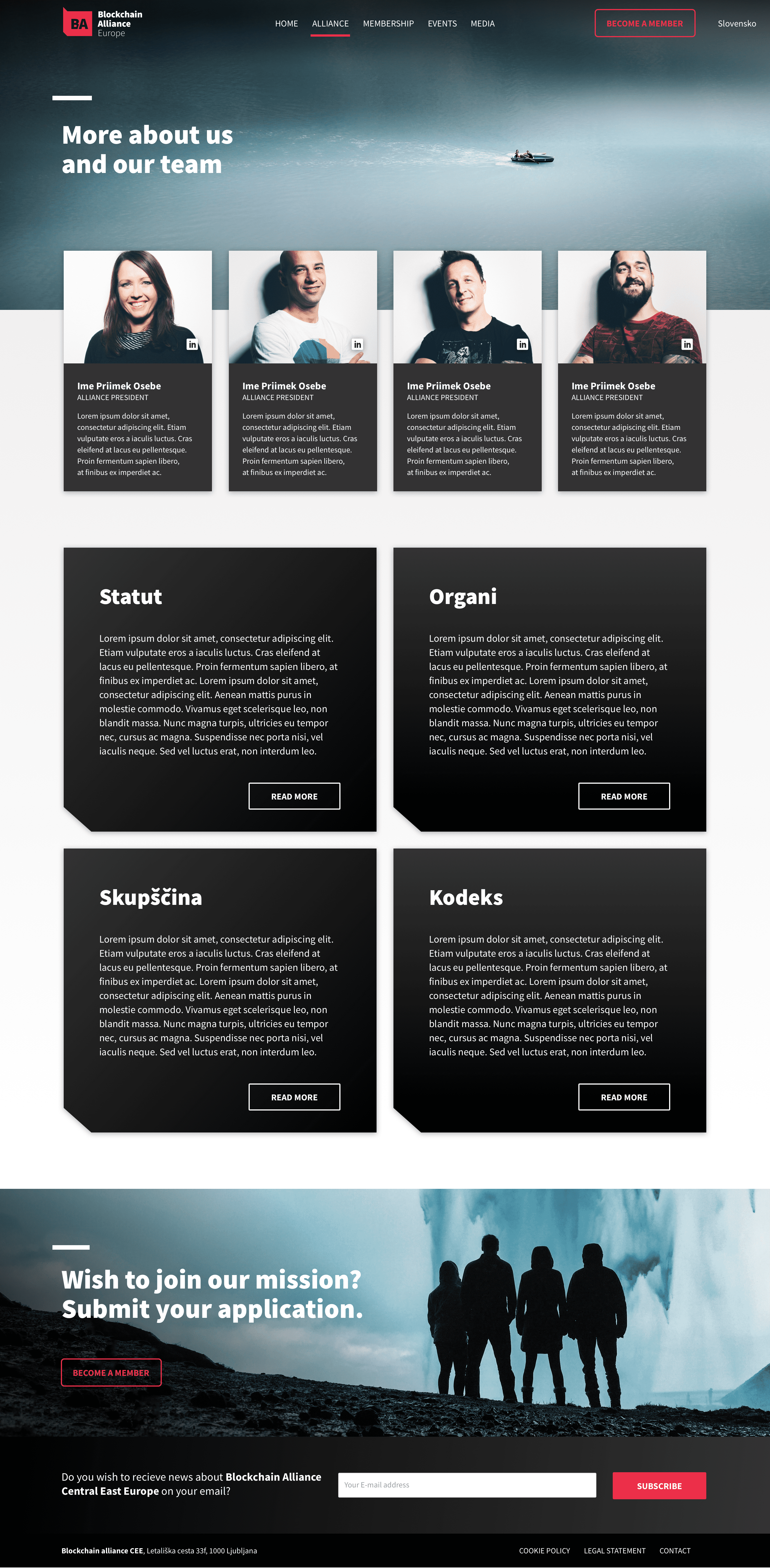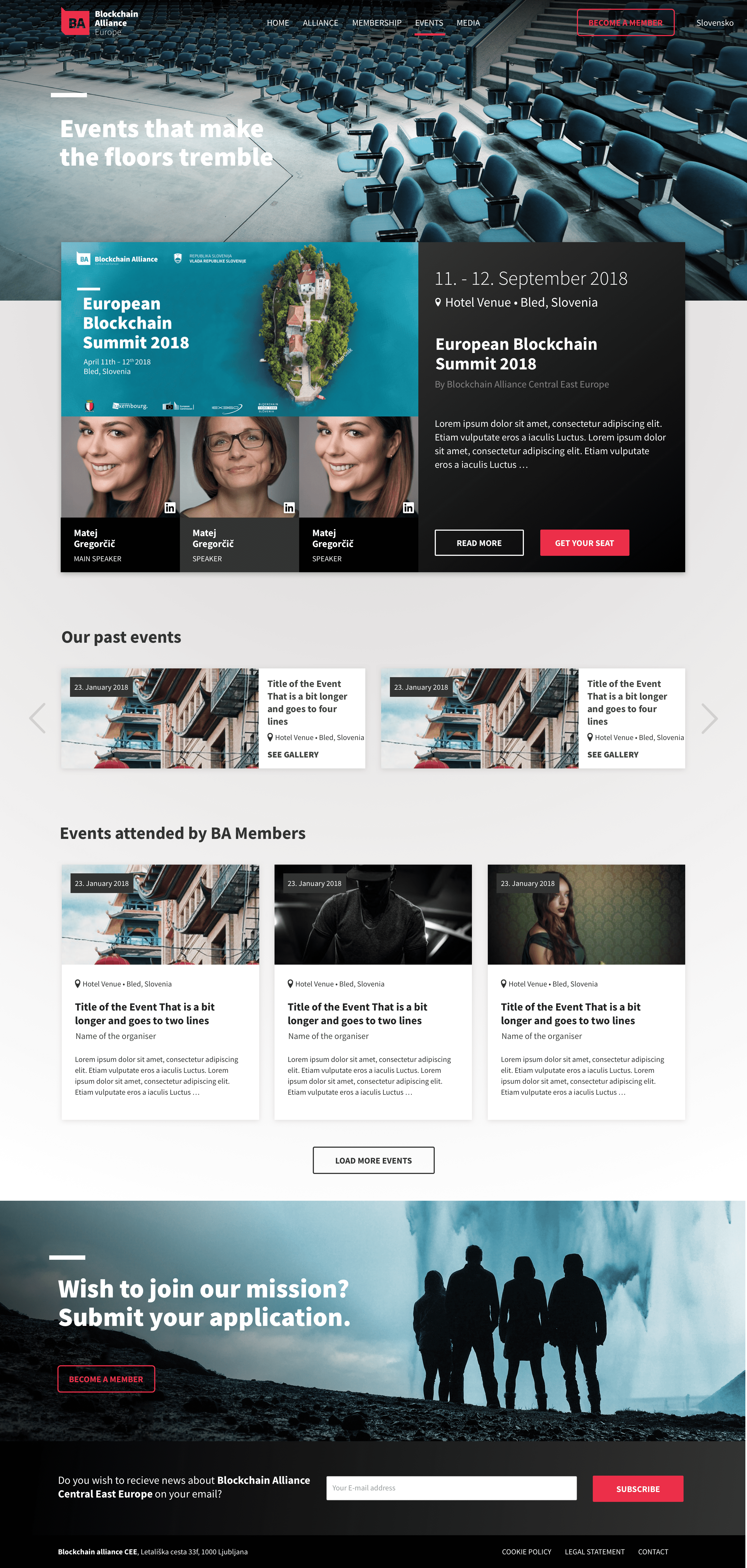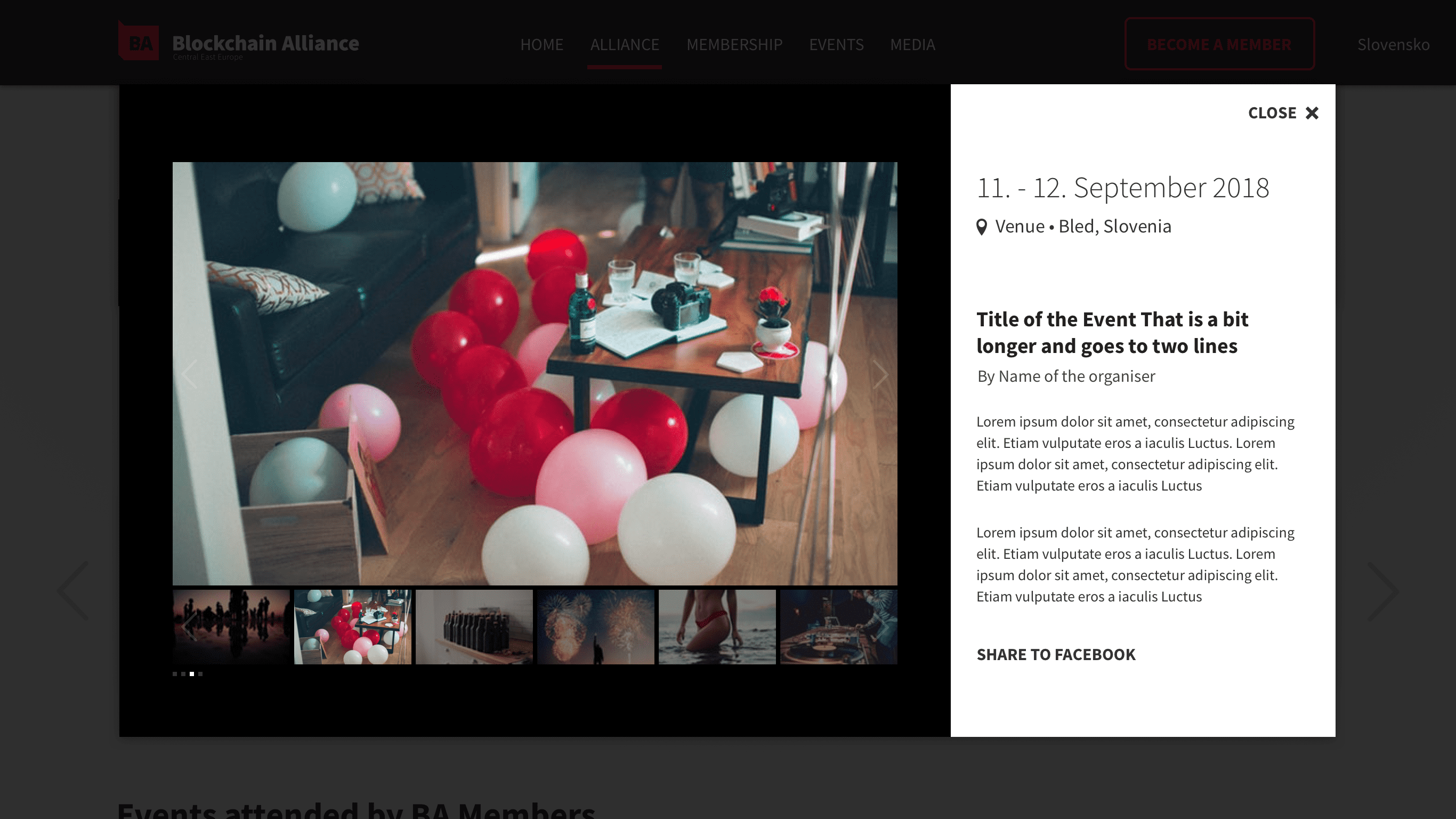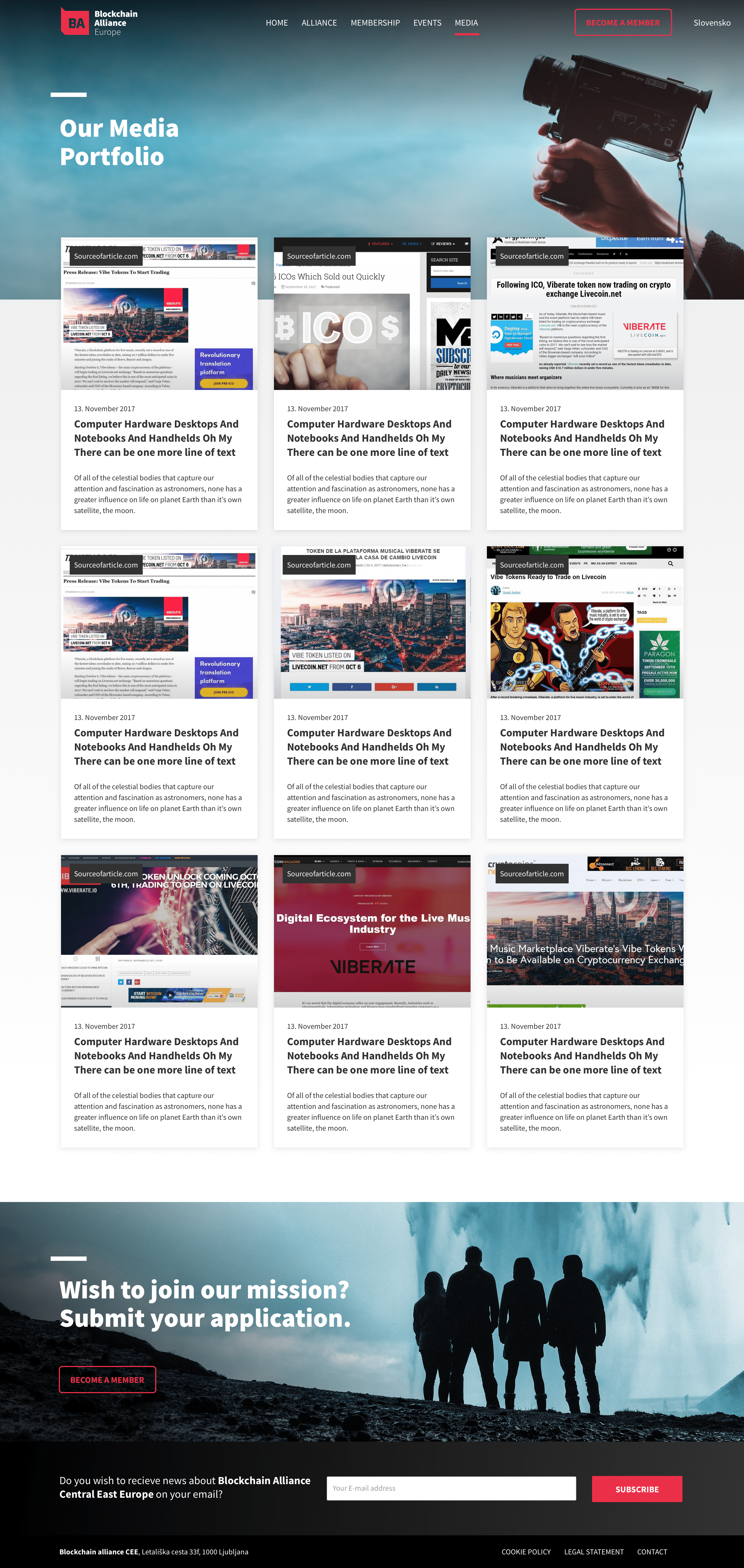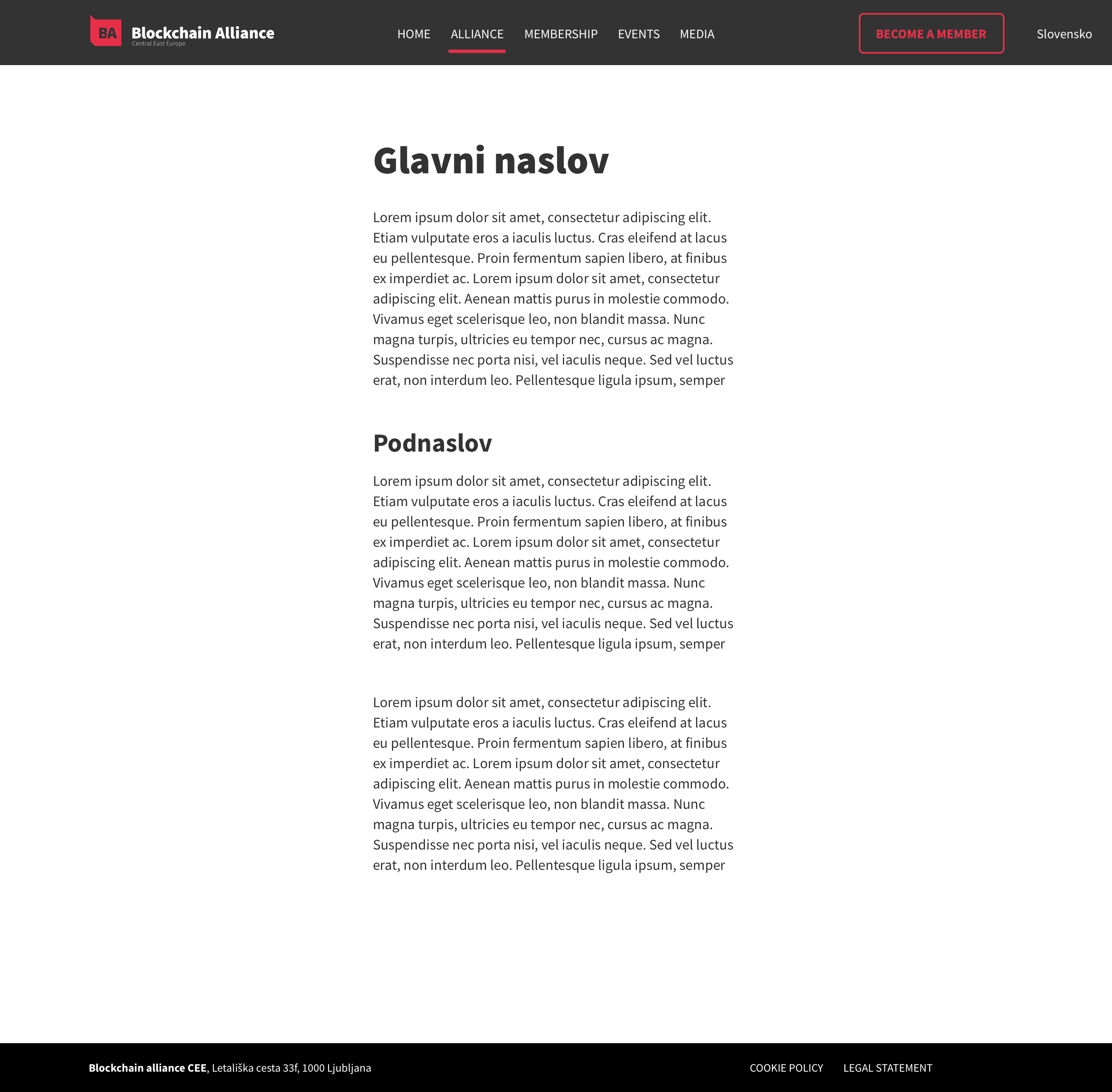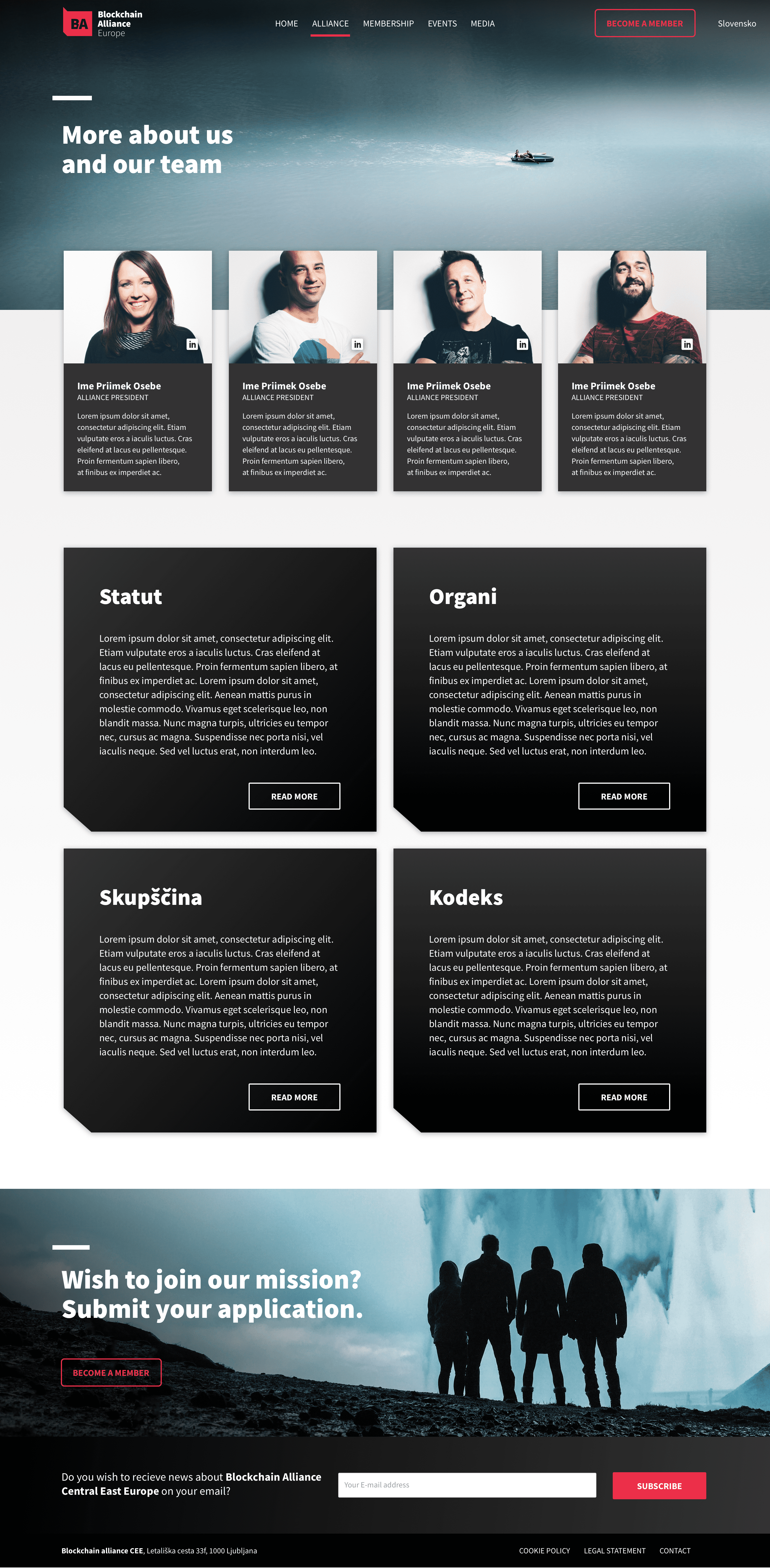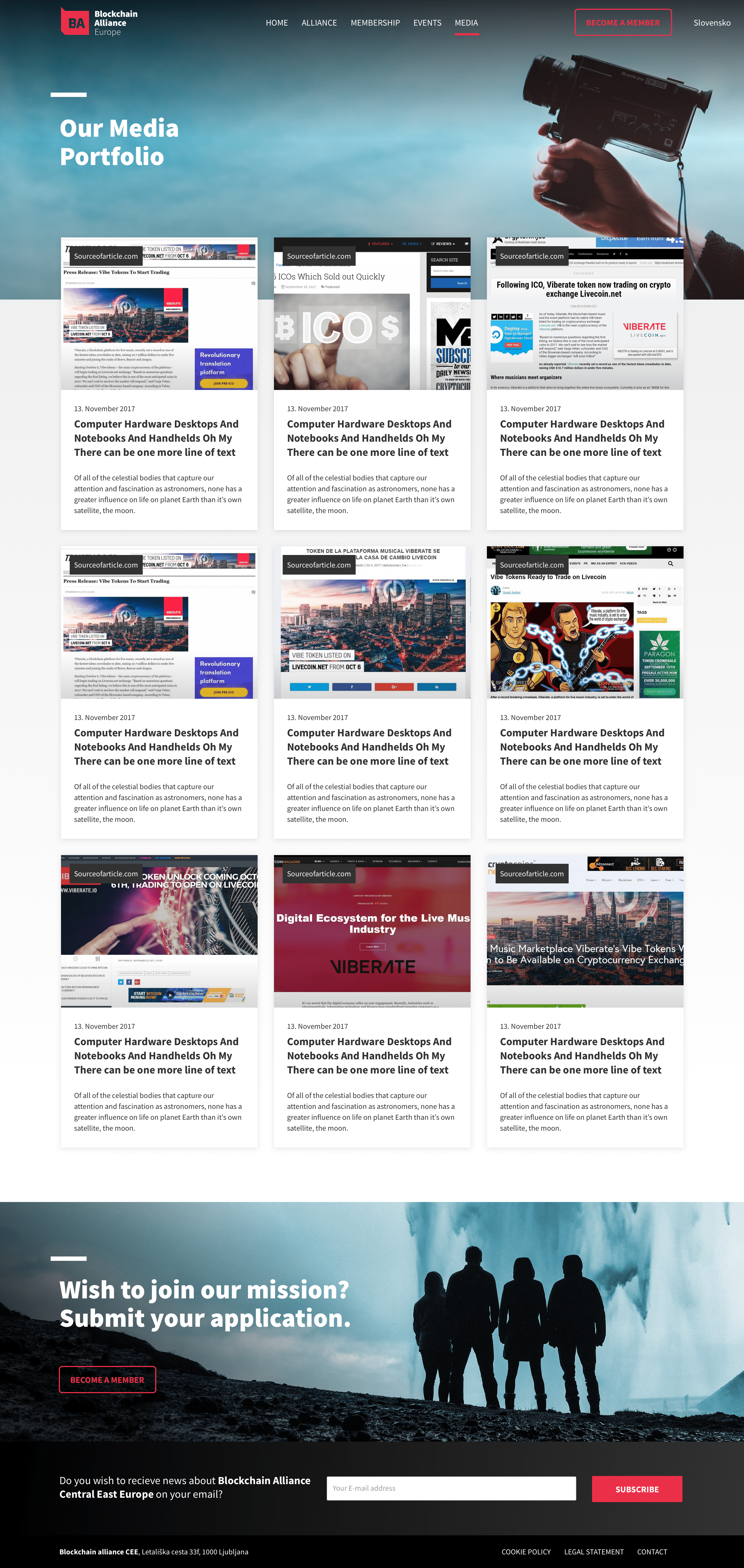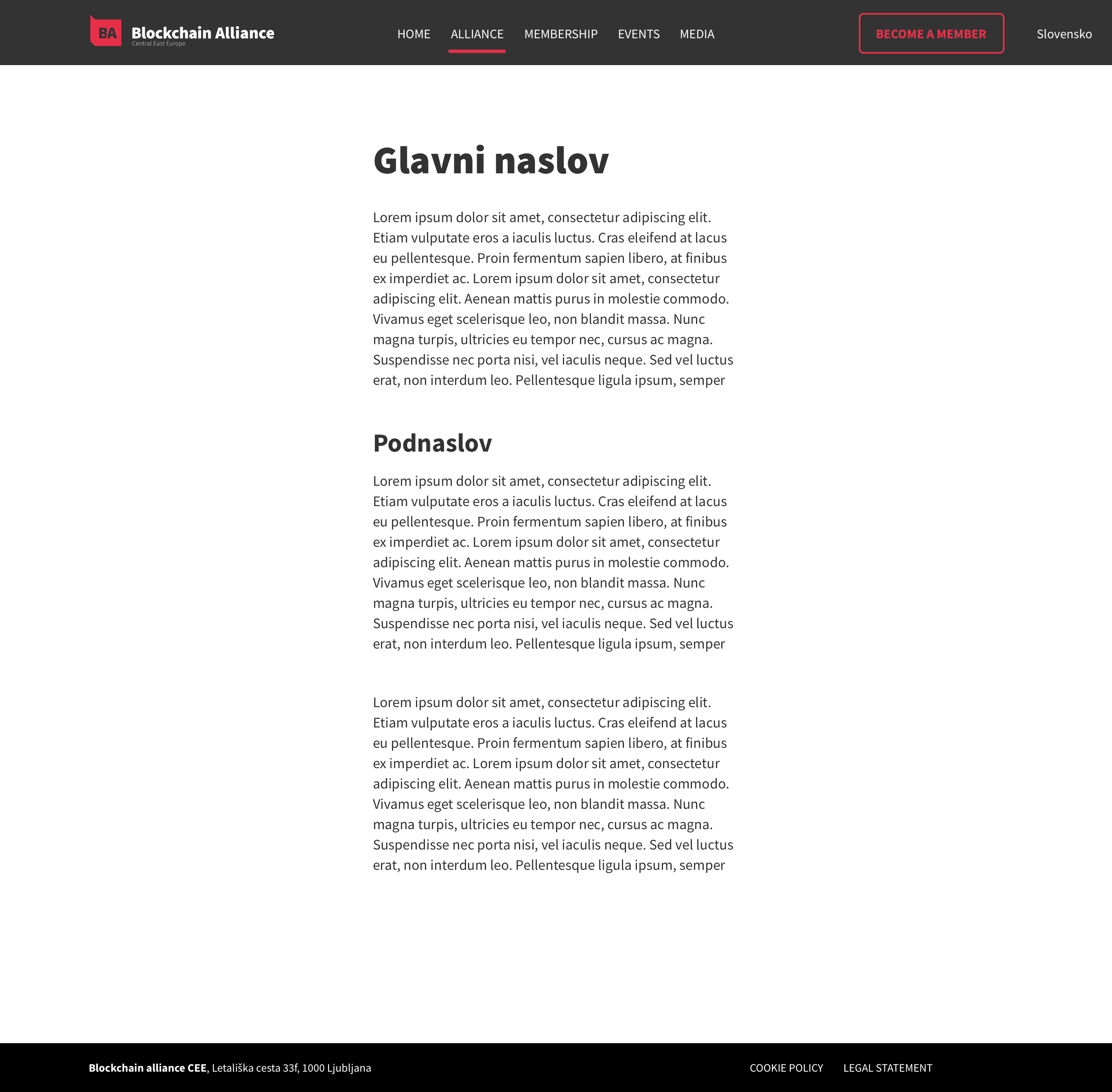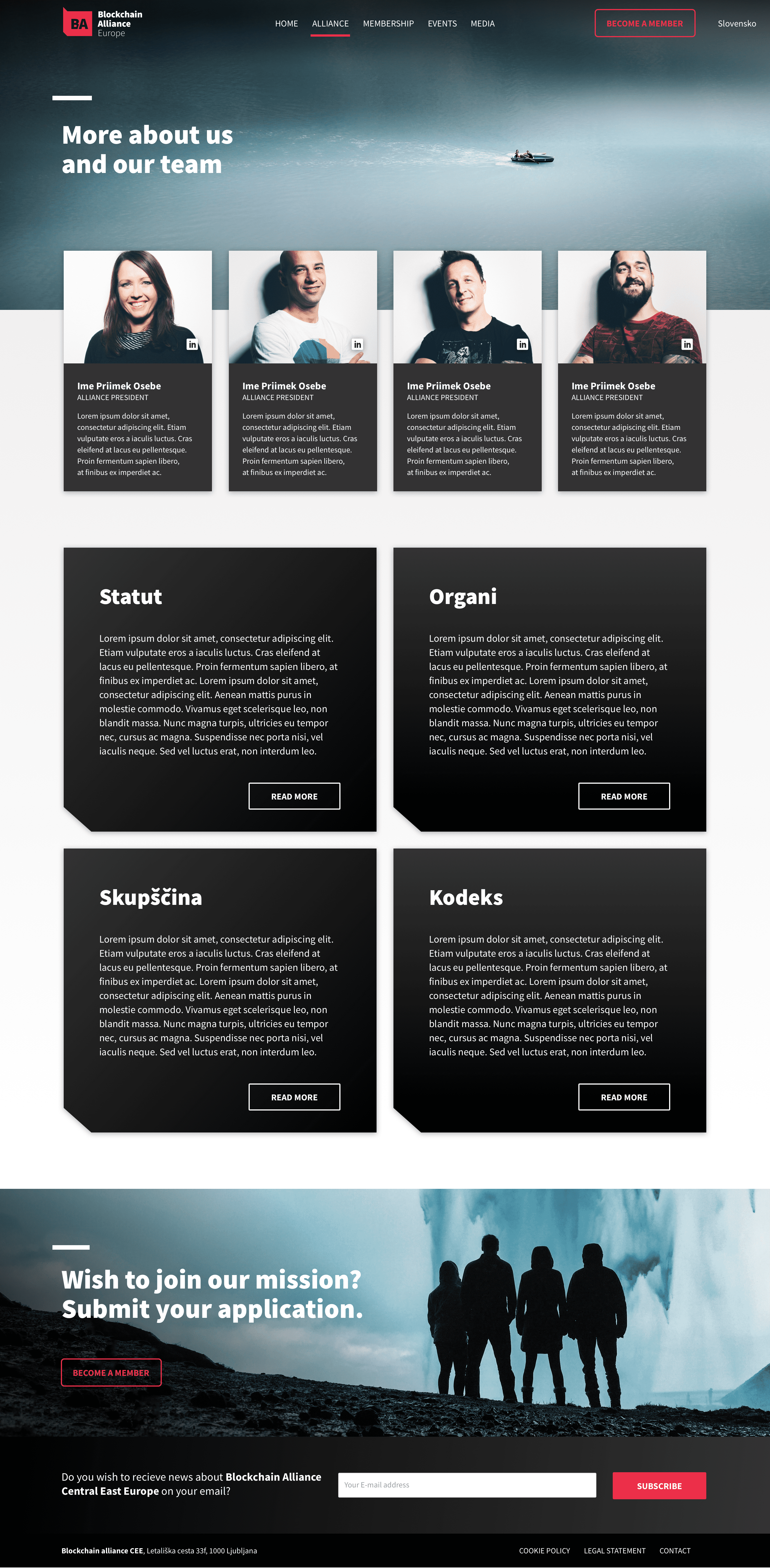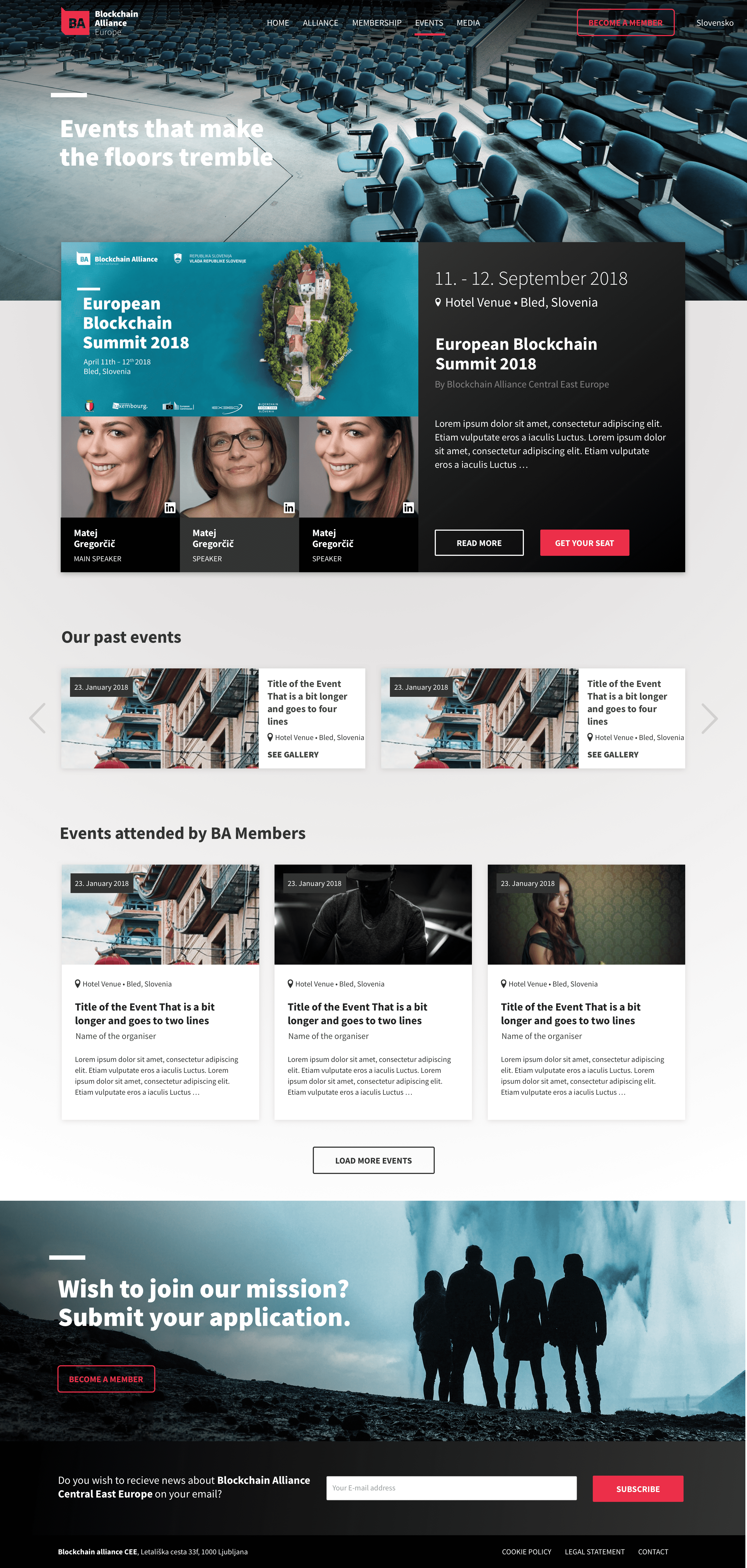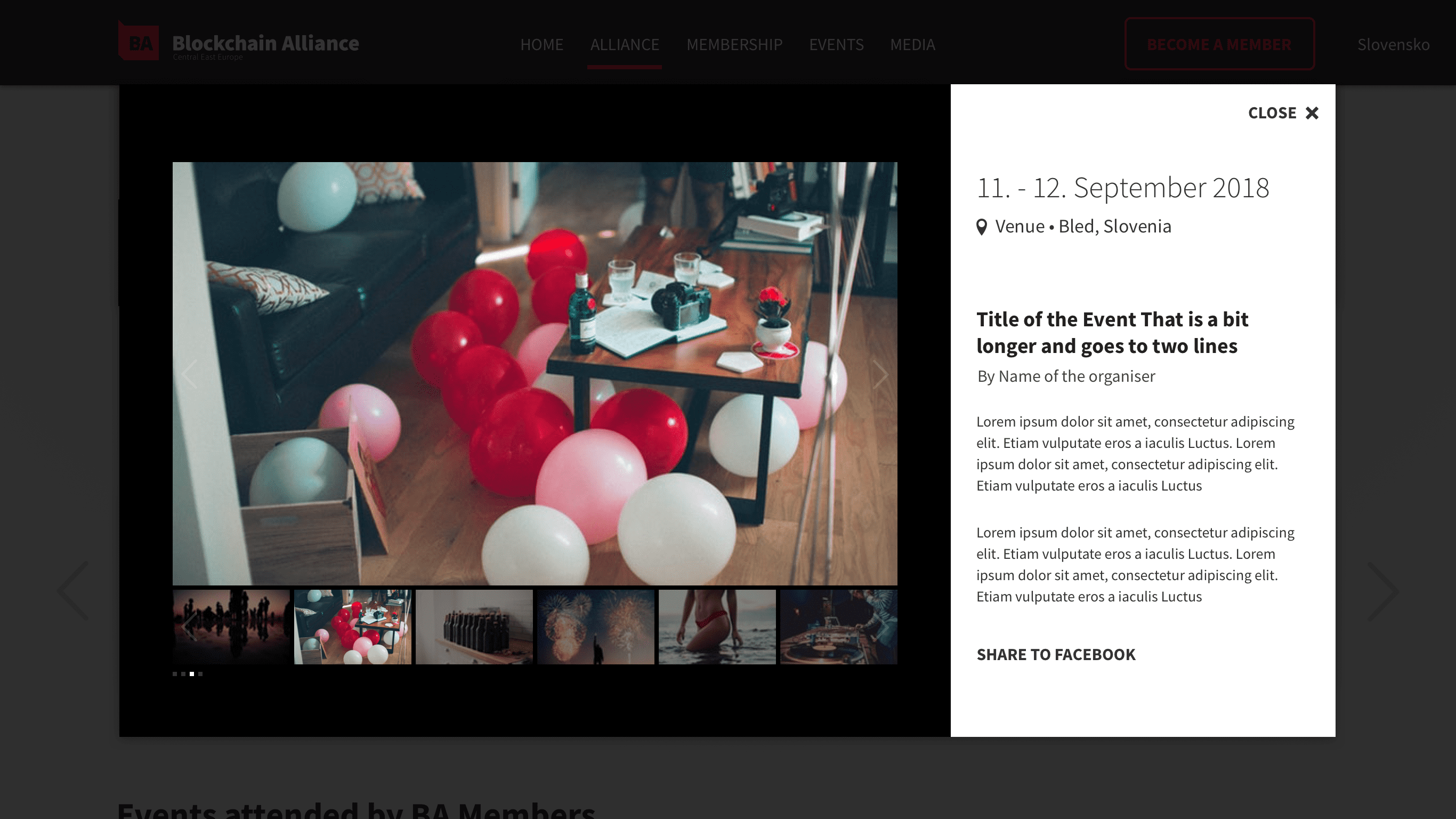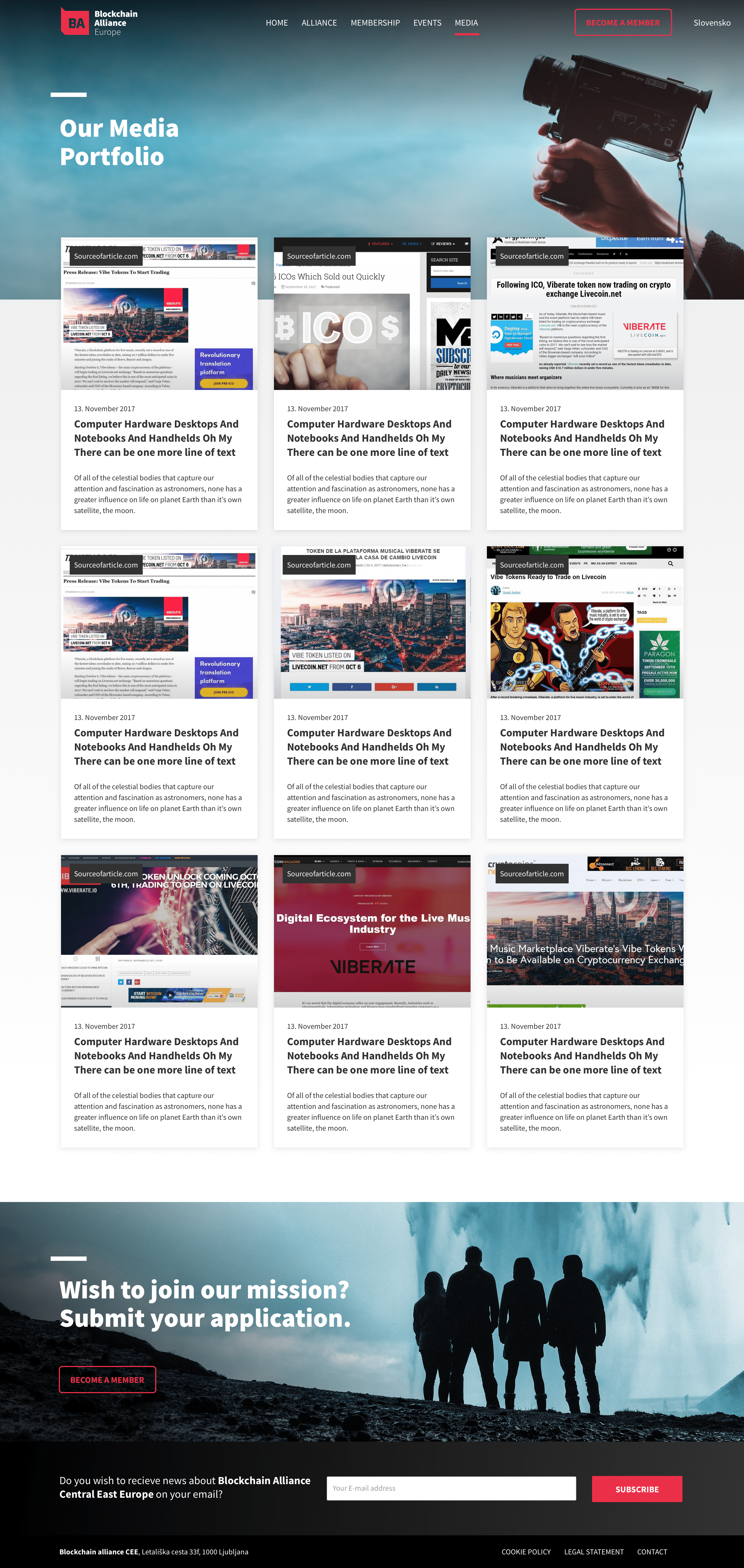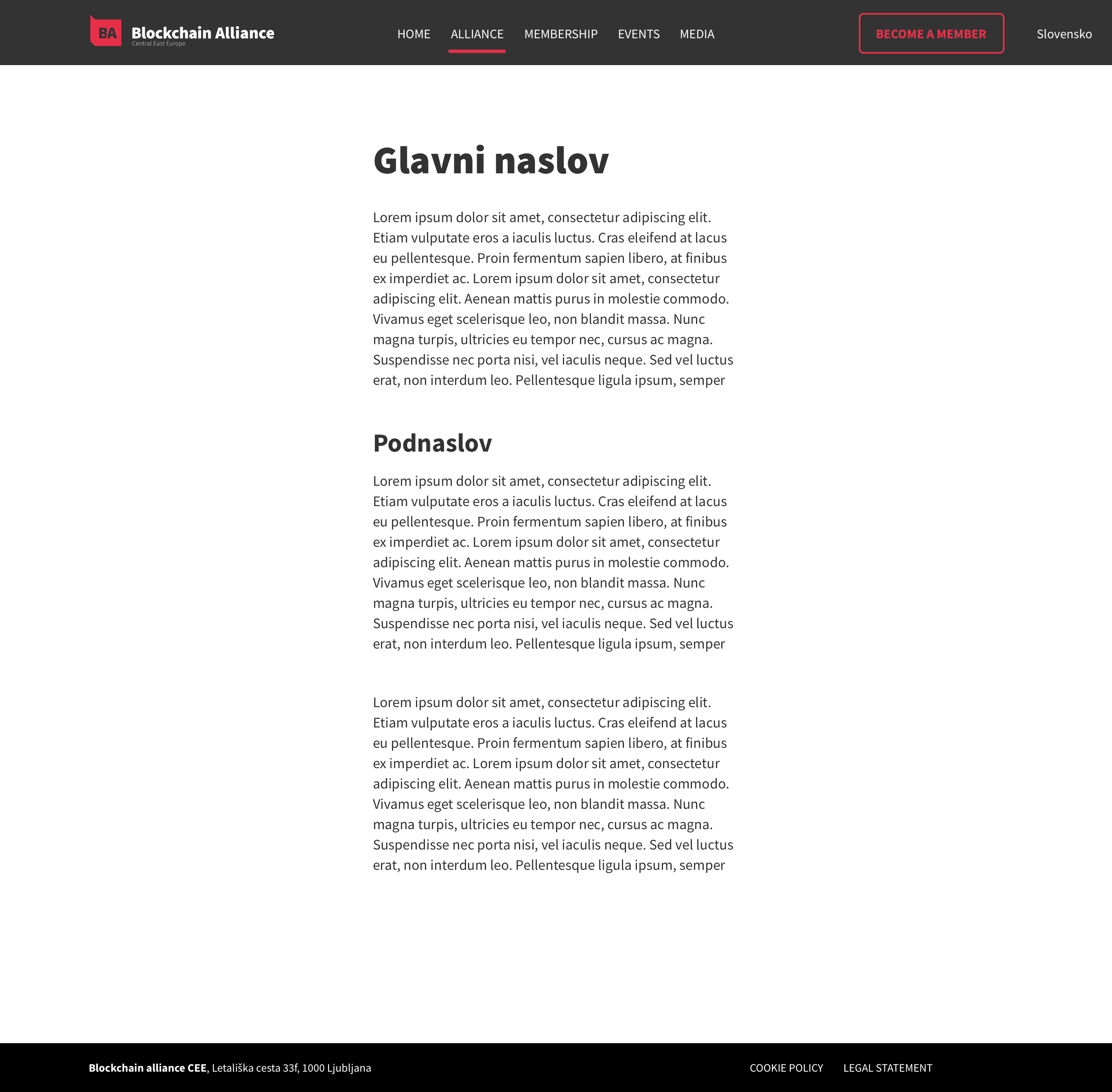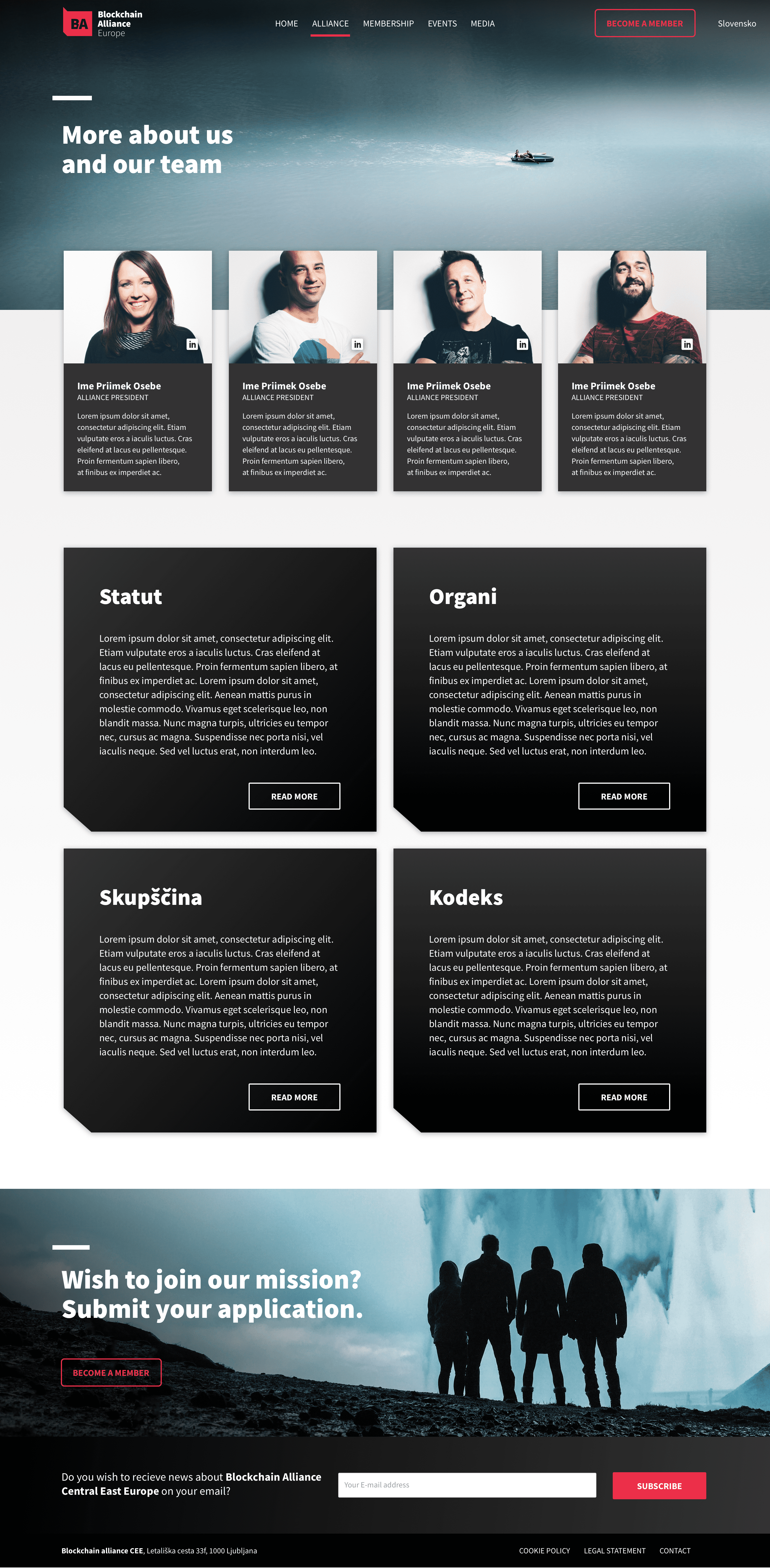 We can do it faster, stronge, maybe not better...
Final words
Given the time we had for this project, I believe the execution went really well. I did learn that sometimes it's okay to skip some of the usual steps. But definitely would not want to work like this often.
Perhaps with enough time, we could make it better, but for now, it served it's purpose